David M. Lawrence, MD, MPH, guided the country's largest not-for-profit health plan through the tumultuous managed care decade.
When David M. Lawrence, MD, MPH, departing CEO of Kaiser Permanente, says that his immediate plan upon retirement is to write a book, one wonders whether he is following the example of Winston Churchill, who said "History will be kind to me for I intend to write it."
Says Lawrence: "What I'm trying to do is describe why the model of medical care delivery that we've grown up with in the 20th century is obsolete."
Numbers game
It is a subject he has confronted for the last 10 years as head of the largest not-for-profit health plan in the country. Fortunately for Lawrence, history is often a numbers game and any assessment of a CEO's career requires a close reading of the bottom line. By that measure, Lawrence leaves Kaiser Permanente in better shape than when he took over.
"Where did it come out?" asks Glenn Smith, a health care consultant with Watson Wyatt Worldwide. "It came out the strongest health plan in the West, with a strong customer base: Providers, employers, and members who seem to stick with Kaiser through thick and thin. It is making its numbers."
And then some. Net income for 2001 was $681 million, up 16.6 percent from $584 million in 2000. The San Francisco Chronicle reports that Kaiser earned $297 million on operating revenue of $5.5 billion for the first quarter of 2002. "That was 90 percent more than the HMO's $156 million in net income on operating revenue of $4.9 billion for the same period of 2001."
During Lawrence's reign, Kaiser has grown from 6.5 million to 8.3 million members, while annual revenues have risen from $9.83 billion in 1991 to almost $20 billion today.
That's not to say that Lawrence — who stepped down on May 1 and continues as chairman emeritus though the end of this year — didn't make errors. He's very well respected, very much praised, and could even be called a health care visionary. But he is, after all, human.
"No one would say he didn't make managerial mistakes," says Uwe Reinhardt, PhD, a health care economist at Princeton University, who quickly adds, "If I had been there, I would have too. I would have made different mistakes. And I probably would have hired consultants too, and let them scare the hell out of me."
Oh, yes, the consultants. In the mid-1990s, they told Lawrence — "screamed in his ear," is how Reinhardt puts it — that he needed to abandon the Kaiser model and move the plan into the for-profit HMO world. That advice reportedly cost hundreds of millions of dollars in consultants' fees, and Lawrence, Reinhardt says, had been tempted.
"Well, how do you learn?" Lawrence responds. "We're huge, complex, difficult. We have got to learn from other entities." (For more on Lawrence's thoughts on a wide range of subjects, see our Question and Answer feature.)
Stood his ground
Though Lawrence did make Kaiser more bottom-line oriented, he basically stood his ground for Kaiser's system of delivering care, which some find too rigid. They point to the fact that, in an age where choice is king, Kaiser enrollees must use only Kaiser clinics and hospitals, which exist primarily to serve Kaiser members.
"Everyone was saying, 'Look at this outmoded albatross,'" recalls Reinhardt. "'He's keeping hospitals. He can't move, and meanwhile, there are all these smart, nimble HMOs who can do hit-and-run attacks, who can merge and unmerge and dump people. And here he sits there like a big klutz.'"
Just to illustrate how much of a no-win job being the head of a health plan can be, there are also some who charge that Kaiser has been altered too much in the last decade.
"Lawrence changed the entire value system of the Kaiser system to undercut the bottom-of-the-barrel practices of its competitors," Jamie Court, who heads the Foundation for Taxpayer and Consumer Rights, tells the San Francisco Chronicle.
And a recent article in the Sacramento Bee begins, "Kaiser Permanente may well be the HMO that people love to complain about." Perhaps. Still, the system is attractive enough to corner more than a third of the state's HMO market. And employers, generally, seem happy.
"Our customer-satisfaction surveys have given Kaiser high marks on behalf of almost 400,000 CalPERS enrollees," says Clark McKinley, a spokesman for the California Public Employees' Retirement System. "On a scale of 1 to 10, 66 percent of CalPERS members who rated our present seven HMO partners gave Kaiser 8, 9, or 10, compared with 58 percent for the next highest-rated plan."
As far as quality is concerned, Kaiser also garners good reviews — even from overseas. (See "How Kaiser matches up against Britain's National Health Service".)
Downside
Of course, as Reinhardt indicates, Lawrence's tenure was not without bumps.
There were the expansion attempts that didn't fly. (Or, as Lawrence explains, attempts to stabilize expansions that occurred in the 1980s that didn't pan out: "The 1990s were devoted to trying to fix programs that were badly broken.")
There were also three consecutive years of financial losses in 1997, 1998, and 1999 (the first losses the company suffered in its 57-year existence). Kaiser bled $288 million in 1998, its worst year.
Kaiser attracted more members than it could accommodate. Costs rose when the plan had to refer overflow patients to non-Kaiser physicians and specialists.
"Once you get outside our providers into the community, your costs go bad," says Lawrence. "We got into that cycle, and it took us 18 months to get out."
There were other problems as well, such as strained labor relations, a focus on improving information technology that alienated some in the staid Kaiser culture, and a $1.1-million fine levied against the plan by California's Department of Managed Health Care. There were also attempts to expand — with mixed results.
Lawrence says that many of the problems Kaiser encountered in the Northeast stemmed from running IPAs.
"Nearly 60 percent of our system in the Northeast was a network-based, IPA-like delivery system," he says. "What we found was that we were as bad at running it as everybody else was."
Now, he also blames what he calls Kaiser's missionary approach to expansion.
"We, unlike other organizations that have expanded in a systematic way, used what I describe as the missionary model," says Lawrence. "We chose somebody from a medical group and somebody from the health plan and we sent them off into the hinterlands to try to convert the locals. So instead of coming in with detailed plans and systems and support services like IT and all of the administrative services, instead of understanding that we needed to keep the costs way down by having all sorts of back office activities and administrative activities done at centers where there was scale, we made each of these an independent entity that replicated what we were in Colorado or California or the Northwest."
While revenue and membership grew during Lawrence's reign, the number of states in which the health plan has a presence decreased. In 1991, Kaiser was in 16 states and Washington, D.C. Today, it's in eight states and D.C.
Remember Westchester
Two years ago, when Kaiser's turnabout had just gotten under way, Managed Care interviewed Lawrence about his plans for the company's future. "We're a national health care organization," he insisted. His opinion hasn't changed, though some experts wonder if maybe it should.
On Westchester Avenue in White Plains, N.Y., sits the Westchester Medical Group, which is doing just fine, says Stuart Hayman, executive director of the Westchester County Medical Society. Its success stands in contrast to the last occupant of the building, Kaiser Permanente. Why?
"Because these are all physicians who join together to form a group, and they all have their own fees — and they're not limited to Kaiser only," says Hayman. "They take multiple insurances. With Kaiser, you had to elect Kaiser, therefore basically Kaiser was your gatekeeper for any health care. That type of strict managed care model just did not go over here."
Problems with information technology
There's also some doubt about how Lawrence's focus on information technology will pan out. He's invested $2 billion in the effort, but there have been problems.
As the publication CIO Insight points out, the Kaiser experience shows the difficulty of IT reform.
"Since embarking on its 'Net effort in 1997, the HMO has fallen nearly two years behind schedule," CIO Insight notes. "It now expects to have back office, insurance, and patient records fully digitized by 2005 or 2006, rather than by the end of this year." (In our Q&A, Lawrence disputes that the plan is that much behind schedule.)
Still, what has been accomplished, especially in terms of creating electronic medical records, has received some plaudits.
A study in the British Medical Journal that compares Kaiser with Britain's National Health Service cited Kaiser's IT push as something to be emulated. (For more on the study, see How Kaiser matches up against Britain's National Health Service)
Kaiser's difficulties with expansion and IT, while painful, help to underscore one of the health plan's best attributes: size.
"You can absorb shocks," says Peter Kongstvedt, MD, a partner with Cap Gemini Ernst and Young. "You can disseminate best practices. You can try some experimental things in one location without betting the farm."
Reinhardt believes that as the horrific years — '97, '98, and '99 — recede, the focus will be not so much on what Kaiser did wrong, but rather on just why Kaiser succeeded in the end.
He recalls going out to California during the red-ink days and addressing a meeting of physicians of the Permanente Medical Groups. "I told them if you have faith and hold off, you will be the only model of managed care that will survive. You're the only model that actually manages care."
See also
---
Our most popular topics on Managedcaremag.com
---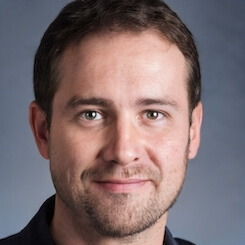 Paul Lendner ist ein praktizierender Experte im Bereich Gesundheit, Medizin und Fitness. Er schreibt bereits seit über 5 Jahren für das Managed Care Mag. Mit seinen Artikeln, die einen einzigartigen Expertenstatus nachweisen, liefert er unseren Lesern nicht nur Mehrwert, sondern auch Hilfestellung bei ihren Problemen.