In Henderson, Texas, 11 physicians at the local hospital have the distinction of being the first group to come together under a state law, gain certification as a bargaining unit, and approach a managed care company to negotiate pay. They never even got to shake hands.
Blue Cross and Blue Shield of Texas refused to show up at the bargaining table — no great surprise to the 11 doctors. BCBS, which says its position is equal pay for all physicians who are in the same specialty and region, told the state's attorney general that it would be willing to continue reimbursement discussions, but not as part of a collective bargaining process. Nothing in the state's law could force it to participate.
"All I can tell you is that it didn't work," says Linda Davis, director of managed care for Henderson Memorial Hospital. "The problem with the law is that it doesn't have enough teeth in it."
Texas is one of three states with a collective-bargaining statute for physicians. But physicians never have gained the power to force an HMO to bargain with them as a group over fees. The U.S. House of Representatives tried to go there in 2000, passing California Republican Tom Campbell's much-publicized bill with overwhelming support — only to watch it die in the Senate for lack of a sponsor.
Now the issue is back, but with changes that smooth off some of the hard edges. Under HR 3897, a bipartisan offering from Michigan Democrat John Conyers and Georgia Republican Bob Barr, Congress would set up an advisory committee dominated by health care professionals. They would pick a half dozen locales for demonstration projects in which physicians and managed care companies would be able to start the process of joint negotiations.
Different approach
Instead of opening the door to hardball union tactics, the bill would pave the way for physicians to gather together to discuss pay from MCOs. Those discussions could be carried out as long as the physicians met the court's "rule of reason" standard — a critical step to steer clear of antitrust violations. Currently, any time two or more competing physicians get together to negotiate on fees and prices, they risk violating the law, except in limited circumstances. All other issues are judged by the rule of reason, which is applied to gauge whether the activity promotes or suppresses competition.
Barr-Conyers would apply the same rule of reason standard to the money side of the business. The demonstration projects would go further, allowing physicians to ease toward collective bargaining nationwide. In addition, says a Conyers policy staffer, the bill's go-slow provisions would improve its chances in the Senate.
"This is a baby step toward what we were trying to accomplish with the Campbell bill. This is not a bill that allows doctors to get together and strike," adds the staffer, speaking on condition of anonymity.
"This bill is an attempt to look more discerning, more balanced," says Art Lerner, a health care lawyer with Washington-based Crowell & Moring. By starting off with demonstration projects, Congress can be seen as moving slowly to finding a collective bargaining solution without upending federal antitrust laws.
In effect, he says, "It's the camel's nose under the tent."
It's still early for this particular camel's nose, but MCOs are already hitting it hard.
This year, the big club being used against managed care legislation involves rising premiums. With double-digit price hikes common, anything that promises to push rates even further north is being hammered as un-American. That argument helped the Bush administration to justify diluting the regulations that guide implementation of the Health Insurance Portability and Accountability Act, and emboldened House Republicans to strike down a popular mental health parity bill late last year.
Sound familiar?
Opponents, meanwhile, again are raising the image of doctors on a picket line.
"With these new powers, doctors would be free to set prices while embarking on a series of other activities — including strikes — that could seriously disrupt the quality and availability of care to consumers," said American Association of Health Plans President Karen Ignagni in a policy statement.
Doctors, though, say anything about a physicians' strike is nothing more than a red herring.
"I have never heard any kind of discussions from physicians interested in striking," says Len Eddinger, public policy director for the Washington State Medical Association and a driving force behind the state's collective bargaining statute. "That isn't even a sustainable position within the medical community.
"Being in a position to negotiate on an equal basis with a large payer does not require the abandonment of one's professional commitment to patients."
Lerner discounts the disavowal of strikes, stressing the differentiation between strikes involving cessation of services to patients — which the law would not protect — and boycotts of health plans to force price increases, for which physicians want more legal leeway.
Like Texas, Washington's state law has no provisions requiring MCOs to sit down and engage in good-faith negotiations over pay. And like Texas, physicians in Washington are no closer to meaningful negotiations with MCOs than they were before the measure passed. Doctors everywhere face some powerful opponents.
A group of familiar faces representing the health insurance industry quickly formed alongside Ignagni in opposition, just as a familiar set of physician groups jelled in support. But the managed care industry also has a powerful government agency to help support its argument: the Federal Trade Commission.
As recently as January, the FTC delivered a carefully aimed broadside — using familiar ammunition — against a proposed Alaska law that would introduce physician collective bargaining. "In sum," the agency wrote, "the proposed antitrust exemption for collective bargaining is likely to result in increased consumer costs and threatens to reduce access to care."
MCOs are no less vehement.
In a position paper posted on the company's Internet site, Aetna U.S. Healthcare blasts proposed collective bargaining laws for physicians as a free ride around not only antitrust laws, but the regulatory oversight spelled out for unions under the National Labor Relations Board. "Physicians," states Aetna, "would be allowed to engage in price fixing, boycotts and other anticonsumer activities that would otherwise be illegal under antitrust laws."
Don't expect many managed care executives to hit the campaign trail, though. This is one position most aren't rushing to promote.
When Managed Care tried to get someone at Aetna to speak out on HR 3897, a spokesperson drew a blank. Blue Cross and Blue Shield of Texas, which had little to say to the doctors in Henderson, didn't have much to add on the current legislation either.
If legislation stumbles in Congress again this year, don't be surprised to see the issue bounced back to state legislatures. Seventeen legislatures have debated the issue. And U.S. representatives in Texas and Washington are looking at a new bill that would force MCOs to bargain — or face fines if they can't do it in good faith.
MANAGED CARE 
June
2002
. ©MediMedia USA
---
Our most popular topics on Managedcaremag.com
---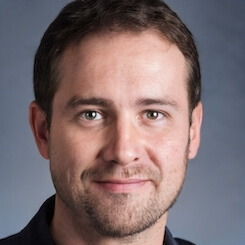 Paul Lendner ist ein praktizierender Experte im Bereich Gesundheit, Medizin und Fitness. Er schreibt bereits seit über 5 Jahren für das Managed Care Mag. Mit seinen Artikeln, die einen einzigartigen Expertenstatus nachweisen, liefert er unseren Lesern nicht nur Mehrwert, sondern auch Hilfestellung bei ihren Problemen.