MANAGED CARE 

June

 

2002

. ©MediMedia USA
Joyce Ochs, MBA
Last year, this column profiled what was touted as the "hospital of the future," a joint effort by HealthSouth, a health care provider, and Oracle, the software and systems company, to construct the world's first fully automated hospital. Alas, the partnership between HealthSouth and Oracle has been terminated — but the project continues. Now the hospital is being built by HealthSouth in partnership with Siemens Corp.
Despite the setback, the movement to automate hospital processes is actually gaining ground. This is happening in clinical services as well as in administrative and financial areas.
Many hospitals are replacing single-function systems with one integrated system. Such systems are called enterprise resource planning (ERP) systems. Over the past 10 to 15 years, ERP systems swept across the corporate world like SUVs across the American suburbs.
Businesses had a very strong incentive to look at enterprise systems: Y2K. Most companies had old computer systems that had been patched and added to over the years. They had grown bigger without growing better and were liable to fail with Y2K, so the attraction of replacing them with one system that integrated all the company's functions held real appeal.
Health care providers no longer face an immovable deadline such as Y2K (though the looming "go" date for the Health Insurance Portability and Accountability Act may be a secondary driver); now, they are adopting integrated systems for operational and financial efficiency. According to Bob Sullivan, vice president for the health services sector of KPMG Consulting, and Zan Calhoun, head of KPMG Consulting's West Coast health care consulting, three factors are pushing large providers, such as hospitals, toward integrated systems.
The need to reduce costs. Hospitals that are investing in ERP and integrated systems expect to see reduced costs through better decisions, staff reduction, and vendor standardization.
An increase in Web-based financial products. Increasingly, vendors to hospitals are offering Web-based services, such as electronic invoicing. The efficiency and savings inherent in these services are encouraging providers to improve their systems to take advantage of them.
Re-engineering of the financial services function, especially patient accounting. In terms of controlling costs, this is a key area. The need to obtain more accurate data with greater speed often leads to an integrated, enterprise system.
In fact, most consultants who work with providers stress the financial advantages of improving operations. Writing in McKinsey Quarterly, Paul Mango and Louis Shapiro state that hospitals today are reimbursed as if they were commodity sellers. If this is so, they argue, then hospitals must improve operational performance to improve financial performance.
More suppliers
The number of companies supplying integrated software and enterprise systems to the health care industry has been increasing steadily. The better known ERP companies, such as SAP, Oracle, PeopleSoft, J.D. Edwards, and Lawson, have customers in many industries and also market to the health care industry.
Yet many companies that market solely or primarily to the health care industry are developing integrated software themselves or are merging with, or being bought by, larger companies for this purpose. Recently, the magazine Healthcare Informatics surveyed companies that provide various managed care systems, asking them to indicate which of 28 functional areas were those for which their products were designed. Functional areas included automated workflow, claims management, customer relationship management, Internet business and/or electronic data interchange, quality assurance, and utilization management/review.
Of the 54 companies that say they serve acute care providers, 23 have products that provide more than half of the 28 functions specified. Thirty of the 54 say they provide systems integration and consulting. While there are still many software products designed for a single function only, this preliminary list is an indication of where systems providers are headed in the health care industry.
One might assume that established ERP vendors, with hundreds of customers and more than a decade of experience, would have a marketing advantage, but it may not be true in health care. Siemens Health Services and GE Medical Systems are introducing enterprise health systems, which may be enough to block the entry of established ERP vendors.
GE Medical Systems calls its product, Centricity, an "enterprise-wide clinical information system." Siemens's product is called Soarian. Like Centricity, it has integrated clinical services. It also has a financial component that integrates contracts and benefits within the clinical work flow, supports multiple contract terms, offers a single guarantor statement and global contracts, and has full checkout functions.
Currently, Soarian is installed in four beta sites, two with the financial components and two with clinical modules. Customers can buy the complete package or only selected modules. According to a spokesperson, Siemens expects to bring Soarian to market at the beginning of 2003 and has five institutions that will become early adopters.
With their established presence as vendors to the health care industry, GE and Siemens are well placed to increase their presence in the health care market. By packaging their systems around medical hardware and clinical data and financing benefits bundled in, they are, said one consultant, like Wal-Mart coming to town.
What is the market?
ERP systems are big, extremely expensive, frustrating to install, and necessitate extensive training time. Implementation usually takes one to two years. Still, says KPMG Consulting's Calhoun, organizations considering these systems "are looking for a return on investment in a relatively short period, due to too many competing demands for the same capital dollars."
Given the costs that can number in the millions, does this limit the size of the market? Surprisingly, no. The ERP market comprises not only large institutions but a number of smaller ones. In fact, a Siemens beta site is a small community hospital.
Costs differ with the number of modules that are used. Also, hospitals can install the systems and defer re-engineering the associated work processes. Many vendors will price their systems according to the organization's size, and there are often other reasons for vendors to adjust pricing, such as previous relationships and tie-ins with other products.
All signs point to big investments in information technology by health care organizations in the next few years. Much of this will be in systems to improve their operational performance and affect their bottom lines directly.
---
Our most popular topics on Managedcaremag.com
---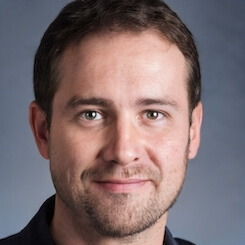 Paul Lendner ist ein praktizierender Experte im Bereich Gesundheit, Medizin und Fitness. Er schreibt bereits seit über 5 Jahren für das Managed Care Mag. Mit seinen Artikeln, die einen einzigartigen Expertenstatus nachweisen, liefert er unseren Lesern nicht nur Mehrwert, sondern auch Hilfestellung bei ihren Problemen.