For years, health plans have touted their extensive provider networks as a key selling point to employers and employees alike. But the promise of easy access to local care sometimes fell short — especially when members found that doctors on the list were shunning new managed care patients.
Over the past year, though, a potent combination of consumer and provider complaints has fueled a growing chorus of claims that managed care companies have been trotting out so-called phantom providers to keep up appearances. Those making the claims have been pressing for new laws and tougher regulations that would exorcise the specters.
Some recent activity:
In HMO-heavy California, a new law took effect July 1 that requires MCOs to update their provider-network lists quarterly — or risk criminal sanctions for carrying phantom providers. In addition, the new law mandates that each plan list the provider's medical education, board certification, and subspecialty training.
In New York, the attorney general's office has launched an investigation into phantom networks after providers howled furiously over being linked to plans they knew nothing about.
Testifying about MCO business practices before the Pennsylvania House of Representatives' Health and Human Services Committee last fall, Attorney General Mike Fisher railed against phantom networks. "When an individual tries to contact one of these providers, they are told that the provider is not participating, is not accepting new patients, or has no appointments available for months," Fisher said.
The Virginia Academy of Clinical Psychologists is pushing a lawsuit against Blue Cross/Blue Shield of the National Capitol Area and its behavioral health carveout companies. The claim was sparked by 80 angry psychologists who defected after a rate cut, in the belief that the health plan was trying to push them out of the network. Even after their departures, they allege, the health plan continued to tout its expansive network of providers.
The health plan isn't talking, says a spokesman. That's standard operating procedure in legal confrontations, he says — adding that it is waiting for a court ruling on a motion to have the case tossed.
That's not the only lawsuit in play. In Florida, one psychologist was so angry about being included on a list that he also filed suit, claiming unfair and deceptive trade practices.
The practice is so prevalent in California, says Charles Faltz, PhD, director of professional affairs for the California Psychological Association (CPA), that state legislators were quick to identify with repeated tales of patients who had to work down a long list of providers before finding one who would see them on a timely basis.
"We found that our names and reputations were being used by health plans — deliberately or through carelessness — as being available and ready to serve the membership," says Faltz. "It was disconcerting, to say the least. It makes us appear as if we are not being professionally responsible."
Instant network
There are those who believe a new breed of health plan is emerging — one that takes unethical shortcuts to put together an impressive network of providers — and they aren't the least bit happy about it.
"Money, that's all it is," says Andrew Cheng, MD, the new president of the New York County Medical Society. For small companies moving into a new territory, it costs money to advertise and get doctors to sign on, says Cheng. It's much faster and easier to forge a quick agreement with an existing health plan for the right to use all the names — whether doctors approve or not.
That way, he says, they can claim to have a big network. "You cannot do that in a short period of time."
The issue has providers of all stripes up in arms. But psychologists in particular say that they've been repeatedly swept up in phantom-network snafus. And Russ Newman, PhD, JD, the American Psychological Association's executive director for practice, says that the issue has gone way beyond mere annoyance.
"It acts as a barrier to accessing service," he says. Say a member is hit with "an emotional crisis and perhaps is suicidal and looking for a provider — and comes up empty.
"To the extent that they try to get the best of both possible worlds — tell people there's a lot of choice so they appear to have an attractive product but then don't expend the resources necessary to provide that choice — it's not only deceptive marketing, but it prevents people from actually getting care."
MCO agreement
Interestingly enough, Faltz says, California-based MCOs were quick to agree, with few revisions, to the new law.
"The time seemed to be right," says Faltz, for a broad consensus that health plans should provide "an updated, accurate list of providers."
Some health plans have responded to the criticisms. Tufts Health Plan, in Boston, upped its rates for child psychiatrists last year after it was hit with a rising tide of complaints that many of the professionals on its psychiatric network were no longer receiving new patients. More money, Tufts reasoned, would lead to more appointments. And several health plans have rolled out Web-based lists in an effort to provide an easily accessible source of the most up-to-date network information.
But don't expect perfection.
At least one California health plan says it's already doing the best that can be expected, and it doesn't see anything in the new law requiring it to act differently.
"I don't think it's been a significant issue at all," says Michael Chee, spokesman for Blue Cross of California. "This stuff happens all the time."
There are 44,000 doctors in the plan's broad PPO offering, Chee explains, and you'd better believe that there is a regular series of name changes, reorganizations, and relocations that cause a small amount of incorrect information to be printed in each quarterly publication.
"We are only as reliable as the information we get," he says.
But managed care companies may soon have more than a new law or an edgy regulator to contend with. The country's major HMO accreditation agency is planning to review the issue this summer, and may draft guidelines to keep health plans dotting the I's and crossing the T's on their provider networks.
"We know that this is a serious issue for consumers, and we're investigating the best way to address it," says Margaret E. O'Kane, president of the National Committee for Quality Assurance. Some employers have complained about outdated networks and unavailable doctors. And NCQA's committee on access to care is looking into beefing up requirements in this area, perhaps by requiring quarterly updates and offering supplementary spot checks to make sure accredited plans are doing the best they can.
All signs indicate that this is an issue that will hang around for some time. Faltz says that the CPA heard from groups scattered around the country when it was pushing phantom-network legislation last year.
"Our sense was that, in fact, this was a movement whose time has come."
More like this
Health Care Becoming a Commodity, Leading Corporate Executives Suggest
---
Our most popular topics on Managedcaremag.com
---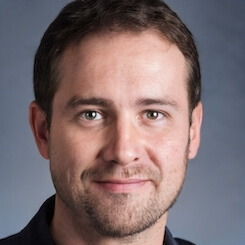 Paul Lendner ist ein praktizierender Experte im Bereich Gesundheit, Medizin und Fitness. Er schreibt bereits seit über 5 Jahren für das Managed Care Mag. Mit seinen Artikeln, die einen einzigartigen Expertenstatus nachweisen, liefert er unseren Lesern nicht nur Mehrwert, sondern auch Hilfestellung bei ihren Problemen.