The resurgence of what was once primarily known as the insurer of last resort has been breathtaking. Can it be sustained? Even better, replicated?
Whoever said that you can't argue with success knew very little about progress, and even less about human nature. Officials at Blue Cross and Blue Shield Association probably know this, for they do not seem surprised by the recent Sturm und Drang kicked up by what can only, by almost any measure, be called tremendous success.
"Our growth in the national markets has exceeded those of our competitors," Scott Serota, president and CEO of the Blue Cross and Blue Shield Association, points out.
This is understatement. A recent report by Weiss Ratings finds that, in fact, Blue Cross and Blue Shield plans produced 70 percent of the health insurance industry's $4.1 billion aggregate net earnings in 2001. (See "Blues Rake in the Green.")
That's a lot of profit spread over a lot of different companies. The Blue Cross and Blue Shield Association sets policy for each of the 42 Blues plans, but for the most part, the members are independent.
"We own the trademark, we license plans to use it," says Serota. "One of the great benefits that plans get as a result of using that trademark is instant national and international recognition as a premier employee benefits company. Our mark is among the most recognized in the world in any field, certainly the preeminent mark in health care. It projects an image of stability and security and high quality to people when they want to buy the best of the best in health insurance. Essentially, health insurance was invented by Blue Cross and Blue Shield."
The ingredients of the Blues recent surge are well known. They include: reluctance to offer HMO products in the mid-1990s, and then reaping the reward when demand swung back to less-restrictive forms of insurance; huge influxes of cash when some plans converted from not-for-profit to for-profit; and avoidance of the taint of being a managed care company during a time of backlash. But that's not all.
"They're more competitive and they're profitable, whether they're for-profit or not-for-profit," says Edward O'Neil, MPA, PhD, the director of the Center for the Health Professions at the University of California – San Francisco, who adds that members in Blues plans often feel that their package is the antithesis of managed care, even if the product they have is intensely managed.
"They definitely offer a wider variety of products, beyond pure HMO products," says Melissa Gannon, vice president of Weiss Ratings. "They're mostly in more indemnity-like products like PPOs and point-of-service plans, and traditional indemnity as well. It gives them more of an edge on the traditional HMOs that people really shy away from or are trying to get away from."
Even those who regard the Blues' competitiveness with wariness are respectful of the company's roots, which include its one-time reputation of being the insurer of last resort.
Dawn Touzin, a lawyer for the Boston-based consumer-advocacy group Community Catalyst, betrays this ambivalence when asked for her reaction to the Blues recent success.
"That's great, because we were at one time very concerned about the long-term thrivability of the plans," says Touzin. "To see that they've had that bounce-back is great." Though she then goes on to explain why she looks askance at the current direction the Blues have taken, her initial statement explains a lot.
Voices of dissent
It also illustrates where the Blues might, at last, feel backlash. WellPoint, the Blues' biggest for-profit plan, has recently made a bid to buy another Blues company, the not-for-profit CareFirst BlueCross BlueShield. In a scathing attack in the Baltimore Sun, columnist Dan Rodricks took umbrage after Bill Jews, CareFirst's CEO, who stands to get a $40 million bonus if the deal goes through.
"Nobody asked me, but I would say — understatement being more effective than hyperbole — that people who stand to profit this much from a deal cannot be trusted to be objective," Rodricks wrote on Nov. 18. "And I would further say — hyperbole being more entertaining than understatement — that the people who stand to profit from this deal can already keep themselves in macadamia nuts for the rest of their lives and if they want humongous buyout packages and merger incentives they should go work for some for-profit corporation and gorge themselves where it's legal and customary."
For all the negative publicity the turn to for-profit status has created, the vast majority of Blues are still not-for-profit. Today, there are four plans within the Blues that are for-profit, publicly traded companies: Calbalt, Anthem, WellPoint, and WellChoice. "Recognize that Anthem and WellPoint are two of the biggest Blue Cross and Blue Shield plans," says Serota. "Anthem is in nine states; WellPoint is in three." In addition, four plans are considering conversion: North Carolina Blue Cross and Blue Shield, CareFirst, Premera, and Horizon.
The association actually stepped in on Aug. 19 and told the North Carolina plan that its proposal to convert violated association guidelines and therefore would lead to the withdrawal of permission to use the trademarks. North Carolina submitted a revised proposal that the association approved but which state regulators were reviewing as of press time.
The association usually takes a hands-off approach to the often tangled intricacies of competition, conversions, and mergers among the Blues. And these can get quite Byzantine. For instance, Robert H. Booz, vice president for health and managed care at Conning Research and Consulting, says that — technically — Blues plans don't compete with one another.
Lines are drawn
"I say that only technically," he adds. "Each of the Blues, when it receives the service mark from the national association, is restricted to a geographic location in using that Blue service mark."
Which doesn't mean that lines can't be blurred.
"For example, in the New York metro area, you have Horizon in New Jersey and WellChoice in New York," says Booz. "Where it may appear that they are competing, in point of fact each only operates in its particular state. For example, I'm Bob's Big Manufacturing Company. I have my headquarters in New York City. I contract with WellChoice. However, I have employees living in New Jersey. They may be covered under WellChoice, even though they live in New Jersey."
Booz is completing a study of the Blues that, in part, compares premiums of not-for-profit and for-profit plans. His findings could bolster the argument of those who decry the conversions.
"If you look at all Blues for 2001 based on their statutory rate filings, their average premium revenue was $148.63 per member per month," says Booz. "However, when you look at those that were converting to for-profit, it was $159.19 and those that are publicly traded are $150.54."
Backlash builds
These kinds of numbers tell Booz and other experts that the Blues will come under closer scrutiny.
"I think you're going to see a bit of a backlash against the Blues, particularly publicly traded Blues plans such as Anthem and WellPoint," says Booz. "So you've got regulator backlash. I also am seeing more backlash from the provider community. The publication of senior executive salaries in the Blues is causing the provider community to say, 'Hey, why should we only get a 3-percent increase in our payment rate when your salary is a million dollars?'"
He adds that providers, be they hospitals, physicians, or outpatient clinics, are more and more in a position where the Blues must heed their concerns.
"Back in the '90s, physicians, hospitals, and outpatient clinics were aligned in a vertical manner," says Booz. "Now, we're seeing more horizontal integration, where groups of hospitals are coming together. That's giving them greater bargaining power with insurance companies in general. The idea here would be that the Blues benefited from the timing, they benefited from the disarray in the commercial industry, certainly as that affected Aetna and Cigna — but now it's going to catch up to them."
Donald Palmisano, MD, the president-elect of the American Medical Association, says that physicians are indeed concerned about the trend of not-for-profit plans becoming for-profit.
"AMA did a landmark study that shows of the 40 large metropolitan statistical areas, 59.8 percent of HMO markets were highly concentrated, and 87.5 percent of PPO markets were concentrated," says Palmisano. "Our concern is that there will be more attention paid to profits rather than the concerns of the patient.
"We are not opposed to profits; we are certainly in favor of the free-enterprise system. However, we want to make sure that hospitals and health plans maintain the patient as the primary concern and that they honor their contracts and do not interfere with the patient-physician relationship."
Follow the leader?
In a broader sense: Most health plans would welcome these problems, as long as they could also have the benefits of the Blues' bottom line. Can that success be replicated? Other health plans certainly believe it's worth a try, says Joe Martingale, the national leader for health care strategy at Watson Wyatt Worldwide.
"UnitedHealth Group, Aetna, and Cigna are all loosening up on the gatekeeper requirement and attempting to make access to specialists easier," says Martingale. "Those are attempts to move in the direction of the Blues. Still, the Blues, for better or worse as a matter of history, have got the broadest networks of anybody, and often, depending on the geography, the best discounts as well. It's not easy for others to replicate what the Blues have, but they are making efforts to do that."
This goes back to the roots of organizations, says Weiss Ratings' Gannon.
"The Blues were never positioned as HMOs," says Gannon. "So it's easier for them to sort of redesign their product line. Even though an HMO that's licensed and registered with the state can offer more open-ended products, doing so is sort of a deviation from its core business, as opposed to the Blues, which may have more flexibility."
Still, she adds that the Blues's success teaches the rest of the managed care world the beauty of diversification.
"Traditional HMOs will never get into pure indemnity as a product line itself, but they can certainly diversify their own product offerings," says Gannon.
That's an issue the rest of the industry must face. The issue the Blues must face is: Can the good times keep rolling? Booz is cautious about whether the Blues can sustain their success. "The last three years of double-digit inflation in health care insurance rates will probably lead to increased regulation and increased scrutiny," says Booz. "We're starting to see that now. For example, both Independence Blue Cross and Highmark had difficulties with state regulators over their levels of reserves and their levels of premium rate increases."
The Blues can only grow within their geographic areas, or else they can tie together many geographic areas, as Anthem and WellPoint did, Booz adds.
"What that means is that they can't go after new geographic areas except by acquisition. They're going to age because they can't keep adding new people by going into new areas and, if you will, cherry-picking younger people," says Booz. "We're also entering a new generation of health care where Gen-X and Gen-Y — and whatever the code words are for post-baby boomers — haven't grown up with the Blues. They've grown up with the Kaisers and with the Oxfords. You've got to remember that 1 in 4 people born in California were born in a Kaiser health plan. So, the Blues cachet may not be what it once was."
Dearth of ideas
Also, Martingale, of Watson Wyatt Worldwide, points out we are again facing an affordability crisis. "Nobody wins, not health plans, not anybody, if we don't find a way of managing these costs," he says. "Look at the growth in the number of uninsured, look at the benefits being diminished. Nobody's coming up with ideas. Nobody even thinks it's his job to come up with ideas. Honestly. The health plans don't believe that it is their job because they were burned so badly the last time they tried."
The last time this happened, the industry turned to managed care and the Blues struggled.
"I don't know anybody who's got a bright idea of the next version of managed care to produce some kind of dramatic reduction or dampening of growth," says Martingale. "So, what I would worry about, from the standpoint of the Blues, is whether there is a potential for a resurgence of more serious versions of managed care, including more limited access."
Blues rake in the green
---
Our most popular topics on Managedcaremag.com
---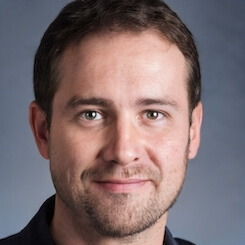 Paul Lendner ist ein praktizierender Experte im Bereich Gesundheit, Medizin und Fitness. Er schreibt bereits seit über 5 Jahren für das Managed Care Mag. Mit seinen Artikeln, die einen einzigartigen Expertenstatus nachweisen, liefert er unseren Lesern nicht nur Mehrwert, sondern auch Hilfestellung bei ihren Problemen.