Health care doesn't use the information technology and training and coordinating techniques that other sectors use.
When the Institute of Medicine unveils a report on how to improve the health care system, everyone takes notice. The Institute's latest study, Priority Areas for National Action: Transforming Health Care Quality, is no exception, and includes recommendations that could have an impact on managed care organizations.
The report voices the frustration felt by many experts and laymen these days in saying that the U.S. has the "knowledge and capacity to deliver the best care in the world" but doesn't. The problem is that the knowledge isn't translated into clinical practice, the authors contend.
"The report raises legitimate issues," says Peter Kongstvedt, MD, a consultant with Cap Gemini. "It's one thing to be in one of the best health systems in the world. It's another thing to say 'But it could certainly be better.'"
What to focus on
The IOM does that 20 times over by suggesting that the system should focus on that many priority areas, ranging from broad interventions, to preventive services, to caring for the frail elderly, to palliative care for the dying. (See box below for complete list.)
IOM's 20 priority areas
The IOM suggests that the system should focus on 20 priority areas. They are:
Asthma
Care coordination
Children with special health care needs
Diabetes
End of life with advanced organ system failure
Evidence-based cancer screening
Frailty associated with old age
Hypertension
Immunization
Ischemic heart disease
Major depression
Medication management
Nosocomial infections
Obesity
Pain control in advanced cancer
Pregnancy and childbirth
Self-management/health literacy
Severe and persistent mental illness
Stroke
Tobacco-dependence treatment in adults.
The committee that wrote the report felt that these are, in many ways, obvious steps that can be taken to improve care, says Greg Pawlson, MD, MPH, executive vice president of the National Committee for Quality Assurance, and an IOM panel member.
"It doesn't mean that every health plan ought to rush out and do every one of these, but it does create a relatively confined universe of 20 things in relationship to health care and delivery of health care services, in terms of clinical areas, that ought to keep our attention," says Pawlson. "I bet that every one of these things has been the focus of quality improvement by some plan in the country."
Priority Areas for National Action: Transforming Health Care Quality may, in fact, help the NCQA better direct its energies in the future.
"It provides a blueprint for what we at the NCQA ought to be thinking about in terms of creating measures, if we don't have measures in those areas, so that if plans are going to do quality improvement, or if anybody is going to do quality improvement, they have some way of knowing they actually have improved quality," says Pawlson. "Without measures, they can't really do that."
But as Kongstvedt indicates, many HMOs aren't waiting for outside encouragement as they try to coordinate care for the 60 million Americans who live with multiple chronic diseases.
"The issue of coordinating the care of the small percentage of patients with multiple chronic conditions is the number one priority of medical managers in health plans today," Kongstvedt says flatly.
The report states: "For several decades, the health care needs of the American people have been shifting from predominately acute care to chronic care. Today, chronic conditions are the leading cause of illness, disability, and death in the United States…. The nation's health care delivery system has not significantly evolved to meet these changing needs."
Maximum efficiency
HMOs, of course, know that herein lies an opportunity for doing well while doing good. Pawlson, however, warns that too much can be made of treating with an eye on the bottom line.
"You can carry this saving-money argument to an extreme and say that the best way to save money is to provide no medical care and then everybody dies," says Pawlson. "But if you're going to spend money, you ought to be getting the maximum efficiency and effectiveness out of the current armamentarium if you're going to make room for any new things in the future, some of which are going to cost even more money."
Another member of the IOM committee, Brian Austin, is the manager of the MacColl Institute for Healthcare Innovation which is housed at the Group Health Cooperative's Center for Health Studies.
"What we would like people to take away from this is some of the changes it takes to do excellent care for patients with diabetes aren't dissimilar to what it takes to do excellent care for patients with asthma or patients with COPD," says Austin.
In fact, diabetes makes the list because it "predisposes individuals to many long-term, serious medical complications, including heart disease, stroke, hypertension, blindness, kidney disease, neurological disease, and increased risk of lower-limb amputation," according to the report.
The IOM notes the work being done at HealthPartners, a consumer-governed health plan and integrated system in Bloomington, Minn.
"Key components of the HealthPartners diabetes program include a diabetes registry that provides clinicians with automated reminders for needed services; use of interdisciplinary teams including physicians, diabetes nurse specialists, social workers, and mental health professionals; education programs, including counseling on diet and exercise; and implementation of a staged approach to diabetes management, with an action plan and timeliness for stepping up care to meet therapy goals."
Progress made
As a result of this effort, HealthPartners members showed improvements in both blood sugar and lipid control over one year.
These results perhaps underscore the report's contention that diabetes is an obvious priority area because convincing guidelines and a robust set of measures already exist.
"Diabetes could serve as a model for improving quality of care for other chronic diseases, particularly with regard to facilitating patient self-management and the active involvement of a multidisciplinary health care team," the report states.
The IOM report, says Kongstvedt, points to health care's future, which he likes because, contrary to what some imagine, there's never been a golden age of medicine.
"When was the golden era of any evolving organism?" he asks. "There's not such a thing. It's continually evolving. The environment changes, science changes, the economy changes, and we continue to evolve along with it.
"People sort of make up in their minds that there was this wonderful era where they had unfettered access to doctors who cared for them personally and made house calls and everything was covered and everything was wonderful. When in fact drugs were hardly ever covered. They were hardly ever available. Preventive care was never covered. And doctors made house calls because there wasn't anything else they knew how to do."
---
Our most popular topics on Managedcaremag.com
---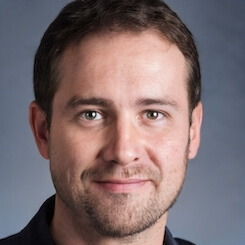 Paul Lendner ist ein praktizierender Experte im Bereich Gesundheit, Medizin und Fitness. Er schreibt bereits seit über 5 Jahren für das Managed Care Mag. Mit seinen Artikeln, die einen einzigartigen Expertenstatus nachweisen, liefert er unseren Lesern nicht nur Mehrwert, sondern auch Hilfestellung bei ihren Problemen.