The government is closely watching drug companies' marketing practices where they intersect with federal health care programs. While the rules were drafted for drug manufacturers, health plans, too, should be vigilant.
Don't be fooled by the title of the Office of Inspector General's "Compliance Program Guidance for Pharmaceutical Manufacturers." The draft guidance not only covers pharmaceutical manufacturers, but also has implications for wholesalers, distributors, managed care organizations, and pharmacy benefit managers, as well as pharmacies and prescribers.
Like the previous 10 compliance guidance documents issued by OIG for other kinds of providers and suppliers, the pharmaceutical-manufacturer guidance is intended to help companies "develop and implement internal controls and procedures that promote adherence to applicable statutes, regulations, and requirements of the federal health care programs."
This can be achieved through the usual elements: a compliance officer and committee, written standards of conduct, education, effective lines of communication, enforcement, audits, procedures to investigate misconduct or noncompliance, and procedures that prevent an organization from employing people or entities that have been excluded from participation in federal health programs.
On notice
But the guidance also places all of those who deal with the pharmaceutical industry on notice about three critical aspects of the industry's business: pricing, sales, and marketing. In particular, the draft emphasizes that pharmaceutical manufacturers should focus on preventing and detecting fraud and abuse regarding the integrity of pricing data, kickbacks, and drug samples.
Of importance to managed care organizations is the government's discussion about product-conversion, or drug-switching, arrangements. Pharmaceutical manufacturers and their agents have a variety of remuneration agreements with physicians and other health care professionals.
What the law says
Because these relationships may raise red flags under the antikickback statute, they should be examined carefully — individually and in the aggregate. The following passage from the compliance document highlights potential risks:
"Switching" arrangements. As noted in the 1994 Special Fraud Alert, product-conversion arrangements (also known as "switching" arrangements) are suspect under the antikickback statute. Switching arrangements involve pharmaceutical manufacturers offering pharmacies, PBMs, [and] physicians or other prescribers cash payments or other benefits each time a patient's prescription is changed to the manufacturer's product from a competing product. This activity implicates the statute, and, while such programs may be permissible in certain managed care arrangements, manufacturers should review marketing practices utilizing "switching" payments … very carefully. In addition, arrangements that have the effect of rewarding switching indirectly should also be carefully reviewed. Such arrangements include payments by pharmaceutical manufacturers to pharmacies, PBMs, or others for contacting patients or their physicians to encourage them to change a prescription from another product to the company's product, and discounts or rebates based on movement of market share.
— 67 Fed. Reg. 62062
The OIG's discussion of "risky arrangements" is, unfortunately, so broad that certain legitimate MCO and PBM practices could be ensnared.
Most payments to pharmacies, PBMs, or others for contacting patients or physicians to encourage a product switch are more accurately characterized as payments by pharmaceutical companies for disseminating product information.
These arrangements do not involve compensation based on changes in prescriptions. They do involve payment for legitimate services, and are eligible for protection under the safe harbor for personal-services contracts. They, of course, require compliance with federal and state privacy and consumer-protection requirements, and must be structured in accordance with the provisions of the safe harbor.
When these arrangements are properly structured and implemented, they create no risks to federal health care programs, and instead provide an important educational service. PBMs' efforts to disseminate clinical and economic information about medications to physicians and patients were specifically endorsed in the regulations that established Medicare's drug-discount program for the elderly.
The same commentary recognized that such product information does not compromise physician judgment. In fact, both the FDA and the FTC generally view the spread of nonmisleading information about pharmaceuticals to physicians and patients as a societal good.
Discounts and rebates
The discussion of market-share discounts and rebates also fails to recognize that these arrangements, too, may be protected by statutory exceptions or safe harbors, such as those concerning discounts associated with managed care arrangements. The fact that discounts or rebates are based on market share does not disqualify them from any of these protections if the requirements for those exceptions — including appropriate notice and disclosure — are otherwise satisfied. Moreover, there is nothing in the safe harbor that makes its protections contingent on how entitlement to a discount or rebate is measured.
Market-share discount or rebate arrangements support the economics of formulary selection and help to encourage competitive discounts and pricing.
Government agencies have often recognized and sought these cost-saving benefits. For example, the Veterans Administration and the Department of Defense have reduced costs by purchasing some prescription drugs under "committed use" contracts that involve a closed or preferred formulary for drugs in a specific therapeutic class, or on the condition that a favorable purchase price be granted should a drug attain a specified volume or market share.
State Medicaid programs, with the blessing of the Department of Health and Human Services (HHS), similarly are demanding supplemental rebates for placing drugs on their formularies, which is economically identical to manufacturers paying higher rebates when greater market share is reached.
Health care fraud abatement efforts are expected to remain a top priority for the Justice Department and the inspector general at HHS this year. Greater attention will be given to pharmaceutical companies than to small health care providers. It is possible that the final version of the guidance document for pharmaceutical manufacturers could provide some insight into the scope and breadth of compliance investigations. If the final guidance fails to address the concerns outlined here, then PBMs and MCOs should assume that previously accepted sales and marketing practices and arrangements with drug companies may now be viewed by the enforcement agencies as risky.
---
Our most popular topics on Managedcaremag.com
---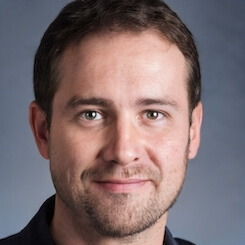 Paul Lendner ist ein praktizierender Experte im Bereich Gesundheit, Medizin und Fitness. Er schreibt bereits seit über 5 Jahren für das Managed Care Mag. Mit seinen Artikeln, die einen einzigartigen Expertenstatus nachweisen, liefert er unseren Lesern nicht nur Mehrwert, sondern auch Hilfestellung bei ihren Problemen.