A more sophisticated version of a longtime data-gathering tool — the request for information — helps companies gain a clearer picture of health plans' quality-improvement efforts.
HealthPlus of Michigan's enrollment of General Motors's salaried workers and retirees in Flint and Saginaw, Mich., has jumped by 4,000 — a 30 percent increase — over the last five years. That growth reflects in part the health plan's improved performance as measured by a familiar data-gathering tool — the request for information, or RFI — that, in a more sophisticated form, is emerging as an industry standard.
As GM and other Michigan employers' use of a common RFI increases, the Great Lake State serves as a case study on how businesses are working with health plans to not only measure plans' clinical quality, but also point out where employers expect to see improvements.
RFIs aren't uncommon — HealthPlus answers about 200 of them from employers and consultants every year — but the depth of information sought by the coalitions, their emphasis on quality, and the feedback the coalitions give insurers about their scores make this one stand out, says Nancy Jenkins, director of marketing services and corporate accounts at HealthPlus, a 180,000-member health plan. "We only do one RFI of this magnitude."
Data submitted
Each year, as part of a comprehensive RFI process, HealthPlus and other commercial insurers in Michigan submit data on such things as the care of their diabetic populations and how they handle behavioral health services to a trio of business coalitions in the state. GM and other employers use the RFI to rank insurers in the state and to select health plans to offer employees. Some companies also share health plan rankings with their workers. In February, health plans begin answering the 2003 questionnaire, which is part of a national, standardized RFI developed with the National Business Coalition on Health (NBCH).
"There's a lot at stake for health plans because General Motors, Ford, and Chrysler all participate in this, and they have massive volumes [of beneficiaries]," says Dennis C. White, executive director of the South Central Michigan Health Alliance in Ann Arbor.
For eight years, the South Central Michigan Health Alliance has worked with the Greater Detroit Area Health Council and the Alliance for Health in Grand Rapids to build an RFI that lets insurers know what employers think is important — and enables employers to watch health plans improve over time, White says. Several years ago, the Michigan coalitions joined forces with the NBCH and other coalitions around the country to create the national, standardized questionnaire used today.
The NBCH also works with such accrediting bodies as NCQA, the Joint Commission on Accreditation of Healthcare Organizations, and the Utilization Review Accreditation Commission to ensure that the NBCH's RFI doesn't ask the same questions as the accrediting bodies, says Suzanne Paranjpe, senior vice president of strategic development at the NBCH, a group that represents 90 business coalitions across the country, which in turn represent 7,000 employers and 34 million employees and their dependents.
"Accreditation is important," she says, because it represents a set of common standards that plans must meet. The standardized RFI raises the bar for health plans. "In this initiative, we set goals that push health plans beyond where they are today. The difference is that we set 'reach' goals, where accreditation sets goals for what is possible today."
Ten business coalitions and five national employers will query health plans using the standardized RFI this year, up from eight coalitions and two national employers last year, Paranjpe says.
When Michigan businesses banded together to create a quality-driven RFI, disease-management programs consisted of little more than brochures that health plans sent members about their conditions, White says. Realizing that they needed more, employers started asking health plans more probing questions, such as whether they had a registry for their diabetics, and whether they informed physicians when one of their diabetic members was overdue for a blood test or eye exam. That evolved into whether the health plans had a case-management system in place to intervene when claims showed a diabetic might be headed for trouble.
Health plans responded and put such programs in place, White explains. "We've done more than ask the questions. We've been very prescriptive."
HealthPlus's diabetes and asthma programs are stronger because of the RFI process, Jenkins says. "We've also made tremendous strides in our behavioral health program as a result of getting feedback and learning more about the expectations of our purchasers," she says. For example, members who called the plan's customer service department seeking behavioral health services used to talk to a person who was untrained in crisis intervention. "[The coalitions] brought that to our attention and said we needed to consider making sure people have fast and easy access to a specialist in that area. So now when those members call, they call directly into our behavioral health department."
Insurers also get feedback on how their programs stack up against those of other health plans. "It is a good measure of how we are performing against competitors," Jenkins says.
Doing enough step therapy?
This RFI process is interactive, White, of the South Michigan coalition, points out. Businesses don't simply ask questions, score the health plans, and leave it at that. Once the annual surveys are completed, health plans get a detailed explanation of why they scored the way they did. They also meet with the employers that use the RFI. "In Michigan, our feedback dialog starts with purchasers interacting with plans. We used to have three-day retreats. Now we space it out with conference calls."
The coalitions also ask for feedback from health plans on the survey. Insurers, for example, "corrected some questions in the pharmacy section that were not as well thought out as they might have been," White says. Last year, the coalitions began to ask more detailed questions about pharmacy operations. "We ask them about specific drug classes that are prime candidates for step therapy. We ask, 'Have you first tried the lowest-cost alternative and determined whether it worked before jumping to a higher-priced drug?'" White says. "We also know where there are problems with safety in drugs, so we are starting to ask about that."
The RFI is constantly evolving, and now that it is a national effort, experts from organizations such as the Centers for Disease Control and Prevention are helping formulate questions, White says. Recent years' surveys have added questions about patient-safety issues. This year, plans for the first time will be asked to report data on cardiac care.
Employers are also starting to focus on how health plans communicate with members, which includes giving them information on physician performance, White says. "Many health plans give financial incentives based on performance to doctors, so now we are saying, if that is good enough to give money out with, then why not give that information to the consumer?"
The coalitions have created a set of questions about what information is available to consumers and in what forms. For example, one question asks whether the health plan allows members to view medical records on the Web. "Right now, none of the plans in Michigan do," White says. "But that's where we are pushing the envelope. We are saying that some patients want this."
Health plans across the country will be answering such questions as coalitions distribute the questionnaire, which the NBCH hopes will become an outright national standard, Paranjpe says.
"We would like to see other employers and coalitions and even consultants use it," she says. "It is important as employers to send a clear message as to what the expectation is. To the extent that we get a larger and larger group saying this is really what matters to us, it makes it easier for health plans to do these kinds of things. We can drive performance improvement if we are sending a common message."
A standardized approach, however, may not work for all employers, says Richard Ostuw, a senior consultant at Towers Perrin. "It's a potential handicap," he says, because a standard questionnaire may not meet a company's needs or interests. Some companies, Ostuw says, are tightly focused on quality issues while others simply want to ensure that the health plans they offer employees meet minimum quality thresholds, leaving it up to employees to root out traits they desire in an insurance provider. Such companies would be best served with very different RFIs, he says.
Still, standard questions can be a good starting point, Ostuw says. Towers Perrin, for example, participated in developing the National Committee for Quality Assurance's HEDIS measures. The consulting company uses the measures as one of its tools for building RFIs, Ostuw says.
MANAGED CARE 
February
2003
. ©MediMedia USA
---
Our most popular topics on Managedcaremag.com
---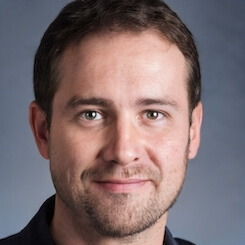 Paul Lendner ist ein praktizierender Experte im Bereich Gesundheit, Medizin und Fitness. Er schreibt bereits seit über 5 Jahren für das Managed Care Mag. Mit seinen Artikeln, die einen einzigartigen Expertenstatus nachweisen, liefert er unseren Lesern nicht nur Mehrwert, sondern auch Hilfestellung bei ihren Problemen.