With today's immense pressure on Medicaid budgets, states can't extend DM programs fast enough.
The grim financial crisis that confronts most state governments may be one of the best things that ever happened to the disease management business.
Caught on the horns of a budgetary dilemma — hooked by soaring medical prices and tumbling tax revenue — state legislatures are scrambling to find ways to rein in runaway Medicaid budgets. For quite a few lawmakers, the sudden change in fortunes has meant a quick switch in strategies, from boosting Medicaid enrollment to paring down the rolls and slicing reimbursements. And a number of states have fastened on DM as an important part of the solution — delighted to push a program that not only guarantees millions in cost savings but promises to improve care as well.
In a budget climate dominated by losers, win-win sounds sweet.
"I think states are facing difficult challenges," says Lydia Faulkner, senior policy analyst at the National Governors Association. Focusing on chronic diseases, she adds, "is one of the few proactive things they can do to reduce costs."
Last summer, the NGA brought together representatives from eight states and one territory, American Samoa. "The purpose of the academy was to bring the states and territories together to work with national experts to design customized DM and disease prevention approaches that would best meet the needs of their state," says Faulkner. She adds that next summer, the NGA hopes to bring eight more states together and take another giant step down the road of DM in Medicaid.
Whether the states can rack up quick returns has yet to be seen, but one clear winner in this trend is the DM industry. The companies with proven results stand to benefit enormously as the next wave of states leaps into Medicaid DM.
But it won't be easy.
Unique population
"On the one hand, it is way harder than it looks," says Al Lewis, head of the Disease Management Purchasing Consortium and a frequent adviser on DM contracting. "You'd be amazed at how many impediments you find. Accessing data from medical records is much harder in Medicaid," a population that has a 3 percent to 4 percent monthly churn. And mental health comorbidities can overwhelm physical comorbidities.
But after analyzing four states' Medicaid programs, Lewis concludes: "If everything goes remotely according to plan, you should be able to save in excess of 3 percent on your entire Medicaid budget, guaranteed by vendors."
Lewis is advising vendors to zero in specifically on the Medicaid population that is also dually eligible for Medicare. That includes a large population of elderly patients in nursing homes, a group that can be easily tracked down and monitored while immediately benefiting from the kind of oversight that DM companies offer.
The NGA has also helped identify some winning formulas. The trend toward a single vendor for all ailments — to better control comorbidities — has won favor. But states were also advised to design something unique for their Medicaid population. Each started by identifying the chronic diseases that most afflicted their residents and taxed the Medicaid system.
"I think states are approaching this in two different ways," says Faulkner. "Some may contract with disease management organizations to work with patients and some states may build their own strategies to intervene with physicians."
Mississippi, which holds the unenviable record of having the worst rates of obesity and deaths from heart disease in the nation, chose the private vendor route. The state bid out separate contracts for diabetes, hypertension, and asthma, and McKesson Health Solutions swept the field, taking all three. The state also took a 5 percent guarantee of cost savings and budgeted a $77 million return over three years.
By the beginning of April, McKesson will start enrolling the first patients, says Rica Lewis-Payton, executive director of the state's Medicaid division.
McKesson is under no illusions about the forces driving Mississippi's decision: "They are absolutely looking for dollar savings," says Sandeep Wadhwa, an MD and vice president for DM services at McKesson Health Solutions. "The Medicaid budget is front and center in a lot of governors' minds and a lot of legislators' minds. It's very compelling to present solutions that reduce costs while improving quality and access."
Lewis-Payton agrees that quality improvement plays an important role. "While we are concerned about costs, we are also very concerned about the health statistics plaguing our state."
Great opportunity
Still, from Wadhwa's perspective, the fiscal meltdown is creating a great opportunity. The company can exploit its Medicaid DM experience in three states, matching small networks of nurses on the ground with the national call centers — and proprietary software systems — that it has set up in California, Colorado, Puerto Rico, Illinois, and Mississippi.
As long as state governments are racing to make ends meet, McKesson sees a big opening into at least a few of the 10 to 14 states that Wadhwa sees wrestling with the DM question now. But some of those states may prefer to take a widely divergent path, like the one being broken by North Carolina.
Zones in N.C.
Another National Governors Association alumnus, North Carolina, is intent on building its own Medicaid DM program. Medicaid officials decided to create zones that will each hold about 50,000 Medicaid patients, blending big and little counties into single units. "We cover about 280,000 people right now," says Jim Bernstein, assistant secretary for health in the state's Department of Health and Human Services. "Within 18 months it will be 650,000."
Each of the regions — dubbed community care networks — will form a board of directors drawn from providers and social services as well as individuals from local schools, faith-based organizations, and not-for-profits.
Each region's clinical care directors meet monthly with state representatives, agreeing which chronic illnesses need to be addressed. And each network gets $2.50 per member per month to develop its DM program.
It's a whole new way of looking at Medicaid, says Bernstein.
"Conceptually, we have a belief that states have run an insurance company," he says. "We pay bills and try to regulate it when the costs get out of hand. For our $7 billion plus, we think we should leverage more than a one-on-one care system. We should get per-patient changes in the health status of that population."
Private DM contractors, says Bernstein, can't deliver that kind of system.
"The companies have no entrées to the providers," he says. "They have to deal with them gingerly. Providers are suspicious: Here's another person from Medicaid to bug them. One contract runs out and another company steps in. It's not fundamentally changing the way medicine is practiced in the community."
With states looking for bottom-line results, the class of 2003 will be looking closely to see who's right.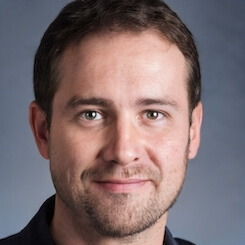 Paul Lendner ist ein praktizierender Experte im Bereich Gesundheit, Medizin und Fitness. Er schreibt bereits seit über 5 Jahren für das Managed Care Mag. Mit seinen Artikeln, die einen einzigartigen Expertenstatus nachweisen, liefert er unseren Lesern nicht nur Mehrwert, sondern auch Hilfestellung bei ihren Problemen.