By drawing on the expertise of pharmacy benefit managers, managed care plans can teach plan sponsors and brokers the value of pharmacy, and in the process, add to their business.
Recent research shows that pharmacy benefit managers are a powerful but often untapped resource for educating insurance brokers, those who facilitate the deals between HMOs and employers, and companies on how prescription drug costs drive overall spending and on the value of strategies to restrain pharmacy.
By drawing on the knowledge of PBMs throughout the sales cycle, health insurers and third-party administrators, working through brokers, can help make business contacts for the insurer and turn those contacts into customers.
Princeton Consultants recently conducted a telephone survey of senior sales staff — or pharmacy directors at plans that involve them in sales — at managed care organizations and third-party administrators across the country. The survey measured general awareness of PBMs among respondents' current and prospective clients; the current level of sales support received from PBMs, and how satisfied respondents are with that support.
Explaining the pharmacy benefit
Survey respondents represent approximately 11.5 million lives, of whom 79 percent have a pharmacy benefit. We obtained information on sales support provided by 14 PBMs, including the four largest — AdvancePCS, MedcoHealth Solutions, Express Scripts, and Caremark. The study identified two groups of decision makers — brokers and plan sponsors — who lack a full understanding of the pharmacy benefit and its connection to overall health insurance costs.
Almost all respondents make use of their PBM occasionally as part of their sales efforts, but that support tends to be reactive and ad hoc. Very few PBMs have proactive sales-support programs designed to help their health plan clients win new business.
Most interviewees reported that, from time to time, they ask their PBM to provide a representative to attend sales presentations for large prospective clients. In all reported cases, PBMs were happy to oblige. In some cases, health plans and TPAs asked PBMs to analyze data related to a specific prospective client. In at least one case, a PBM charged a health plan a substantial fee for performing the analysis. The plan did not win the account and was not able to recoup the fee.
Internal resistance
In some cases, taking advantage of PBMs' expertise will require health plans to overcome internal resistance, particularly in plans that involve pharmacy directors in sales. While all interviewees want PBMs to help identify strategies to control prescription cost, almost none expect or desire their PBM to provide proactive sales support.
A few interviewees actually reported that they did not want any assistance from their PBM. These were primarily cases in which the insurer involves its own pharmacy director in the sales process, using this person to address pharmacy issues. Involving the PBM during the sales cycle "would muddy the waters," said one pharmacy director who participates in sales activities.
We found reactions like this puzzling because in performing the study, we uncovered two points in the sales cycle where significant benefits are possible if managed care organizations and their PBMs work more closely together.
Most benefit directors at small and mid-size employers and many brokers serving these market segments lack a strong understanding of the pharmacy benefit's intricacies. Their knowledge of the benefit's details is limited to the amount of their copayment and whether they have a mail-service option.
Since they do not understand the pharmacy benefit's role in driving health care costs and the strategies PBMs use to control pharmacy costs, they don't appreciate efforts made by their insurer and the insurer's PBM to help control health care costs.
Know your audience
Compounding this problem, several respondents told us, is the fact that when PBMs do speak with brokers and with prospects, they frequently forget that they are interacting with audiences that are largely unfamiliar with the details of pharmacy benefits.
The resulting presentations are heavy on intricacies, but light on basic concepts. As one interviewee put it, "PBMs need to understand the lack of sophistication that some clients and brokers have, and tailor their marketing materials accordingly."
The lack of proactive education on the pharmacy benefit and the history of not communicating effectively on the topic have created a knowledge gap with employers and brokers in the small to mid-size market. Insurers and PBMs have the opportunity to fill this gap — and to realize benefits in doing so if they act before their competition.
Insurers seeking to generate additional leads through brokers and to improve closing rates with potential clients should look to collaborate with contracted PBMs in two areas.
Educational materials
First, insurers should work with PBMs to develop educational materials and presentations for their prospects. These materials should include information on prescription drug cost trends, how those costs drive overall health insurance costs, and examples of successful trend-control strategies implemented by the insurer and PBM. Keep in mind that these materials must be appropriate for what is essentially a lay audience.
Second, educating brokers on pharmacy is essential. Insurers that have already worked with PBMs to educate brokers on pharmacy trend control have seen benefits from the effort. Educational seminars for brokers build good will toward the insurer among brokers and can drive additional business to the insurer. One respondent who is involved in such a program called it a "huge success."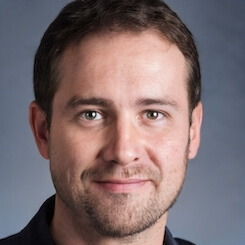 Paul Lendner ist ein praktizierender Experte im Bereich Gesundheit, Medizin und Fitness. Er schreibt bereits seit über 5 Jahren für das Managed Care Mag. Mit seinen Artikeln, die einen einzigartigen Expertenstatus nachweisen, liefert er unseren Lesern nicht nur Mehrwert, sondern auch Hilfestellung bei ihren Problemen.