HMOs, medical associations, and pharmaceutical companies should all expect more scrutiny regarding how they play the political game.
As sweepstakes go, the grand prize didn't have a lot of glitz. There was a trip for four to the nation's capital, with coach air fare, standard hotel accommodations, a four-hour bus tour, and $300 in pocket money. Altogether, it was worth something in the neighborhood of $4,000.
But as it turned out for the legislative opponents of the Blue Cross Blue Shield Association, which was picking up the tab on the promotion, the spin value was priceless.
Working through a company called E-advocates, which set up the Internet promotion, the association was looking to generate some "grassroots" opposition to Missouri Sen. Jim Talent's association health plan bill. To enter the sweepstakes, all you had to do was send a canned fax to your representative outlining the reasons he or she should vote it down.
Tipped off, Talent took to the floor of the Senate and leveled a broadside right at Blue Cross.
"I don't blame anybody who wants a shot at a $4,000 trip and participates in a sweepstakes in order to get it," Talent told his colleagues. "But I sure blame the people who have sponsored that Web site and are distorting the debate on this serious issue before the Senate." It was, he added, all part of Blue Cross' $4.3 million annual lobbying effort aimed primarily at squashing his bill.
Contacted by Managed Care, Talent's office happily passed along a sheaf of press clippings that the senator is using to create a huge public forum to lambaste Blue Cross for opposing a bill that Talent claims would threaten the Blues' popular line of small business insurance.
Soon after, though, an embarrassed Blue Cross washed its hands of the matter. E-advocates pulled the promotion Aug. 1 when Blue Cross told the group to stop marketing it. But that's not to say they were backing off from their stand against association health plans.
"We didn't want it to detract from the pros and cons of the legislation, which we view as flawed," says John Parker, an association spokesman. But with Talent's counterattack pointed at the Internet campaign, nobody was paying much attention to Blue Cross' arguments against association health plans. "That's the biggest problem with the intense focus on this particular tactic," adds Parker.
More than 600 groups, including state medical societies, have lined up against association health plans, he says. The ad campaign was just one focus of the opposition.
And so it goes
Eager to influence lawmakers, health care groups of every stripe have been funneling ever larger sums into the campaign coffers of public representatives (see chart). But being able to show public support for their cause has lobbying groups scurrying to come up with new ways to goad a response from voters. And the PR tactics sometimes scare up as much or more attention as the arguments they try to make.
Far less controversial — at least for individual donors — has been the growing torrent of money flowing into political campaigns. HMOs and health care services companies donated about $16 million in the last two election cycles.
The biggest single recipient in Congress in 2002: Nancy Johnson, a Republican representative from Connecticut who gathered $156,311 in political contributions from HMOs, according to figures gathered by the nonpartisan Center for Responsive Politics. And managed care groups have good reason to be pleased with her record. Johnson, who sits on the health panel of the House Ways and Means Committee, voted against a bill allowing doctors the right to collective bargaining. She's been applauded by the American Association of Health Plans for her work backing boosts in Medicare+Choice payments.
But HMOs aren't the biggest health care players in the Washington money game.
According to the CRP, the pharmaceutical industry ponied up more than $24 million to members of Congress in the 2002 election cycle. And ever since 1994, when drug companies roughly split about $7.5 million between the two political parties, the figures have been growing ever more lopsided in favor of Republicans. By 2002, drug companies were giving about 75 percent of their contributions– a commitment worth more than $20 million — to Republican candidates.
Led by the American Medical Association with $2.7 million, the professional associations forked over more than $42 million in 2002. Republicans, once again, claimed the lion's share.
With politics playing a central role in a host of new health care issues, expect tens of millions more to be funneled to a variety of politicians and PR campaigns. And look for more of the industry's lobbying tactics to come under fire — even if health plans sometimes see it as a bum rap.
When Jeff Mazzella, executive director of the constitutional advocacy group Center for Individual Freedom, heard that WellPoint was spending hundreds of thousands of dollars to lobby in favor of moving several high-profile allergy drugs from prescription to over-the-counter status as a way to cut back on its drug costs, he lampooned the company.
"It's not the money WellPoint is spending that concerns us," says Mazzella. "Corporations should have the First Amendment right to freely and openly participate in the political process. The issue is the company's self-serving attempt to fill its corporate coffers at the expense of the very customers it insures."
Leave lobbying to others
Ken Ferber, WellPoint's vice president for communications, counters that aside from filing a petition backing a switch to OTC status for Claritin and making one appearance to back its position, the company hasn't been lobbying on the effort at all. And don't expect it to blaze a big lobbying trail in the future.
For many health plans, Blue Cross's predicament simply reinforced an existing commitment to keep their campaigns focused on health advocacy and leave the lobbying efforts — and any of the controversy that it may lead to — to the trade associations.
"We prefer that the associations take the lead on that," says Ferber.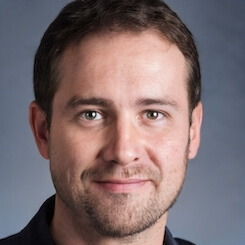 Paul Lendner ist ein praktizierender Experte im Bereich Gesundheit, Medizin und Fitness. Er schreibt bereits seit über 5 Jahren für das Managed Care Mag. Mit seinen Artikeln, die einen einzigartigen Expertenstatus nachweisen, liefert er unseren Lesern nicht nur Mehrwert, sondern auch Hilfestellung bei ihren Problemen.