Back from obscurity, the Patients' Bill of Rights is poised to become an issue in the presidential election — depending on whom you ask.
"It's time for our nation to come together and do what's right for the people. I support a national Patients' Bill of Rights…" said candidate George W. Bush at the St. Louis debate in October 2000. It is now 2003 and Bush still has not found a patients' rights proposal that he feels comfortable supporting — perhaps because the push for a national Patients' Bill of Rights has lost some steam.
Richard Cauchi, manager of the health care program at the National Conference of State Legislatures, suggests that the Patients' Bill of Rights has not been a hot issue for state level politicians simply because 46 states have already enacted some type of patients' rights legislation. Cauchi says, "State elected officials feel they have settled the issue."
That may be true, on the state level. But the coming presidential election could resurrect the debate thanks to the fact that some candidates — namely the president, Sen. John Edwards, and former Vermont Gov. Howard Dean — have given it their attention, if only to disparage the idea.
Rights, rights, rights
As coauthor of the McCain-Edwards-Kennedy Patients' Bill of Rights that the Senate passed in July 2001, Edwards wants to extend a number of rights to privately insured patients, including the right to have medical decisions made by doctors, the right to see a medical specialist, and the right to go to the closest emergency room. In general, both Democrats and Republicans can agree that these terms would improve the health care industry.
The portion of Edwards's bill that has halted compromise in Congress, however, is the right to "hold health plans accountable for harm done." The Senate bill states that when a health insurer does not exercise ordinary care in making a health coverage decision and this lack of care leads to the injury or death of the beneficiary, then economic and noneconomic compensation is warranted. The House's version of this bill is almost identical, with the added stipulation that compensation is warranted only after a medical review of each case.
Legal fees
The president, however, wants an even more stringent review process. According to Bush, under either bill, there will be an increase in litigation that will, in turn, lead to higher legal fees and eventually higher insurance premiums. Bush and other opponents of the Senate's measures are concerned that while patients will have more rights, these rights will come at a high cost and in the end will be detrimental to the state of health care. Bush finds particularly abhorrent the idea that customers might sue managed care companies without first going through a series of third-party appeals, and that employers might become subject to legal action. Both of these provisions are in the Senate bill. This issue has been virtually dead, however, since the November 2002 congressional elections.
"Hot air"
While Bush's backing of patients' rights is conditional, it is possible that the election of a Democrat other than Edwards could spell the end for any such legislation. Howard Dean, a physician as well as a politician, minimizes the importance of the Patients' Bill of Rights as an election day issue. He calls talk of a Patients' Bill of Rights "hot air." Dean says the enactment of a Patients' Bill of Rights would not provide even one more American with health insurance and it certainly would not seem to help the problem of rising insurance premiums.
Dean and some of the other Democratic candidates, like Rep. Richard Gephardt and Sen. Bob Graham, have plans that are focused on the goal of universal health care by expanding existing government programs like SCHIP and COBRA. Both are seen as steps toward universal coverage.
Cauchi, of the National Conference of State Legislatures, notes that a federal Patients' Bill of Rights might still serve a purpose. People who are enrolled in ERISA plans are not subject to state regulation and might benefit from a federal Patients' Bill of Rights.
While such legislation might serve a purpose, there may not be much public demand. According to the American Association of Health Plans, Americans feel that cost is the number one problem with health care, not lack of patients' rights. The AAHP finds that patients' rights are not even in the top three concerns — with prescription drug benefits for the elderly coming in second, and expanding health care coverage rounding out the top three.
Managed care professionals can breathe a little easier with that knowledge. The Congressional Budget Office estimated in 2001 that the Senate's version of a Patients' Bill of Rights could cause insurance premiums to rise as much as 4 percent. When the CBO figures in the effects of increased litigation on insurance companies, that percentage would jump to around 10 percent. This is in addition to the 10 percent to 12 percent increase that is already expected.
Taking a back seat
With the Patients' Bill of Rights debate in Congress languishing for the time being, the election of Edwards or re-election of Bush could bring this issue to the forefront. If Bush is re-elected in 2004, we will see how serious he is about patients' rights. If Edwards wins, compromise will be the name of the game.
For right now, patients' rights will have to take a back seat to other health care issues. Perhaps the current political interest in patients' rights can be summed up by Cauchi, reporting that some state policy leaders have noted that "confusion between lawsuits about individual doctors and those against health plans has stalled bills seeking the right to sue HMO's." Even with interest dwindling, and state protections now in place, the issue will still be lingering come election time.
---
Our most popular topics on Managedcaremag.com
---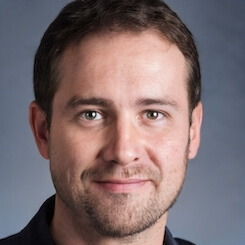 Paul Lendner ist ein praktizierender Experte im Bereich Gesundheit, Medizin und Fitness. Er schreibt bereits seit über 5 Jahren für das Managed Care Mag. Mit seinen Artikeln, die einen einzigartigen Expertenstatus nachweisen, liefert er unseren Lesern nicht nur Mehrwert, sondern auch Hilfestellung bei ihren Problemen.