Cooperation between three health plans has fostered better employer appreciation of early detection and intervention in kidney disease.
An employer-driven health coalition in western New York that has tackled hospital report cards, patient surveys, and asthma education among other projects has moved on to its next target — better identification, prevention, treatment, and education of kidney disease patients.
The Niagara Health Quality Coalition, which is made up of employers, health plans, and health care providers, has taken the first steps in what is meant to become a full-blown, communitywide disease management program.
As part of the project, and with the backing of employers, the area's three health plans recently demanded that the region's laboratories improve the clinical reports they send back to physicians about how well patients' kidneys are functioning.
The insurers also plan to distribute clear, concise standards for how primary care physicians should interpret and act on those results. An education program for patients and a data-collection system to track the results of the project are in the works as well, says Bruce A. Boissonnault, president of the coalition. It's a step-by-step process, he adds, that "can be emulated in other markets."
Early detection
The effort is an attempt to catch kidney disease as early as possible to help patients avoid dialysis and long hospital stays, says Gord Cumming, director of associate services at Rich Products, a privately held frozen foods company in Buffalo. Prior to the project, employers had not considered kidney disease to be a significant problem individually, "but when we began to look at it collectively, we began to understand how big the problem is and how big it will become in the future," he says.
The incidence of kidney disease has doubled in the last 10 years and is likely to at least double again in the next 10 years, especially because of the prevalence of obesity and high blood pressure in the United States, says Bradley Truax, senior associate medical director at Independent Health, an HMO. Care for patients with end-stage renal disease costs about $70,000 per year in the Buffalo area, he says.
Identifying patients early enough to stave off or even eliminate the need for dialysis will greatly reduce those costs as well as patients' quality of life, Truax says.
Existing disease management programs for kidney disease focus almost exclusively on patients who are already on dialysis; that's regrettable, and it makes the Niagara Health Quality Coalition's project worth watching, says David B. Nash, MD, MBA, professor of health policy at Jefferson Medical College in Philadelphia. "Looking at kidney disease before dialysis may have a very positive outcome down the road."
The coalition's attempt to install a communitywide program also puts it in uncharted waters, says Nash. "Community-based disease management programs are pretty new. It's very hard to get anyone to work collaboratively."
Initially, the coalition's project grew out of the group's desire to put together a comprehensive disease management program that could improve the quality of health care in the region. After agreeing to that goal, however, the coalition asked the area's three health plans — Independent Health, Blue Cross and Blue Shield of Western New York, and Univera Healthcare — to come up with a target disease.
The insurers worked from a set of criteria when deciding which disease to take on, Truax says. First, they wanted to pick a condition that had a significant effect on the community, in either human or financial costs.
Kidney disease affects both very heavily, Truax says.
Second, the health plans wanted to identify a condition for which very little disease management was taking place.
And third, the project could not be something that would potentially give one health plan a competitive advantage over the others. "No one plan could go out and advertise, 'We have the best management for chronic kidney disease,' because it would get all of the chronic kidney disease patients — who are very high cost — and go out of business."
All of the insurers will benefit if patients are given better care for kidney problems over the long term, Truax says. People in the region remain with health plans only two years on average, according to the coalition.
In western New York, primary care physicians will play a major role in identifying kidney disease patients early. Approximately 20,000 of the 1 million people in the area are likely to have kidney disease, yet only about 20 nephrologists practice in the area, Truax says.
Glomerular filtration
One of the key tools that physicians need to identify patients in the earliest stages of kidney disease is glomerular filtration rate, or GFR. Laboratories calculate GFR by starting with the serum creatinine level — which has been the standard way to measure kidney function for years — and factoring in age, gender, and race.
The GFR is more accurate than the basic serum creatinine value, yet less than 10 percent of labs across the country calculate the GFR for physicians, according to the American Society of Nephrology.
Letters to labs
In Buffalo, health plans sent letters to all of the labs in the region stating that they needed to supply the GFR on lab reports, as well as letters to physicians instructing them how to order the lab tests correctly, says Mary Lee Campbell-Wisley, regional president of Univera, a Buffalo insurer. "We sent out letters signed by all three of us," she explains.
Getting laboratories to put GFRs on reports is "a great idea," says Nash. "But it will also require simultaneous physician education as to what this really means."
The coalition's efforts to educate physicians are under way, and at least one group practice's computer system already automatically generates a referral to a surgeon if a patient's GFR is in a specific range, Boissonnault says.
But there's a lot of work ahead. Nephrologists and the health plans have put together letters to primary care physicians and standards-of-care guidelines that will be distributed early next year. The coalition is also developing a class with the National Kidney Foundation for patients who are at risk for dialysis.
Insurers are taking other steps to move the project into its next phase. They are evaluating national disease management vendors that could help manage kidney disease patients once they are identified from lab reports — at least until local nephrologists can develop a care-management system of their own, Truax says.
Truax puts it this way: "Insurers need to rethink how we handle reimbursement for chronic kidney disease or, for that matter, any chronic disease. The current model of payment only for face-to-face visits does not help promote getting the right things done, which often don't require a face-to-face visit. We need to develop reimbursement models that reward our providers for getting all of those key things done regardless of whether a face-to-face visit was needed."
While insurers are shouldering much of the work — and the cost — of the kidney disease project, employers are funding its continued administration through their financial support of the coalition. "Ultimately, improved outcomes will reduce costs for the health plans," says Cumming of Rich Products. "They will see savings from moving forward with this model."
But employers benefit from the coalition's collaborative efforts at improving health care quality in the region, too, of course, say Cumming and Jack Keebler, human resources director at Moog, a manufacturer of precision control systems for aerospace and industrial applications.
"The Niagara Health Quality Coalition, as an independent entity, has the opportunity to push forward initiatives like this without there being a particular vested interest driving the project," Keebler says.
Avoiding vested interests
Removing the taint of a "vested interest" helps health plans accomplish tasks such as getting the GFRs on lab results, Boissonnault adds. "Knowing that this was a community initiative that involved every blue-chip employer in this region, every major hospital system and a wide array of specialist and primary care physician leaders added to the weight this work was given in the practice community as well as among the laboratory leaders who had to change all of their reports.
"Sometimes health plans are reluctant to get out in front alone on public policy issues because people question their motives," Boissonnault adds.
There's a huge advantage to doing projects like this one on a communitywide basis, says Independent Health's Truax. "The provider community likes that. Things that come out collectively and collaboratively are much better accepted than if an HMO issues guidelines on its own. When the whole community has had input into the development of a process, providers develop their own buy-in. The collaborative approach is very effective."
As the coalition gets its kidney project off the ground, employers and insurers are anticipating the first wave of outcomes results from other collaborative projects on diseases such as diabetes and asthma that have been taking place this year. Early indicators suggest the coalition's efforts at asthma education, for example, have reduced emergency room visits, Truax says.
To keep the support of employers, Boissonnault also will have to collect data that show the kidney disease program is a success, he says. The coalition hopes to see survival rates for patients in their first year of dialysis go up, days of hospitalization in that first year go down, and — most important — the number of people who go onto dialysis falls below the national average. For their money, he says, employers want results.
---
Our most popular topics on Managedcaremag.com
---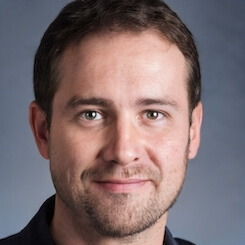 Paul Lendner ist ein praktizierender Experte im Bereich Gesundheit, Medizin und Fitness. Er schreibt bereits seit über 5 Jahren für das Managed Care Mag. Mit seinen Artikeln, die einen einzigartigen Expertenstatus nachweisen, liefert er unseren Lesern nicht nur Mehrwert, sondern auch Hilfestellung bei ihren Problemen.