Insurers have not focused much on chronic pain. They should. It presents a humanitarian and business opportunity.
Chronic pain is the black hole of medicine, wrenching energy from healing and drawing patients and physicians into a vortex of recrimination and paralyzing self-doubt. Ignorance, prejudice, grievance, fear, failure — troubles swirl around the chronic pain patient.
So most patients go undertreated for pain. They certainly aren't helped by their health plans. Most plans don't even identify their chronic pain patients, at least not until the dollars reach a critical mass, and then plans have little idea what to do.
"Managed care organizations have not focused on chronic pain, not the way they have on other high cost, easily identifiable chronic diseases," says Stephen Lande, PhD, former chairman of the managed care committee of the American Pain Society (APS). "They should make a commitment to understanding the medical and financial impact of chronic pain and its treatment on their members."
Behind the times
A survey of 118 health plan medical directors was conducted recently by researchers associated with Thomas Jefferson University in Philadelphia to determine the extent to which managed care organizations are managing chronic pain. The results were not heartening, and may, in fact, be worse than reported, according to some experts.
Fewer than half (42 percent) of the medical directors were willing to even hazard a guess as to how many of their patients suffered from chronic pain. Of those who said they did know or were willing to speculate, the majority said they believed fewer than 15 percent suffered from chronic pain. Most (40 percent) believed it was less than 5 percent.
Not surprising, then, only a third of the surveyed MCOs had some kind of formalized mechanism for identifying members with chronic pain and only 18 percent systematically used clinical practice guidelines for pain management. For the most part, health plans view pain management as pain medication management. (See "Plans Manage Pain Primarily Through Formularies," on page 22.)
Barrier to treatment
Further, in a 2000 study of pain treatment and third-party reimbursement in Connecticut, researchers identified inadequate insurance coverage as a barrier to adequate pain treatment, a perception shared by physicians and patients who participated in the study.
"Our interviews with representatives of Connecticut health care institutions, including nursing homes, hospice, home health, and pain centers, indicate that many institutions find reimbursement difficulties to be an obstacle to adequate pain management within their respective settings," says Diane Hoffmann, director of the University of Maryland Law School's Law and Health Program.
About half of the Connecticut physicians surveyed thought MCOs create obstacles when physicians try to refer patients for treatment of moderate or severe pain, and many physicians said they have been denied payment of, or approval for, pain management interventions, the study shows.
"These physicians identified MCOs as the third-party payer most likely to deny approval or reimbursement for pain treatments," Hoffmann says. The most common reasons given for denying approvals or payment were that the treatment was not covered by the patient's policy, the patient had exhausted his or her benefits, the treatment was unnecessary, or the treatment was not as efficient as other treatment methods, she says.
Untreated or undertreated chronic pain costs health plans and their purchasers a lot of money. It afflicts 40 million or more Americans, with a price tag of nearly $100 billion a year in direct medical costs and indirect costs, such as lost productivity and workers' compensation, according to the APS. Most primary care physicians are not adequately treating pain, primarily because they are not trained to do so and because they are afraid of litigation and regulatory restrictions.
"Fear is a big problem for physicians, fear of having licenses revoked, being pulled into something they can't handle," says Richard Payne, MD, chief of the pain and palliative care service in the department of neurology at the Memorial Sloan-Kettering Cancer Center in New York and an expert on pain management in palliative care. (See "Physicians Have Cause To Be Afraid," on page 24.)
"The problem for health plans seems to be lack of awareness of how bad the problem is of untreated pain," says Payne. "Physicians are not well trained; they need to be educated about how to treat pain, what remedies are available. That can be a role for health plans."
Managing pain and preventing chronically ill and dying persons from suffering needlessly is cost-effective, though relatively few health system medical directors appear to think so, says Sharon E. Melberg, assistant director of general nursing services at the University of California Davis Medical Center. She has studied and written about pain management in hospital settings.
For example, persons suffering unremitting pain commonly move about less, eat less, and breathe more shallowly than pain-free people, all of which contribute to the development of pneumonia. The cost of narcotics and provider supervision of their use is far less than that of an extended hospital stay, yet provisions for the routine dispensing of pain medication generally are not in place in health plans. "Untreated pain leads to increased lengths of stay, as well as an increased need for staff time," says Melberg. "The cheapest thing you can do is manage pain."
Managed care plans should treat chronic pain as a chronic disease, because that's what it is, say Lande and others. That means applying disease management principles.
"It used to be thought that everyone felt pain the same way," explains Bill McCarberg, MD, physician director of the Chronic Pain Management Program at Kaiser Permanente in San Diego, one of the first multidisciplinary pain clinics. "That it was purely a chemical electro-physiologic perception within the brain. But there is an emotional aspect to pain as well, and they cannot be separated."
Questions abound
If treatment of chronic pain followed disease management protocols — treating the patient in an integrated, progressive fashion rather than symptomatically — it would reduce overall health care costs and reduce suffering, say experts. So why isn't it happening? Why aren't doctors treating chronic pain aggressively? Why aren't the health plans that pay the bills helping them, and how does a good program work?
The first problem faced by plans is identifying patients. That's hard because no definitive biological markers of chronic pain exist, and the most accurate evidence of pain comes from patients' descriptions. The lack of objective measurement instills suspicion in providers, and MCOs need referrals from physicians to make their pain programs work.
"The root cause of difficulty of appropriately managing chronic pain stems from the complexity of the disease itself," says Lande, who is also executive vice president of Interactive Forums, a health care consulting company. "The underlying pathophysiology is difficult to measure objectively. For example, a patient with severe low back pain may or may not have disk herniation, and there may or may not be any clear-cut radiographic findings. Physical, psychological, legal, social, economic, all these factors are implicated in the treatment of chronic pain."
A second problem is that physicians are afraid of being prosecuted if they treat chronic pain aggressively with opioids, which are controlled by the Drug Enforcement Administration. Therefore, providing accurate information on the proper use of pain medications is an important part of any managed care pain program. Misinformation about opioids flies in the face of recent research that's shows opioids can be a highly cost-effective means of controlling pain, with a minimal risk of addiction in the large majority of chronic pain sufferers.
"They have reason to be afraid," says Mary Baluss, a lawyer and director of the Pain Law Initiative. "State boards like to make examples of physicians, and prove to prosecutors they are able to control the problem."
She says a lot of physicians don't know what they are allowed to do in treating pain. Plans could enhance the quality of care by creating hot lines that inform doctors about appropriate treatments and dosages. "That would be a cost-effective way to make sure people were receiving the help they need from their own doctors and staying out of emergency rooms for their pain," she says. "It would make physicians feel supported, because they are scared to go it alone."
A third problem is that treatment can be expensive — many medical directors believe treatment is too expensive to be cost-effective. A multidisciplinary pain program that lasts from two to ten weeks can cost more than $15,000, according to McCarberg. Compared with the expense of other chronic conditions, the annual costs associated with chronic pain exceed even those related to heart disease, hypertension, and respiratory disease, he says.
But untreated chronic pain is more expensive, say McCarberg and others, because it leads to a significantly increased level of utilization. Those with chronic pain are five times as likely to utilize health care services, and 58 percent of them experience symptoms of depression or anxiety, comorbidities that increase the utilization of health care resources.
"Average" sufferer
The average patient with chronic pain has had symptoms for seven years, has undergone three major medical procedures, and has generated medical bills between $50,000 and $100,000, McCarberg and others have found.
Managed chronic pain would not eliminate all those costs, of course, but an effective pain management program is, by definition, cost-effective, says Marilee Donovan, PhD, manager of the Kaiser Permanente Northwest Regional Pain Management Clinic. "We totally integrate our program with primary care physicians," she says. The program has three components:
An education program directed at physicians that provides the information needed to identify patients suffering from chronic pain, and provides a mechanism to report those patients to the health plan.
Pain management groups for patients, offered throughout the region. Patients attend for seven weeks, two hours a week. They are taught self-management techniques, including cognitive therapy and biofeedback, and are given information on the appropriate use of medications and treatment alternatives.
A consultation with a pain specialist, with a detailed report to the PCP.
The program has been very effective in physician education, says Donovan. When she started the program in 1996, all her patients said that they had been referred to the program "because their doctor told them the pain was in their head; their doctor just didn't believe them. Today, we hardly ever hear that."
Programs like Donovan's are successful because they begin with patient identification. "That must be the first step for MCOs to address this issue in any kind of serious way," says Russell Portenoy, MD, chairman of the department of pain medicine and palliative care at Beth Israel Medical Center in New York.
Lande agrees. He sees managed care implementation of pain management as a five-step process:
A commitment of resources to the problem of chronic pain as a disease management problem.
Identification of chronic pain patients, who are often high-end users of resources.
Development of proper assessment mechanisms.
The availability of a multidisciplinary treatment team, including an anesthesiologist specializing in pain medicine, a behavioral medicine specialist, such as a psychiatrist or psychologist, a physical therapist, a rehabilitation medicine specialist, and a case manager.
The development of protocols that integrate behavioral, medical, and pharmaceutical care.
A recent analysis demonstrated that the Kaiser NW program saves the plan about $1,000 per patient. "Managing pain effectively reduces utilization," says Donovan. "It's that simple."
Martin Sipkoff, of Gettysburg, Pa., specializes in health care reporting.
Plans Manage Pain Primarily Through Formularies
A recent survey of 118 medical directors finds that, for most health plans, managing pain means managing pain medication. "Management of pain medications was much more prevalent than formal methods for identifying members with pain or the use of pain-management clinical guidelines," says Chureen Carter, PharmD, a Thomas Jefferson University/Janssen Pharmaceutica Outcomes Research Fellow, currently at Janssen Pharmaceutica.
Carter was the lead author of the article "Chronic Pain Management in Managed Care Organizations: A National Survey of Medical Directors," which describes the results of the survey and which was published in the March 2003 issue of Pharmacy and Therapeutics Journal.
Of the MCOs that did not have a pain management program, 78 percent considered pain in patients to be a low priority; however, 59 percent of all respondents expressed concern about the effect of pain medications on the pharmacy budget. The findings suggest that additional effort must go into understanding the effect of pain on medical utilization, productivity, and quality of life, in addition to developing programs that increase MCOs' attention to pain management as a care delivery priority.
Physicians Have Cause To Be Afraid
The single most depressing thing that happened to Richard Garcia-Munoz, MD, an anesthesiologist outside Philadelphia , was when his patient apologized for getting him in trouble. "It was heartbreaking," says Garcia-Munoz, who may lose his license for prescribing methadone to a 30-year-old who suffers from migraine and back pain. "He didn't do anything wrong. He'd suffered for a long time, since he was an adolescent; often he couldn't leave his room. The methadone was effective. It was the only thing that appeared to be."
Here are the charges Garcia-Munoz faced (and those he still faces) with rebuttals by his lawyer, Mary Baluss:
* Prescribing for the headaches without making sure he understood the cause.
"The state continues to press this charge even though expert testimony has demonstrated that the patient had every [appropriate] test and was sent for pain management as a last resort and treated in exemplary fashion by Dr. Garcia-Munoz."
* Prescribing for back pain without understanding the cause.
"The state dropped this charge after the hearing when even its [own] expert couldn't support it."
* Simultaneously prescribing medications for depression/anxiety and pain.
"The state sticks with this charge even though the Pennsylvania Board of Medicine's own newsletter has urged doctors who treat chronic pain to simultaneously look for and treat depression/anxiety."
* Illegally writing several prescriptions on the same day to be filled serially.
"On being presented with a letter from the DEA that states unequivocally that there is nothing wrong with the practice, the state dropped the charge after the hearing began."
Garcia-Munoz's case is not unusual, says Baluss, who is also the director of the Pain Law Initiative in Washington, D.C. No one knows how many physicians are being investigated by state regulatory commissions or state or federal prosecutors for alleged inappropriate or illegal prescribing of DEA Schedule 2 narcotics, but it is at least a hundred nationwide at any given time. The publicity surrounding their cases is a deterrent in itself — something boards and prosecutors are aware of, says Baluss.
"Physicians are more worried about losing their licenses than anything, because they hear of these cases, and because state regulatory action happens so much more often than criminal prosecution," she says. "Physicians feel it is too dangerous for them to prescribe opioids for chronic pain patients, especially in certain states, because those states just give lip service to board policies on the treatment of pain."
The pain management policies state boards have been adopting are increasingly progressive, says David Joranson, director of the Pain and Policies Group of the University of Wisconsin Comprehensive Cancer Center in Madison. His group publishes an annual review of state pain policies titled "Achieving Balance in State Pain Policy," as well as a progress card based on that report. His results are encouraging, he says.
"There are many safe and effective drug and non-drug ways to manage pain, which vary according to the individual needs of the patient," states the report. "However, there is a general medical and regulatory consensus that opioid analgesics are necessary to maintain public health; they often are the mainstay of treatment, particularly if pain is severe."
Drawing on a publication of the Federation of State Medical Boards several years ago titled "Model Guidelines for the Use of Controlled Substances for the Treatment of Pain," the pain and policy group evaluates state medical board policies based on 17 criteria:
Positive provisions, identifying policy language with the potential to enhance pain management:
1. Controlled substances are recognized as necessary for the public health.
2. Pain management is recognized as part of general medical practice.
3. Medical use of opioids is recognized as legitimate professional practice.
4. Pain management is encouraged.
5. Practitioners' concerns about regulatory scrutiny are addressed.
6. Prescription amount alone is recognized as insufficient to determine the legitimacy of prescribing.
7. Physical dependence or analgesic tolerance are not confused with "addiction."
8. Other provisions that may enhance pain management.
Negative provisions, identifying policy language with the potential to impede pain management:
9. Opioids are considered a treatment of last resort.
10. Medical use of opioids is implied to be outside legitimate professional practice.
11. The belief that opioids hasten death is perpetuated.
12. Physical dependence or analgesic tolerance are confused with "addiction."
13. Medical decisions are restricted, based on patient characteristics, mandated third-party consultation, or restrictions regarding quantity prescribed or dispensed.
14. Length of prescription validity is restricted.
15. Practitioners are subject to additional prescription requirements.
16. Other provisions that may impede pain management.
17. Provisions that are ambiguous.
Fourteen states have shown improvement in their scores over the last year. "We are very pleased with the progress so far," says Joranson, "but we realize more needs to be made."
Indeed so, says Baluss. "Adopting policy is one thing," she says. "But too many boards create policies and then persecute the doctors who implement them."
Joranson doesn't believe in overstating the problem. "There are still those in medicine and pharmacy as well as in regulation and law enforcement who don't get it — they don't know the law or understand pain management," he says. "When mistakes occur, as they are bound to, they should be addressed in a low-key educational and corrective manner as far as possible, without criticizing all regulators or scaring all doctors. Physicians who take good care of their patients and observe federal and state requirements, including the Federation of State Medical Boards guidelines, should have nothing to fear. Indeed, exaggerated fears are one of the worst barriers to taking care of a patient's pain."
Garcia-Munoz, who has voluntarily stopped practicing pain medicine, believes he is being investigated to help deter the diversion of Schedule 2 drugs by patients who shop for doctors or lie about their condition, not because he is a bad doctor. "I helped my patient, who badly needed help," he says. "I can't believe there is such a big price to pay." A decision by the state medical board on his license status is expected by the end of the year.
Pain: The Fifth Vital Sign
In accreditation standards issued three years ago, the Joint Commission on Accreditation of Healthcare Organizations called pain the fifth vital sign that providers should monitor in the care of patients, along with temperature, pulse, respiration, and blood pressure.
But assessment of pain is difficult because it can't be measured objectively. "Assessment seems simple, just asking how much it hurts," says Daniel Carr, MD, professor of pain research at the New England Medical Center in Boston. "But it's not simple because there is no direct relationship between physical pathology and the intensity of pain. It is a subjective phenomenon with a number of dimensions, including intensity, quality, duration, and impact on functionality. There are marked differences in severity, quality, and impact of pain reported by patients appearing to suffer from the same phenomenon."
The subjectivity of the pain experience can confuse providers as to what is the most valuable instrument to use in an assessment, says Carr. "A rich array of instruments is available," he says, "but many excellent instruments address only one or two dimensions. Others evaluate multiple dimensions yet combine them without differentiating them."
Carr and his colleagues have developed the Treatment Outcomes in Pain Survey (TOPS), which at 120 items (with a 61-item follow-up), provides detailed information on the effect of a multidisciplinary regimen and levels of functioning. But the most commonly used tools are simple questionnaires that provide a snapshot of the pain experience, such as the Brief Pain Inventory (BPI), which is concise and easy to administer, but some say that it's limited in its ability to measure functionality levels and that it can't measure the outcomes of a multidisciplinary treatment regimen.
Other tools, such as the Oswestry Disability Questionnaire or the Multidimensional Pain Inventory (MPI) for mental health, only assess pain treatment outcome for specific conditions.
Other basic pain assessment instruments include:
Faces Rating Scale. A visually administered scale showing facial expressions suggesting various pain intensities. Faces scales are used primarily with young children but may also be used by adults who have difficulty using the numbers on the visual analog scale.
Numerical Rating Scale. A verbally or visually administered 0-to-10 (or 0-to-5) scale with words and numbers along a vertical or horizontal line. The patient is asked to rate pain from 0 to 10, with 0 equaling "no pain" and 10 equaling "the worst possible pain."
Simple Descriptor Scale. A list of adjectives describing different levels of pain intensity. A simple and clinically useful example is no pain, mild pain, moderate, and severe pain.
Visual Analog Scale (VAS). A horizontal 10 cm line with word anchors at the extremes such as "no pain" and "pain as bad as it could be." The patient is asked to make a mark along the line to represent pain intensity. A number is obtained by measuring in millimeters up to the point the patient has indicated.
Graphic Rating Scale. This instrument builds on the VAS by adding to the measurement line either words or numbers between the extremes of the scale.
More like this
Innovations in Pain Management: New Therapeutic Options and Tools for Disease Management
When Ethics Leans on Jargon Patients Often Denied Choices
---
Our most popular topics on Managedcaremag.com
---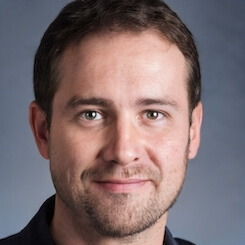 Paul Lendner ist ein praktizierender Experte im Bereich Gesundheit, Medizin und Fitness. Er schreibt bereits seit über 5 Jahren für das Managed Care Mag. Mit seinen Artikeln, die einen einzigartigen Expertenstatus nachweisen, liefert er unseren Lesern nicht nur Mehrwert, sondern auch Hilfestellung bei ihren Problemen.