Health plans often have to gauge the value of genetic and genomic tests and are forced to make decisions with imperfect information
Personalized medicine is caught in gridlock. Just as having too many cars in Manhattan creates rush-hour headaches, having too much information about genetic variants is overwhelming the process of identifying variants that are significant and useful in clinical practice.
The gridlock is the result of two closely related problems. First, more efficient and powerful genetic tests include multiple genes. With these tests, next-generation sequencing is finding new associations between variants and diseases. Second, and perhaps more important, the infrastructure for personalized medicine is ill-equipped to handle the information that is coming from these powerful tests. There are no proven mechanisms in use to convert new information into knowledge that can be used in clinical practice. In fact, there is a long list of deficiencies in the standards, procedures, and resources that make up the personal medicine infrastructure.
Then, there's the issue of perspective. To some extent, the excessive claims of finding new pathogenic variants may be rooted in irrational exuberance over the role that genetic testing will play in the health care system.
A place in the toolbox
"I have seen a lot of medical technologies come onto the scene — MRI and CT scanning, robotic surgery, and biologic drugs," says David Finley, MD, a Cigna national medical director. "Often, the initial reaction is, "This will change everything,' but as technologies unfold they find their place in the toolbox. To a certain extent, that will probably be true for genetic testing. There will be a period of intense interest and increased utilization of genetic testing and looking at the data showing where genetic information changes outcomes. Eventually, its usefulness will be established in certain areas and it will be shown to have limited benefit in other areas."
"The ability of DNA sequencing to look at multiple genes has outpaced the ability of physicians and health plans to tell from studies just what clinical use the testing has," says David Finley, MD, a Cigna national medical director.
We're not there yet. As a starting point, there is no central database for cataloging variants that can be shared by researchers trying to verify information about the significance of a variant. Commercial genetic labs often have their own proprietary databases; groups of academic and research labs have banded together to form their own separate biobanks; and the federal government has only recently issued grants to develop a well run centralized repository.
Another problem is that the quality of information on genes and variants in the existing databases varies widely, with more recent reports generally containing better information than early test results. The inconsistency in information is compounded by the fact that there are no standards for reporting test results and there is no universal classification system for labeling variants as pathogenic, probably pathogenic, benign, and so on.
Problems in the classification of variants are fueled by venture capital-funded commercial labs and starry eyed researchers trying to make a name for themselves by claiming to identify new pathogenic variants that miraculously explain the root cause of illnesses. For example, the Institute of Medicine report "Assessing Genomic Sequencing Information for Health Care Decision Making: Workshop Summary" describes a situation in a federally funded project where a rigorous review of pathogenic variants subsequently excluded 97% of them, reclassifying them as benign or inconclusively pathogenic.
Complicated picture
The problems with the genetic infrastructure are becoming more complex as testing moves from genetics (testing individual genes) to genomics (testing of gene panels, exomes, or an individual's entire genome). Next-generation sequencing and other powerful assay technologies have stepped up the pace for identifying new genes and new variants that are associated with illnesses.
The Cystic Fibrosis Foundation says 1,800 variants have been identified in the CFTR gene, but the screening guideline from the American College of Medical Genetics and Genomics lists only 23 that have been adequately evaluated. Very few of the 1,800 will prove to be significant, but the noise created by the worthless variants is overwhelming the process for identifying the variants that cause illnesses, variants that signal the risk of an inherited disease, or variants that will aid in the selection of pharmacotherapy.
"The challenging thing in genomics is that stakeholders cannot agree on the level of evidence necessary to determine if a variant is clinically significant," says David Veenstra, PharmD, PhD, a researcher at the University of Washington who was cochairman of the workshop that produced the IOM report. "The key challenge over the next five years is to develop the framework for gathering and evaluating evidence about genetic variants for clinical decision making."
What makes a variant clinically significant is a subject of much debate, says researcher David Veenstra, PharmD, PhD.
He adds: "Then it will take another five years to generate that evidence."
Despite the lack of a solid foundation for determining the clinical significance of genetic variants, personalized medicine is marching on. In September and October, the National Comprehensive Cancer Network (NCCN) released two new guidelines on genetic risk assessment in colorectal cancer and breast/ovarian cancer.
The guideline for colorectal cancer includes elaborate multigene testing strategies for Lynch syndrome and polyposis syndromes. The breast/ovarian cancer guideline "Genetic/Familiar High-Risk Assessment: Breast and Ovarian" covers testing for BRCA1/2, PTEN, and TP53 genes, which are well documented in breast cancer. It also provides detailed information on multigene testing for additional genes that have been linked to breast cancer.
The breast/ovarian cancer guideline explains how genetic testing is changing. "The introduction of multigene testing for hereditary forms of cancer has rapidly altered the clinical approach to testing at-risk patients and their families. Based on next-generation sequencing technology, these tests simultaneously analyze a set of genes that are associated with a specific family cancer phenotype or multiple phenotypes."
Medicare's draft coverage
In a separate development, Medicare has issued a draft coverage decision for a multigene test named Polaris that predicts progression in prostate cancer. The test is from Myriad, the company that gained fame for its efforts to patent the BRCA1 and BRCA2 breast cancer genes.
Polaris is a 46-gene RNA expression test that measures tumor growth characteristics for stratifying the risk of disease progression in prostate cancer. The company says it has been proven in 11 clinical trials with more than 6,000 patients to predict prostate cancer progression. Medicare's draft designation status reflects a mandatory 45-day comment period before permanent coverage is awarded.
Polaris and another multigene test, the Oncotype DX GPS, are discussed in the NCCN's latest prostate cancer guideline. The NCCN says that these gene panel tests, which target genetic markers for disease progression, may play a role in risk stratification for disease progression in men with localized prostate cancer.
The NCCN's new guideline for multigene testing and Medicare's approval of the Polaris gene panel test further emphasize the need to develop an infrastructure for genetic testing. "The ability of DNA sequencing to look at multiple genes has outpaced the ability of physicians and health plans to tell from studies just what clinical use the testing has and whether it improves health outcomes," says Cigna's Finley.
The lack of standards and evidence for genetic variants is a challenge for health plans that have been backed into a corner and forced to decide which variants and related tests warrant coverage. In many cases, health plans serve as arbiter of the value of genetic and genomic tests and are forced to make decisions with imperfect information.
In some diseases, coverage is increasing for variants that are documented in published studies or included in guidelines. However, almost all health plans consider next-generation sequencing of gene panels, exomes, and genomes to be investigational.
Clinical utility is the standard that health plans rely on for their coverage of genetic tests. A product or service has clinical utility when there is evidence that it improves patient management or outcomes.
"We have a process for evaluating all new technology whether it's a new device, a surgical procedure, or a diagnostic test," says Finley.
He continues: "The key is that the service requested has been proven to produce a beneficial health outcome for the member. A beneficial health outcome is something that improves longevity or quality of life. It is not something that will shrink tumor size on an MRI."
Genetic counselors
Developing a solid foundation for personalized medicine will take years but an important interim solution is emerging. The NCCN guidelines repeatedly refer to the role that genetic counselors can play in determining the best use of genetic testing and the best application of genetic test results. Cigna has taken a similar step in increasing the role of genetic counselors.
"In terms of providing appropriate access to genetic testing, my hope is that clinical genetics will grow as a specialty with a larger role for medical geneticists and genetic counselors, and I hope that the specialty will be more fully recognized," says Finley.
Building a genetics infrastructure
Since 2005, the National Institutes of Health has funded multiple projects to develop the standards, procedures, and resources necessary to fully define actionable genetic variants and to create a database on emerging and well-established variants.
The Clinical Sequencing Exploratory Research (CSER) grant program funds 18 projects that are developing methods and standards for integrating sequencing into patient care including the ethical, legal, informed consent, and psychosocial issues related to future long-term impact of genomic factors. The projects focus on cancer, return of results to children, and standards related to specific illnesses, including cardiomyopathy and developmental disorders.
Two other NIH-funded projects are ClinVar, which serves as a public database of variants, and ClinGen, which is developing standards for the information contained in reports on genetic variants. Together, these projects offer the potential to serve as a go-to source of high-quality information on genetic variants.
In addition to these efforts, many private organizations such as the American College of Medical Genetics and Genomics, the Association of Molecular Pathologists, and a consortia of genetics programs at colleges and universities are working to develop a solid foundation for personalized medicine.
What's missing in the infrastructure
Powerful genetic testing technologies like next generation sequencing are overloading the ability of geneticists to determine which genes and mutations play a role in causing illnesses.
The key to keeping up with the advances in genetic testing is a stronger infrastructure for evaluating the clinical significance of genetic variants. That infrastructure includes:
A central database for storing information about variants
Standards for data about variants
A system for classifying variants as pathogenic or benign
Standards for the interpretation and reporting of test results
Meetings
| | | |
| --- | --- | --- |
| HealthIMPACT Southeast | Tampa, FL | January 23, 2015 |
| Medical Devices Summit | Boston, MA | February 19–20, 2015 |
| 3rd Annual Summit to Improve Adherence and Enhance Patient Engagement | Philadelphia, PA | March 9–10, 2015 |
| Value-Added Solutions for Enhanced Customer Experience | Philadelphia, PA | March 9, 2015 |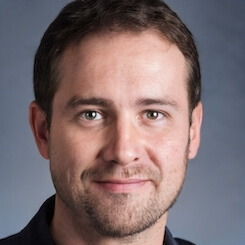 Paul Lendner ist ein praktizierender Experte im Bereich Gesundheit, Medizin und Fitness. Er schreibt bereits seit über 5 Jahren für das Managed Care Mag. Mit seinen Artikeln, die einen einzigartigen Expertenstatus nachweisen, liefert er unseren Lesern nicht nur Mehrwert, sondern auch Hilfestellung bei ihren Problemen.