Integration of predictive modeling and genomic tools means improved technology, enhanced databases, and appropriate legal guidance.
The integration of predictive modeling and genomic research is inevitable, emerging as a marriage that can improve the quality of care and help control costs through prevention and intervention. It is, however, a union that requires a significant investment of resources and a willingness to protect individuals from potential discrimination and an invasion of privacy.
Defining predictive modeling and genomics
Predictive modeling: The use of analytic and statistical techniques applied to member-specific clinical indicators to identify members who are most likely to incur high health costs and concomitant deterioration in health. Models used for underwriting and models used to effect medical management may differ. (Source: Sam Nussbaum, MD, WellPoint.)
Genomics: A branch of biotechnology and genetics concerned with the genetic mapping and DNA sequencing of sets of genes or the complete genomes of selected organisms using high-speed methods, with organizing the results in databases, and with applications of the data (as in medicine or biology). (Source: Merriam-Webster.)
"A significant way genomic research will change health care is by providing knowledge of individual predispositions using micro-array and other technologies," says Alan Guttmacher, MD, deputy director of the National Human Genome Research Institute at the National Institutes of Health. "By using computer-driven models we will be able to come up with various tools to generate predictive data, based on genes and proteins that play a role in different kinds of disorders."
Researchers and scientists say the emerging genetic era of predictive modeling will increase our ability to detect flaws in individual health profiles and to create opportunities to expand medical knowledge. "We are just at the dawn of the era of being able to tell what their individual genetic predispositions are, whether it be to disease or to response to drugs and other kinds of interventions," Guttmacher says. "This is getting easier and more precise, cheaper and cheaper to do as we are able to bring the cost of this technology down. In the next decade or so, sequencing anyone's entire genome will probably cost less than a thousand dollars. When you start being able to do it for that kind of cost, then you can see it influencing health care decisions."
Guttmacher and others say that predictive information available from genomic testing will have an effect on family planning, long-term care and estate planning, psycho-social development, preventive health behavioral interventions, and most definitely health insurance and benefit design.
The truth is that health plans are already using advanced technology and individualized data for predictive modeling and to improve care for chronically ill patients. "Sensitivity, specificity, and positive predictive modeling are essential for medical management," says Sam Nussbaum, MD, executive vice president and chief medical officer of WellPoint.
Administrative, claims, pharmacy, laboratory, and health risk assessment data are already being aggregated by plans into clinically relevant groups to produce analytics, risk adjusters, and evidence-based guidelines. The data also are used to create prospective risk assessments for individuals and populations, to identify and target outreach to high risk members, to identify and to close gaps in individualized care delivery, and to direct people to the most appropriate provider.
Recent technological and infrastructure improvements by health plans have led to detection of biological products and analytes that provide diagnostic and predictive information; medical modeling of interactions between multiple disease processes, such as cancer and depression; organization of clinical care using scientific evidence and expert opinion; identification of gaps in care for individuals and populations; provision of decision support for patient self-management; and facilitation of social support services for individuals and populations.
In fact, the use of genetic information to improve health care is not new, says Reed Tuckson, MD, senior vice president for consumer health and medical care advancement at UnitedHealth Group. He is also chairman of the Secretary of Health and Human Services's Advisory Committee on Genetics, Health, and Society.
"We are in the genetic era now," he says. "It's part of the natural evolution of clinical science and offers new challenges and capabilities. People want this information to know what harms avoid and [how to] better control outcomes, and that's what the science offers. In fact, we need to be careful not to assign too much uniqueness to the idea of using genetic information. We are already using it as a predictor of health status. We call it a family history. It isn't as precise an element as offered by the potential of genetic testing, of course, but genetics will simply augment and expand our understanding of clinical care."
Augmenting our knowledge
Genomic research will accomplish that by providing knowledge of individual genetic predispositions, creating pharmacogenomic opportunities tailored to individuals and disease categories, and enhancing individualized prognosis and treatment, says Tuckson. By detecting heritable genotypes, mutations, phenotypes, karyotypes, and acquired mutations, genetic researchers can better understand disease etiology, improve the diagnosis of disease, decrease disparities in the quality of care, and predict the onset or risk of susceptibility in an asymptomatic person.
The end result will be the ability to coordinate a full spectrum of services necessary for prevention and early diagnosis, and create safer and more cost-effective outcomes, say health plan officials. "We are just on the threshold of extraordinary breakthroughs in technology and genetics," says Nussbaum. "We have to figure out how to apply this technology and genetic testing in a very fundamentally sound and scientifically relevant way."
Predictive modeling is already a powerful tool in managed care. Two years ago, Blue Cross Blue Shield of Tennessee added a predictive modeling tool to its data mining activities. The company announced recently that the move more than doubled the average monthly savings per case manager from $116,000 to $291,000. The savings resulted from a drop in the number of cases that were handled through expensive catastrophic case management from almost 17,000 cases to 10,000.
Couple the value of predictive modeling with fine-tuned genetic data and the results could be astonishing, say experts. And that marriage may be possible soon. A map of human genetic differences was published in February. It offers personalized medicine, from predicting who will get what disease to finding ways of choosing the best drug for a patient, according to scientists at Perlegen Sciences in Mountain View, Calif.
In the Feb. 18, 2005 issue of Science, researchers at Perlegen published the results of work that identified 1.58 million tiny genetic differences among 71 people. The variants are known as single nucleotide polymorphisms (SNPs), which are points in DNA that vary between individuals and categories of individuals, such as between races.
Their analysis allows the identification of patterns that trigger illness or affect how people respond to particular drugs. "That is enough to find some of the most common genetic variations involved in disease," says David Cox, MD, Perlegen's chief scientific officer. The project "sets a new milestone in the search for genetic elements linked to complex genetic diseases such as Alzheimer's, cancer, and multiple sclerosis," said Cox, adding that the information will eventually allow doctors be able to consult a genetic map to determine individualized treatment.
There is no doubt this type of research will have a far-reaching effect on individual care: The knowledge gained through genomic analysis of individuals will enhance prevention, encourage medical screenings, and inform dietary decisions and lifestyle choices, says Nussbaum.
"Our current health care system is hallmarked by managing components of illness," says Nussbaum, "waiting for that episodic care and then responding to it. But as we look to the future, we see that it's going to be built in two realms. One is population health — understanding who is at high risk for developing diseases, either genetically or through social and other behaviors, and optimally managing those individuals with chronic illness, and doing this in a way that is based on clinical evidence and science."
The second emerging realm of significance to management is an increase in consumer engagement in health care promotion and decision-making, says Nussbaum. "That engagement is not only a good thing; it is inevitable," agrees Tuckson.
Gaining information that will improve the management of people with chronic disease will affect costs, says Nussbaum. He says that at his company, 1 percent of the membership accounts for 25 percent of cost and 5 percent accounts for 50 percent of costs.
Guttmacher argues that genetic information, used to enhance preventive care, will save lives. Of the 10 leading causes of mortality in this country, only injury does not have a direct genetic component. The National Institutes of Health lists the 10 leading causes of mortality, in descending order, as heart disease, cancer, cerebrovascular diseases, chronic lower respiratory diseases, injury, diabetes, pneumonia/influenza, Alzheimer's disease, kidney disease, and septicemia.
"The bottom line," says Nussbaum, "is that you really need to manage two groups of individuals: those with chronic illness and those that have very-high-resource intensive illness."
Enhance and inform
Genomic research can potentially move health care from a management model that attempts to control or treat components of an illness to a model that attempts to control overall status, say Nussbaum and others. The appropriate development of emerging predictive tools will require leadership from clinical experts and a commitment to educating health professions about the usefulness and dangers of individualized genomic data.
Nussbaum says that at least four evolutionary steps will occur when the results of genomic research are integrated into predictive modeling:
The treatment of episodes of care will evolve into the treatment of populations, including disease prevention, genetic screening, and an improved degree of integrated care for chronic illness populations.
Hospitals will no longer be at the center of our delivery system. In a new model, proactive primary care, integrated with specialty services, will move to the center.
Quality is now viewed through the eye of the patient and reflects provider service. It will begin to be viewed in relation to improvement of overall health status.
Consumers and employers now regard access and the amount of health care provided as a gold standard. In a predictive system that fully integrates genomic data, consumers will be heavily engaged in health promotion and informed decision-making, making preventive care the gold standard.
Respecting privacy
What will it take to realize these changes? To begin with, it will require an investment in what Tuckson calls a "robust and relevant research database and infrastructure to access decisionable information."
New genetic-based tools will need to be evaluated "in the context of total cost against existing diagnostic and clinical management tools," says Tuckson. "That will guide reimbursement decisions and benefit design choices." Genetic testing will need to be analytically and clinically valid, accurate in what it predicts as an association between a variant and relevant outcomes.
But integrating genetic data into comprehensive patient information data sets will also exacerbate issues of privacy and confidentiality already surrounding health plan data mining. "I believe we have the tools in place now, many of them, to begin to address the issue of protected data," says Tuckson. Federal and state antidiscriminatory legislation exists that may be applicable to the new data available through genomics, but some politicians worry that improved technology may require better legislation with regard to privacy and confidentiality, as well as addressing the potential legal risks for institutions.
The Senate passed legislation to prevent employers and health insurance providers from discriminating against applicants on the basis of their genetic information. Federal law already bars discrimination on the basis of skin color and sex, but senators said in public statements that they want to be certain genetic information can not be used as a vehicle for prejudice.
"A person's genetic information is the blueprint to their very being," said Sen. Christopher J. Dodd, D-Conn., about the Genetic Information Nondiscrimination Act. "It is absolutely essential that in this time of fantastic scientific advances and discovery that this information be used for preventing, treating and healing diseases, and not for discrimination."
Senate Majority Leader William Frist, MD, said that if health insurers developed a pre-application test to find specific genes that cause these types of diseases, they would be less inclined to insure certain people or might charge higher rates for those at risk. "This bill will also prevent employers from hiring or firing folks based on their genetic information; it is progressive legislation that prevents it all right upfront," said Frist, R-Tenn., according to the Washington Times (Feb. 18, 2005).
A similar bill passed the Senate last year, but House leadership did not address the issue. This year, House leaders and the president have announced support for the legislation. Tuckson says that the Advisory Committee on Genetics, Health, and Society will continue to study the issue of privacy and make recommendations to the HHS secretary.
Another significant issue is counseling — what help will be available and who will pay for it. "Counseling services will need to be developed that address issues related to new predictive information, and who will pay for those services will be an issue that will need to be resolved," says Tuckson, adding that training programs will need to be developed to determine "who is competent to do what."
Issues related to cost and privacy are pressing, but they will be resolved because the positive potential of uniting predictive modeling and genomics is too significant to pass up. "Eventually, all the data collected, including genomic data, will be part of an individual electronic health record. This creates a new set of responsibilities for us all," says Nussbaum.
Changes in genetic technology create new challenges
According to health plan leaders, the evolution of genomic predictive modeling will lead to more complex and expensive technologies, such as stem cell transplantation and advanced cardiac computed tomography. This in turn will create consumer demand. New cost centers will result from the aggressive marketing of new technologies, and wide variations across markets could invite adverse political, legal, and societal pressures, says Sam Nussbaum, MD, executive vice president and chief medical officer of WellPoint.
He outlines some basic strategies to manage this new technology:
use evidence-based assessments of clinical value to establish uniform coverage;
engage medical specialty societies, such as the American College of Radiology and the American College of Cardiology, to share assessments;
engage academic and community resources to define the value of new technologies;
fast-track the technologies that prove the most cost-effective; and
make accurate and balanced information about the technologies available to members and providers as quickly as possible.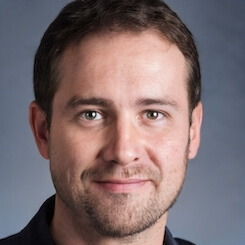 Paul Lendner ist ein praktizierender Experte im Bereich Gesundheit, Medizin und Fitness. Er schreibt bereits seit über 5 Jahren für das Managed Care Mag. Mit seinen Artikeln, die einen einzigartigen Expertenstatus nachweisen, liefert er unseren Lesern nicht nur Mehrwert, sondern auch Hilfestellung bei ihren Problemen.