The UnitedHealth executive brings experience in public health and physician leadership to bear on issues facing health plans
The health insurance industry is uniquely positioned today to make a profound difference in how our health care system evolves, and working in that environment is a privilege, says Reed Tuckson, MD, FACP, executive vice president and chief of medical affairs at UnitedHealth Group and member of the board of directors of United Health Foundation. "We are innovating at extraordinary rates, and what we will bring to American health care over the next two years will be simply astounding," he says. "We should be very proud of what we do." Tuckson's enthusiasm for solving problems and for innovation spans a wide range of issues, including consumerism in health care, the use of the Internet, and finding ways to cover the uninsured. He has followed a diverse career path, serving as commissioner of public health for the District of Columbia, president of the Charles R. Drew University of Medicine and Science, and senior vice president for professional standards at the American Medical Association. He joined UnitedHealth Group in 2000 as senior vice president for consumer health and medical care advancement, and accepted his current position in 2006. He spoke recently with Managed Care Editor John Marcille.
MC: Without predicting who will be president, it seems likely that we will see some changes to the Medicare Advantage program. Do you have any vision of what the changes might be and how they might affect the industry?
TUCKSON: I don't think anyone is smart enough to have a crystal ball right now because there are too many interconnected variables. But inevitably the pressures on publicly funded insurance for seniors are going to be significant. That will lead to a real opportunity for health plans to be able to continue to demonstrate the cost-effectiveness and enhanced clinical outcomes that are associated with innovation. We have the ability to demonstrate—particularly for people who are poor, people of color, and for people who are living in challenging environments—that the benefit that comes from the private sector in operating these programs is tangible, substantial, and meaningful. I'm optimistic that the American respect and enthusiasm for innovation and for the benefits of a competitive environment will continue to be available as we try to solve very difficult and increasingly important social problems.
MC: You are a leader in the call for universal coverage. Does universal coverage imply a single-payer system?
TUCKSON: If we are able to realize health care coverage for all Americans, the solution is almost certainly not going to be single payer. Those of us who are passionate about making sure all Americans are covered are concerned about finding a political equation that will enable us to get the necessary political support and votes to get to that reality. A single-payer system would not win that support.
MC: What solution do you see emerging?
TUCKSON: The challenge for every well-meaning stakeholder with a determinate voice in this debate will be to give up our first choice and find some common ground. We are going to need to be enormously flexible and willing to consider positions that we might not originally be comfortable with. The debate will have to have broad participation, and we will have to look at a broad variety of tools and strategies; it will require the companies in our industry to play a major and continuing role. I would urge everyone in our industry to continue to be very vigorous proponents of getting all Americans access to health care as quickly as possible. At the end of the day, it's simply a problem that must be resolved.
MC: How close can we get to universal coverage?
TUCKSON: I don't know the answer to that. I am on the ground doing this in real time, and my goal is to cover as many people as we can, as quickly as possible. We just have to keep pushing for that with urgency. Can we cover 100 percent of the population? That should be our goal, yes. And while we are trying to reach that 100 percent goal, we have to keep implementing programs that will cover people today. My frustration is that each night that we continue to debate perfect solutions, people die. So when preventable death is a consequence of failure, I have very little patience for the unwillingness to move forward. I am passionate about this. We need to take as many concrete steps as possible while we continue to work on the ultimate solution.
MC: What is the most important thing insurers can do?
TUCKSON: First and foremost, insurers need to continue to do the work that we have chosen to do, which is to organize health care assets as cost effectively as possible while also supporting the delivery of quality care. We have to keep doing our fundamental blocking and tackling very, very well so that health care costs do not continue to escalate and become unaffordable to the average American, thereby driving up the rate of the uninsured. That seems like a given, but we have to recognize that what we do as an industry is so vital in this regard that we should not take that work for granted.
MC: Are there other concrete actions insurers can take right now?
TUCKSON: We have to participate responsibly and aggressively in coalitions that are seeking to move the public discourse and the legislative agenda forward. As just one example, UnitedHealth is participating in the Health Coverage Coalition for the Uninsured. We hope to define that special calculus of political support and legislative votes to get laws passed that will cover as many people as quickly as possible. But if we are going to participate in coalitions, we have to be prepared to be flexible. Nothing will happen if everyone demands only their first choices; you have to be prepared to work flexibly and high-mindedly to find the innovative solutions.
We also have to find ways to immediately and more effectively support the "safety net" — community-based health centers. These centers are doing extraordinary work across the nation. They implement what we know to be important: continuous, coordinated, and comprehensive health care services. These community centers should be incorporated into our networks so that commercially insured people can use the centers.
MC: Are you saying that commercial health plans should be underwriting or subsidizing community health centers?
TUCKSON: I'm saying that we should be finding appropriate ways for people who have private insurance to receive care at community health centers, which will bring resources that can help sustain them economically. We have been studying and implementing this. United Health Foundation has created four centers of excellence in community health centers in the poorest sections of Washington D.C., New York, Miami, and most recently in the Ninth Ward of New Orleans. As a condition of funding, we required that the centers meet performance standards that derive from the Ambulatory Care Quality Alliance. George Washington University did a study for us of the quality of care in those clinics, and based on those standards we found that the quality of care was equal to or better than the private sector without risk adjustment. So why wouldn't a person with private insurance be encouraged to get care there? A privately insured Latino woman who doesn't speak English, for example, might do better in terms of managing her diabetes if she is getting care at a community health center that has translational services and other social supports. It could not only give her a better care experience, but also help to sustain the long-term viability of the clinic. That's the point I'm trying to make.
MC: You've been interested in the Internet and its potential to help disseminate health information since the early days of America Online. How do you feel about how the use of the Internet has evolved in health care?
TUCKSON: What I am most excited about is the speed with which our industry is catching up to other consumer-oriented industries. So as I study the specificity with which I am encouraged to interact with iTunes and with Amazon, I appreciate how much progress the health care industry has made in translating person-specific information into programs that support an individual's ability to make better health care choices. I am a former commissioner of public health, and I have experienced the frustration associated with trying to mobilize people around appropriate life-sustaining and disease-preventing behavior. In the past, we were limited to conducting campaigns through billboards, public service announcements, generic pamphlets and cajoling. Now we're at this moment in which, because of data and information systems and the Internet, we understand that Mrs. Jones is a 55-year-old African-American woman with diabetes and hypertension who has certain attitudes about her health. That creates the opportunity for personalizing information, delivering it to her desktop, into her kitchen. We can say, "Mrs. Jones, here's how we think we can best help you make the right choices for what you are going to eat tonight" or "Here's how to choose the right hospital for your care." That is enormously exciting, and it is a whole new competency that health care never had before.
MC: The proliferation of online sources of health information is mind-boggling. Are health plans going to say, "Use us as your portal to get the information you need," or are people still going to look in many different places?
TUCKSON: People will always — and one would always hope they would — search widely, explore ideas and information sources, and express their curiosity. In no way would I as a health plan executive suggest that there ought to be a limitation on access to information. But what companies like ours are so excited about is being able to make personally relevant information available quickly, easily, and conveniently and do it in a way that presents a much greater opportunity for individuals to actually act upon it. People can take a health risk assessment, and we can tailor a Web site presence just for them. If they go online to do an administrative task, we can say, "Hello, Joe. How are you today? Let me tell you something about your hemoglobin A1C." The information becomes much more a part of their daily fabric.
MC: Does the proliferation of health care information create challenges for health plans in terms of people asking about coverage for experimental or alternative treatments?
TUCKSON: One of the dilemmas our country faces is the growing mismatch between the technological sophistication and complexity of medical interventions and the scientific background provided by our educational system. This is something that we need to be concerned and very thoughtful about. We should all be advocates for better science education in our school systems. That is fundamental. Having just finished many years as chairman of the Health and Human Services Secretary's Advisory Committee on Genetics, Health, and Society, I can tell you that the genetic revolution is upon us, full force. And the clinical, scientific, and ethical decisions that accompany that revolution present a daunting challenge for most Americans to work through. Ultimately, we are all operating our businesses around an assumption that people will be increasingly financially liable for the choices they make associated with their health care. But health plans will always be under pressure from consumers who want to ensure that they have access to every possible choice and alternative as they try to protect, maintain, and restore their health.
MC: Are today's coverage innovations sending different messages to members, with consumer-directed health care asking them to have a financial stake in their decisions and other approaches covering drugs for chronic illnesses almost fully?
TUCKSON: I don't see a tension there. We are trying to find a way to maximize the opportunity for optimal health outcomes at a price that is affordable for individuals and purchasers to sustain. We are all in a fundamental relationship together, and we have to keep the premise of what this is about in front of us. There will be different ways of achieving that mission. Some people will push the envelope for access to services that are not supported by evidence and science. Those kinds of things are not sustainable in the long run. On the other hand, it may well be sustainable, if you look at this from the big perspective, to make access to certain things essentially free. For example, making diabetes-related testing strips available without a copayment increases compliance with therapeutic regimens and decreases the secondary consequences downstream, avoiding hospitalization. Those are the kinds of discussions our industry is having, and we are looking at that very carefully.
MC: Employers and employer coalitions spend a lot of time talking about and promoting prevention and quality, but insurers tell us that when it comes time to negotiate the contracts, it's all about price. Do you find this to be true?
TUCKSON: There is no question that purchasers expect our industry to be able to organize health care assets in such a way as to support optimal health outcomes as a fundamental "baked-in" component of what we do for them. Customers and purchasers often give us the opportunity to make the case for differentiated total added value, not just cost. On a practical level, we are partners with purchasers not only on the affordability part of the equation, but on the quality-related agenda.
MC: Can you describe UnitedHealth's medical home pilot programs and the key advantages you see to this approach to primary care?
TUCKSON: We all have to be concerned about the challenges to the long-term viability of primary care. The dwindling interest on the part of young professionals in entering primary care fields, the high levels of dissatisfaction and frustration of professionals in these disciplines, and the absence of full recognition of the value of primary care are all things to be concerned about. As a result, we have been working closely with the American Academy of Family Physicians, the American Academy of Pediatrics, and the American College of Physicians to help realize their vision of the medical home model. We have been implementing pilots throughout the country, both by ourselves and in partnership with other insurers. The medical home model will only really be successful if all of us are working together to express it. This is a terrific example of our industry finding a way of doing something very important that is fundamental to the benefit of our society and that ultimately will make a tangible difference to physicians and patients.
MANAGED CARE 
May
2008
. ©MediMedia USA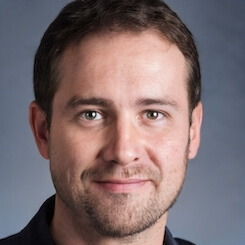 Paul Lendner ist ein praktizierender Experte im Bereich Gesundheit, Medizin und Fitness. Er schreibt bereits seit über 5 Jahren für das Managed Care Mag. Mit seinen Artikeln, die einen einzigartigen Expertenstatus nachweisen, liefert er unseren Lesern nicht nur Mehrwert, sondern auch Hilfestellung bei ihren Problemen.