When the approach in one town is major surgery and in another, it's watchful waiting, you know there's a problem.
Unwarranted variation in medical practice is costly — and deadly. Analysis of Medicare data reveals that per-capita spending per enrollee in Miami is almost 2.5× as great as in Minneapolis, even after adjusting data for age, sex, and race. Worse, 57,000 lives are lost annually because physicians aren't using evidence-based medicine to guide their care, according to a recent report from the National Committee for Quality Assurance.
"We're literally dying, waiting for the practice of medicine to catch up with medical knowledge," says Margaret O'Kane, president of NCQA. The report, "The State of Health Care Quality 2003," says these deaths "should not be confused with those attributable to medical errors or lack of access to health care. This report shows that a thousand Americans die each week because the care they get is not consistent with the care that medical science tells us they should get."
Practice variation is the bane of health plan medical and pharmacy directors, who say they can't control costs and provide adequate care if quality is relative to geography and style. "Practice variation is one of the greatest problems we face in controlling costs," says Dwayne Davis, MD, medical director of Geisinger Health Care, "but we believe that it is something we can do something about."
Health plans are willing to go to the consumer to make it happen. "We used to spend a lot of time and resources communicating with physicians about the standards of pharmaceutical care they were delivering," says William Fleming, PharmD, vice president for pharmacy and emerging technologies at Humana. "But we didn't see much change in behavior. So for the last three years, we've concentrated on influencing consumer behavior."
Whether it involves appeals to physicians or consumers, or both, reducing practice variation begins with the collection of data. Information gathered by organizations such as NCQA and the Center for the Evaluative Clinical Sciences (CECS) at Dartmouth Medical School is invaluable. So are the data collected by the health plans themselves.
Comparative variation data, when used to study practice patterns, can improve the quality of care, says Stephen Plume, MD, professor emeritus of surgery and community and family medicine at Dartmouth Medical School and a now retired staff surgeon at the Dartmouth-Hitchcock Medical Center. "The most frustrating question we are asked, that all surgeons are asked by every patient, is 'What are my chances?' To answer that question for individuals, we need to be able to answer the question for each of our hospitals," Plume says.
After studying regional variation rates for coronary artery bypass graft (CABG) surgery, Plume and a Dartmouth colleague, Gerald O'Connor, PhD, created the Northern New England Cardiovascular Disease Study Group in the early 1990s to develop a set of best practices, and their work has saved lives. Using data on 15,095 CABG patients who underwent surgery between 1987 and 1993, the group found that the use of three specific intervention techniques — introduced in 1990 and 1991 — resulted in a 24-percent reduction in CABG mortality. The interventions are feedback of outcome data between hospitals and treatment teams, training in continuous quality improvement techniques, and visits to other hospitals.
Plume says the study group's work began with a meeting in the early 1990s with John Wennberg, MD, director of CECS and principal investigator of the Dartmouth Atlas of Health Care, which reports nationwide practice variation.
The atlas uses very large health care claim databases, including Medicare and Blue Cross organizations, to describe national, regional, and small area variations in medical practice in 306 hospital referral regions (HRRs). It compares utilization rates for several procedures, including coronary artery bypass grafts, hip fractures, and colectomies. It also compares capacity and utilization, and studies the effect of physician supply on the use of resources. And it examines the regional practice rates of many HEDIS standards, such as blood tests and eye exams for diabetics.
Last published in 1999, the Dartmouth Atlas "demonstrates conclusively that in American health care, geography is destiny. Both the amounts and kinds of care provided to residents of the United States are highly dependent on two factors: the capacity of the local health care system — which influences how much care is provided — and the practice style of local physicians — which determines what kind of care is provided," say the authors.
A new edition is scheduled for the fall of next year, and it will include an increased focus on what can be done by provider organizations and health plans to reduce unwarranted variation, says Wennberg. (Some of the 1999–2000 reports that will be part of the 2004 edition are available online now at «www.dartmouthatlas.org».)
Some of the solutions Wennberg and his colleagues propose to help health plans and providers reduce variation have long been considered effective, such as the use of evidence-based medicine to set standards of care. Others are more innovative and just recently considered good medicine, such as an emphasis on patient involvement in health care decision making. And some solutions, such as controlling capacity, are difficult to achieve.
Compelling numbers
All the solutions Wennberg and his colleagues will propose in the 2004 edition stem from their data. The numbers are compelling, and somewhat frightening. For example, despite evidence that the survival rate is the same for lumpectomies as it is for mastectomies, the rates of mastectomy for breast cancer per 1,000 Medicare enrollees in Pennsylvania in 1999 varied in the state's 13 HRRs from 0.8 to 2.4 per 1,000 female Medicare enrollees. Transurethral prostatectomy for benign prostatic hyperplasia varied from 4.4 to 11.1 per 1,000 male Medicare enrollees.
What is meaningful in terms of possible solutions is that the rates vary so much. Because both procedures have alternatives of apparent equal medical value (lumpectomies instead of mastectomies and no surgery instead of TURP), the data "suggest that the medical opinions of local physicians concerning the value of this treatment varies. The wide variations in surgical rates suggest that physician, rather than patient, preferences are the deciding factor in most cases," say the researchers.
The inference is that health plans and provider organizations might reduce variation by informing patients about their options, using evidence-based medicine as a guide. "Unwarranted variation cannot be explained on the basis of illness or the preferences of patients," says Wennberg. "Such variations result from influences that the supply side exercises on the patterns of practice."
The Dartmouth work has created quite a stir in the health care community over the last few years, mainly because it overtly asks the question "Is more care better care?"
For HEDIS measures, the answer is yes: more is better, says Wennberg. Get more diabetics to get blood tests and eye exams and more heart attack victims to use aspirin and beta blockers, and mortality and morbidity rates drop. But when there are two possible solutions of virtually equal value, "variation cannot be interpreted from the point of view of the patients' welfare, since it is not clear whether patients actually had much of a say in determining which treatment they received," says Wennberg, and the data suggest that the amount of surgery now provided in many regions exceeds what informed patients would demand.
"On average, there is as much underuse in high-cost as in low-cost regions, which suggests that greater spending does not purchase the infrastructure needed to ensure compliance with the standards of practice dictated by evidence-based medicine," says Wennberg.
What can HMOs and provider groups do to reduce variation? Wennberg divides unwarranted practice variation into three categories of services: effective care, preference-sensitive care, and supply-sensitive care. Within each category, health plans and provider groups can take specific measures to limit practice variation.
Categories of Medical Services: Factors That Influence Utilization Variation
Per-capita supply of resources
Importance of patients' preferences
Medical theory
Medical evidence
Effective care
Strong
Strong
Weak
Weak
Preference-sensitive care
Strong
Variable
Variable
Strong
Supply-sensitive care
Weak
Weak
Strong
Variable
SOURCE: John Wennberg, MD, director, Center for the Evaluative Clinical Sciences (CECS) at Dartmouth Medical School in Hanover, N.H., in "Geography and the Debate Over Medicare Reform," Web Exclusive for Health Affairs, published online, Feb. 13, 2002
NOTES: Effective care refers to services of proven effectiveness — all patients with specific medical needs should receive them. Preference-sensitive care involves decisions based on patients' preferences and values. Supply-sensitive care is generally provided in the absence of specific clinical theories of benefit governing the relative frequency of use.
The organizational structure of a plan — in essence, how, and how often, health plans communicate with their providers — is critical in ensuring that effective care is not underused, preference-sensitive care is encouraged when appropriate, and supply doesn't drive utilization, says Wennberg. It is easier for integrated staff- and group-model HMOs to deliver effective care to almost all of their enrollees, he says, although they are losing market share to less tightly structured health plans. In contrast, HMOs that contract with individual physician groups in a network model are less successful in implementing these quality standards, he says.
Discussions with medical and pharmacy directors across the country — running large and small plans, using network, staff, and group provider models — indicate that many HMOs are dealing aggressively with reducing variation, some are just starting to implement programs that they believe will mean better care, and a few believe variation is almost impossible to control. Based on those discussions, and interviews with Dartmouth and NCQA researchers, here are nine things health plans and provider organizations can and should do to reduce unwarranted practice variation.
1. Identify High-Risk Patients
Reducing unwarranted variation is impossible for health plans without the collection of data that identify patients who have the potential for using the most resources. Data mining is common among health plans, but less so among provider organizations. The value of using claims and pharmacy data to identify at-risk patients and directing these patients into programs that enhance their care is recognized by virtually everyone. "Claims and pharmacy data are our basic tools of performance measurement on the utilization side," says William Alexander, MD, national quality medical director for Cigna.
"It's the health plans that weave together the consumer, provider, and employer groups," says Jeff Margolis, president of the TriZetto Group, a health care information technology company. "They already have huge amounts of data about providers, but it's been used to make decisions about whom to pay and how much to pay. Now they have to learn to share that data with purchasers, providers, and consumers to improve the quality of care."
Monitoring utilization leads to encouragement of providers to manage their chronically ill patients, usually with letters notifying the physician that a certain patient is due for, perhaps, a blood test or may benefit from beta blockers. But in the last few years, several plans have become aggressive in using their claims and pharmacy data to deal directly with their patients.
For example, Oxford Health Plans uses claims and pharmacy data to identify people with diabetes and congestive heart failure who have not visited a specialist in over a year. Aetna calls patients to make certain they are taking their medications. WellPoint Health Network in California contacts chronically ill patients who fail to fill their prescriptions.
Kaiser Permanente goes further. The HMO's California branch has created a registry that tracks disease populations. Using registry reports, Kaiser members with one or more of five priority chronic conditions — diabetes, asthma, congestive heart failure, coronary artery disease, and depression — are divided into three risk levels. Patients receive interventions based on their level of risk.
2. Give Physicians Incentives
Incentive payments by health plans to physicians are increasingly common, and can help reduce variation, say some medical directors. The idea is to encourage physicians to follow treatment guidelines, order recurring tests for patients with chronic diseases, and prescribe appropriate medications.
Health plan incentive programs usually require physicians to demonstrate compliance with treatment guidelines. "We have a reward system that pays bonuses to primary care physicians who demonstrate effectiveness through meeting HEDIS standards," says Davis of Geisinger.
"The programs work," says John Burns, MD, president of the Burns Group, which advises health plans and purchasers on the development of quality incentive programs. "The plans that are the most successful, that do the most to make for better medicine, are those that base their incentive standards on evidence-based medicine. One significant benefit of such programs is that they can reduce quality variance among the medical groups in their plans."
But there is a hitch, says Burns: Physicians complain that incentive programs add an extra level of work. He says plans should make reporting compliance easier by asking doctors to use billing forms to note whether they ordered the appropriate tests or prescribed the medication called for in the bonus standards, rather than requiring a separate set of forms.
3. Intervene with Outliers
What about when data sharing and incentives don't work in encouraging physicians to implement effective care? What can health plans do about outliers?
Apparently, not much. Most health plans are very slow to remove a physician from a provider panel. "We've done it, but very rarely," says Robert Chabon, MD, medical director of Community Health Plan, an HMO with 26,000 covered lives. "It should only happen if you reach the point that someone simply can't learn, over a period of time."
The intervention that works best is preemptive, says Steven Udvarhelyi, MD, chief medical officer at Independence Blue Cross. "We use pre-authorization for virtually all of our inpatient referrals, and for the prescription of many drugs — not for beta blockers, or other medications of well-established effectiveness, but we believe pre-authorization is an effective way to reduce variation," he says.
"The problem is that it is a general feeling among physicians that variance identification and outlier management are going to result in public criticism of individuals," says Jacque J. Sokolov, MD, chairman and senior partner of Sokolov, Schwab, Bennett, a health care management consultancy, "which isn't the best approach to dealing with outliers. The assumption should be that physicians are always learning and adapting."
Physicians do want to improve the quality of care they provide, and appealing to them as professionals is probably the most effective means of affecting their behavior, says Wennberg. "It's an ethical issue for health plans and providers," he says. "Ethical providers and plans want data and want to improve the quality of the care they deliver, based on established patterns of care."
4. Improve Continuously
That ethical imperative implies that health plans and providers want to improve, and many health plans use continuous quality improvement programs to achieve that end. "Top leadership in a high quality health care organization must believe that broadly based continuous quality improvement is an essential management goal, says Alain Enthoven, PhD, the noted economist and health care expert at Stanford University. "They must instill in their organization the importance of systematic improvement of the processes of care and the delivery of service."
Effective continuous quality improvement starts with an internally integrated approach to processes, says Udvarhelyi of Independence Blue Cross. "You can't look at just one component of a program, like pharmacy, and expect to see much improvement. All the components of a health plan have to work together." For example, in treating heart disease, variations in the prescription of beta blockers and CABG rates affect both the pharmacy and medical components of a health plan. Efforts to improve the overall quality of care of a plan require that the two components communicate, and that involves a plan's administrative component.
One problem with CQI is that "doctors have frequently been reluctant to get involved in CQI projects," says Enthoven. "CQI represents a change from accustomed work styles and is not clearly in physicians' personal interest, since there is an implicit loss of autonomy in working collegially with other health care professionals," he says.
So, until recently, most CQI initiatives have focused on improving the delivery of nonclinical services to patients and other customers, says Enthoven. "But promising work is being done on improving the clinical processes of hip replacement surgery, CABG surgery, breast cancer screening, and cholesterol treatment and on reducing the incidence of medication errors," he says.
5. Implement DM Programs
An increasing number of plans are purchasing or developing disease management programs as a facet of continuous quality improvement.
These now familiar programs collect data to improve the delivery of care to patients with chronic medical conditions and then implement protocols to encourage patients to comply with evidence-based standards.
Plans interact directly with patients in most DM models, often through the telephone, but also should communicate with physicians about effectiveness of the treatment patients are receiving.
An October 2003 report by the Center for Studying Health System Change (HSC), titled "Disease Management: A Leap of Faith to Lower-Cost, Higher-Quality Health Care," notes that many plans have increased disease management offerings. Some plans are identifying candidates prospectively for intensive case management programs, using predictive modeling based on claims data or surveys to identify patients who are likely to generate significant health care costs.
Several studies have demonstrated that specific programs can improve patient care and reduce service utilization, but the evidence varies widely across health conditions and types of interventions, according to Glen Mays, PhD, an HSC consulting health researcher from Mathematica Policy Research and coauthor of the study.
6. Invest in Provider-Level Information Technology
If health plans are committed to encouraging physicians to participate in DM and incentive programs they should also help physicians finance expensive electronic medical record systems, says Burns. "Physicians would like to see plans make these kind of financial commitments to making the programs work," he says.
There is some industry movement in that direction, led by Kaiser Permanente. It announced earlier this year that it will spend $1.8 billion to roll out paperless and patient-physician communication systems and to make medical records accessible to patients over a secure Web site. The HMO, which has 11,350 doctors and 8.4 million patients nationwide, also plans to create a database containing anonymous patient data and to mine the data for best practices.
The idea is to promote the use of evidence-based guidelines and enhance patient decision making, say Kaiser officials — two key elements of reducing practice variation, according to Wennberg.
As patients are able to view their records online, they inevitably will have questions and become more active and engaged in their care, predicted Michael J. Barrett, senior analyst at Forrester Research. "Doctors are going to get to know their patients better — something they have always said they wanted," Barrett says.
7. Encourage Evidence-Based Medicine
Evidence-based clinical practice guidelines are used by many health care organizations. They have been part of medical practice for at least 50 years. The Agency for Healthcare Research and Quality defines clinical practice guidelines as "systematically developed statements to assist practitioner and patient decisions about appropriate health care for specific clinical circumstances."
The American Medical Association prefers the term "practice parameters."
Most professional organizations have developed guidelines for their specialty, and the AHRQ maintains a database. The American Society of Health System Pharmacists (ASHP) is also involved in the development of therapeutic guidelines.
So there is lots of information available to physicians to help reduce practice variation. But studies show that simply publishing and distributing paper or Internet-based guidelines has relatively little effect on the way clinicians actually practice. If guidelines are to be effective in influencing physician behavior, they need to be instantly available at the point of care: simple, timely, and incorporated into a practice in so seamless a way that physicians view them as an aid, not an obstacle, to providing the best possible care, say experts.
Kaiser Permanente is making an investment in the development of a computer-based clinical information system capable of delivering evidence-based guidelines to a point of care. Called EpicCare, the system includes a computerized version of the standard outpatient medical record, which enables an examining physician, for example, to pull up on a computer screen a patient's medical history and add notations to it during or immediately after an examination.
Kaiser Permanente officials say EpicCare is effective in helping physicians reduce unnecessary practice variation and improve quality. For instance, before the evidence-based guideline on upper gastrointestinal radiology tests was embedded in the physician ordering system, only 55 percent of all orders for such tests conformed to the recommendations in the guideline. After implementation of the embedded guideline, 86–90 percent of all tests conformed to the guideline, said officials.
8. Patient Involvement
This is the area getting the most attention from health plans. It is a component of what Wennberg calls "preference-sensitive" care, and it is being embraced by health plan officials who believe it is the best way to reduce practice variation. An example is something Humana calls "Maximize Your Benefit." Humana officials say the two-year-old program has saved the plan $7.5 million in pharmacy-related expenses.
Basically, its an educational program aimed at consumers. The HMO makes 400,000 member contacts a year by letter, e-mail, or telephone calls. It tells enrollees about medications they should discuss with their physicians that offer "the same level of clinical effectiveness while lowering their out-of-pocket costs," says Fleming.
"Consumers are beginning to realize that it is important to be engaged in decisions regarding their health," says Fleming. "They are also recognizing that it is OK to ask their physicians about prescription options that save them money."
And to ask about treatment options, says Cigna's Alexander. His company has developed a pilot project in Arizona that allows members to talk to a nurse on the phone about the options presented to them by their doctors, and offers questions patients should ask. "Our experience is that anything that helps inform the patient makes for better medicine," says Alexander.
Of course, that's not necessarily how doctors feel. "There's physician resistance to the idea of involving patients in decision making," says Wennberg. "After all, they're trained to treat, not talk to patients."
A company that Wennberg is affiliated with named HealthDialog sells materials to plans that they can send to their enrollees to teach them how to "lubricate dialogue with their doctors," says George Bennett, PhD, HealthDialog president. Videos describe the trade-offs between specific treatment options.
"When patients understand their options, what the evidence demonstrates in terms of treatment, they often make decisions that reduce variation," says Wennberg.
9. Control Capacity
This step is part of what Wennberg calls "supply-sensitive service." It reflects his research demonstrating, for example, that in areas where there are more cardiovascular surgeons, more cardiovascular surgery is performed, notwithstanding demographic similarities.
Controlling capacity is the initiative that is the most difficult to implement, say medical directors. "Supply control is very difficult to do anything about," says Udvarhelyi of Independence Blue Cross. "We attempted to implement a small network plan a few years ago, and it was unpopular. The expectations and demands of the market don't allow it."
"The classic HMO, in contrast to the network HMO model, is generally the only entity that practices private-sector health planning based on population benchmarks in reaching decisions on how many hospital beds to build or contract for and how many physicians and other health care workers to hire," says Wennberg. Attempts to limit hospital capacity through public-sector health planning have also met with only limited success, he says.
Rather than attempt supply control, Udvarhelyi's HMO attempts to deal with practice variation through evidence-based guidelines. "In fact, we found that when we tried to attack the issue of variation as such, we got nowhere, but when we approached the problem through quality initiatives, things got better," he says. "We're still concerned about why our utilization rates for many procedures are higher here than many places, and we're still looking for the answer."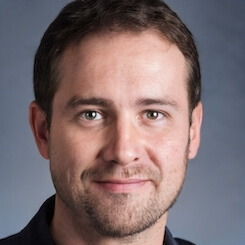 Paul Lendner ist ein praktizierender Experte im Bereich Gesundheit, Medizin und Fitness. Er schreibt bereits seit über 5 Jahren für das Managed Care Mag. Mit seinen Artikeln, die einen einzigartigen Expertenstatus nachweisen, liefert er unseren Lesern nicht nur Mehrwert, sondern auch Hilfestellung bei ihren Problemen.