Although plans are not restructuring fee schedules in consumer-directed health plans, providers think their agreements need fine-tuning.
When Blue Cross and Blue Shield of Florida introduced a consumer-directed health plan last summer by expanding its PPO product to include a health reimbursement account and higher deductibles, the insurer, like most health plans instituting CDHPs today, did not change its existing contracts with network providers.
"Based on the contracts physicians have signed, it's not necessary to notify them about new product designs," says Bob Nay, director of product development at the Jacksonville-based insurer. "We haven't made drastic changes; we're not changing fee schedules."
But physicians and hospitals in some parts of the country are beginning to wonder whether the basic contracts they sign every year or two to remain in insurers' networks will need some fine-tuning as CDHPs become more popular. In Illinois, hospital and physician organizations are discussing the issue with lawyers and legislators, says William J. DeMarco, president and CEO of DeMarco & Associates, a consulting company.
Evolving
Consumer-directed plans typically have deductibles as high as several thousand dollars, health reimbursement accounts, and a strong focus on Internet-based health information tools. Some also feature a system in which hospitals are placed in different tiers, with varying levels of copayments and coinsurance. Issues arising from each of those characteristics may need to be addressed in contracts, consultants and lawyers say. Because of high deductibles, for example, physicians may want to raise their fees for CDHPs to cover collection expenses and bad debt.
"Managed care contracts in the first generation of HMOs and PPOs evolved over about 10 years; if CDHPs get traction the way the promoters and pundits believe they will, we'll see the same thing happen," says Gary Scott Davis, a partner in the health law department of McDermott, Will & Emery, an international law firm. "As more people enroll in these plans, you will start to see more of the potential for operational and legal issues." (See "Lawyers Follow the Money")
Health plans and physicians have equal stakes in the contracts and any legal exposure that may arise, so both sides should start thinking now about how contracts should change, Davis says.
Insurers acknowledge that contracts may need to be adjusted as time goes on, but most say CDHPs haven't necessitated changes yet. Humana offers a consumer-directed product in which members can configure their own health plans by selecting different coinsurance rates and deductibles, but that hasn't affected physician contracting, a spokesperson says. And even Lumenos, a company offering consumer-directed plans, is using a standard PPO agreement with the physicians it recruits for its nationwide network, says Tim Kotas, vice president for product development.
"Our contracts are pretty much the same as everybody else's, but they are evolving," Kotas says. In some contracts, Lumenos includes information on speed of payment and the collection of patient funds, which is unique to the consumer-driven model, he says.
Fee collection
Collecting fees from patients is one area to consider for all CDHP contracts, says Lisa D. Taylor, a health care partner at St. John & Wayne in Newark, N.J. Existing contracts limit what a physician may charge a patient and may put restrictions on collection efforts, she says. "With consumer-directed health plans, physicians get locked into the reimbursement levels of a plan, but [because of high deductibles] they have all of the collection issues that they do with an uninsured patient. It's going to become a huge problem." Physicians, Taylor says, need to become proactive about the changes they would like to see in CDHP contracts.
"Physicians don't want to spend all of their time trying to collect large amounts of money from patients," agrees Katherine Benesch, a health law partner in the Princeton, N.J., office of Duane Morris, a nationwide law company. "They have enough trouble as it is getting paid by the managed care companies."
Physicians can address potential problems in contract negotiations by coming up with solutions such as adding a clause that allows them to collect money up front from patients with high deductibles, she suggests.
It's much better to address such changes in contracts before implementing them in a physician practice, says Davis. "Traditional HMO and PPO contracts place a lot of restrictions on providers in terms of how they can collect money from the patient. They require you to collect copayments and deductibles, but sometimes they'll say you can't do it as a condition of seeing the patient or you can't discriminate." If a physician demands to be paid up front under such a contract, and only requires that of people enrolled in CDHPs, an insurer could claim that the physician is violating the existing contract by treating one class of patients, those enrolled in the CDHP, differently from those covered by traditional indemnity plans, Davis points out.
Addressing concerns in a contract and coming to an agreement are better than having physicians drop out of the network, Davis says. And lawyers agree that's a possibility. "It's fair to say that to the extent that physicians are going to be turned into bill collectors, they are not going to participate in the plans," Benesch warns.
Blue Cross and Blue Shield of Florida, which has sold its CDHP to four medium-sized companies and has several more deals in the works, understands why physicians would raise red flags about collecting more money from patients, Nay says. "We have some concerns about that, too." The company is piloting a debit card for people who have flexible spending accounts, which may eventually be used by people with HRAs and high deductibles; the cards are swiped at physician offices to process a claim automatically, which minimizes a physician's concern about collection problems, Nay says.
If problems do arise, insurers will probably work to take care of them before physicians begin dropping out of health plan networks, Nay predicts. "The industry is going to try to evolve to keep those arrangements with physicians as well as they can."
Long term view
Physicians also should take a long term view of consumer-directed health care and consider the benefits inherent in the plans, says Lumenos's Kotas. Sixty percent of the company's members last year were able to roll over enough money in their HRAs to cover future health expenses. "What that means to providers is that they send the bill to us and we pay it at 100 per cent" from the HRA, Kotas says.
The attraction of a CDHP to a physician is that the "plans are focused on providing resources to consumers to help them manage their care, which is very different from managing providers," Kotas says. "We believe that by arming the consumer with the right information, they will drive positive outcomes as opposed to trying to change physician behavior. We're not calling physicians to hassle them about referrals or authorizations or certifications for care. We're simply a prompt payer."
Providers return to managed care
Rather than seeing physicians' disenchantment with consumer-directed plans, Lumenos has seen physicians sign onto its network after dropping out of traditional managed care plans — but they have been asking for contract changes, Kotas says. "I see providers now who have traditionally stayed away from managed care contracts or have gotten out of managed care contracts who are re-entering, and entering a little bit differently. They are asking for guarantees of prompt payment. They are also providing discount levels that are more significant when that payment is prompt and falling back on traditional fee schedules when payment is not."
Other features
While collection issues are key for CDHP contracts, the plans are also introducing other features that need to be addressed, Davis says.
CDHPs are known for providing information — often using the World Wide Web — to the consumer, Davis says. "Everything is evolutionary in these consumer-directed plans, but one aspect is to provide differentiating information to the consumer about providers. That information could be based on quality, outcomes, experience, costs, or any number of things. The questions from the provider's perspective then become: 'Who determines the veracity of that information? Who has control over the information? What information do I get to put up about me?'" Physician groups, for example, may request that the CDHP post links to physician Web sites, Davis says.
Many CDHPs are also attempting to eliminate paper claims, so new contracts could have digital components, such as what systems physicians must use to bill electronically, Davis says.
Who decided that?
And CDHPs that place providers in tiers may offer contracts that address where the physician or hospital lands in that arrangement, he says. At Blue Cross and Blue Shield of Florida, hospitals select their own tier based on the level of reimbursement they want, and their placement does not change during the life of the contract, Nay says. According to Davis, contracts should include all of the details about tiering. In dealing with such a plan, physicians should ask several questions — Who decides what tier I'm in? How is that decision made? How can that decision be changed? Do I have the ability to challenge that decision?–and get the answers in writing, he says.
"You won't find any of that in your traditional PPO contract," Davis says. "It's not going to be there."
Within the year, though, contracting may start to take a new direction, Davis predicts cautiously. Physicians will need to review the next generation of contracts by asking the questions: "What are my responsibilities, what is under my control, and what can I be held accountable for? What are the health plan's responsibilities, what is under its control, and what should it be held accountable for? And what are the patient's responsibilities, what is under the patient's control, and what should the patient be held accountable for?"
Addressing such questions in contracts is necessary, he emphasizes. "But part of the problem is that all of this sounds like lawyer gobbledygook," says Davis. "We're saying: 'There's going to be an issue here, and there's going to be an issue there.' And the insurers are saying: 'We don't see any issues. We see a solution. The solution is consumer-directed health plans. Let's roll these products out as fast as we can,'" Davis says. "The question is whether or not the operators will hear those infamous words: 'I told you so.'"
MANAGED CARE 
May
2004
. ©MediMedia USA
---
Our most popular topics on Managedcaremag.com
---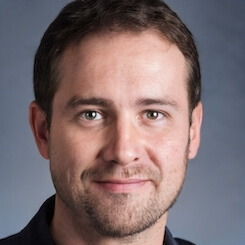 Paul Lendner ist ein praktizierender Experte im Bereich Gesundheit, Medizin und Fitness. Er schreibt bereits seit über 5 Jahren für das Managed Care Mag. Mit seinen Artikeln, die einen einzigartigen Expertenstatus nachweisen, liefert er unseren Lesern nicht nur Mehrwert, sondern auch Hilfestellung bei ihren Problemen.