For more than a decade, it has seemed this would catch fire. But many insurers are still looking for evidence that it can reduce overall costs.
Once in a while an idea arrives at the tangled arena of health care that promises enhanced patient outcomes and reduced costs in such an eminently reasonable way that it seems no one could disagree. But then the implementation of this idea proceeds in a much less satisfactory way than might be expected.
Such an idea is pharmacist care, the notion that the pharmacist should go beyond the mere dispensing of drugs to become involved with the patient in every aspect of the drug therapy, with the only caveat that the pharmacist works with the physician, who remains the ultimate authority over the patient's treatment.
The pharmacist's expertise is more important today than ever before "because there are more drugs today on the market than there have ever been in the history of health care," says Douglas Hoey, RPh, senior vice president for practice affairs at the National Community Pharmacists Association. "Moreover, medication regimes are more complex today. All of the breakthroughs in medicine, all the life-saving discoveries, go for naught if the medications are not taken correctly."
This idea got its start in the 1970s, progressed gradually, picked up momentum in the 1990s and is still moving forward, if slowly. Let's first take a look at a more formal definition of this concept, look at some of its benefits, and then follow it out into the real world to see why its results there have been mixed.
Most, if not all, pharmacist organizations have their own definition, all of which appear to be basically the same.
The American Pharmaceutical Association in its Principles of Practice for Pharmaceutical Care states: "Pharmaceutical Care is a patient-centered, outcomes -oriented pharmacy practice that requires the pharmacist to work in concert with the patient and the patient's other health care providers to promote health, to prevent disease, and to assess, monitor, initiate, and modify medication use to assure that drug therapy regimens are safe and effective. The goal of pharmaceutical care is to optimize the patient's health-related quality of life, and achieve positive clinical outcomes, within realistic economic expenditures."
Perhaps as some indication of the battering this lofty concept often gets when it reaches the real world is that there is now considerable disagreement among pharmacists themselves about what to call this phenomenon. The historical and more or less official term is pharmaceutical care, but there is a movement toward pharmacy care and now to pharmacist care. This whole point of this concept, so this argument goes, is that it is the pharmacist who is providing this service.
For Ken Thorpe, PhD, professor of health policy at Emory University in Atlanta, pharmacist care's economics and improved patient outcomes go hand in hand. "Pharmacists can play a big role in making sure the right dosages are administered in the right combinations. They can also play a role in the patient's actual taking of the prescriptions," since lack of adherence and drug interactions remain major problems.
Hoey points out that pharmacists now undergo extensive training, which makes them natural candidates for this type of oversight. "In the late 1950s and 1960s, the training of a pharmacist typically took four to five years," Hoey says. "During the 1990s, this was raised to a mandatory minimum of six years. Today the training of a pharmacist typically takes seven to nine years. Pharmacists are the medication experts, and their expertise is needed to maximize the uses of medication." These new pharmacists have doctoral degrees, unlike their predecessors.
So why is the concept being implemented in only a piecemeal fashion?
There are a number of reasons, often overlapping. There is resistance among some health care personnel, especially physicians but even some pharmacists.
Government, on both the federal and state levels, is often an obstacle, in terms of both regulations and payments. Private payers, including many HMOs, don't regard this service as one that should be paid for. Then too, the separate arenas of health care in which pharmacists operate, including HMOs as well as independent drug stores, chain drug stores, hospitals, and universities, all have their distinctive features that contribute to or inhibit (or sometimes both) its spread. Like many other issues in health care, what at first appears simple can end up getting pretty complicated. Let's try to sort it out.
Curiously, managed care as an environment for pharmacist care gets very mixed reviews.
"I get very few referrals from HMOs," says DeAnn Mullins, RPh, owner of Mullins Pharmacy in Lynn Haven, Fla. "It's extremely frustrating to know that you can improve outcomes and decrease costs, which you think they would embrace, but they don't."
"If the HMOs are vertically integrated, they tend to strongly encourage patients to use the in-house pharmacy, and penalize them by taking away a benefit if they go to an independent pharmacy" where extra services might be rendered, says Hoey."
"It seems to me managed care is shooting itself in the foot," says Larry M. Lopez, PharmD, professor of pharmacy and medicine and associate chair of pharmacy practice at the University of Florida College of Pharmacy. "They're supposed to be all about preventive medicine and cutting costs, but the way they look at costs only as paying as little as possible up front seems counterproductive."
The Academy of Managed Care Pharmacy (AMCP) does officially support the pharmacist care concept. Marissa Schlaifer, RPh, AMCP's director of pharmacy affairs, acknowledges that there is some resistance, "for managed care is very based on evidence, and this can be very frustrating to pharmacists who know they can offer this service but don't have the type of evidence that HMOs will respond to."
Schlaifer says there is a wide variation in how health plans respond to this issue. But these include some bright spots. "One of the best examples is Kaiser in Colorado," she says. "They have a nationally recognized lipid/high cholesterol clinic that follows patients over the long term. The patients are under the direction of the physician, but the follow-up is handled by pharmacists who have the authority to change medications. It appears that Kaiser has one of the best examples of pharmacist care in managed care. It's the most structured, and has a well documented clinical outcome. I believe that as more documentation of pharmacist care becomes available, that practice will expand more rapidly." (See "At Kaiser Permanente, Physicians and Pharmacists Work Hand in Hand").
Keeping it quiet
If pharmacists still have a way to go to persuade others of the value of their specialized care, they also still have a way to go within their profession. The leading pharmacy schools have incorporated this concept into their curriculum, but many new pharmacy students are surprised to learn of it.
"There is a bit of a culture shock," says Lopez. "They think they will be sequestered in a little room to dispense medication, but right away we have them interacting with patients. In fact, we're changing our admission process, looking for students who can and want to communicate more fully with others."
On the other hand, Lopez says, when the school starts farming out these students to obtain clinical training, another culture shock sometimes takes place. Some established pharmacists are attuned to dispensing medications with a few minutes of instruction — if that — to people standing in line. They don't expect to have half-hour sessions with patients, monitor all their medications, and monitor adherence. "There are some communities that do institute these clinical programs to train students in the field," Lopez says. "But there are not enough of those."
"When I graduated in 1993, I thought pharmacist care was going to change the way we did things, but doctors do not understand it and are threatened by it," observes Mullins, the independent drugstore owner in Lynn Haven, Fla.
Lopez: "Physician response has been variable. Some have been concerned that we were trying to diagnose or to impede their practice, when we're really trying to cooperate with them to improve the quality of care."
Hoey: "As in any health care profession that modifies the role it's had for decades, there has been some baseline resistance. But as medications have mushroomed, newer prescribers are looking to pharmacists to play a more active role."
Susan Sirmans, PharmD, acting department head at the University of Louisiana at Monroe, agrees that the biggest challenge has been in trying to get the medical community to understand that pharmacists are not trying to take over physician territory. "However, there is progress," she says. "I recently received a call from a physician requesting our assistance. That's ideal."
One physician who says that he accepts the basic concept is Michael Fleming, MD, president of the American Academy of Family Physicians, who works in private practice in Shreveport, La. "I think pharmacist care is a good thing. I take any help I can get. If the pharmacist keeps patients informed and promotes safety and prevents error, that's all to the good. I encourage pharmacists to call me and ask questions, and if, as can happen once in a while, they correct me in an error, I'm OK with that."
On the other hand, Fleming says he insists on making the drug selection. "I have the knowledge of the patient and his history over a continuum," he says. He also says he has some issues with pharmacists regarding "the question of money over patient care. I don't want a medication I have chosen changed to a generic brand."
Fleming's acceptance may reflect an incomplete knowledge of the expanding boundaries that advocates would like to apply to pharmacist care, considering that some advocates want not only to dispense and monitor, but to actually select which agent should be used from among a class of drugs, regardless of cost.
The AMCP has published a paper supporting the concept of pharmacist care. Schlaifer says her organization supported the 2003 Medicare amendments to include a provision recognizing that patients taking medications might not take them effectively. Therefore providers of these services must make sure the medications are properly used. But, as Schlaifer acknowledges, "While Part D providers must offer medication therapy management services for specific conditions, the services may be delivered by pharmacists or by other health care professionals."
This bill, says Lopez, "is a blow." This, he says, is but another indication that there are no real provisions for pharmacists being paid for giving extra care.
And that is a major issue. If pharmacies wanted to provide all that pharmacist care implies without being compensated beyond present levels, well, why not?
"The single biggest impediment is the pharmaceutical benefit manager that controls reimbursement rates to pharmacists and doesn't want to pay for these services," adds Hoey.
Overall, says Lopez, payment for pharmaceutical care so far is minimal. "We don't have the provider or political clout to get paid. I'm hoping that our political folks will be able to change things down the road."
How pharmacist care might be implemented in this climate of retail pharmacy is not clear. "The average independent pharmacist may understand this care, but has no means to implement it," says Mullins. "And, until there are economic incentives, it will not happen."
Mullins, however, has overcome these restraints with an entrepreneurial spirit. In partnership with a local physician, she has formed two subsidiary companies, one for diabetes supplies and the other a diabetes self-management training program. How well this concept is settling into chain drug stores is a matter of mixed opinion. If there is a desire by a chain pharmacicst to implement pharmacy services, it must be supported by the chain executives.
"Chain stores have to take orders from corporate," Mullins notes.
Yet Fleming is a physician who works mainly with chain store pharmacists in his community. "The pharmacists I work with may work for corporate, but they have to get along with me," Fleming says.
"I don't see any resistance from chains," says Hoey. "They generally support the concept. Whether they implement it all of the time may be a different story."
"My impression is that chains are leading this effort," Lopez says. "With the increasing expenses of drugs, they see consumers buying more and more of them over the Internet, so they are offering pharmacist consultation as a value-added service."
Kurt Proctor, senior vice president of the National Association of Chain Drug Stores, says, "There is not yet a good model for the payment of these types of services. There are a lot of pilot programs, which chains are participating in. Some are offering the service for a fee or trying to evolve programs where insurance providers pay. I think everybody is looking for the right model."
Looking to the hospital
Could it be that pharmacist care's most immediate role will be in hospitals? "There is more of an exchange between physicians and pharmacists" in hospitals, says Forst. "They both have their committees, which interact, and it's easier for them to work cooperatively and have pharmacists monitor outcomes."
More skeptical is Lopez, who, in addition to working at a university, also works at a hospital. Instead of providing an extensive range of services, his only job, he says, is to keep tabs on adverse interactions. Simply keeping people from dying from drugs administered to them in a hospital is task enough, he says.
Both Lopez and Sirmans say that universities appear to be the best environment for pharmacist care because their medical and pharmaceutical staffs share the same environment and they are involved in the academic work of evolving new ideas.
---
Our most popular topics on Managedcaremag.com
---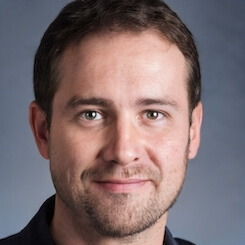 Paul Lendner ist ein praktizierender Experte im Bereich Gesundheit, Medizin und Fitness. Er schreibt bereits seit über 5 Jahren für das Managed Care Mag. Mit seinen Artikeln, die einen einzigartigen Expertenstatus nachweisen, liefert er unseren Lesern nicht nur Mehrwert, sondern auch Hilfestellung bei ihren Problemen.