California is the only state that has a department that deals exclusively with HMOs. A new sheriff's in town.
Cindy Ehnes, director of California's Department of Managed Health Care, sees herself as a revolutionary, an extremist at trying to find the middle way in the often furious tug of war that goes on between consumer rights groups, legislators, providers and the HMOs she regulates.
"I really see myself as carrying the banner for a new approach to government," Ehnes says. "And that approach is neither as a super-conservative or a super-liberal. The approach of this state government is to go right down the middle: Protect citizens but ensure jobs and the economy. Because politics nationally has become so polarized, this is in fact a revolution."
Supervising an industry that offers few win-win scenarios these days, Ehnes seems eager to avoid heavy losses on either side of the insurance table. And that strategy fits in well with her self-described focus on mediation: "to resolve issues as opposed to sit across the table and scream at each other."
Ehnes talked about her quiet revolution with Managed Care only two months after taking over the country's only state agency that is exclusively devoted to HMOs. Created four years ago with a distinctly consumer-oriented agenda, Ehnes' new balancing act has already generated some substantial support from the managed care companies she regulates.
And because California — with its large concentration of health plans and their extensive provider networks — often incubates the trends that catch on around the country, her role lead regulator in approving new plan designs has national implications. The agency also offers other states a potential model in three areas that get a lot of attention around the country: speeding new plan approvals, grappling with prompt-payment requirements, and fielding complaints from the insured.
"In general," says Ehnes, "what plans have asked for is flexibility for alternative benefit design, and we really all know that what that means is higher deductibles, higher copayments, giving consumers the opportunity to pay more for their health care. The field of expertise has not really come up with any other answer to health care premiums than increasing cost sharing and skinnying down benefits.
Those types of plans "have not traditionally been the kind to get our approval. And that is one of the things I've held myself accountable to look at; for the greater well-being and survival of the HMO product in this marketplace. I don't want to see the HMO business go out of business because they became completely unresponsive to what employers asked for. So we are reviewing alternative benefit designs, whereas before we probably wouldn't have looked at some of these things."
Health Savings Accounts
The first of those alternative designs to undergo Ehnes' scrutiny will be health savings accounts, which allow people to sock away income into tax shelters to cover medical expenses. HSAs do put consumers more at risk for health care costs, says Ehnes, "but I do think that they are something that as responsible regulators we need to work with the industry to see if we can determine a product that is both responsive and responsible."
One of the issues she plans to get tough on is a new prompt-pay law.
Citing some examples of HMOs that routinely go past the 90-day mark on paying providers, Ehnes adds that she's ready to speed cash flow with whatever bureaucratic tools she has at her disposal. "We rely on these hospitals and doctors to be our safety net health care system. They're the only entity taking the gamble on getting paid. The insurance company is paid but the provider is taking the gamble on getting paid. I don't think that's the way things ought to be.
"The situation having deteriorated has resulted in a lot of physicians not taking managed care patients, and that threatens access to consumers and survivability of the industry. In terms of enforcing prompt-pay laws — which we are going to be doing — it is intended not to be punitive but rather something that brings balance back to the system. It increases the likelihood that physicians will have a reliable income stream and therefore increases access to manage care."
Several plans say they've heard Ehnes's concerns, particularly as they are timed with a new employer health insurance mandate that has increased scrutiny of all the plans operating in California.
Kaiser rolls with it
Kaiser Permanente's government relations and regulatory officials are quick to say they were major supporters of the bill that created the agency in the first place and approvingly note that Ehnes has moved to speed up the approval process in the state by focusing on suggested changes in product designs.
"In previous days," says Lisa Koltun, Kaiser's vice president for health plan regulatory services, "the agency would preview the entire filing, every word and paragraph." Now, she says, Ehnes and her team "are just focusing on changes, cutting down on review time." But others say that Ehnes, a lawyer and the former enforcement chief for Colorado's Division of Insurance, and her team of regulators are knowledgeable about what health plans have to contend with.
"One of the pros is they do have a strong understanding of how complex and interrelated the dynamics of the delivery system are," says Nancy Monk, vice president for regulatory and government affairs at PacifiCare, about Ehnes's agency. "They have to be well balanced to be successful."
California is unusual in the way that it splits regulatory oversight of managed care plans. The law that created the agency was developed at a time when HMOs were skidding along the bottom of public opinion polls and lawmakers were squarely focused on the more tightly controlled plans. Ehnes was given authority over health care service plans defined by the state's Knox-Keene Act — the state's HMOs and a couple of PPOs. The average PPO operates under the authority of the state's Department of Insurance.
"The law sets up different standards," says Wayne Morris, vice president and regional counsel in Northern California for Kaiser Permanente. PPOs end up with greater flexibility in plan design, putting HMOs at a competitive disadvantage.
"I would say that we do have substantially more scrutiny on the HMO side than the Department of Insurance has applied to PPOs and other indemnity products in California," says Monk.
But, adds Morris, Ehnes has been open to the managed care plans' concerns, a position that has been echoed by the newly elected governor, Arnold Schwarzenegger. "The governor," says Morris, "is also very interested in making sure health care service plans can continue to compete effectively."
"I think that they are much more realistic about what plans have to do to serve the current marketplace," says Monk. "Having rich first-dollar coverage isn't necessarily the best answer for all segments of the marketplace."
"Health care is becoming less affordable and less available and it should be a national crisis," says Ehnes. "But for whatever reason, the average consumer still seems to be relatively disengaged from the implication of that."
For now.
---
Our most popular topics on Managedcaremag.com
---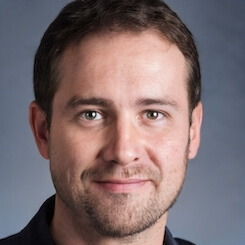 Paul Lendner ist ein praktizierender Experte im Bereich Gesundheit, Medizin und Fitness. Er schreibt bereits seit über 5 Jahren für das Managed Care Mag. Mit seinen Artikeln, die einen einzigartigen Expertenstatus nachweisen, liefert er unseren Lesern nicht nur Mehrwert, sondern auch Hilfestellung bei ihren Problemen.