The senate majority leader, a surgeon who owns a large stake in a chain of hospitals, puts forth far-reaching proposals for reforming the health care system.
'Tis the season of ambitious health care plans and a big, bright vision of the future. And with most health plans driving yet another round of stinging premium hikes, politicians of every stripe are coming up with their own brand of balm to ease the pain.Speaking to the National Press Club last month, Senate Majority Leader Bill Frist floated the idea that the country should create a publicly-chartered private insurer that would help create a big secondary market for health insurance. If it ever came into being, Healthy Mae, patterned after the mortgage market-maker Fannie Mae, would be designed to give individual buyers access to a more stable insurance market — which presumably would feature lower rates that could keep more people covered.
In a town that is often long on wind and short on detail, Frist, a surgeon and part owner of HCA, the massive hospital chain, went on to flesh out a remarkably comprehensive 10-year national health plan. By 2014, he said, the health care system needs to be fully wired with universal electronic medical records (EMRs). Insurance should be affordable, quality far better, and the number of uninsured down, rather than headed up, as it is today. There was even the suggestion of penalizing families that can afford insurance but won't buy it.
Putting issues into play
Outlining this vision at the start of what promises to be another close and fiercely contested campaign for the presidency, Frist is putting policy initiatives into play in a way that promises fairly good odds that at least some of the pieces of the plan will see the light of regulatory day. And with President Bush widely expected to start touting a much broader version of his own health care plan in coming weeks, parts of the "vision thing" may well wind up embedded in the Republican Party platform.
In what is becoming a mantra in Washington circles now that former House Speaker Newt Gingrich has been loudly beating the drum of health care reform, the Senate leader made it clear that the health care system we have is dangerous, access is often blocked to the people who need it most, and that insurance is too often priced out of reach. Said Frist: "Health insurance premiums right now are rising four times faster than wages."
Big gun
Better information technology is being hauled out as a big gun in the Republicans' reform arsenal, and Frist has clearly joined the pack in advocating significant government pressure to shove the technologically deficient health care industry into the 21st century.
So far, said the influential legislator, there's been only a feeble attempt by the industry to reinvent itself. "The health care system today invests about 50 percent less in information technology than other knowledge-based services when you compare it to the financial service system or retail sales or travel."
The senator added his considerable political weight to the push for a universal EMR system to be in place within 10 years. Starting with all federally administered health accounts in the next five years, Frist spelled out a system that should be seamlessly available online to providers, payers, and patients, a move that supporters say should lower cost by improving efficiency and reducing errors.
To get started, Frist proposed a federal mandate in place by 2009 with payment incentives to be used to prod academic centers and major hospitals to use EMRs first.
There were, of course, several Republican favorites in Frist's mix: association health plans, tort reform to reduce litigation, and new tax incentives. But there were some spending initiatives outlined as well, including pushing to get all 5.6 million children of low-income families in the Children's Health Insurance Program — even though many states like Texas have been engineering higher fees to drive them out. And Frist also advocated doubling the number of public health clinics.
But he remained true to traditional Republican talking points — with the emphasis on pushing new programs and government incentives to moderate costs while leaving individuals ultimately responsible for their own care. Frist's big endorsement of a consumer-driven system as a method to introduce more effective cost controls fits comfortably into the Republican philosophy of personal responsibility. "It gives them a greater stake, and greater responsibility, in their own health care," he said in reference to the high-deductible plans.
Frist also made it clear that people with incomes — particularly for the 20 percent of the uninsured in families with "higher incomes" of $50,000 plus — have a personal responsibility to provide catastrophic care insurance.
"I believe higher-income Americans today do have a societal and personal responsibility to cover in some way themselves and their children," he said.
To underline the point, Frist's aides told a Washington Post reporter that Republicans would consider adding a stick among the carrots, perhaps reducing income tax deduction availability for those who couldn't show proof of catastrophic care policies.
Too little, too late?
Of course, health care is considered a franchise issue by the Democrats, and John Kerry hasn't conceded an inch on this subject. "Too little, too late," is Kerry's signature response to anything coming from the Republicans. Kerry is betting that some big tax credits for small businesses, support for drug reimportation, a federal guarantee on catastrophic coverage and opening up the Federal Employees Health Benefits Plan to people who need low-cost insurance will sustain him as the lead candidate on the topic of care.
The country won't see any of these notions become law before next year, if then. Congress was winding down just days after Frist outlined his 10-year plan. With more attention on campaigning than voting, legislators probably will not address health care until 2005, when they'll be either responding to the policy cues of a new president or working under four more years of President Bush and Bill Frist, his physician-leader in the Senate.
Mental Health Parity Must Wait Once Again
More than likely, the mental health parity bill will yet again be among the annual contenders waiting on Congress's blessing when it reconvenes in 2005. Despite a solid majority sponsoring it in the House and in the Senate, House Speaker Dennis Hastert once again has kept the bill bottled up, refusing to schedule a vote.
Supporters were willing to accept a scaled down version of the bill to overcome objections that supporters wanted an indiscriminate mandate covering everything from caffeine addiction to schizophrenia. But Republican leaders are staying dead quiet and sticking to their guns — with America's Health Insurance Plans cheering them on. The industry association objects to any mandates that drive up costs.
This will make the third year in a row that many health care observers on the Hill marked parity as a political sure thing. Others have been careful to hedge their bets, though, mindful of the clout in House Republicans' hands and the tricky undercurrents of a national election year. For the record, President Bush endorsed parity two years ago, but hasn't mentioned the issue since.
Seemingly banished to an eternity of political limbo, parity illustrates that while offering ideas about health care has become increasingly popular, getting them into law is another matter altogether.
John Carroll, a freelance writer living near Austin, Texas, has been a contributing editor to Managed Care for four years.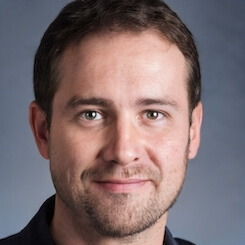 Paul Lendner ist ein praktizierender Experte im Bereich Gesundheit, Medizin und Fitness. Er schreibt bereits seit über 5 Jahren für das Managed Care Mag. Mit seinen Artikeln, die einen einzigartigen Expertenstatus nachweisen, liefert er unseren Lesern nicht nur Mehrwert, sondern auch Hilfestellung bei ihren Problemen.