Physicians are not the only problem. Health plans too often view guidelines as rigid routines rather than flexible aids to good practice.
To date, there are more than 100 sets of evidence-based guidelines that have been developed by medical schools, specialty medical groups, government agencies, and health care companies. They range from how to treat common ailments such as asthma and hypertension to how to perform surgeries and how to tackle serious acute diseases such as cancer.
And not one of them is worth a dime unless a physician follows it. But before any physician accepts and puts into practice a clinical guideline, the source of the guideline must be credible, the evidence for making the guideline must be based on solid science, and, finally, the physician must be willing to implement and adhere to the guideline. All must be in alignment.
If those criteria are not met, doctors will respond to pressure by saying that they simply don't have enough information, time, or readiness to change — or enough confidence in their ability to do everything the guidelines recommend.
Mounting pressure
They'll make this stand — if that's the right phrase for such passive aggression — even in the face of increasing pressure from employers, health plans, and government payers who are experimenting with programs that reward physicians who adhere to evidence-based guidelines.
Quite simply, "Doctors don't want to be told, especially by someone or some group that they don't know or have confidence in, how to care for an individual patient," says Manuel Lowenhaupt, MD, a vice president at Capgemini, the consulting company. In addition, "Physicians have spent their entire career training to be an expert in a particular therapeutic field and they've spent a great deal of time with an individual patient to find the correct solution to help this patient." Overlooking that experience and following a guideline because a health plan or a government agency says you should is not so easy to do.
"Nor is it 'cool,' for lack of a better term," says Lowenhaupt. "Many in the physician community view being 'one of the managed care guys' as not being cool. In fact, being the most compliant, best managed-care physician isn't always something a physician's peer group will cheer. Not many of a physician's peers would say, 'Oh I wish I could be like you.'"
If you listen in, you will hear some interesting anecdotes, says Lowenhaupt. "You'll hear stories about how one doctor worked the system to get a patient a particular drug, or how another doctor confronted a managed care company and got it to provide coverage for a procedure."
So the resistance to the current payment system is carried over to guidelines, especially if the guidelines are issued by a government agency or a health insurer.
Consider the source
Numerous studies have shown that physicians are primarily concerned with providing the best possible care for their patients. Yet, when push comes to shove, physicians tend to follow what they have been taught and what their peers are practicing. Unfortunately for patients, some practices taught 20 years ago in medical school are not being taught today, but are still in use.
"I have seen some studies that looked at which guideline a provider will follow," says Kenneth S. Fink, MD, MPH, the director of the evidence-based practice centers program at the Agency for Healthcare Research and Quality (AHRQ). "As expected, different providers follow different guidelines. Often they will look to their specialty society, more so than they would look to other national renowned bodies, like the American Cancer Society or the U.S. Preventive Services Task Force." AHRQ conducts systematic evidence-based reviews that are often used by other groups, such as medical specialty societies and the Preventive Services Task Force to develop guidelines.
So the source of the guideline is important.
"If it is a health insurer who is recommending that a guideline be followed, then a physician is going to question who in the health plan's organization specifically created it," says Peter Ubel, MD, director of the program for improving health care decisions at the University of Michigan and VA Medical Center in Ann Arbor, and professor of medicine at the University of Michigan. "If there is no involvement of patients or a community representative, then physicians may be suspicious. If it looks like only people interested in the bottom line are making the guideline recommendation, then it looks suspicious. You need people from different sides of the street to come up with a guideline." Getting different parties to agree on one guideline is not easy either.
"Who should be setting the guidelines for the use of ophthalmology services in people with diabetes, for example?" continues Ubel. "The ophthalmologist groups have their interest; the consumer diabetes groups have their own interests. So should it be the U.S. Preventive Services Task Force? The problem is that guidelines are not always consistent between all the groups."
At the very least, "You should have physician input throughout all stages of guideline creation," says Judy Slagle, RN, MPA, director of health information and reimbursement at BlueCross BlueShield of Tennessee. The insurer is conducting a year-long pilot program designed to pay physicians for using evidence-based guidelines and providing other services not usually covered by insurance (see "Blues Plan In Tennessee Pays Physicians To Follow Guidelines").
Barriers to adherence
What stands in the way of adherence? In the literature, the barriers to adherence are time, inertia, and payment. In addition, "There may be some perception that guidelines are used for cost-control or to take away provider autonomy," say Slagle.
Time. "The greatest barrier to me is that I'm so busy doing my daily work that it's hard for me to relearn my daily work," says Lowenhaupt, the Capgemini consultant. "So I see doctors who were excellent clinicians 20 years ago, but they're still practicing that 20-year-old medicine and it no longer cuts it."
Says Slagle: "Offices are busy places; physicians don't have time in between seeing patients to access guidelines. Plus there is a lot of literature to go through and incorporate into your daily practice."
Inertia. Anyone who has completed a task or performed an evaluation the same way over an extended period of time experiences this. You cut the lawn the same way, in the same pattern because that is how you have always done it. In a similar manner, you have treated hypertension with calcium channel blockers first because that is how you have always done it. Current guidelines recommend diuretics and beta blockers as first-line therapy.
"We are talking about a 10-year adoption cycle," says Lowenhaupt. "Look at how long it took for physicians to finally start giving aspirin to their patients who survived a myocardial infarction."
Another barrier, points out Lowenhaupt, is the way physicians learn medicine.
"We use the apprentice model," he continues. "The way I learned, I followed around a physician who was an older and smarter doctor than me, and I watched what he did." This methodology gives rise to regional variances in diagnosis, treatment, and performance of procedures.
"But in the real world, I'm asked to learn in a different mode — by reading or attending a conference. We learn best through experience and we don't have that continued experiential learning once we're out here in practice." The one exception is in academic settings. "And guess what settings encourage the adoption of new ways in treatment?" Lowenhaupt asks.
Payment. "Ironically, insurers create barriers themselves," says Slagle. "Some insurers do not pay for management time or time to do research. Insurers pay for the physician to have a face-to-face encounter with a patient in an office, not to write a quick e-mail to follow up with a patient."
Not all guidelines are summarily dismissed, however. A poll conducted by the Kaiser Family Foundation found that managed care did increase the use of practice guidelines and disease management protocols (see "Poll Suggests Not All Physician Ears Are Deaf to Guidelines," below).
Tools vs. rules
There can be a tendency for health insurers to view guidelines as rules, rather than tools. This perception does not increase physician adherence. Rather, it encourages physician resistance.
"You've heard expressions like cookie-cutter or cookbook medicine?" asks Ubel, the VA Medical Center official. "Clinicians are right to say that one size does not fit all. You can't expect to treat all patients the same way. That's why they are called guidelines and not rules."
"I think there may be misunderstanding of the terms," says Fink, the AHRQ official. "A guideline can suggest that for the average person, the best way to approach care is by doing X, Y, and Z. It doesn't mean it's the only way; it just means it's the best place to start for most people."
Cyril Hetsko, MD, agrees. "I think some guidelines are useful as tools, but when they are viewed as hard and fast rules, they can be difficult to accept and implement," says Hetsko, who is a member of the board of trustees of the American Medical Association. "Certainly, guidelines can increase a physician's ability to practice evidence-based medicine, but they can't be a substitute for the experience and judgment of a physician who is dealing with an individual patient. A physician always has to temper guidelines with the realities of treating an individual patient."
Saddling the physician with guidelines is not always detrimental, however. Ubel points out that even though the U.S. Preventive Services Task Force says that women at low risk for cervical cancer don't need yearly Pap smears, "a woman still expects one during her annual gynecologic examination."
"So if a guideline goes against what a patient wants, patients come first," says Ubel. "Not complying with the patient's wishes is going to hurt a physician's business." In addition, he says physicians see more broadly than guidelines. "Coming in for an annual Pap smear and gynecologic examination may be the only time I get to see this patient. That's my chance to talk to the patient about a lot of other health issues."
Does it work for the doctor?
Physicians are like everyone else, points out Lowenhaupt from Capgemini. "If a given physician perceives that the value of a guideline is that he saved the managed care company lots of money, it doesn't seem all that valuable to him," says Lowenhaupt. "The physician is not lying awake at night worrying about his favorite insurance company's profit and loss. He's more likely to worry about his own profit and loss and the care of his patients.
Says Ubel: "Managed care organizations should tell their physicians the intent of the guideline. If the intent is to restrict use of a drug, to save money for the insurance company, or if the organization is using guideline adherence as a determinant of level of payment, then it is likely that physicians will accept it less than enthusiastically."
Lowenhaupt continues: "On the other hand, if I were the sophisticated managed care organization, and I recognized that there was an intersection between clinical outcomes and financial performance, such that the best clinical outcomes often support positive financial outcomes, then I would position my guidelines around clinical outcomes."
If guidelines are positioned to avoid malpractice, that's something a physician would want to embrace. "Unfortunately the guidelines have been positioned in the opposite," says Lowenhaupt. "They have been positioned as saying, 'This is an arbitrary standard of care for my community.' By making these guidelines available to the public, physicians worry that it creates an arbitrary and inappropriate standard of care. That creates a liability for the physician, rather than reduces his liability."
No impediment
Guidelines should also be designed so as not to impede the physician's flow of work. "If a physician has to stop an examination of a patient and go look up a specific guideline that a patient's insurance insists should be followed, that physician is going to be perceived as less than competent," says Lowenhaupt.
He finds that the most successful deployments of guidelines are those that are driven by patients.
For example, "instead of showing the guideline for low back pain to the physician, the insurer gave it to the patient," says Lowenhaupt. "The insurer suggested to the patient that he take the guideline with him to the next physician visit and ask if this guideline would be a good idea." The result? A much better experience by all parties involved.
"Using guidelines as a tool that encourages conversations works better. This guideline strategy makes it easier for the physician to integrate the guideline into his work flow." In addition, points out Lowenhaupt, the physician is not perceived as incompetent or unaware of the guideline. "Having the patient bring up the guideline as a point of discussion says to the physician, 'We can work together in a partnership,'" says Lowenhaupt.
Appeal for quality
Hetsko, the AMA board member, emphasizes that in a professional setting, adherence is more likely if guidelines appeal to the physician's desire to provide high quality of care. "This type of motivation is key and important," he says. "That's why guidelines from professional organizations are more readily accepted. Clearly, if the guidelines are evidence based and coming from physicians and physician groups and vetted by a number of groups, these types of tools are invaluable and a lot of physicians would look at them and consider them for their daily clinical practice.
"The AMA convenes the Physician Consortium for Performance Improvement, which includes more than 60 medical societies and government agencies to develop physician clinical performance measures based on guidelines," continues Hetsko.
"The measures are evidence-based tools, not rules. They are based on guideline content and data collection methodology. For any guideline to be accepted, it must enhance the physician's ability to practice evidence-based medicine," he says, and not act as an obstacle either to the physician's work flow or to his method of payment.
---
Our most popular topics on Managedcaremag.com
---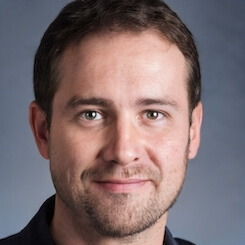 Paul Lendner ist ein praktizierender Experte im Bereich Gesundheit, Medizin und Fitness. Er schreibt bereits seit über 5 Jahren für das Managed Care Mag. Mit seinen Artikeln, die einen einzigartigen Expertenstatus nachweisen, liefert er unseren Lesern nicht nur Mehrwert, sondern auch Hilfestellung bei ihren Problemen.