While there has been much discussion about the need to reduce medical errors, little attention has been given to how health insurers can help.
Patient safety and medical errors have become the focus of increasing attention from the public, policymakers, and accreditation agencies. While most of the epidemiology and interventions that have been developed are hospital-based, managed care organizations (MCOs) clearly are important stakeholders in this issue, from the standpoint of both quality of care and cost. What is less clear, and has received minimal attention in the literature, is the role of managed care in supporting, partnering, or otherwise helping to improve outcomes in this area.
We will review much of the important work that has been done to date, describe the approach that two MCOs have taken in linking patient safety to a "pay-for-performance" initiative, and describe a Web-based searchable compendium of incentive and award programs to improve safety for health plan members.
Starting with the IOM
Significant increased awareness of this issue can be attributed to the publication of the Institute of Medicine report "To Err is Human" in 1999. This report exposed the risks of medical care in the United States and stunned many Americans and the medical establishment with its estimate of 44,000 to 98,000 deaths related to medical errors each year and other serious adverse events. A second IOM report, "Crossing the Quality Chasm: A New Health System for the 21st Century," highlighted safety as a fundamental aim of an effective system. The initial works focused mostly on the epidemiology of errors and adverse events, leading many to question the trust that they previously had in the health care system.
Surge of research
But these reports also prompted a surge of research and creation of coalitions focusing on ways to reduce these events. In January 2001, the Agency for Healthcare Research and Quality (AHRQ), the federal agency taking the lead in studying and promoting patient safety, commissioned the collaborative Evidence-Based Practice Center (EPC) at the University of California San Francisco-Stanford University to review the scientific literature as it pertained to improving patient safety. The EPC engaged 40 authors at 11 institutions in the United States to review more than 3,000 pieces of literature; the resulting publication, "Making Health Care Safer: A Critical Analysis of Patient Safety Practices," described this effort to determine appropriate actions to improve the safety of patients. Patient safety practice was defined as "a type of process or structure whose application reduces the probability of adverse events resulting from exposure to the health care system across a range of diseases and procedures."
The focus was on systemic change rather than punishment of poor performers. Although as noted above, much of the focus was on hospitals, the editors note that there was some blurring of the line between targeted quality improvement activities and safety and "when there was a close call we generally chose to be inclusive." As an example, practices designed to increase the rate of appropriate prophylaxis against venous thromboembolism, the appropriateness of pain management, and ascertainment of patient preference regarding end-of-life care were included in their analysis.
The report, however, did consider nursing homes, ambulatory care, and patient self-management in addition to hospital care. Content areas include traditional clinical areas such as adverse drug events, nosocomial infections, and complications of surgery, and less traditional areas such a fatigue and information transfer. It also considers nonmedical disciplines likely to contain promising approaches to improving patient safety, such as, information technology, human factors research, and organizational theory.
Teams of authors then were selected based on expertise in the relevant subject matter and/or familiarity with the techniques of evidence-based review and technology appraisal. Specific methodology used is beyond the scope of this paper, but can be reviewed in the publication. Ultimately, 79 patient safety practices were reviewed in detail. The 11 that were the most highly rated are in the table below.
Safety initiatives
Another group with national visibility and influence that has become prominent in this area is the Leapfrog Group, a coalition of more than 150 public and private organizations that provides health care benefits. They initially developed three hospital safety initiatives, which have gained wide acceptance. These include computer physician order entry, evidence-based hospital referral for high risk surgery and neonatal intensive care, and ICU physician staffing.
The National Quality Forum (NQF), a public-private partnership formed under the Clinton administration to promote a national quality agenda, used these results in recommending and implementing evidence-based patient safety practices. "Safe Practices for Better Health Care: A Consensus Report, 2003," endorsed 30 safety practices that "should be universally utilized in applicable clinical care settings to reduce the risk of harm to patients." These 30 were culled from an original pool of more than 220 candidate practices, based on each practice's specificity, effectiveness, potential benefit, generalizability, and readiness for implementation. Many of the AHRQ and Leapfrog safety practice recommendations, as well as those from other organizations are included. These are listed in the table below.
As of Jan.1, 2004, all organizations accredited by the Joint Commission on Accreditation of Healthcare Organizations (JCAHO) are surveyed for implementation of the following National Patient Safety Goals — or acceptable alternatives — as appropriate to the services the organization provides. JCAHO's national patient safety goals for 2004 are:
Improve the accuracy of patient identification.
Improve the effectiveness of communication among caregivers.
Improve the safety of using high-alert medications.
Eliminate wrong-site, wrong-patient, wrong-procedure surgery.
Improve the safety of using infusion pumps.
Improve the effectiveness of clinical alarm systems.
Reduce the risk of health care-acquired infections.
These goals clearly were influenced by the set of safe practices endorsed by the NQF.
Despite these efforts, until recently there had been limited data and research on the magnitude of medical injuries and patient safety subsequent to the original IOM report. In response to significant issues related to defining, reporting, and using these measurements, the AHRQ recently developed and released a set of Patient Safety Indicators (PSI), specifically designed for screening hospital administrative data for incidents of concern related to patient safety.
Using this tool, a study by Zhan C. Miller, MR, in the Oct. 8, 2003 issue of JAMA was the first to identify the rates of, and excess length of stay and mortality associated with, these specific patient safety indicators. Miller estimated that the 18 patient safety indicators evaluated contributed to $9.3 billion in excess charges and 32,591 deaths in the United States annually.
Ambitious report
Another major report was released by HealthGrades in July 2004 — HealthGrades Quality Study: Patient Safety in American Hospitals. To identify the patient safety incident rates for every hospital in the country, HealthGrades applied the PSI software to three years of Medicare data (2000-2002) to identify incidence of patient safety events by PSI. They then applied the methodology referenced in the JAMA study to evaluate the mortality and cost associated with these patient safety incidents. This was the first study to identify the impact of patient safety incidents on potentially avoidable deaths and excess costs associated with AHRQ's patient safety indicators in the Medicare population across all U.S. hospitals. Among other findings, the 16 PSIs studied accounted for excess inpatient cost to the Medicare system of about $2.9 billion annually. Decubitus ulcer ($2.6 billion), post-operative pulmonary embolism or deep vein thrombosis ($1.4 billion), and selected infections due to medical care ($1.7 billion) were the most costly and accounted for 66 percent of all excess attributable costs from 2000 through 2002.
Role of managed care
The main sources of standards for MCOs are accreditation organizations. They must also comply with extensive regulations for federal and state programs. The National Committee for Quality Assurance (NCQA) and URAC require that the quality improvement program address the safety of clinical care as part of the standards, but specific practices to reduce medical errors and improve patient safety have not been explicitly defined. Many accredited health care organizations have only basic systems and processes to ensure patient safety.
Given the relatively loose accreditation standards, how can MCOs have a meaningful role in facilitating and supporting this important issue? In a recent commentary in the American Journal of Managed Care, L. Gregory Pawlson, MD, MPH, and NCQA President Margaret E. O'Kane, MS, make this argument: "… Given the increasing burden of malpractice, as well as the emerging concerns about patient safety, managed care organizations and their providers need to work together with malpractice insurers and quality improvement experts to refocus their efforts on creating systems improvement; driving measurement, analysis, and feedback; and developing incentives for performance that will align quality and risk management efforts and drive breakthroughs in quality, including patient safety."
An increasing focus on quality incentives (e.g., pay for performance) by MCOs provides an opportunity for addressing some of these suggestions and incorporating patient safety standards for hospitals and physicians.
The Leapfrog Group has developed the first public Web-based compendium of incentive and reward programs aimed at improving health care in both in-patient and out-patient settings. The Incentive and Reward Compendium documents and categorizes both financial programs, such those that reward providers with quality bonuses, and nonfinancial programs, such as those that reward providers with public recognition.
Currently the compendium details 77 programs from around the country, including many MCOs. Users are able to sort by location and program target as well as by keyword (for the URL, see the end of this article).
Two examples in the compendium were developed and initiated by Independence Blue Cross of Pennsylvania and Anthem Blue Cross and Blue Shield of Virginia.
Intensive program
Independence Blue Cross has initiated an incentive program at one large six-hospital system. It has incorporated safety measures from several of the sources indicated above as part of its overall Hospital Quality Incentive Program. These include performance on JCAHO's National Hospital Quality Measures core measures (acute myocardial infarction, heart failure, community acquired pneumonia), AHRQ standards (VTE prophylaxis, perioperative antibiotic use), as well as recommendations of the Delaware Valley Healthcare Council (DVHC) for a Medication Safety Program.
This Regional Medication Safety Program for Hospitals is a collaborative patient safety effort to focus on 16 proven action goals to reduce medication errors.
It coincides with national efforts to implement the Institute of Medicine's recommendations for improving hospital systems and building a "culture of safety" (See "Regional Medication Safety Program for Hospitals: Action Goals").
Anthem's Quality-In-Sights Hospital Incentive Program (Q-HIP), developed by Richardson Grinnen, MD, and Yujie Shan, PhD, was introduced in Virginia on July 1, 2003. This program rewards Virginia hospitals for improved performance in patient safety, health outcomes, and patient satisfaction. The genesis of the program was an initial program looking at hospital clinical variation and at antibiotic resistance prior to 1999.
When the IOM report substantially raised the profile of patient safety, Anthem BCBS in Virginia answered the call for patient safety by becoming the major sponsor of Virginians Improving Patient Care and Safety (VIPC&S). This organization consists of health plans, hospitals, physicians, other health care providers, employers, and other stakeholders with the mission to improve patient safety in the Commonwealth of Virginia.
Continued discussion
During the next three years there was further dialogue among hospitals, physicians, and Anthem on patient safety, clinical outcomes, patient satisfaction, and pay for performance. The concerns of the Leapfrog Group, the patient safety and clinical outcomes initiatives of JCAHO, and the interest of the hospitals in Virginia ultimately provided the critical mass necessary to advance Q-HIP.
Hospitals are scored on patient safety, health outcomes, and patient satisfaction. The scorecard is tied to a payment matrix, with incremental payment based on hospital performance. The core components of the program will initially emphasize performance in cardiac care. The scoring is based on hospitals with the full complement of cardiac services including cardiac surgery, those that do only cardiac catheterization and percutaneous cardiac interventions, and those that do neither.
Compliance reviewed
Patient safety scoring is tied to documented compliance with the JCAHO patient safety goals, implementation of computerized physician order entry (CPOE), ICU physician staffing standards, and pharmacy safety standards.
Health outcomes scoring is based on participation in the American College of Cardiology-National Cardiovascular Data Registry (ACC-NCDR), performance on 11 clinical ACC-NCDR indicators for cardiac catheterization and percutaneous cardiac intervention, performance on JCAHO's National Hospital Quality Measures core measures (acute myocardial infarction, heart failure, pneumonia), and performance on coronary artery bypass graft procedures (risk adjusted mortality and readmission in 14 days).
Additional points may be scored through superior performance in the Surgical Infection Prevention program of the JCAHO.
Patient safety and health outcomes are based on all payer data. Patient satisfaction and health status scoring are based on Anthem-only data and are done by an independent external vendor. All Anthem members who have been hospitalized during the measurement period will receive the survey with specific exceptions based on age, certain diagnostic categories, and certain other categories such as being Anthem employees. The data are collected by the hospitals themselves based on standardized data tools, or by third parties such as the American College of Cardiology through the National Cardiovascular Data Registry or through the Virginia Health Information Center.
The data are then submitted to the Virginia Health Quality Center (VHQC) for validation. The VHQC is Virginia's quality improvement organization. The VHQC then submits the validated data to Anthem for scoring and for feedback to the individual hospitals. Thus far, one year of data have been collected. The hospitals receive their own outcomes. Aggregate, blinded data are reviewed by all of the hospitals in feedback sessions with Anthem.
From July 1, 2003 through June 30, 2004, 16 large hospital systems in Virginia participated in Q-HIP. There are now more than 40 hospitals participating in Q-HIP.
A companion Physician Pay for Performance (QP3) program is currently being developed.
Role of managed care
Patient safety and error reduction are essential goals for health care organizations. While most goals have been hospital-based, managed care organizations are in a unique position to incorporate this area into their quality programs by giving support and providing incentives for areas which have been found to be valuable based on a review of evidence.
---
Our most popular topics on Managedcaremag.com
---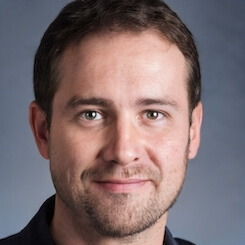 Paul Lendner ist ein praktizierender Experte im Bereich Gesundheit, Medizin und Fitness. Er schreibt bereits seit über 5 Jahren für das Managed Care Mag. Mit seinen Artikeln, die einen einzigartigen Expertenstatus nachweisen, liefert er unseren Lesern nicht nur Mehrwert, sondern auch Hilfestellung bei ihren Problemen.