As new specialty pharmacy care becomes more dominant, companies devoted to managing these products and their associated costs are finding a market.
Few readers of this column could possibly miss the daily headlines concerning the continuing crisis of health care costs. One of the most rapidly rising sectors of care is the specialty pharmacy, which, for the purposes of this article, will be defined in a rather broad manner to include biologics, targeted therapeutics, and other injectables, all with high monthly costs.
These products have created a new set of challenges for insurers as they attempt to control costs. One of their major challenges is that these new products are administered in a variety of settings and the claims are mixed between the pharmacy and medical benefit structures.
There are innumerable benefit designs in use today, including increased copayments, coinsurance, special tiers, and special riders. There are numerous utilization management approaches, including stepped-care protocols, preferred, and nonpreferred products.
There are also reimbursement limitations for physician-administered drugs, and specialty pharmacy contracts to take advantage of volume-based discounts.
There are also higher deductibles and higher out-of-pocket maximum amounts being programmed into the insurance programs. But there have been gaps in the ability of health plans to manage this sector.
Two companies
Two companies — Ancillary Care Management (ACM) and ICORE Healthcare — are attempting to fill in those gaps.
ACM offers an array of services whose foundation is the application of pharmacy benefit methodologies to the medical benefit. In a sense, it offers the repricing of medical claims at an NDC level and with a drug-specific edit capability similar to a PBM, but built specifically for this high-dollar area. The coding on the claim is translated to a HCPCS code (J code) equivalent for adjudication by a payer's legacy system.
Its software reprices the claims to an NDC-referenced price so that health plans can pay for these products using AWP-based pricing, maximum allowable charge (MAC) limits, and upper brand limits (UBL), as well as the new Medicare Average Sales Price (ASP) methodology. Specific drug edits can be added to assist in managing these products. This can be done for any disease category or drug claims received from providers.
Aggregate data
ACM can also aggregate medical and pharmacy data. This in turn helps to support the rebate contracts in an environment where some products are self-administered and others are administered in a physician's office.
Moving market share in categories such as psoriasis and rheumatoid arthritis is difficult if not impossible for most health plans without an electronic interface. With a complete set of data, these areas become open game for the negotiations to start.
In addition, ACM has developed a preferred formulary for injectable products based first on safety and efficacy and then on price. This organization does not actually handle the products; it handles the claims and the prior-authorization requests for the products.
Additional services the company can provide include reviewing prior-authorization requests for approvals for most of the common high-priced injectables for health plans as well as handling communication with the physicians.
This is accomplished with a Web-based application that has branching protocol capabilities (sometimes referred to as a rules engine) that link to the claims process described above. A payer can choose to utilize ACM-based protocols or to implement its own on the same system.
Rebate contracts
ICORE currently offers a totally different platform of services that involve rebate contracts. Similar to ACM, it has set up a preferred formulary. ACM then contracts with some of the largest biotech and injectable manufacturers for market share rebates.
As most readers recognize, the small molecules have been subject to rebate contracts since the last ice age. Not so with the specialty pharmacy products. Because of little competition in the various categories, little ability or interest on the part of the health plans to direct market share, and little volume, rebates were seldom available.
In addition, the determination of product market share presented a challenge, since injectables are often covered under both the pharmacy and the medical benefit. That has all been changing.
ICORE Healthcare, with experience in injectable pharmacy management, sells a set of upfront and performance-based injectable rebate contracts involving a number of drug categories.
These categories represent approximately 70 percent to 80 percent of a health plans' budget for the specialty drug sector — including growth hormone, infertility products, hepatitis C, multiple sclerosis, oncology, hemophilia, psoriasis, and arthritis products. ICORE Healthcare has amassed over 35 million lives under these contracts.
Business model
ICORE's business model is rather simple. The company offers a limited formulary within a given disease category to drive market share to the preferred products.
It feeds the market-share-driven rebate dollars (percentages can reach the high single digits) back to the payer. The challenge that most payers have is increasing the market shares of the drugs that are on the preferred formulary.
The resources and numerous marketing principles applied can be overwhelming for a single payer to manage. ICORE includes a comprehensive and coordinated pull-through implementation plan.
Access to rebates
It also offers physician detailing and other programs intended to increase the share of the preferred products. For its services, it is paid an administrative fee by the manufacturer; the health plans do not contribute to this fee. ICORE handles all of the data processing, generation of reports, contracting, collection, and dissemination of rebate revenue.
Although the model is simple, executing it effectively is quite complex. ICORE has been able to give health plans access to rebates that until now were not offered or were otherwise inaccessible.
Moving market share
The inability of managed care organizations to move the market share of a "preferred" specialty pharmacy product has always been a challenge. Without being able to move market share, the manufacturers would not grant rebates. Thus, a vendor that can produce a rebate provides health plans a new source of revenue in the biotechnology area.
As the growth of specialty pharmacy continues, insurers will search for ways to trim costs for this rapidly rising sector. It was inevitable that the plethora of targeted therapeutics would spawn the development of a new class of management techniques and companies.
These companies and others are identifying needs and filling them. New types of expertise will help health plans manage these products and allow patients continued access to tomorrow's medicines!
Thomas Morrow, MD, is president of the National Association of Managed Care Physicians and vice president and medical director of Matria Health Care. He has 20 years of managed care experience at the payer or health plan level.
---
Our most popular topics on Managedcaremag.com
---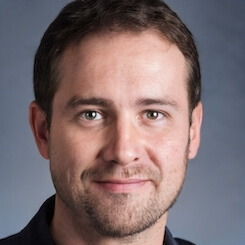 Paul Lendner ist ein praktizierender Experte im Bereich Gesundheit, Medizin und Fitness. Er schreibt bereits seit über 5 Jahren für das Managed Care Mag. Mit seinen Artikeln, die einen einzigartigen Expertenstatus nachweisen, liefert er unseren Lesern nicht nur Mehrwert, sondern auch Hilfestellung bei ihren Problemen.