The entire managed care industry is desperate to cut costs and is beginning to turn toward a controversial method to do just that.
MANAGED CARE 

June

 

2005

. ©MediMedia USA
The entire managed care industry is desperate to cut costs and is beginning to turn toward a controversial method to do just that.
Ed Silverman
With health care costs rising, employers are squawking and demanding that managed care plans find a way to put a brake on expenses. This helps explain the increasing growth of outsourcing among insurers. Long the bastion of back-office claims processing, membership enrollment, and call centers, outsourcing is gradually taking hold elsewhere as managed care looks to cut costs.
But let's step back a bit. In general, U.S. companies spent more than $16 billion in 2004 to outsource all sorts of jobs, including medical transcription, according to The Black Book of Outsourcing, which was written by Douglas Brown and Scott Wilson of the Outsourcing Management Institute.
That's considered money well spent. The book points out that such investment is expected to cut costs in the long run by increasing productivity, lowering inflation, and lowering interest rates.
"Without adopting an aggressive attitude and an open attitude toward outsourcing, businesses stand to lose," the consultants write. "It's in a company's best interest to use the abilities of remaining in-house employees in other, more productive activities."
No surprise
The outsourcing trend, in general, is an outgrowth of the merger activity of the past decade. Those combinations forced the entire industry to examine every corner for new ways to save dollars. It's no surprise that outsourcing is moving into patient care, experts say.
"It's really consistent with the consolidation trend of the past few years," says Eric Brown, vice president for health care research at Forrester Research. "They're always looking for an opportunity to wring efficiency out of the system."
And like other industries, some outsourcing is going offshore. More than half of mailroom and data entry activity is already outsourced, according to Ravi Shah, an assistant vice president at Tela Sourcing, an outsourcing provider.
Of that, nearly 90 percent is already offshore, he estimates. Much of the business is in India, where other outsourcing vendors are hiring radiologists to quickly examine scans of U.S. patients before shipping them back to hospitals here.
"There's an acute shortage of radiologists in the U.S.," says Shah. "And when you do find them, they're expensive. So they are read by someone in India, where there's a different economic situation.
"But now that health plans have had success with these pieces, what can they do next?" he asks. "More pieces will be outsourced, primarily technology pieces, but I also think there's some leeriness with offshoring, because there's a higher risk if something goes wrong."
Indeed, privacy issues are often raised. In an era when "secure" computer systems are increasingly proving insecure, health plans need to be careful about who is eyeing patient information. A HIPAA violation is the last thing anyone wants or needs.
Big savings
Still, the lower cost is enticing. Shah estimates that data entry can be handled for 20 cents to 25 cents per claim offshore, compared with 40 cents to 60 cents domestically. In other words, savings can be half of what is spent here.
Yet the mere mention these days of outsourcing jobs to another country is grist for politicians and may cause bad publicity. A Gallup Poll last year found that 61 percent of Americans are concerned they, a friend, or a relative may lose a job to offshore outsourcing.
"This whole issue is very complicated and sensitive," says Kevin Brown, chief executive and president of Amisys Synertech, a company that sells health plans services for processing claims and fielding calls.
"I think the best things to outsource are the activities that don't require human contact with the customer. So that rules out call centers and membership enrollment. You really don't want to do anything without your client's permission anyway."
The sensitivity is demonstrable. A 2004 survey of offshore initiatives by the Gartner Group consulting company found that less than 5 percent of health care payers have plans to go offshore. Why? They cited political insecurity, employee unrest, and uncertain savings.
But the increased pressure to compete and streamline is likely to prompt more companies to consider offshoring options in the future, according to Forrester Research's Brown. As he sees it, "it's a matter of labor arbitrage, especially for any organization that is paper-intense."
More convoluted?
The prospect of directing outsourced functions offshore is likely to get even more tempting — and more convoluted, perhaps — as more Americans are open health savings accounts and health retirement accounts, according to experts.
In general, health plans are increasingly investing more money into these products as they become more popular. In fact, these are expected to be rather lucrative opportunities for outsourcing vendors that are positioned to collect or process the information.
For instance, Glen Mays, an associate professor of health policy and management at the University of Arkansas for Medical Sciences, foresees consumer education as a likely example of outsourcing activity, since health plans are not set up to act like brokerages or mutual funds to market products that, in a way, resemble financial accounts just as much as health insurance.
"HSAs, HRAs — this next wave will be very dramatic," says Steve O'Dell, senior vice president and managing director of the health plan practice at First Consulting Group. "Increasingly, the health plan isn't an administrator, but a navigator."
Such opportunities are, in fact, necessary for some outsourcing vendors. That's because the so-called low-hanging fruit has mostly been picked. Years ago, huge business processing companies such as Perot and EDS grabbed a lot of claims processing accounts.
This means that any substantial growth in outsourcing activity — or at least new areas of outsourcing business — is not likely to be generated by the traditional back office work. Health plans may have more transactions to process, but most relationships are in place.
Disease management
Instead, outsourcing is going to be seen increasingly in newer areas, such as disease management, that offer health plans a chance to re-examine operations that have long been the domain of their own staff, or were simply underdeveloped.
"Health plans, traditionally, have not been heavy users except for areas such as information technology," says Donald Taylor, executive vice president and chief operating officer at American Healthways, the outsourcing vendor that provides disease management services to Blue Cross and Blue Shield of Minnesota.
"But now we're starting to see more activity in medical management. The market is being pushed by employers and consultants to provide more for less. The question is whether health plans are quick enough in product delivery and execution to meet those demands."
This is shaping up as a different ballgame. To provide disease management, for instance, an outsourcing vendor must have the pieces in place to deal with a health plan's high-cost members who need special attention in navigating the system or receiving care.
Besides case management, there are also opportunities to provide wellness services. But again, the outsourcing vendor must be positioned to make calls to members to issue reminders or gently quiz them on their activities.
This is more sensitive work, according to Taylor. And for that reason, it may not translate well to an offshore setting, especially since the privacy issue is very high when a vendor has nurses calling health plan members to talk about their medication or procedures.
"Relevant and nimble"
"There are hundreds of companies trying to figure these things out," he says, "so outsourcing will become more important over time, but for the health plan to survive, it will have to be relevant and nimble. It's all about mitigating, not shifting costs."
Forrester's Brown, however, sees a pendulum swinging in the distance. As the big health plans get bigger, he foresees a time when they may cut back on some outsourcing, primarily IT tasks, as one way to further consolidate and cut costs. Says Brown:"The jumbo plans want to build expertise and improve profitability. So in some cases, a cycle may come around."
Until it does, many insurers will stick to the more classic form of outsourcing in which they'll hire contractors to do DM and other programs. For instance, Bill Gold, the chief medical officer at Blue Cross and Blue Shield of Minnesota, recently initiated a program that sends an information sheet to 120 doctors who are asked to monitor the compliance of 4,000 patients with various chronic conditions. There's follow-up by nurses who are part of the DM program at American Healthways.
By having updated information placed on patient sheets, doctors are in a better position to evaluate whether a patient is taking his medication or following other directives to improve his health. The scenario is seen as a win-win for everyone.
"There's been some concern inside our company that we're vulnerable," says Gold, a former director of the Institute of Health Care Evaluation at Texas A&M University. "This provides a degree of control that is proving very beneficial.
"Most disease management programs, you see, are designed to not involve physicians. But we've developed a relationship with physicians and convinced them that this is a resource for them and their patients. We think more patients are more engaged as a result."
What made this possible, he continues, is a partnership with American Healthways, a fast-growing provider of DM programs to health insurers. By going outside for such a service, Gold believes his company achieved its goals, and at a lower cost.
"They're a niche player that has know-how and capital and is poised to do something. They can do it cheaper, faster, and better," he says. "I think health plans would love to do this in-house, but the cost to get there is comparatively high."
The rise of the pharmacy benefit manager is another classic example of how an important piece of a health plan is now a separate industry. Radiology is beginning to occupy a similar place, again reflecting the rising cost of imaging.
"Radiology expenditures are among the most rapidly growing costs that health plans are facing," says Sherry Husa, national vice president for sales and business development at National Imaging Associates.
"As a result, we're seeing about 20 percent growth in the number of patients we manage, year over year. And we can justify it by reducing the increase in utilization. That's the advantage of outsourcing — we offer something health plans can't do easily."
No one is predicting health plans will become mere shells of themselves, of course, but a wider variety of functions are being performed by vendors all the time. From paper scanning and claims appeals to care management and imaging, health plans are scrambling for new ways to cut costs.
"Health plans increasingly are in a difficult spot," says Mays, of the University of Arkansas for Medical Sciences. "They're looking for ways to contain expenses while simultaneously getting enormous pressure from employers. And they don't have a lot of levers to pull for control," he says. "So while there's certainly been a lot of outsourcing, we'll continue to see more."
Ed Silverman is a business writer for the Newark Star-Ledger.
---
Our most popular topics on Managedcaremag.com
---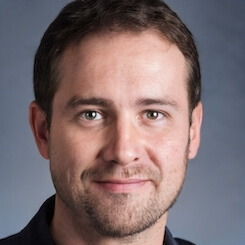 Paul Lendner ist ein praktizierender Experte im Bereich Gesundheit, Medizin und Fitness. Er schreibt bereits seit über 5 Jahren für das Managed Care Mag. Mit seinen Artikeln, die einen einzigartigen Expertenstatus nachweisen, liefert er unseren Lesern nicht nur Mehrwert, sondern auch Hilfestellung bei ihren Problemen.