Studies indicate that complementary and alternative medicine may save on drug costs.
A recent Pharmaceutical Benefit Management Institute conference looked at whether complementary and alternative medications can save money on drug costs. "CAM is moving into the mainstream of medicine," says Michael Deskin, PBMI President. "Covering these services is starting to make economic sense." Two years ago, Humana started a network of CAM providers, the American WholeHealth Network, which offers a 30 percent discount to members who utilize the network. Other plans have followed suit.
Today, virtually all health plans cover chiropractic services and most health plans are willing to reimburse their members for at least some other forms of complementary and alternative medical care. And studies show that CAM saves overall health care costs, including drug costs. The best example is back pain, which is treated noninvasively, successfully, and often without pain pills by chiropractors.
"We have no evidence of direct cost savings for alternative treatments," says George Isham, MD, chief health officer and plan medical director of HealthPartners, a mixed-model MCO with about 700,000 members. "But our members want and use these services, especially chiropractic."
Wide range of services
Chiropractic care is the most commonly used form of complementary and alternative medicine, or CAM. But CAM embraces a wide range of services, including herbal medicines and megavitamins. Studies show that people sometimes turn to those remedies instead of traditional drugs. Herbal product use jumped 50 percent from 1997 to 2002, according to the Food and Drug Administration. Today, nearly 1 in 5 adults use herbs for symptoms as diverse as menopausal hot flashes and memory problems.
Should health plans encourage this behavior through increased coverage or disease management techniques? "We have some way to go before we could expect to see health plans turn to CAM as a preferred form of treatment," says David Eisenberg, MD, director of the Division for Research and Education in Complementary and Integrative Medical Therapies at Harvard Medical School Osher Institute. "But there's no doubt that CAM is increasingly acceptable to plan members."
Although plans may not be promoting CAM, they are increasingly paying for it. A report issued earlier this year by the Institute of Medicine and titled Complementary and Alternative Medicine in the United States, said that a "distinct trend toward the integration of CAM therapies with the practice of conventional medicine is occurring. Hospitals are offering CAM therapies, health maintenance organizations are covering such therapies, a growing number of physicians use CAM therapies in their practices, insurance coverage for CAM therapies is increasing, and integrative medicine centers and clinics are being established, many with close ties to medical schools and teaching hospitals."
According to the IOM report, 15 percent of the nation's hospitals offer CAM therapies, mostly chiropractic and acupuncture, as do more than two-thirds of HMOs. Many cancer treatment centers also offer CAM therapies, including the stalwart Memorial Sloan-Kettering Cancer Center, which has developed an Integrative Medicine Service that offers music therapy, massage therapies and reflexology, and mind-body therapies.
The IOM data are three or four years old. Some observers think the number of plans covering some form of CAM has increased and is approaching 90 percent. Oxford Health Plans (since purchased by UnitedHealth) began offering a comprehensive CAM program eight years ago, including a chronic pain management program for managed Medicare members that offered a variety of CAM techniques, including massage. Aetna has covered a variety of CAM therapies for several years, as well.
No surprise, says the American Chiropractic Association, which cites a study in the October 2004 issue of the Archives of Internal Medicine.
The Archives report described a UCLA analysis of four years of retrospective claims data comparing more than 700,000 health plan members with chiropractic coverage benefit to 1 million plan members without the benefit.
Researchers found that members with chiropractic insurance coverage had lower annual total health care expenditures ($1,463 versus $1,671 per member per year) and that having chiropractic coverage was associated with a 1.6 percent decrease in total annual health care costs at the health plan level. The report concluded that "access to managed chiropractic care may reduce overall health care expenditures through several effects, including positive risk selection; substitution of chiropractic for traditional medical care, particularly for spine conditions; more conservative, less invasive treatment profiles; and lower health service costs associated with managed chiropractic care. Systematic access to managed chiropractic care not only may prove to be clinically beneficial but also may reduce overall health care costs."
Getting what you pay for
One significant problem is that, according to the IOM report, consumers can't count on getting the product promised on the label. Supplements like St. John's wort and ginkgo are regulated like foods, not drugs, and manufacturers don't have to prove safety and effectiveness.
In 1994, Congress authorized the Food and Drug Administration to set "good manufacturing practices" for supplement makers and the FDA can fine companies that don't meet standards or shut them down.
But although the FDA published proposed rules reflecting the legislation in 2003, it has yet to issue final guidelines.
The IOM report pointedly did not recommend that dietary supplements be subjected to the FDA approval process currently used for prescription drugs, says Eisenberg, but "the committee acknowledged the need to consider incentives for the private sector to increasingly invest in research and development in the area of supplement safety, efficacy, cost-effectiveness, and interaction with prescription drugs."
"CAM use is widespread and here to stay," said Eisenberg in an editorial in the May/June 2005 issue of the journal Alternative Therapies. "A generation ago, the recommendations of this report would have been unimaginable if not unthinkable. A generation from now, the portfolio of therapeutic options to be scrutinized as well as our understanding of the safety, efficacy, and mechanism of each will be different from the therapies and knowledge described in this report."
And the role of health plans in the development of that future will be crucial, he adds. "We all want the same thing," says Eisenberg. "Quality health care at a reasonable cost."
How health plans cover CAM
According to a recent report by the Institute of Medicine, CAM coverage offered by health plans varies widely. No definitive study of how many plans are offering exactly what kind of coverage has been conducted to date, but according to the IOM, here are the various types and levels of coverage:
Offer CAM, but only subsequent to a state mandate, and therefore without any internal, proactive process.
Include direct access to numerous CAM services, but only for workers' compensation claims.
Have CAM services, but in only one or two of perhaps two dozen distinct insurance or HMO "products" that it offers to purchasers.
Promote a CAM program, but only to its group purchasers and not to individuals.
Administer an insurance policy for a self-insured company that has some CAM coverage, but the plan does not offer the coverage.
Allow conventional medical providers to offer certain CAM therapies but not cover those services when they are provided by members of distinct CAM professions.
Have an offering for which the purchaser must pay more (rider) and that is outsourced to a CAM network but has little to no internal expertise in CAM.
Create a program that allows members to access CAM services on a discounted basis but not as a covered benefit.
Cover a certain provider category, such as chiropractor, for only very limited conditions, such as low back pain.
Source: Complementary and Alternative Medicine in the United States. Institute of Medicine, 2005.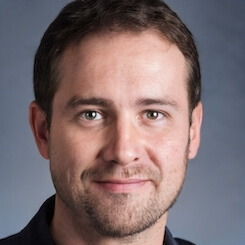 Paul Lendner ist ein praktizierender Experte im Bereich Gesundheit, Medizin und Fitness. Er schreibt bereits seit über 5 Jahren für das Managed Care Mag. Mit seinen Artikeln, die einen einzigartigen Expertenstatus nachweisen, liefert er unseren Lesern nicht nur Mehrwert, sondern auch Hilfestellung bei ihren Problemen.