While health plans have embraced alternative therapies, there's little agreement on how to bill for them. The ability to demonstrate outcomes may help.
BRIDGING WORLDS
When San Francisco lawyer Gerry Hinkley and his staff were helping a client form a PPO of complementary and alternative medicine (CAM) providers for a large California health insurer, they were surprised to find that many of the acupuncturists, massage therapists, and other alternative practitioners they contacted insisted the PPO also contract with the allopathic physicians with whom they practiced.
"It's indicative of the increase in the combination of traditional and nontraditional providers in one setting," says Hinkley, a partner at Davis Wright Tremaine, which specializes in health care law.
The term is integrated medicine — and it takes the CAM boom to its next logical step: Bringing allopathic and CAM practitioners together, whether in one office or one network. (This is integrated medicine; integrative medicine refers to mainstream medical professionals adopting CAM practices.)
"The bridges between the different disciplines, whether neurology and orthopedics, or neurology and acupuncture, are sadly neglected," says Perry K. Richardson, M.D., associate professor of neurology at George Washington University School of Medicine. "Anything that can improve communication about the whole person's problems is valuable." He frequently refers patients whose pain doesn't respond to traditional treatments to the University's Center for Integrative Medicine. "I use it as part of a multidisciplinary approach because I see patients with painful syndromes that often are mistreated and misunderstood."
Mixing the two worlds of medicine without care can have serious consequences. A study in the journal Cancer found that 37 percent of prostate cancer patients undergoing treatment with conventional therapy also used one or more complementary therapies — and most did not tell their physicians. This, the authors concluded, could jeopardize doctors' ability to interpret patients' responses to conventional therapy. In addition, given the popularity of herbal remedies that may be contraindicated with certain medications, more physicians are aware of the dangers of such ignorance, says Linda L. Bedell-Logan, president and CEO of the Maine-based consultancy Solutions in Integrative Medicine.
And so more physicians are taking CME courses about CAM and learning how to integrate the two spheres of medicine. "The awareness of what patients want is out there," says Jim Zechman, CEO of Alternative Medicine Inc., an Illinois-based integrated-medicine IPA.
Providers are beginning to fill that need. An American Hospital Association survey to be published this year found that the share of hospitals offering such services as massage therapy and vitamin supplements jumped by one third from 1998 to 1999, with more than 11 percent of hospitals nationally offering alternative treatments.
The Integrative Clinic Benchmarking Project in the Integrator, a newsletter on the business of integrated health care (www.onemedicine.com), has provided in-depth analysis of 28 such hospital-based clinics, yet publisher/editor John Weeks estimates "at least twice that many health system-sponsored integrative programs" exist, with many more in development. Scores of private practices across the country include CAM-oriented medical doctors and other distinctly trained and licensed CAM providers.
The trend isn't lost on insurers. In a 1998-99 survey of 114 HMOs by Sacramento, Calif.-based Landmark Healthcare, 67 percent report offering coverage for at least one type of alternative care.
No magic formula
The trend raises questions about how to reimburse. If you're capitating a family practitioner who also happens to provide acupuncture services, either by himself or through another provider, how do you compensate for that? If a cancer group has a special relationship with an integrated clinic for pain relief, is that figured into the payment arrangement?
Those are all good questions, say providers, health plans, and consultants connected with this field — and no one really has the answers yet.
"We're all working around the edges," says Susan Silver, program director for GWU's center.
At Harriman Jones Medical Group in Long Beach, Calif., coverage isn't so much an issue because the group is capitated and can provide such services as it sees fit. But its rate doesn't take into account CAM. Even if doctors wanted to refer to CAM providers — and several do, says CEO Jim Agronick — "for economic survival, we can't."
But he sees the wave building.
"There's a lot of vested interest in Western medicine in fighting this, but if you look at the dollars being spent, you see that people like it. They're going to push insurers to provide it, and as soon as we find out a good way to charge for it, we're going to jump on the bandwagon."
Most CAM practitioners still require their patients to self-pay, then bill their own insurance companies, prompting some to call it rich people's medicine.
"For all the hoopla about managed care's interest in CAM," says the Integrator's Weeks, "most of the activity has been in the development of affinity products," offering discounted fee-for-service coverage. "What that does for a high-overhead integrative practice is take away your margin. It's rather unattractive. You need third-party payers."
Then arises the question of how you bill for the services. For instance, integrative medicine typically involves longer patient visits and more consultations between practitioners. "You can't typically bill for that without negotiating special arrangements with the insurer," says Weeks. "Do we need new categories for services that should be billed if the care is integrative, or should an insurer look differently on what's involved in a patient intake in an integrated environment?"
One problem large, hospital-based integrative clinics find, says Bedell-Logan, is that their umbrella contract with insurance companies doesn't allow for CAM. As one strategy, she helps these large centers carve out their integrative clinics into separate businesses with separate tax-ID numbers so they can negotiate separate contracts.
Some insurers do reimburse on a case-by-case basis. GWU's clinic, for instance, had one pregnant woman so sick with hyperemesis that she was planning to abort. Although she'd been hospitalized several times, nothing helped. She was referred to the clinic, where her condition was managed with a combination of acupuncture and imagery training. "She calmed down and was able to carry to term," says Silver. "I'm not claiming it wasn't partly due to the medical interventions, but working together, the problem stopped." The woman's insurance company paid for the CAM treatments.
This case-management approach is more likely than an insurer paying for services generically, says Clive Riddle, president of Managed Care On-Line.
"Certain patients are chewing through traditional medicine and aren't getting results," he says. This is particularly true with such conditions as chronic pain or chronic fatigue syndrome. "Sometimes the medical director may not buy into the expected outcome, but if the patient is happy and isn't receiving more expensive services, then the medical director is happy."
Outcomes a plus
Some insurers, however, are paying directly for the care. At the integrative medicine clinic at Griffin Hospital in Derby, Conn., a subsidiary of the CDC-funded Yale-Griffin Prevention Research Center, Oxford Health Plans pays $155 for a two-hour patient evaluation conducted by an allopathic physician and naturopath, and $55 to $65 for follow-up visits, says Beth Comerford, who oversees the clinic. Oxford contracted with Yale, she says, because the center offered to track outcomes and costs.
"Insurers are offering CAM services as sidelines to attract members, but they don't know if they are netting anything other than a member," she says. To that end, Yale will track outcomes for patients who use the center, as well as a control group of Oxford members who present with similar medical conditions but who use allopathic medicine alone.
Zechman's company, AMI, is also seeking to prove CAM's value in an integrated environment. In 1999, HMO Illinois contracted with AMI to become the first HMO to allow members to select chiropractors as their primary care providers. If members need allopathic care, the primary care providers consult with AMI's board-certified M.D. medical directors, who can refer to allopaths. "We create significant cost-savings for employers and increase quality of patient care," Zechman says.
He has numbers to back it up. From program inception through the first six months of 2000, AMI boasted a 65-percent reduction in hospitalization for its HMO Illinois population, compared to the average for allopathic IPAs in the HMO's network. Outpatient procedures were 85 percent fewer; pharmaceutical costs, 56 percent less. Overall, AMI's costs were 60-percent less, on average, than other Blue Cross IPAs, Zechman says.
It would be easy to dismiss these patients as those who are motivated to take care of themselves. Not necessarily, says Zechman: "We got the medical-system failures who are looking for answers. We have patients with diabetes, chronic fatigue syndrome, cancer, asthma, and HIV." He attributes success to the network's emphasis on prevention: Members visit primary care providers about every five weeks. "We've identified, within an HMO model, how to medically manage on a quality basis."
Bedell-Logan is tracking similar cost savings for migraine. When she helped create a team-oriented, integrated approach to treating intractable migraines, costs dropped an average of $1,330 per patient the first year. The approach still incorporates a conventional physician, but instead of 10 or more visits a year, in addition to an average of 10 ER visits, the new protocol calls for two visits a year with physicians and many more with CAM providers. The cost of diagnostics remains the same, and much of the savings comes from eliminating ER visits and reducing short- and long-term pharmaceutical interventions and their side effects.
Meanwhile, new forms of health plans are taking shape to solve the billing riddle. Complementary Health Plans, of Portland, Ore., became the first CAM network to receive an insurance license in the state. Basically, CHP acts as one large IPA, receiving capitation from health plans, then paying its providers on a fee-for-service basis.
In addition to its CAM providers, CHP plans to contract with allopathic physicians, and is designing an insurance product to market directly to employers, says Richard Brinkley, president and CEO.
"I rarely go to my PCP. That's good and bad. I save the system money, but the information is segregated. In health care, we're never really integrating patient information, and that's very important."
Important because, according to some early data, integrative medicine may be able to save the system money and produce a more satisfied patient.
Meetings
| | | |
| --- | --- | --- |
| Medical Devices Summit | Boston, MA | February 19–20, 2015 |
| 3rd Annual Summit to Improve Adherence and Enhance Patient Engagement | Philadelphia, PA | March 9–10, 2015 |
| Value-Added Solutions for Enhanced Customer Experience | Philadelphia, PA | March 9, 2015 |
---
Our most popular topics on Managedcaremag.com
---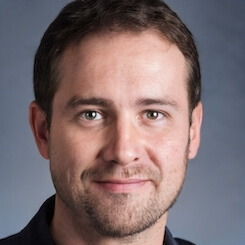 Paul Lendner ist ein praktizierender Experte im Bereich Gesundheit, Medizin und Fitness. Er schreibt bereits seit über 5 Jahren für das Managed Care Mag. Mit seinen Artikeln, die einen einzigartigen Expertenstatus nachweisen, liefert er unseren Lesern nicht nur Mehrwert, sondern auch Hilfestellung bei ihren Problemen.