Though there are challenges to serving the elderly, movers and shakers say that they should be able to cut costs in pilot populations by 5 percent.
Medicare has been working hard to become disease management's new champion. And its newly rolled-out DM pilot program for fee-for-service beneficiaries offers much to win — and much to lose.
Over a period of three months in late summer and fall, eight pilot programs were scheduled to ramp up, with each focused on managing the health care of 20,000 fee-for-service beneficiaries. Another 10,000 beneficiaries were identified as a control group for each project to gauge the savings found in managing congestive heart failure and complex diabetes. And over the course of three years the eight disease management programs will need to reduce health care costs in the intervention pool by 5 percent or risk losing their fees.
There are three primary criteria to judge the success of the program, according to Sandra Foote, Medicare's senior adviser for chronic care improvement. First: improvement in clinical quality for the target population. Second: beneficiary satisfaction. Third: meeting Medicare's expenditure targets.
"At least budget-neutral"
"It requires the programs to prove out to be at least budget-neutral," says Foote. "They should be saving at least as much as they are costing. If that is true, we will have been successful in channeling Medicare expenditures into support services that prevent complications and hospitalizations."
The stakes are huge. The first 160,000 Medicare beneficiaries are just the tip of an iceberg of elderly members with chronic disease. By one calculation, fully 16 million Medicare beneficiaries could qualify for a national DM program for just those two diseases, representing billions in potential new contracts for the emerging DM industry and billions more in potential savings for the agency.
But if you ask the participants, they'll tell you Medicare has gone a long way to ensure that the program was designed to succeed.
For starters, Medicare is taking direct aim at two of the biggest targets in the agency's aging population: congestive heart failure and complex diabetes. The 14 percent of Medicare patients with CHF, for example, consume 43 percent of the agency's budget; the 18 percent with diabetes account for 32 percent of Medicare spending. Those two diseases also top the list of ailments where DM operators have developed their greatest expertise over the years — making their goals all that more achievable.
To give the program even better odds of success, Medicare is working with some of the best reputations in the DM field. The companies include American Healthways, perhaps the biggest stand-alone DM player in the field; LifeMasters Supported SelfCare, which is run by Christobel Selecky, the president of the Disease Management Association of America; and such deep-pocket players as McKesson Health Solutions, Cigna, Aetna, and Humana.
"They've selected awardees that had the strongest proposals for success," says Sandeep Wadhwa, vice president for care management services at McKesson. "They very much want this program to be a benefit to taxpayers. I feel like they've been a real partner."
For all they have riding on it, it's a bullish field.
"I'm very confident we can hit 5 percent," says XLHealth's David Hollis, the chief medical officer for a pilot program that will unite beneficiaries in four of Tennessee's biggest cities with some rural groups. In part, that's because the target population has such high costs already. By reaching out to these people, he says, the program will be ideally positioned to make sure they're getting the ACE inhibitors and beta blockers that are the standard for care in both disease groups, but which are actually received by only 35 percent to 45 percent of the population. Add it all together, and the program is bound to cut back on unnecessary hospital trips or transfers to skilled nursing facilities, making a 5 percent net savings extremely doable.
Program directors say that there are some challenges and some advantages in caring for seniors in Medicare. On the plus side, they're fairly stable, staying in the program for years without the heavy churn seen in most managed care populations. Among the pitfalls: It's harder to communicate with them through low-cost means like e-mail, they're not very mobile, and they often rely on children or others to coordinate the care they receive. And, of course, they're much older than the average DM patient in a private contract and often very, very sick.
"We've got the whole state of Mississippi as our pilot region," says McKesson's Wadhwa. And that, by itself, means the program will be different than the others. Mississippi is the poorest state in the country, and 46 percent of the patients in the Medicare program are dual-eligible for Medicaid. The greater the poverty, adds Wadhwa, the greater the communication problem is, particularly when many can't afford basic telephone service.
Like the other programs, McKesson has been working with the state's medical societies to encourage better outcomes. Unlike the others, Wadhwa's group will rely more on a "physician-directed model" in which doctors will have pay-for-performance incentives. McKesson also runs a traditional nurse-to-patient program.
One of the first programs to go live was American Healthways' pilot in Maryland and Washington D.C.
"Speaking for our population, the receptivity is extraordinarily high, better than our plan," says Bob Stone, American Healthways' executive vice president.
Medicare, he explains, selected the 20,000 beneficiaries in each group, and sent letters out telling them of their participation. Those that didn't want to participate got a chance to bow out, and American Healthways was left to start reaching out to the group to start enlisting participation — a critical component of ultimate success.
Comorbidities
"At advanced ages, you'll find cognitive issues," says Stone. Eight percent of the population lives in nursing homes, something you don't find in Medicare Advantage. These chronically ill patients suffer from a host of comorbidities, often see a confusing array of doctors, and take a long line-up of medications.
But on the other hand, he adds, when a nurse gets them on the phone, they really like to talk.
"They're extraordinarily appreciative if someone is reaching out trying to understand," says Stone. "That makes them more responsive at the end of the day. They're talking about kids, vacations, the pet that died; a lot of stuff going on with this population that is related but not tied to health care issues."
And that makes them better patients.
"It makes them more responsive. We anticipate that our clinical and financial performance ought to be significantly enhanced and as a result have no concerns about hitting the savings threshold [of 5 percent]."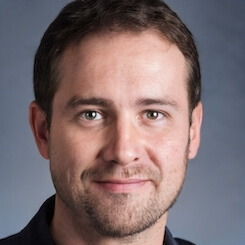 Paul Lendner ist ein praktizierender Experte im Bereich Gesundheit, Medizin und Fitness. Er schreibt bereits seit über 5 Jahren für das Managed Care Mag. Mit seinen Artikeln, die einen einzigartigen Expertenstatus nachweisen, liefert er unseren Lesern nicht nur Mehrwert, sondern auch Hilfestellung bei ihren Problemen.