Insurers worry that these facilities will ultimately increase costs at nearby community hospitals
Richard Bruch thinks he can make a good case for an insurer to contract with his specialty hospital. First, he says, he has a complete staff that includes plenty of nurses and physical therapists. His medical team yields a shorter length of stay than nearby community hospitals. In-house surveys report high patient satisfaction. And his facility offers pre-admission classes, including some taught by social workers, so patients are better prepared for procedures and discharges.
"I think we'd be a very easy sale," says Bruch, an orthopedic surgeon who is chairman of North Carolina Specialty Hospital, which is based in Durham and is partly controlled by National Surgical Hospitals, the investor group that has a stake in other physician-owned hospitals around the country. "Our hospital is the best kind of hospital for managed care."
Contentious issue
Of course, some may disagree, but there's little debate that physician-owned specialty hospitals remain a contentious issue across the country. Experts say that unless an 18-month federal moratorium that lapsed last June is renewed, more new specialty hospitals are likely to be built. As of 2003, there were 105 such hospitals, three times as many as in 1990, according to a General Accounting Office report.
And that would mean more difficult choices for managed care companies looking to contract with the best, and most efficient, hospital operators in an increasingly competitive environment. But sorting out the advantages and disadvantages is no easy task. Despite the moratorium, the issues confronting decision makers are as thorny and complicated as ever.
"Like anything else, there's an upside and a downside to physician-owned specialty hospitals," says Glen Mays, associate professor of health policy and management at the University of Arkansas for Medical Sciences in Little Rock. "And we know a lot of decisions are based on market-specific conditions. But this is an issue that's now coming up in a number of markets." Such discussions can be seen as theoretical. That's because not every state permits specialty hospitals within its borders — roughly half of the states require a certificate of need, and the vast majority of them are in the eastern half of the country.
On the other hand, however, experts point out that a growing number of physician-owned clinics in many states nationwide are increasingly resembling specialty hospitals by virtue of performing specific procedures that compete with local community hospitals.
Watching the outcomes
So what are some of the key financial benefits for a managed care company that's considering a contract with a specialty hospital? Some experts say that by offering specialized services, a specialty hospital holds out the potential for improved outcomes, better quality of care, and higher patient volume, all of which are presumably provided in more modern, better-equipped settings. This "focused factory" approach — a term that some use derisively to describe physician-owned specialty hospitals — can allow doctors and their administrative staffs to offer managed care companies competitive rates, according to John Schneider, a health management and policy professor at the University of Iowa, who also runs Health Economics Consulting Group.
"These places tend to be clean, efficient and there's not a lot of waste, so you end up knowing more about what you'll get and don't have to worry about subsidizing other services, such as what you see in community hospitals," says Schneider, who oversaw an economic analysis of specialty hospitals that was funded, in part, by the American Surgical Hospital Association, a trade group.
Among his findings: Specialty hospitals typically performed at least as well as general hospitals in the same geographic region. The in-hospital mortality rate for 22 specialty hospitals wasn't statistically different from the mean scores for general hospitals in the same markets.
Congressional hearing
At a congressional hearing held earlier this year to explore the moratorium on physician-owned specialty hospitals, Glenn Hackbarth, chairman of the Medicare Payment Advisory Committee, testified that the lengths of stay in specialty hospitals were shorter, often significantly, than in other hospitals, although inpatient discharge costs were higher (the differences weren't statistically significant).
Specialty-hospital operators say managed care should find such metrics attractive enough to investigate. For instance, Kirk Long, the chief executive of the Neuro Medical Center Hospital in Baton Rouge, La., boasts a better nurse-to-patient ratio than nearby general hospitals.
"It simply makes sense for managed care to embrace facilities such as ours, because we can perform the same types of services as general hospitals, but for less," says Long. "We don't have the same overhead they do. I would invite them to visit our facility, so they can see for themselves and ask all the questions they want. We have solid answers."
But critics — and there are many — say managed care decision makers should be aware that such arguments may not hold down costs in the long run. Ultimately, a larger and more successful pool of physician-owned specialty hospitals could make it more difficult for community hospitals to do business. And that could mean rising costs in the future, they say.
Healthy patients targeted
At those same congressional hearings, for instance, Larry Veitz, chief executive of Lookout Memorial Hospital in Spearfish, S.D., bemoaned the arrival of a physician-owned specialty hospital that opened a few blocks away five years ago to specialize in general and orthopedic surgery. The catch — the newcomer targeted healthy patients with good health insurance.
Observers say such remarks reflect here-and-now concerns that should prompt managed care to think twice before throwing over the community hospital for the physician-owned specialty hospital. A key complaint is the alleged conflict of interest involving physician-owners that, some say, creates very controversial comparisons in treatment.
"As more and more cream gets skimmed away by physician-owned facilities, many community hospitals will find themselves in financial difficulty, and services provided to those communities may get cut," says Rich Heitner, director of business advisory services and managed care at Atlantic Health Systems, which owns three northern New Jersey hospitals.
"They'll pay either way"
"To be brutally honest, the payers see the bottom line and right now, the physician-owned facilities may look like a less costly buy. But if I know that managed care will move more outpatient revenue away from me, I may have to raise inpatient rates to offset the lost outpatient revenue. And so, they'll pay either way. Or I may choose not to do business with them."
Karen Ignagni, CEO of America's Health Insurance Plans, says her trade association is keeping a close eye on developments. "As we see specialty hospitals developing around the country, we're seeing two, three, sometimes four facilities in the same region offering the same procedure. And there's concern developing this is contributing to rising health care costs. So a larger policy question is being placed into the political equation."
The matter has become so heated that Sen. Charles Grassley, an Iowa Republican and Sen. Max Baucus, a Montana Democrat introduced a bill, called the Hospital Fair Competition Act of 2005, which would impose a permanent ban on physician referrals to specialty hospitals in which the physician has a financial stake.
Rep. Peter Stark, a California Democrat who has studied provider conflicts of interest for years, says, "Specialty hospitals generate great returns for their investors — the very doctors who refer their patients to these places for care. But are they good for patients? And are they good for our health care system as a whole? These are the questions we need to ask."
A recent study by Jean Mitchell, a professor at Georgetown University's Public Policy Institute, compared physician-owned specialty hospitals in Oklahoma and Arizona, and found that physicians with a financial interest in a facility "cherry pick" the healthier patients and profitable cardiac surgical diagnosis related groups. At the same time, physician-owned facilities treated less severe cases but also treated significantly higher percentages of patients with generous insurance. Their arrival in these communities also resulted in "substantial increases" in market-area volume and rates for complex procedures such as complex spinal fusion surgery and for specific outpatient procedures as well.
For instance, 3.5 percent of the surgical diagnosis-related group cases treated by physician-owned facilities in Phoenix and Tucson were regarded as major, compared with 6.7 percent and 7.5 percent for general hospitals in those same cities, respectively. In Oklahoma City, the volume of cases of knee procedures without a diagnosis of infection was 7.5 times as high a few years after a physician-owned facility opened.
"Core of the debate"
"This whole [conflict-of-interest] issue is at the core of the debate," says Kelly Devers, an associate professor of health administration and family medicine at Virginia Commonwealth University, who notes that some 40 additional physician-owned specialty hospitals are planned. "For some, it comes down to a tussle between the physicians and the hospitals over who will run the facilities."
For managed care decision makers this means sorting out whether there will be enough patients to go around in a given region to maintain acceptable levels of volume and quality, especially if some doctors are flitting back and forth between facilities in which they have a financial stake and the community hospital.
Another issue raised in the debate, and which can affect cost, are emergencies. Some physician-owned specialty hospitals lack sufficient infrastructure to cope when a procedure goes awry — the GAO report found that 45 percent of specialty hospitals have emergency rooms, compared with 92 percent of community hospitals. This disparity may allow physician-owned specialty hospitals to offer lower rates to managed care, but critics say that cherry picking presumably healthier patients can also mask unforeseen costs that are incurred at a later date when a patient is unexpectedly taken to a community hospital for additional care.
"Some facilities don't necessarily have the full range of specialists and back-ups for patients with a range of problems," says Devers. "That's a general statement, though, because some are developing capabilities."
Clearer picture
To cope, she and other experts say managed care should look beyond basic rates and compare individual practices. Even though most insurers may prefer not to negotiate over every little item, she suggests that this approach will allow managed care decision makers to get a clearer picture of what they're getting from physician-owned specialty hospitals.
One area she points to as worth examining would be the average number of tests performed for various diagnoses. Another is readmission rates. A closer look at actual practices and costs can shed more light into the benefit of any discount that managed care obtains from a specialty hospital. Nonetheless, some observers say there isn't always enough evidence to suggest which choice is best for health plans. The contentious nature of the debate underscores the need for still more data on outcomes, they say, and even then there might not be the kind of clarity that everyone is searching for.
"There's a lot of uncertainty over how the economics will work out over the long term," says Mays of the University of Arkansas for Medical Sciences. "It depends on the negotiating leverage of the general hospital and its ability to raise prices for other services in order to be compensated over a long enough period of time. But we don't have enough experience with outcomes or the cost to see how it's playing out yet."
Says Kirk Long of Baton Rouge's Neuro Medical Center: "The more facilities around, the more data there will be compiled about cost-effectiveness and outcomes which, I believe, should drive down costs. Right now, it's hard to present data to prove your point. It seems that whoever has the best white paper wins."
Ed Silverman is a business writer for the Newark Star-Ledger.
Specialty hospitals rare before 1990s
Number of specialty hospitals relative to all short-term acute-care general hospitals, 2003
Source: Data from General Accounting Office and American Hospital Association in document GAO-03-683R
Number of specialty hospitals open and under development, 2000-2001
Source: Data from multiple sources in General Accounting Office document GAO-03-683R
Opening years of existing specialty hospitals
Source: GAO specialty hospital universe file (2003) and CMS medicare providers of service file (2002). Reported in General Accounting Office document GAO-03-683R. When the report was issued in 2003, an additional 20 hospitals, most for surgeries, were under development.
---
Our most popular topics on Managedcaremag.com
---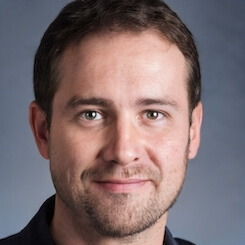 Paul Lendner ist ein praktizierender Experte im Bereich Gesundheit, Medizin und Fitness. Er schreibt bereits seit über 5 Jahren für das Managed Care Mag. Mit seinen Artikeln, die einen einzigartigen Expertenstatus nachweisen, liefert er unseren Lesern nicht nur Mehrwert, sondern auch Hilfestellung bei ihren Problemen.