Advancing technologies and new coverage designs are creating opportunities — and obligations — for health plan medical directors
Walter S. Davis, MD, recently challenged an insurer's decision about one of his patients. In a peer-to-peer discussion, the rehabilitation specialist spoke with a physician at the health plan about covering a new prosthetic device for a patient who had developed a wound on her amputation. The current prosthesis no longer fit, and Davis believed the patient could end up back in surgery, perhaps losing more of her leg because of the device. Based on the patient's age, however, the health plan medical director decided she would probably be retired or perhaps with another insurance company before a problem arose, Davis says.
While the details of this case could be expanded to better illustrate both sides of the debate, Davis raises some basic questions that may resonate with all health plans: Did this insurer have a mission statement in which it makes a commitment to preventive care, and, if so, was the health plan following its own values when it said no?
These are ethical questions, and now is the perfect time for health plans to ask them, says Davis, a physician-ethicist who is on the faculty of the Program for Ethics and Policy in Healthcare Systems at the University of Virginia's Center for Biomedical Ethics. The issue of preventive care isn't new, but it is seeing renewed attention, in part because consumer-directed health plans often cover preventive care up front. When preventive care is not applied to a deductible, health plans have to be very clear about just what falls into that category.
Using an ethical framework to make decisions about these and other issues in today's health care environment will benefit health plan executives, say medical ethicists around the country. The trend toward consumer-directed health care and the rising number of new treatments and diagnostic tests have created a need for health plans to re-establish clear mission statements, to design coverage policies that can be backed up with solid and defensible reasoning, and to communicate both of these in ways that members can truly understand, they say.
Ann Mills, also of the University of Virginia, says: "It's a great opportunity to stand back and say, How do our actions relate to our values? How are our values embedded into our organization? And how do we communicate what we are really trying to do?"
Ethicists are trained in philosophy, and they focus on the process of examining issues from the perspectives of all vested parties. Those who specialize in medical ethics identify several important issues that health plans should look at with ethics in mind, everything from physician compensation to plan design and genetic testing. They also cite some strategies for bringing ethics into the processes of decision making and keeping it there.
The first step is for health plan executives to clearly define their company's mission, Mills says.
When organizations are changing or growing, as many health plans are because of new product designs or mergers with other insurers, they become stressed. The first thing to go, Mills says, is clarity of purpose. "Most companies have mission statements, but they lose sight of them. Insurers are busy meeting the challenges of the health care landscape, such as Medicare legislation and employers' needs. To avoid confusion, misunderstandings, and inefficiencies, they should know their values and align them with their mission statement."
Once a health plan makes a commitment to following through on a core set of principles, Mills says, "the values it defines will have an impact on things like policy design. They will guide decisions about which incentives are appropriate and which aren't appropriate, and they will give executives some idea about how to define things like disease management and prevention."
An ethics-based approach also requires a health plan to consider the values of all those affected by its policies and decisions, says James Sabin, MD, director of the Harvard Pilgrim Health Care ethics program. "What's distinctive about ethics is that it takes a systematic and thoughtful approach to considering the concerns of all of the stakeholders associated with health care."
In talking about the values of different groups, insurers have to think about doctors, says Patricia Tereskerz, JD, PhD, director of the University of Virginia's Program for Ethics and Policy in Healthcare Systems. "It is never going to work if a health plan has a value system that is adverse to the value system of physicians."
Some conflicts of interest cannot be erased, however, and ethics is about managing conflicts, says Michael S. Victoroff, MD, chief medical officer for Recall, a consulting and medical investigation company based in Denver and a columnist for Managed Care.
The most important issue for health plan medical directors to consider is that physicians are not paid fairly for the evaluation and management of patients, Victoroff says. "Our compensation system is focused on procedures, and it works counter to its own goals. Medical directors at health plans should focus on the need to completely reformulate the system for paying providers for evaluation and management. It is a barrier to improving medicine."
Physician compensation is an issue that should have been addressed 100 years ago, 50 years ago, and 10 years ago — and it should be addressed today, Victoroff says. But trends in health care are also bringing new issues to the table. As medical directors help to design new insurance products, for example, they should ensure that everyone involved in product development is also thinking about the perspectives of providers and members, says Sabin. "Then they can try to design processes that address everyone's concerns."
At Harvard Pilgrim Health Care, an ethics panel has been examining issues related to consumer-directed health care for several years now. Initially, the board was dealing with hypothetical questions, Sabin says. Today, it has real world experience to learn from.
The ethics panel brings all constituencies to the table. By including physicians, ethicists, employers and health plan members, it strives to determine what values held by each stakeholder are challenged by consumer-directed health care. "It is not a matter of polling and working out percentages, but of bringing perspectives into actual debate and dialog," Sabin says. At the group's most recent meeting, members explained that they feel awkward and embarrassed asking their physicians questions about costs.
Recognizing these limitations is important, and it may prod health plans to take actions that fix some of the problems, such as encouraging physicians to bring up the topic first or putting price information on a Web site so that a patient has a starting place, ethicists say.
"Health plans offering CDHPs should do whatever they can to get people the information they need to make intelligent decisions," says Haavi Morreim, PhD, a professor in the Department of Human Values and Ethics in University of Tennessee's College of Medicine. "And any information a health plan does provide should be accurate, complete, and balanced. Good ethics begins with good facts."
Will CDHC go too far?
Consumer-directed health care is bringing on discussions of member responsibility as well, and health plans must decide what is reasonable to expect of its members, says Arthur L. Caplan, PhD, director of the Center for Bioethics at the University of Pennsylvania. "How far should a health plan go to push or prod people into maintaining healthy lifestyles? It's one thing to send out brochures to remind somebody to come and get their Pap test. It's a very different thing to say that if you don't get your Pap, we are charging you $50. The whole area of health management is returning to the forefront, and health plans will have to decide what's coercive, what's too much pressure, and what's fair. A lot of people don't want to hear from their HMO about the fact that they should not be smoking."
Exploring the concerns, problems, and even opportunities that exist for the different stakeholders makes good business sense. A health plan that addresses these concerns will be giving its CDHP the best chance of success, Sabin says.
Getting stakeholders involved in decisions about what to cover would also be ideal from an ethical perspective, says Leonard Fleck, PhD, professor of philosophy in the Center for Ethics and Humanities in the Life Sciences at Michigan State University. Without such participation, it may look like managed care executives are risking members' lives to protect the bottom line. Often, members can't leave a plan they are unhappy with because that is the only plan their employers offer.
Members of a managed care plan should work together to define their stand on coverage issues, Fleck says. "They ought to be able to say how much they are willing to pay for a certain degree of coverage and what they are willing to deny their 'future possible selves' when it comes to non-cost-worthy health care."
While Fleck admits that such a large-scale discussion isn't very practical in health care right now, health plans should be shoring up policies that address how they will make coverage decisions in the future — and communicate those policies to members. This will become increasingly important as new treatments and medical technologies emerge, he says.
Caplan agrees. "As new drugs, new devices, and new diagnostic tests appear on the market, an increasing problem is the question of how these innovative and experimental things should be paid for. Health plans don't have to pay, but they must have policies in place and be ready to explain what their position is."
A health plan, for instance, might establish an innovation fund and tell members that it sets aside a certain amount of money each year to offer patients coverage for experimental treatments, Caplan suggests. The health plan would have to set up clear standards for deciding who would get the money and explain those policies up front.
"If a health plan says no to everything that is new and innovative, members are going to get very angry," he says. "If you have a policy in place to pay for what is new and innovative but it's only going to cover X amount of dollars in any given year, then I think members would be more supportive of that. It needs to be an explicit policy, otherwise you are going to spend a lot of time listening to appeals."
The emergence of personalized medicine is another area that medical executives at health plans should be paying particular attention to, Caplan says. As scientists attempt to match people's genetic makeup with specific drugs that will work best for them, an uneven playing field may emerge in which one person is a suitable candidate for an expensive pharmaceutical therapy and another is not.
"People may say, 'It works on Joe, so why can't I get it?' But it may only work on Joe because of biology, so managed care plans need to be ready to explain this to their members," Caplan says.
Being forthcoming about policies and decision-making processes before an issue arises is a top ethical priority, medical ethicists say. And that means policies have to be soundly in place well in advance of any member complaints.
Establishing guiding principles related to genetic testing is an immediate concern because such testing is already available for many diseases, Caplan says. "We're going to hear a growing drumbeat from doctors who are offering these tests to patients, and the patients will want to know if a managed care company will pay for it. This is an expanding area of medicine. There's no therapy; it's just getting information. But doctors offering it will put pressure on health plans to decide whether or not they are going to cover it."
One issue that may arise as health plans consider various coverage issues is that members' religious beliefs could be breached through the coverage of specific procedures, says MSU's Fleck. "More medical interventions may trigger religious or moral objections, particularly reproductive technologies. Individuals will say sincerely that they have a deep conscientious objection to the procedures and yet their money — the money they and the company pay in for insurance — is helping to facilitate access to these services. But denying coverage may deny a couple the opportunity to have children, or force them to accept the risks of having a child with a genetic disorder that could have been detected. Neither of those are good outcomes."
Managed care plans are reluctant to have these kinds of wide-reaching ethical conversations with their members on the whole, Fleck says.
The competitive health care environment doesn't help, he adds. A health plan that uses evidence to deny a marginally beneficial treatment, and then publicly declares that policy, might have that decision used against it. "Plan B might say to people, You are foolish for signing up with Plan A because they are making rationing decisions," Fleck says. "But every managed care plan has to control costs in some fashion, and controlling costs involves denying individuals marginally beneficial health care."
Still, Fleck recommends starting a dialogue with members. "I encourage health plans to publish informative pieces in their newsletters explaining to their membership the problems that we face and why we face them. Stories on expanding medical technology, what 'marginal benefits' are all about, and what the implications are of failing to make better choices about using some of these technologies are all good topics to cover."
End "medical necessity"?
The good news is that consumer-directed health care should enable health plans to direct more time and resources to big issues, says the University of Tennessee's Morreim. Giving more attention to evidence-based medicine and the development of sound, defendable coverage policies — perhaps even doing away with "medical necessity" and coming up with more concrete ways of stating how coverage decisions are made — is an important opportunity for health plans, she says.
"To the extent that health plans will no longer need to focus on the little expenses of health care, because those will be in patients' hands, health plans will be more free to focus on the area that is above the threshold of a high deductible, where the fewest patients are but where most of the money goes," Morreim says. "Managed care organizations have an obligation to get a better grip on evidence-based care for higher-cost illnesses and injuries and then begin to shape coherent policies regarding coverage.
"That's significant," she continues, "because only when we figure out how to use the money better can we then begin to look at how to use the money best."
MANAGED CARE 
December
2005
. ©MediMedia USA
---
Our most popular topics on Managedcaremag.com
---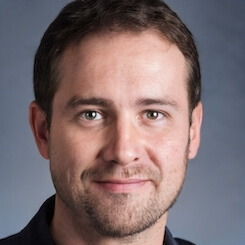 Paul Lendner ist ein praktizierender Experte im Bereich Gesundheit, Medizin und Fitness. Er schreibt bereits seit über 5 Jahren für das Managed Care Mag. Mit seinen Artikeln, die einen einzigartigen Expertenstatus nachweisen, liefert er unseren Lesern nicht nur Mehrwert, sondern auch Hilfestellung bei ihren Problemen.