As hospitals drive growth in programs and health plans take a back seat, this new subspecialty comes into its own
Increased emphasis on improving quality and patient safety in hospitals, growing pressures to reduce costs, and new limits on residency work hours have all led to an explosion in the number of physicians who work solely in hospitals.
Ten years ago, only a few hundred hospitalists worked in the United States. Today, approximately 12,000 physicians practice hospital medicine, making it the fastest growing medical specialty in the country, according to the Society of Hospital Medicine (SHM). By 2010, SHM predicts, the number of hospitalists could rise to 30,000, making hospital medicine larger than cardiology.
Such rapid growth has surprised even Robert Wachter, MD, a recognized leader in the field who, along with a colleague, coined the term hospitalist in an article in the New England Journal of Medicine in August 1996. Wachter, chief of the hospitalist group at the University of California — San Francisco Medical Center, says that the health care industry's focus on quality, patient safety, and cost efficiency is fueling much of the growth.
"The health care system is moving rapidly toward a value-based system, which means that hospitals, doctors, and medical groups will all do better if they can provide the highest quality of care most efficiently at the lowest cost," Wachter says. "Hospital medicine is a solution to so many different problems."
Proponents of hospital medicine argue that physicians who constantly care for acutely ill patients develop skills that make them better equipped to identify problems, to create treatment plans, and to move patients through the system quickly, thereby saving the hospital (and health plans, employers, and beneficiaries) money.
"Best practices"
"We all tend to incorporate each other's best practices in the way we deliver care, which means there's more of a single standard of care that's being delivered," says Bradley Rosen, MD, MBA, a hospitalist and assistant clinical professor in the department of internal medicine at Cedars-Sinai Medical Center in Los Angeles.
Hospitalists can also help relieve overcrowded emergency departments, take care of unassigned or uninsured patients, and fill the gap created by new regulations that limit residency work hours. In addition, supporters say that hospitalist programs enable primary care physicians to focus on and schedule more outpatients, thereby becoming experts in outpatient preventive medicine.
Critics of hospitalist programs, however, contend that lack of continuity between inpatient and outpatient care may harm patients. A chief concern is that patients may not feel comfortable being cared for by an unknown physician.
In addition, critics say, both hospitalists and primary care physicians can lose insight into medical trends that occur outside of their respective settings.
Studies have shown that hospitalist programs can help reduce hospital costs and lengths of stay. For example, an August 2004 study published in the American Journal of Managed Care found that patients cared for by hospitalists averaged one day less in the hospital than other patients. Overall hospitalization costs for those patients were reduced by 10 percent. Although the study found that costs per day were higher, researchers suggested that the greater availability of hospitalists or their style of care might lead to quicker or more thorough patient evaluations.
Ron Greeno, MD, chief medical officer and cofounder of Cogent Healthcare, which implements and manages hospitalist programs, says his company helps to reduce costs per case by up to $1,000 and to decrease lengths of stay by about 30 percent. Based in Irvine, Calif., Cogent manages hospitalist programs in 25 hospitals in 16 states.
However, David Meltzer, MD, PhD, says that "the simple story that hospitalists can be counted on to always save money is not always true." Meltzer, a hospitalist and associate professor in the department of medicine, department of economics and Graduate School of Public Policy at the University of Chicago, is finalizing a randomized study that compares the use of hospitalists with traditional physicians in six academic medical centers. He hopes to publish the study this summer.
Although Meltzer would not detail the results at this time, he did say that people should not assume that hospitalists always lower costs. "The crucial questions we need to ask are when do hospitalists work, when don't they work, and why. That is the focus of our study."
Hospitals in charge
In the early days, hospitalist programs were largely driven by health plans as a way to lower costs and improve efficiencies. Capitation programs and Medicare's package pricing of diagnosis-related groups were among the factors contributing to the push toward hospital medicine. Although several plans tried requiring their primary care physicians to use hospitalists, the pushback was intense. Most plans have since abandoned involuntary models.
Today, hospital medicine is being driven primarily by hospitals, an evolution that makes perfect sense to Wachter.
"Hospitals have recognized the value of hospitalists. At UCSF, we can identify hospitalists who are key leaders in all sorts of areas. They are young, enthusiastic, collaborative physicians who are more than willing to roll up their sleeves and help build new IT systems or improve safety and quality of care. The investment UCSF provides to its hospitalist program is seen as one of the best investments the medical center ever made."
Although health plans may no longer be the driving force behind hospital medicine, Wachter contends that they are still a prime beneficiary. "In many settings, managed care is getting a free ride," he says. "The hospital is the main funder of these programs, so managed care organizations are benefiting from good hospitalist programs without actually having to pay for them."
Larry Wellikson, MD, chief executive officer of the SHM, sees hospitalists and health plans as logical partners.
"At the end of the day, hospitalists are trying to provide efficient and effective care, which really should be the tag line for managed care. It isn't just about saving money, it's about doing the right thing in the most efficient way. As managed care organizations look at the problems they need to solve in a hospital, I would say that their first step should be to examine how hospitalists can help them."
According to the SHM, hospitals employ 38 percent of hospitalists. Another 23 percent are employed by hospitalist-only groups such as Cogent and IPC-The Hospitalist Co. Multispecialty groups, including health plans, employ 16 percent, and academic hospital medicine programs employ 15 percent.
Most hospitalists are salaried employees, earning an average of $155,000 plus bonus, according to the SHM. Some hospitalists are paid on a fee-for-service basis and/or receive performance incentives based on productivity and quality measures.
Hospitalist models vary within hospitals and health plans. Although some hospitals require patients to be treated only by a hospitalist upon admission, others like Cedars-Sinai continue to allow both hospitalists and primary care physicians to take care of hospitalized patients.
Some hospitals employ hospitalists directly, whereas others contract with hospitalist groups to provide the service.
In most of its hospitals, Kaiser Permanente, one of the early adopters of hospital medicine, uses salaried hospitalists.
Rather than employ hospitalists directly, other health plans use performance-based incentives to encourage their medical groups and IPAs to hire hospitalists. For example, within its HMO product line, Blue Cross Blue Shield of Illinois offers its medical groups additional funds based on quality and hospital utilization measures tied to patient safety and outcomes in readmission rates.
"We're looking not just for shorter lengths of stay but overall better use of the hospital environment," says Stanley Borg, DO, vice president and chief medical officer of Blue Cross Blue Shield of Illinois.
With its PPO product, Borg says, the health plan uses a "soft-steerage" approach by encouraging hospitals to assign hospitalized Blue Cross Blue Shield patients who do not have a primary care physician to a hospitalist.
Cigna uses the same approach in some states but contracts with vendors in other markets to set up hospitalist programs in hospitals that treat its patients.
Increased challenges As the ranks of hospitalists have grown, so too have their responsibilities and professional challenges.
"Initially we viewed ourselves as the primary care doctor within the hospital," explains Cara Steinkeler, MD, at Kaiser Sunnyside Medical Center in Portland, Ore. "Those days are gone. We're increasingly taking on more leadership roles in the hospital, doing a lot of comanagement with other specialties, and helping make the hospital run more smoothly."
For example, hospitalists today work more closely with surgical teams, providing pre- and post-operative patient care. They are also conducting quality improvement research, developing patient safety programs, and teaching residents at academic medical centers.
As hospitalists mature in their careers, it is natural that they take on additional responsibilities, says Winthrop Whitcomb, MD. "Being in the hospital all the time allows us to develop relationships with all other disciplines within the hospital," he says. "The major thrust of the hospitalist model is that we can become agents of system change within the hospital."
One of the founders of SHM, Whitcomb is a prime example of such evolution. After running Mercy Medical Center's Inpatient Medicine Service for 10 years, he is now director of performance improvement at the Springfield, Mass.-based hospital.
Career ladder
Whitcomb predicts that many hospitalists will eventually move into senior management roles in hospitals because they understand their operational and strategic challenges.
A recent study by the Center for Studying Health System Change suggests that the growing demand for hospitalists and the new conditions under which they work could mean that new hospitalists may not be properly prepared and may need more diverse training than in the past. Published in the February 2005 edition of the Journal of General Internal Medicine, the study examined hospitalist trends during site visits in 12 communities in 2002-03.
Wellikson, the SHM CEO, agrees that improved training is a major challenge. Most practicing hospitalists are now trained in general internal medicine. Cogent and IPC both offer additional training programs for their hospitalists, and SHM sponsors occasional leadership tracks in practice management and quality improvement for its members. SHM is also working with academic medical centers to alter their training so that three-year residents have an opportunity to acquire more of the skills they might need to become hospitalists, Wellikson says.
Becoming its own specialty
Because of hospital medicine's explosive growth, many in the industry predict that it will become a formal subspecialty within the next decade. Wachter says the American Board of Internal Medicine is currently discussing how best to certify hospitalists.
In addition, Greeno predicts growth in the number of specialists within the ranks of hospitalists as well. Pediatric hospitalists, for example, currently make up about 9 percent of the total number of hospitalists, according to the SHM. Greeno expects surgical hospitalists to be the next specialty to take off.
Rosen from Cedars-Sinai suggests that the specialization of hospital medicine will also benefit primary care physicians.
"As the hospitalist movement grows, I think you'll see a shift in primary care physicians becoming stronger advocates for their patients in the clinic," he says. "You have to have someone who recognizes the context of all these specialists."
Greeno contends that hospital medicine provides the United States with an opportunity to design a higher quality, more cost-effective model of care for its hospitalized patients.
"If you take a large number of patients and put them in the hands of a relatively small team of physicians, you really have the opportunity to standardize care to a best-practice level and improve the way that care is provided," he says. "Our entire health care system and the well-being of our population will benefit."
---
Our most popular topics on Managedcaremag.com
---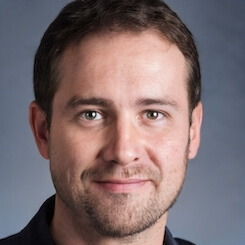 Paul Lendner ist ein praktizierender Experte im Bereich Gesundheit, Medizin und Fitness. Er schreibt bereits seit über 5 Jahren für das Managed Care Mag. Mit seinen Artikeln, die einen einzigartigen Expertenstatus nachweisen, liefert er unseren Lesern nicht nur Mehrwert, sondern auch Hilfestellung bei ihren Problemen.