Enrollment snags could be just the start of political and regulatory headaches facing health plans and pharmacy benefit managers
Medicare Part D, the most significant change in the health care delivery system in decades, resembles a giant squid. The marketing tentacles of 10 national and dozens of regional health plans and pharmacy benefit management companies in each state are pulling millions of elderly people into the maw of the Centers for Medicare & Medicaid Services, even as that agency emits red ink obscuring the enrollment and payment process.
"There definitely is and will be a great deal of red tape," says Andrea Cohen, a lawyer in the government and regulatory division of Manatt, Phelps, & Phillips in New York City. As health and oversight counsel to the U.S. Senate Finance Committee, she helped write the Medicare Modernization Act of 2003, which created Part D. "The rules governing enrollment, payment, and reimbursement are complicated and unusual. No plan, no matter what its past experience, can be completely prepared for what is about to happen," she says.
Current enrollment problems — the ones receiving all the press — were not really a surprise, although the degree of pain may be greater than anticipated by the smaller plans, says John Gorman, a former CMS official and president of Gorman Health Group in Washington, D.C., which has advised dozens of health plans on Part D participation. "The problems we're seeing in the field were absolutely expected," he says. "This is a $720 billion project implemented in a two-year time frame. It's like sucking a tsunami through a straw."
Gorman believes that 85 percent of the 14.3 million Part D enrollments that occurred by the third week in January went relatively smoothly. "The remaining 15 percent were just a mess." Unfortunately, notes Gorman and every other informed observer, the people affected most by the mess were the ones who could afford it least. "They are mostly the dual eligibles transferred from state Medicaid enrollments, the most vulnerable people in the system," says Gorman.
Understaffed
The enrollment problems associated with moving Medicaid recipients into Part D and then dealing with millions of new members unfamiliar with their formularies — any formularies, for that matter — are attributed primarily to two things: understaffing by the health plans and poor data transfer between CMS and the plans. But those problems were dealt with in a fairly straightforward manner by adding more staff and through a concentrated federal effort. By the end of January, many plans reported doubling, even tripling, their customer service personnel. And the feds were issuing statements saying the worst was over.
But is it? Perhaps not. What will happen over the next few months is implementation of very complex regulations in a virtually uncharted environment, says Wendy Krasner, a partner at Manatt and former deputy vice president for policy at Pharmaceutical Research and Manufacturers of America, the drug manufacturers' trade organization. "It will be daunting," says Krasner. "Part of the problem is that the auditors and compliance officers at CMS will be learning about the regulations at the same time everyone else is learning. There's no pattern of enforcement, and CMS officials can't go back and see a record of audited claims to determine what is acceptable and what is not. Not only is there no case law, there is no programmatic history, no compliance benchmarks."
For example, many of the formularies designed and implemented by plans have not yet received final CMS approval and have not undergone the kind of review and revision that results from the appeals process. And no one knows how many appeals will be considered appropriate by CMS before ruling that a plan has violated agency regulations regarding best practices.
Then there is state law compliance. To what degree do federal MMA regulations supersede state regulations regarding licensing of insurance brokers and agents? "All this promises to be very time-consuming and expensive for plans," says Krasner.
Which means it will be threatening to the bottom line, says Gorman. "What is happening now to these plans is that since MMA, CMS has functioned in a conciliatory mode of shared rule-making," he says. "As of January 1, that changed. The agency is now back in a regulatory stance, and no doubt that's something of a shock to the smaller plans. Many health plans, especially those at the regional level, simply aren't going to be able to make it. They have no experience, no qualified management, they are undercapitalized, and have entered regional markets that never really made good business sense. A significant number of stand-alone and new managed Medicare plans will be under water by the end of 2006."
What made participation in Part D financially attractive to so many health plans is that MMA guaranteed that for 2006 and 2007, plans will lose no more than 20 percent of their competitive bids. So even now, as plans find themselves having to add considerable staff and resources to cope with the well-publicized enrollment mess, their potential for loss is limited. That risk protection disappears in 2007, although Gorman says it could be extended. "What plans believed, and what CMS wants to happen, is that within the first two years of implementation, individual plans will have enough aggregate data to evaluate whether or not to go forward," says Gorman.
But most observers believe that by 2007, and even by the end of this year, a great deal of plan and PBM elimination and consolidation will have occurred. "The sheer work volume will simply be too much for many of the smaller plans," says Richard Stefanacci, DO, executive director of the Health Policy Institute at the University of the Sciences in Philadelphia. "We believe that by the end of the year, 20 percent of the plans will have 80 percent of the Part D membership and that the top five plans will have 50 percent." (For another view of consolidation in health care, turn to our article on health plan mergers.)
Nationals' advantage
The big national plans have the advantage of enrollment experience and, notwithstanding the mess surrounding dual eligibles, probably have sufficient capitalization to make it through, say Stefanacci and others. "We were well prepared for implementation," says Gloria Barone, spokeswoman for Cigna HealthCare, "although things were extremely hectic the last few weeks. Whether there will be a great deal of red tape down the road remains to be seen." The company has about 600,000 Part D enrollees, mostly in stand-alone prescription drug plans.
2006 Medicare Part D enrollment, national health plans
United Healthcare
3.2 million
Humana
2.2 million
WellPoint
2.0 million
Cigna
0.6 million
Aetna
0.3 million
Based on internal 2006 estimates and projections
Source: Wall Street Journal, January 25, 2006
Companies such as United HealthCare (with 3.2 million enrollees) and Humana (with 2.2 million) have more managed Medicare experience than Cigna, and are familiar with CMS processes and procedures. "We quickly realized that this was a monumental program," says Frank McCauley, Aetna's vice president for retiree markets. His company has about 300,000 Part D enrollees. "We understand this is a complex business. But we are long accustomed to CMS processes, such as the transfer of data files. It's a big part of our business. Compliance is not a concern."
"At this point we wouldn't call red tape an issue," agrees Dick Brown, Humana spokesman. "We've been working alongside CMS from the beginning. We understand the regulatory implications, and understand what's ahead. The issue isn't red tape, it's that so many people enrolled at one time. No one could have completely anticipated how complicated initial enrollment would be."
Brown's description of the cause for the initial disorder surrounding Part D — and his belief that enrollment issues may be the worst of administration hassles — is echoed by Leslie Norwalk, CMS deputy administrator. She says Part D is not the first time Medicare has been expanded, and the agency and providers have historically coped well with the changes. "Part D's involvement with the private sector will offer significant incentives, and sufficient value to encourage regulation compliance," says Norwalk. "The effort will be worth the cost."
But how much effort, and in what political environment? And will experience with managed Medicare be enough to cope with the as yet untested Part D environment? "I don't believe that having experience with Medicare Advantage prepares these plans for some of what the next few months is going to bring," says Manatt's Krasner.
For one thing, it is impossible to know exactly what Part D will look like in 24 months. No one expects Part D to ever go away — that's not how things happen with entitlements. But its future design is uncertain. CMS projects that the benefit will cost about $720 billion over the next 10 years. If the costs go higher, there could be political hell to pay.
For example, on January 24 the Democrats announced they would reintroduce legislation to restore previous legislative language that cuts Medicare payments to insurers by $26 billion over the next 10 years. That language had been eliminated in committee from a budget reconciliation bill passed in the Senate in January and being considered by the House of Representatives this month. Bush administration officials have threatened a veto if the final budget is passed with any amount near that reduction, saying it would virtually eliminate the subsidy protecting Part D and threaten the benefit's viability. That subsidy seems safe under the current Republican Congress, but who knows what this fall's election will bring? Will the Democratic leadership want to curb private sector involvement in Medicare by tightening the financial belt for health plans?
Another political issue has to do with the negotiation of drug prices, a possible consequence of Part D that could bode well for health plans in the short term but would wreak havoc on drug manufacturers. Right now, price negotiations are entirely up to the plans and the PBMs, and they appear happy with that. But as drug prices continue to rise — and no one expects them to fall — political pressure could grow for CMS to become involved in negotiations. If, under pressure to hold down costs, Congress votes for drug price controls or reference pricing for the 44 million people now on Medicare — the nation's highest utilizers of prescription drugs — the result could be devastating for the pharmaceutical industry. "Rather than let that happen, if costs are through the roof we could see a complete restructuring of the benefit," says Gorman.
What's going to happen in February now that the initial 60-day transition period has ended? Plans were required to provide a 60-day supply of any drug that any beneficiary was previously taking regardless of formulary design, and former Medicaid beneficiaries could at most be charged a $5 copayment for their drugs. So although the transition of dual eligibles was a mess, it could have been worse: "The public may have been lulled into a false sense of security about the availability and cost of their drugs," says Stefanacci. "The volume of public and administrative pressure may increase significantly in coming months as people find they are not enrolled in the right plan for them because their formularies are too restrictive."
A corollary issue, as reported extensively in the nation's newspapers and by the television networks, is that more than two dozen states stepped into the breach when dual eligibles — the poorest and often the sickest of Part D beneficiaries — were denied medications because of a CMS or health plan enrollment snafu. Under MMA, plans are responsible for paying any costs incurred by the states since January 1. No one is sure, says Gorman, whether that includes all administrative costs as well as drug costs. Legislation was proposed by a bipartisan group of senators to reimburse the states, thus saving the health plans millions of dollars, but the proposed legislation also requires CMS to recover any overpayments made to health plans during the period. If passed, that could mean a whole new set of auditing procedures.
If the uncertain political and short-term financial problems appear daunting, what we know is coming soon is downright scary.
TrOOP is an example of what kind of trouble lies around the bend. The acronym stands for "true out-of-pocket" costs, and refers to the notorious "doughnut hole" or gap in coverage. "Beneficiaries will have many questions about exactly what costs count towards TrOOP," says Cohen, the Manatt lawyer. "There are many specific rules about TrOOP, and plans will need to sort out those rules carefully." For example, drugs purchased from Canada, non-Part D insurance card purchases, and nonparticipating pharmacy drug purchases don't count toward TrOOP costs. Whether beneficiaries understand the doughnut hole process and keep accurate spending records to determine how much they paid out of pocket is something plans cannot control. But those are issues that will definitely affect consumer satisfaction and complaints to CMS. "The potential for extensive and costly appeals is considerable," says Cohen.
Another potential problem on the near horizon is the Medigap industry. Gap policies with drug coverage are history, phased out by Part D. That means the Medigap companies will be sweetening the pot on their medical coverage to make up for the loss, possibly drawing customers away from some Medicare Advantage plans. That could throw critical mass cost projections for some of those plans for a loop, as their members move to stand-alone PDPs.
Fraud, waste, and abuse
And then there's fraud. Compliance is going to be rugged, expensive, and, for a while at least, confusing. The PDPs and Medicare Advantage plans are going to expected to be very vigorous in avoiding fraud, waste, and abuse (FWA) on the part of providers and beneficiaries, says Gorman. "It will be a very involved program," he says. "All the issues that Medicare addresses now in relation to FWA will be present, and no doubt more."
Under CMS rules, 33 types of financial fraud are possible in the program, ranging from over-reporting the number of prescriptions filled to billing for brand-name drugs when generics are dispensed. CMS has hired eight private companies to police the program by reviewing claims, analyzing data, and conducting other evaluations to spot unusual billing patterns that might indicate fraud.
Even the health plans that subcontract to pharmacy benefit management companies for Part D are liable. CMS has stated that plans will be held responsible for violations — even for FWA occurring at the PBM or network pharmacy level. For plan sponsors and PBMs, this creates the need to focus on administering specific benefit designs correctly, including coinsurance, deductibles, and TrOOP. It also means making sure pharmaceuticals are priced correctly, reflecting the appropriate average wholesale price, on the day purchases are processed.
"Despite the issuance of various kinds of guidance, there are troubling open issues as to what is expected of Part D contractors in this arena," says Cohen.
She says that a new element under MMA is the FWA program for Part D plans that is required either in addition to, or as part of, their regular compliance programs. "Some enforcement officials believe that the health industry is bent on scheming up new ways to defraud government payers. It is not clear how Part D sponsors should react to these sweeping statements as to what constitutes fraud under Part D," she says.
In a market characterized by rapidly changing prices, different prices for different distribution channels, and the need to comply with maximum allowable cost (MAC) lists, among other things, compliance will not be easy. If a PBM administering the benefit uses the wrong price, and either the government pays too much or the beneficiary pays too much (because of a percentage coinsurance benefit design), there can be serious and expensive enforcement problems for both the administrator and the sponsor. Moreover, areas in which there have been FWA investigations and settlements in the private sector, including mail-order pharmacies and handling of pharmaceutical-related matters by call centers, will also receive close scrutiny.
An area of significant uncertainty is the role of the eight newly created Medicare Drug Integrity Contractors (MEDICs), with whom CMS is contracting to support CMS's antifraud and abuse efforts related to Part D and the Medicare Advantage program. It is not clear how or whether the MEDICs will coordinate with other program integrity activities, including audits and reviews. For example, CMS has advised Part D plans to have enrollees call the MEDICs hot line when they are aware of any instance of possible fraud, waste, or abuse. It is not clear if this is meant to cover possible violations by the plans, or providers, or both, or if enrollees should also call their plans; nor is it clear how the MEDIC response will coordinate with the plans' response to enrollees' reports.
That being the case, will the potential in compliance expense outpace the two-year window of virtually risk-free opportunity for health plans?
"What we do know is that not every plan will survive as a Part D participant," says Gorman.
---
Our most popular topics on Managedcaremag.com
---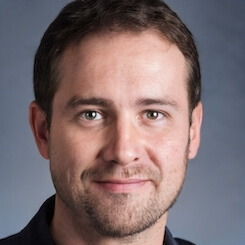 Paul Lendner ist ein praktizierender Experte im Bereich Gesundheit, Medizin und Fitness. Er schreibt bereits seit über 5 Jahren für das Managed Care Mag. Mit seinen Artikeln, die einen einzigartigen Expertenstatus nachweisen, liefert er unseren Lesern nicht nur Mehrwert, sondern auch Hilfestellung bei ihren Problemen.