Health plans and employers are convinced that improving quality will save money. This time, they think they've got the data.
Two years after launching an ambitious effort designed to transform the health care marketplace, some of the nation's biggest employers are focused like a laser beam on a big number.
They assembling a group of employers and health plans that together have claims data for between 15-20 million individuals. In 2006, that information will be used to build the mother of all health care data sets and to produce definitive measures of the quality and efficiency of health care provided by physicians and hospitals.
"No single employer and no insurance company has enough data to do that reliably and consistently," says Sheila Sweeney, vice president for benefits for Assurant. "So we've got to aggregate the data — and it's a massive undertaking."
In seeking to create a critical mass of claims data, Care Focused Purchasing, as the group is called, is winning the support of the managed care industry. Aetna and Empire Blue Cross Blue Shield sit on the CFP governance committee. Aetna Senior Vice President Jim Foreman says the benefit of participating in CFP outweighs the technical challenges of sharing claims data.
"We get access to more data in the marketplace that goes above and beyond our own data," he says. "And that's very important."
Regence, Cigna, Humana and a few others are on board with the CFP effort, and many more are in the process of signing up.
"We're probably going to actually get somewhere this time because of the amount of energy around this," says Joe Woods, director of innovative customer solutions at Humana. "These companies are able to move a market because they have such buying power." Bob Ihrie, vice president for compensation and benefits at Lowe's Companies, says CFP represents a "tremendous opportunity" to rein in steadily rising health care costs.
Jump that obstacle
"But none have enough data to measure performance with precision across the majority of all providers," says Ihrie. "If employers partner with health plans to jump this obstacle, we're in a position to capture big gains in quality improvement and cost reduction."
Lowe's and Assurant are 2 of about 30 employers that launched CFP in 2004. CFP seeks to do two things: establish a set of performance measures that become the national standard and aggregate enough data to allow those measures to be used with a high degree of credibility, says Eric Grossman, a consultant at Mercer.
Data aggregation will start as soon as enough employers and health plans sign on. Grossman says CFP will not veer from its focus on quality and efficiency. It will not confuse efficiency with cost. In fact, CFP will not collect financial information about claims, but rather utilization data.
"This is not an effort to identify and steer care toward cheap docs and cheap hospitals," says Grossman. "The fact that you may charge $200 for an office visit and I may charge $175 — that's not what we're measuring." Rather, CFP defines efficiency as total resource consumption for the best health outcome.
Even though all health plans that participate will have the same quality and efficiency information, Foreman, at Aetna, says health plans are likely to use the information in different ways.
"We'll see derivatives on the high-performance network model, but we will all continue to have different methodologies," he says. "I do think the quality network differentiation will continue." In addition to tiered networks, some health plans may use CFP data to support their pay-for-performance programs or for provider education. The most effective use of the CFP measures will be determined by MCOs, Grossman says.
Keeping busy
Many contractors and consultants are working on the undertaking, including Computer Sciences Corp., which has been chosen to aggregate the data. Health plans and employers participating in CFP pay an annual fee, plus a per member, per month fee for data management.
Ihrie makes the case that the nation's biggest companies have a self-interest and a civic duty to take aim at the health care cost trend line.
"Health care costs are growing far more rapidly than revenue or profit for almost every company, and the situation is unsustainable," he says. "As a major corporation, we believe we have an obligation to our employees, customers, shareholders, and the community to participate in efforts that address the serious health care issues we face as a country."
Sweeney, at Assurant, believes that, as a CFP leader, she is working for the survival of employer-sponsored health care in America — and an even bigger mission than that.
"But it is also critical to health care in general," she says. "The issues about quality go beyond the employer arena."
CFP Performance Measures Version 1.0 Summary
Efficiency
Quality
Hospital

Standard Hospital Resource Use (SHRU) — 3M All Patient Refined Diagnosis Related Groups (APR-DRG)

Hospital Patient Safety Survey — Leapfrog Group
National Quality Forum-endorsed Joint Commission on Accreditation of Healthcare Organizations (JCAHO) Measures and Centers for Medicare and Medicaid Services (CMS) Voluntary Measures
Transplant Graft Survival — United Network of Organ Sharing (UNOS)
Co-morbidity Adjusted Complication Risk (CACR) — University of Pennsylvania

Physician

Standard Episode Resource Use (SERU) — Symmetry Episode Treatment Groups (ETG)

Compliance with evidence-based guidelines (Rand Quality Indicators, NCQA HEDIS level measures, and Resolution Health measures)
NCQA's Physician Recognition Programs (PRP) in Diabetes, Heart/Stroke, and Physician Office Link

Source: Care Focused Purchasing
---
Our most popular topics on Managedcaremag.com
---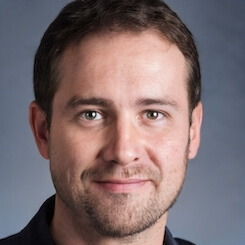 Paul Lendner ist ein praktizierender Experte im Bereich Gesundheit, Medizin und Fitness. Er schreibt bereits seit über 5 Jahren für das Managed Care Mag. Mit seinen Artikeln, die einen einzigartigen Expertenstatus nachweisen, liefert er unseren Lesern nicht nur Mehrwert, sondern auch Hilfestellung bei ihren Problemen.