Many physicians question the fairness of a deal between the American Medical Association and the government that give doctors a bonus when they follow certain rules
At first take, the American Medical Association's recent deal to advance a compromise on Medicare payments by cooperating on a timetable to introduce a new set of pay-for-performance quality standards had the earmarks of a win-win deal. It was the second take that steered the deal into a fractious debate over the medical establishment's approach to the issue.
As congressional negotiators last December hammered out yet another last-minute agreement on Medicare payments, the AMA was able to stave off a hefty cut in payments for the all-important Medicare market, and the Centers for Medicare & Medicaid Services took a big step in its heralded march toward paying physicians on a rate card that rewards them for their commitment to "best practices."
There was just one problem: Quite a few professional physician societies felt that they had been left on the sidelines. When they finally got a closer look at the deal, the societies were loud in their opposition.
"We weren't real happy with the way they did this," says Frederick C. Blum, MD, president of the American College of Emergency Physicians (ACEP). "They made this deal on behalf of the specialty societies without our involvement, and we have some issues with that."
The agreement itself is a one-page list of six points that was inked on Dec. 16 by Duane Cady, MD, the chairman of the AMA's board of trustees, along with Senate Finance Committee Chairman Sen. Charles Grassley, House Ways and Means Committee Chairman Rep. Bill Thomas, and the House Energy and Commerce Committee's Health Subcommittee Chairman Rep. Nathan Deal. In it, Cady commits physicians to creating 140 performance measures in 34 clinical areas by the end of this year, developing an accurate and efficient way to report quality data to CMS, and implementing "additional reforms" on payment and quality.
Beginning in 2007, doctors would voluntarily report three to five quality measures per physician.
Participants would get a "quality update" to offset the cost of reporting. By the end of next year, according to the plan, doctors will have "developed performance measures to cover [most] Medicare spending for physician services."
For the Bush administration and congressional leaders, the pact offers a plan to start paying doctors who provide the best medicine at a higher rate. That formula lies at the heart of their strategy to manage burgeoning Medicare costs with a system that rewards efficiency. In turn, critics and proponents alike say that a Medicare blueprint for pay-for-performance will have a big effect on commercial plans: They are likely to swiftly mimic federal standards. However, the idea that the framework for a pay-for-performance plan could all be worked out by the end of next year left some physicians at odds with the deal.
Difficult process
"The practice of medicine does not follow simple formulas or algorithms," says Blum. "The process is difficult. It takes a long time to validate measures. And we have some concerns about the short time line we were given."
There's not an awful lot of trust about Congress's intent, either. Blum says his fear is that the government may have essentially set physicians up, getting them to agree to quality measures in a deal that will later expose them to the 26 percent cut in physician payment rates tentatively projected for the next five years. (Every year doctors face cuts in payment rates, and every year they have to negotiate over them.)
"Our biggest problem is that we agreed to go pretty far down this road without the assurance that quality measures will be used by the federal authorities in a rational and responsible way," he adds. And there's more. Once doctors are locked into these types of pay-for-performance standards, they're likely to become boilerplate for managed care organizations as well.
Exchange of letters
Blum and his counterparts at six other medical societies made their position plain in a Feb. 10 letter to Cady. About two weeks later, Cady issued a two-page response that carried this stark warning:
"Congressional leaders have made it clear that they will not support simply continuing to pass short-term relief to avert [sustainable growth rate] pay cuts without substantial movement towards quality improvement. . . . If organized medicine does not work together on these challenging issues, government officials and health plans will fill the void."
The warning comes at the end of the letter, but Cady was careful to make the AMA's case for the deal, pointing out that the AMA-led Consortium for Physician Quality Improvement had already been working busily on quality measures. As Cady makes clear in his response to the specialists, most of the 140 measures have already been agreed to by the consortium, which includes the specialty societies, and the AMA is emphasizing that the agreement calls for initially voluntary — not mandatory — reporting. (A portion of AMA membership includes specialists, but the organization declines to give numbers.)
There's one point all the doctors go to some lengths to emphasize: Just because they may object to a certain set of pay-for-performance standards or a pact like the one struck by the AMA, that's not a signal that they are opposed to performing according to established, best-practice standards.
"The quality initiative is not a bad thing, but there must be a consensus that the measures are valid, that they actually positively impact patient care, and that all health agencies and physicians have a reasonable possibility of meeting the standards," says Blum.
Complex process
It's just not easy to determine what those standards ought to be.
"It's a very, very complex process," says the ACEP president. "There is a current four-hour rule regarding antibiotics in pneumonia, but even that's not so simple. There are a lot of patients with mild disease for whom that time frame doesn't matter. For some severely ill patients, four hours is much too long."
Despite opposition to this deal by specialists, talks on pay-for-performance have entered a new stage that will affect how doctors are paid by the insurers and the government. It's likely to stay in the spotlight as a new round of negotiations over Medicare payments gets under way later this year.
---
Our most popular topics on Managedcaremag.com
---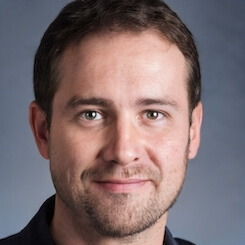 Paul Lendner ist ein praktizierender Experte im Bereich Gesundheit, Medizin und Fitness. Er schreibt bereits seit über 5 Jahren für das Managed Care Mag. Mit seinen Artikeln, die einen einzigartigen Expertenstatus nachweisen, liefert er unseren Lesern nicht nur Mehrwert, sondern auch Hilfestellung bei ihren Problemen.