Medicare beneficiaries could gain a lot from managed care, and so could health plans. But it's not all that easy.
The Balanced Budget Act of 1997 tied the fate of the $200 billion Medicare program to managed care. In theory, Medicare and managed care were made for each other. But how will it work in practice?
The knot was tied Aug. 5, 1997. President Clinton officiated. By liberalizing several key rules, raising rates in rural areas and phasing in a lock-in period for eligible enrollees, the Balanced Budget Act wed the futures of the $200 billion Medicare program and the managed care industry.
For the industry, which has been whipsawed by one problem after another lately, this could be a very happy union indeed. Medicare means 38 million covered lives. It means a crack at 1 of every 5 dollars spent on health care in this country. And it means getting a chance to strut all that good managed care stuff — disease management, preventive services, coordination of care — that the public is now deeply skeptical about but, if done right, might really do Medicare beneficiaries some serious good. Over 65, with much higher rates of just about every chronic disease except AIDS, Medicare managed care enrollees need more medical care. More medical care means more medical care to manage well.
"In theory, managed care is a fabulous idea for the older adult population," says Gary Gottlieb, M.D., M.B.A., chief executive officer of Friends Hospital, a psychiatric institution in Philadelphia. "The whole notion of comprehensive care — a lack of substantial barriers to care, the gatekeeper model that also includes payments for therapeutics, particularly prescriptions — is extremely attractive."
"Medicare beneficiaries are the most care-needy population. Because of that, managed care presents the best opportunity for those enrollees to get comprehensive, quality care," says Sandy Harmon-Weiss, M.D., head of government programs at Aetna U.S. Healthcare, who goes on to explain the plan's success with diabetes care and breast cancer screening.
Honeymoon sentiments? Well, maybe. And from the managed care plans' perspective, it hasn't hurt the romance any that the combination of what is most probably some favorable risk selection and what is most certainly high Medicare premiums, relative to commercial rates, has made the Medicare business a money-maker. According to Thomas Mayer, M.D., a Huntington Beach, Calif.-based consultant, many health plans in the crowded Southern California markets have recently made a profit only on their Medicare contracts because competitive pressures have driven down commercial rates.
Medicare managed care does seem to hold some attraction for the beneficiaries as well: They are jumping on the managed care bandwagon at a rate of 100,000 new members per month, according to Harmon-Weiss. As of last August, the date of the Health Care Financing Administration's latest published tally, about 5.5 million people (14 percent of the Medicare population) were in managed care risk plans, which is more than double the number in managed care plans just five years ago. Medicare beneficiaries now account for roughly 7 percent of the 70 million Americans enrolled in managed care plans, and HCFA already is the largest single buyer of managed care.
Money matters
Before anyone waxes too enthusiastic about elderly people transfixed by the wonders of managed care, Priscilla Itscoitz, a health insurance expert for the American Association of Retired Persons in Washington, issues a useful reminder that for many Medicare beneficiaries, what this managed care business is really all about is simple: saving them money. With the cost of Medigap insurance and prescription drugs going up, many Medicare beneficiaries see Medicare managed care as the only way to go, comments Itscoitz, who counseled Medicare beneficiaries on health insurance and Medicare issues before going to AARP. It is not the concept of coordinated care or new and improved [National Committee for Quality Assurance] HEDIS measures that is getting thousands of Medicare beneficiaries to sign up for managed care every month, she says: "People are just looking to cut their costs."
The spirit of that kind of reality check is probably important to keep in mind. This is 1998 and this is bumped-and-bruised managed care, after all. Pitfalls await. Bruce Vladeck, the former head of HCFA and now a professor of health policy at Mount Sinai Medical Center in New York, agrees that in theory, managed care and Medicare beneficiaries should be a good fit. But he also says that "Whether managed care produces better outcomes has yet to be demonstrated" and that managed care, in practice, is nothing if not hard to get right. "It is easy to do a crummy job."
Gottlieb, at Friends Hospital, also comes from the "Managed care? Beware!" school of thought. He notes, for example, that there are "parallel funding streams" for acute and long-term care for the elderly. Medicare managed care will not eliminate the "natural incentives to dump patients from one funding stream to another," he says. The disconnects in financing translate into discontinuity in care "that defies the holism that is intrinsic to high-quality geriatric care," and Gottlieb calls that "a big deal."
He also points out that Medicare managed care is going to put health plans and the providers they contract with smack dab in the middle of literally thousands of end-of-life treatment decisions. He can't see how the capitated physician or other provider in charge of someone in a $3,000-a-day intensive care unit can ever be entirely free of conflict. "Taking that tube out is going to save me lot of money." A couple of stories about "checkbook euthanasia" and furor over the so-called drive-through mastectomies will seem tame in comparison.
Even if that kind of worst-case scenario isn't played out, there is plenty else to worry about with Medicare managed care. The Balanced Budget Act, in effect, invites a whole new player into the Medicare managed care game, the provider-sponsored organization. Mayer fears that neophyte PSOs, short on the kind of systems and know-how that even veteran HMOs have a hard time mustering, will drop the ball. Mayer, a self-described managed care "groupie," says that with Medicare managed care, "There is a lot to be gained, but there is also a lot to be lost. If half of these PSOs are just disasters and poor quality care is given, or if bad things start to happen to people, then it is going to come down again to managed care. People are going to say that the problem is managed care. And there isn't a problem with managed care. The problem is with people who manage care badly."
The Balanced Budget Act
The Balanced Budget Act re-wrote rules of the Medicare managed care game, but it didn't invent them. That happened in 1982, when the Tax Equity and Fiscal Responsibility Act mandated provision of managed care plans to Medicare beneficiaries. But the program puttered along until the early 1990s, when Medicare managed care enrollment doubled — to 2.3 million — between 1993 and 1995. The Balanced Budget Act is designed to make sure that uptick continues, and then some.
For the federal government, shifting Medicare beneficiaries to managed care holds two huge advantages. First and foremost, it takes the unpredictable fiscal black hole of fee-for-service medicine and renders it into a more predictable bottom line of payments to health plans. In other words, like everyone else these days, the government wants to move the risk downstream. Second, the government is banking on being able to ratchet down payments to the health plans and realize savings in much the same way it is banking on big savings from cutbacks to hospitals and physicians in the traditional Medicare program. According to a Commonwealth Fund analysis of the Medicare provisions of the act, about one quarter — or $96.4 billion — of the $393.8 billion in Medicare savings that the act is designed to yield over 10 years will come from lower payments to health plans. Another way to put it is that without the act, the health plans would have been paid on average an estimated $9,993 per capita in 2007, but under the Balanced Budget Act, the rate will be $8,533 (14.6 percent less).
Of course, not a single Medicare beneficiary has to join a managed care plan under the act: A shotgun wedding of Medicare and managed care would have been a political disaster. Instead, the act works mainly to encourage growth of managed care with some strategically placed carrots — and just a few sticks. So, for example, the act gets rid of the 50/50 rule, which required any risk-bearing Medicare plan to have no more than 50 percent of its enrollees be Medicare beneficiaries. In effect, this rule meant any health plan that wanted to get into the Medicare business had also to have some measure of success signing up commercial enrollees, which, depending on the market, can be significant hurdle. The act slates the 50/50 rule for extinction in 1999, and until then, the government has broad authority to waive it.
The act also includes a massive overhaul of the Medicare managed care rate structure, in part to boost managed care in rural areas and to increase uniformity of payment rates. Historically, Medicare payments to risk-bearing HMOs were based on the county-by-county average adjusted per capita cost (AAPCC) payment formula, and were to reflect the cost of caring for fee-for-service Medicare beneficiaries in the county. But the AAPCC formula has resulted in large discrepancies in what HMOs get paid, with rates as low as $221 per member, per month in some rural areas and more than $750 in some urban areas.
Raising the floor
The act will level out payments in several ways. It phases in a new blended rate for managed care plans, made up of local costs of fee-based Medicare (the old AAPCC, in a sense) and a national rate. It also establishes a new minimum of $367 per member, per month, the effect of which is to quickly bump up the Medicare managed care rates in thousands of low AAPCC counties; last year, about one third of all the counties in the country had AAPCC rates below the $367 floor.
Notwithstanding its larger purpose of balancing the federal budget, the new rate structure effectively overpays health plans in rural areas as a way of seeding managed care in rural America. As a result, Medicare will actually lose money on new enrollees in rural areas: The Congressional Budget Office has estimated it could be as much as $750 per enrollee per year. On the other hand, the act does put the brake on rate increases by establishing a 2-percent annual maximum increase. Finally, there is the wild card of risk adjustment, which under the act is supposed to start in 2000.
In addition to making the rate structure more inviting to managed care plans (at least in rural areas), the act also opens the door to a new kid on the Medicare managed care block, the provider-sponsored organizations. If the PSOs take off, as many think they might, it will mean hospital- and physician-based organizations making full-risk Medicare contracts with HCFA. The act encourages PSOs by letting them apply for a three-year waiver for exemption from state insurance requirements. It also sets lower enrollment standards. Other Medicare managed care plans must have at least 5,000 members in urban areas or 1,500 in rural areas. For PSOs, the enrollment minimum is 1,500 in urban areas and 500 in rural areas.
Perhaps more important, from the beneficiaries' perspective, the act sets up an annual November enrollment period for Medicare, along with some lock-in provisions that will be phased in to end the freedom beneficiaries now have to migrate into and out of managed care plans on a monthly basis. This year, the law orders an education and publicity campaign, with a bona fide November enrollment period beginning in 1999. This change will effectively create for Medicare beneficiaries roughly the same kind of health plan election system that employees of the federal government and other large employers now have. The default choice will still be fee-for-service and lock-in provisions are bound to scare some beneficiaries off. On the other hand, many expect the November enrollment period to become a marketing opportunity for managed care organizations, creating a nationwide mindset that this is the time of year to pick a health plan.
What's next
Bruce Vladeck says that when he went to HCFA in 1993, many Medicare fee-for-service contractors were rolling out sophisticated voice mail systems for handling member inquiries. But Vladeck had someone do some checking, and at that time about 1 in 4 Medicare beneficiaries didn't even have a touch-tone phone! "Those automated response units weren't doing a hell of a lot of good for those people," he observes.
Vladeck's point is that Medicare managed care is a different kettle of fish. Members are older. They tend to be sicker. Plus, it needs to be said: They vote, so people in Washington are bound to pay extra special attention to their complaints. Yet Medicare managed care could be a major boon to the besieged managed care industry if it is nimble and smart enough to recognize what makes Medicare managed care tick. Craig Schub, president of Secure Horizons USA, PacifiCare's Medicare plan, says because of the level of acute and chronic disease, the key to Medicare managed care is to align incentives (i.e. capitate providers) and not to try to manage care from a distance. "You should not get too close to the customer," he says.
Harmon-Weiss, at Aetna U.S. Healthcare, says it is important to keep in mind that the "concept is one of care, not cure." She also says Medicare members "really like to be connected with their health plan." As a practical matter, that means they like to speak to service representatives more frequently than do commercial enrollees.
Itscoitz, at AARP, thinks it is not so much a question of beneficiaries talking often and longer, but not talking enough. More precisely, she worries about beneficiaries who are passive, who don't ask a lot of questions and make a lot of demands. "You have to be able to assert yourself, and be an advocate for yourself or have someone be an advocate for you, to thrive in a managed care system," she says.
For Mickey Herbert, M.B.A., the co-CEO of Physicians Health Services, in Trumbull, Conn., the send-home message about Medicare managed care should be: This isn't going to be easy. Though his company was sold for $271 million to Foundation Health Systems in January after 14 straight profitable years, Herbert notes that Physicians Health Services lost money in each of the first seven years of its existence.
"I think there are lot of organizations ready to rush into Medicare managed care," he says. "Some of it is hubris. Some of it is seduction. There is a lot of naïveté out there — a feeling that you can start an HMO with an accountant and a couple of bookkeepers. But this is a tough business and you better not think about getting into it unless you are damn good."
---
Our most popular topics on Managedcaremag.com
---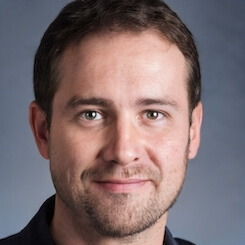 Paul Lendner ist ein praktizierender Experte im Bereich Gesundheit, Medizin und Fitness. Er schreibt bereits seit über 5 Jahren für das Managed Care Mag. Mit seinen Artikeln, die einen einzigartigen Expertenstatus nachweisen, liefert er unseren Lesern nicht nur Mehrwert, sondern auch Hilfestellung bei ihren Problemen.