Only 15 states admit to preparing to deploy these vehicles for essential services, but others are said to be working behind the scenes
John Carroll
Howard "Rocky" King has less than three months to complete a blueprint for the state of Oregon's planned health exchange. Even now the state director is submitting pieces of the plan for regulatory review, due on November 16. He says that come January, he has a good shot at hearing back from HHS that the state's program has been certified.
Open enrollment begins in October 2013.
"There's a lot of planning to be done," he says. And time is running out.
Under the Affordable Care Act, state exchanges are allowing people to choose from approved health plans that all offer a base level of essential services, offering subsidies for premiums and cost-sharing to people with low or modest incomes. Plans will be required to issue coverage with no regard to prior health conditions. There will be a restriction on price flexibility based on age. If it all works out according to plan, millions of the uninsured will find coverage in the exchanges.
Some states may be further ahead in the process than regulators let on. Behind the scenes, even in states where there is opposition, regulators are working with insurers.
But the timeline created an enormous hurdle for states. These exchanges, and all the intricate regulations that will apply to these plans are being drafted in the middle of an election year. Partisan politics has put the brakes on work in many states.
In a tally by the Kaiser Family Foundation, 15 states are getting their exchanges in shape, three have opted for partnerships with the feds, 16 are studying their options, seven say they won't do it, and nine are essentially dormant. A recent New York Times article on the exchanges concluded that about half of the states won't have an exchange ready for business on Jan. 1, 2014, leaving the federal government to fill the void. Indeed, some experts in the field say that estimate could be optimistic.
Whether federally- or state-directed, though, all 50 states will have exchanges up and running, and the work being done now will go a long way to determining how well insurers do.
Aside from the thorny political challenge, state organizers are facing a big hurdle in setting up their Web sites.
This won't be some sort of new Amazon site, King says. These exchanges have to be built to communicate electronically with thousands of members as well as insurers, federal regulators, the Department of Homeland Security, and many others, and there are specific requirements on confidentiality.
Late-starters could have a real problem.
"Unless IT companies really have this [software] on the shelf, I'm not sure how states could do it," says King. "It takes six to seven months just on customer service."
If the feds do open exchanges though, some longtime observers think that the deadline will be met.
"Medicare Part C and D is an exchange," says Timothy Jost, a law professor at Washington and Lee University who specializes in health care regulations. "It's not like this is something they have no idea how to do."
Like a military challenge
"The logistical, technical challenge is not unlike a military challenge," agrees Joel Ario, the original director of health insurance exchanges at the Department of Health and Human Services (HHS), who now works with the states as a consultant.
Certainly, if HHS is clearly going to run the exchange in a particular state, health plans will be better able to develop their strategies. "If the state doesn't decide," adds Ario, "here's the default position: the most popular health plan in the small group market, state by state."
With longstanding insurance practices being set aside — excluding health status, as part of the rate-setting criteria, for example — the new rules have to be clear, says Ario. "That takes regulations to fill out the details." But once the regulations are in place, insurers will find a much simpler set of rules to abide by.
"Today in the individual market in all but five states you need to fill out an invasive, cumbersome questionnaire on health status and submit doctors' records," says Ario. "In 2014, using health status to provide insurance or price is prohibited. That's why all the big insurance companies and companies interested in technology are interested in exchanges. Once you get rid of that long questionnaire, give basic information in a minute or two, it's much more promising."
Basic customer service — being able to answer a myriad of questions when the open enrollment period begins — also presents a challenge. But here too, key players are being assured of a big role at exchanges.
"Almost every state has come to the conclusion that in the small group market, they need to work with agents and have agents and brokers be part of the leadership," says Ario. "Small businesses rely on agents and brokers to purchase insurance and manage payroll. They're like the HR department for small businesses."
And they can also lend an important hand in the individual market.
Reassuring the agents became particularly important because the law stresses the role that "navigators" play in getting people into the exchanges. Under ACA, these navigators can consist of a wide array of groups, such as local Chambers of Commerce, business groups, and — particularly — organizations that can play an instrumental role in educating the "hard-to-reach" crowd among the uninsured.
"If we get 300,000 calls on the first day, I can't talk to everyone, and it will bring the system down," says King. "It's the navigator and agent system that allows us to slide into home base."
But regulators have also had to get creative to start organizing the informal network.
"Once exchanges are running, user fees can be used for navigator grants," says Jost. "But until then, there's no source of money for navigators. The idea now is to make [federal] grants to entities [now being called assisters] to help consumers, at least for the first year." Then once the income stream starts coming in, grants can be funded for ongoing educational efforts.
As a key lobbyist for the National Retail Federation, Neil Trautwein joined the initial effort to stop the Affordable Care Act. Now he's also the point man for the Choice & Competition Coalition, a broad group of business organizations — including the Blue Cross & Blue Shield Association, America's Health Insurance Plans, the National Association of Health Underwriters, the NRF and others — that is keenly interested in influencing how this new system takes shape.
One of the big issues for Trautwein's group in general — and insurers in particular — is affordability. Under the ACA, the plans approved for exchanges have to provide coverage for 10 "buckets" of care, setting benchmarks for categories ranging from mental health to hospitalization, maternity and newborn care, and emergency services. There are still questions how state coverage mandates will be handled in the benchmark. If the required coverage is too rich, says Trautwein, the products will be priced beyond the reach of individuals and small businesses.
"The secretary of HHS has to review state benchmarks, see what's missing from those 10 buckets, and potentially enhance those benchmarks to her liking," says Trautwein. "For the coalition, the proof in the pudding is whether employers and employees will be able to afford those policies."
Hunkered down
Some states may be further ahead in the process than the regulators are letting on. Behind the scenes, even in states where there's ferocious political opposition, state regulators are working with insurers on a system, Ario says. "The state agencies are hunkered down, planning."
"There's still some time," agrees Jost. "HHS has to get essential benefit rules; market reform regulations have to get out. If they can do that in the next month or two, it's possible to get it up and running."
"I'm concerned with what's going to happen in January 2014," says Oregon's King. "We all just need to take a deep breath and do the best we can."
---
Our most popular topics on Managedcaremag.com
---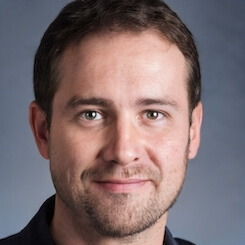 Paul Lendner ist ein praktizierender Experte im Bereich Gesundheit, Medizin und Fitness. Er schreibt bereits seit über 5 Jahren für das Managed Care Mag. Mit seinen Artikeln, die einen einzigartigen Expertenstatus nachweisen, liefert er unseren Lesern nicht nur Mehrwert, sondern auch Hilfestellung bei ihren Problemen.