Health plans find themselves paying for the latest and greatest stent without any control over usage. Even bare-metal stents may be overused.
Cal Weisberger, MD, buys stents as one of his responsibilities as regional chief of cardiology for the Southern California Permanente Medical Group. Yet he grapples with the need to purchase the quantity demanded by his community.
"Around 70 percent of people getting an angioplasty don't need a stent," says the chairman of the Kaiser Permanente Southern California Regional Product Council in West Los Angeles.
Why then spend scarce funds for stents? "It's worth it because the community's perception demands you use the item," he says. Stents are being inserted so that the medical practice avoids losing patients to other practices that insert them during angioplasty.
Weisberger's dilemma reflects the growth of stent use. Medtech Insight, a business information company, says that more than 450,000 people die from coronary artery disease in the United States each year. Percutaneous intervention is considered the treatment of choice for patients, with annual sales of coronary angioplasty and stent products topping $2.4 billion.
According to the Emergency Care Research Institute (ECRI), the not-for-profit international health services research company, 30 percent to 50 percent of patients exhibit restenosis within six months of balloon angioplasty. To prevent this, bare-metal stents are placed in blocked arteries, but 15 percent to 20 percent of those patients still develop restenosis. The FDA approved the drug-eluting stent in April 2003.
"Drug-eluting stents decrease an inflammatory response," Weisberger says. "That concept has worked to bring the incidence of restenosis down to between 5 and 10 percent." As much as 90 percent of angioplasty now involves a stent and most patients receive a drug-eluting stent, according to Weisberger.
Matching stent with patient
"Many patients probably aren't benefiting from them," Weisberger says. "Some evidence-based research shows that 70 percent of people undergoing angioplasty will do well without stents."
Determining who is most likely to require such technology is difficult. Existing guidelines fail to provide the direction to proceed. "Guidelines are only guidelines," Weisberger says. "There's always a division in the cardiology community," says William W. O'Neill, MD, of the William Beaumont Hospital in Royal Oak, Mich., and of the American College of Cardiology.
"More practices are using stents for elective procedures," he says. "But we're still awaiting two new studies from the first randomized trial dealing with acute MIs."
But there are indications that stents should not be used for large vessels or low-risk patients or acute MIs, he says — at least until useful data become available.
What a bargain
"Drug-eluting stents are a bargain for managed care because money is saved with 10 percent fewer cases of restenosis," O'Neill says.
Actually, the ECRI assessment of drug-eluting stents inserted after angioplasty determined that the rate of restenosis is two to eight times as high with bare-metal stents, compared to drug-eluting stents. ECRI expects that use of angioplasty and stents "is more than likely to expand, and will include a larger percentage of low-risk patients."
The organization further predicts that when carotid stenting expands, 250,000 to 300,000 patients will desire stenting.
How does a managed care organization determine either cost effectiveness or "economic quality standards?"
"We rely on clinical estimates and the adoption of the cardiology community," says Jerry W. Peden, MD, a medical director at Independence Blue Cross, which operates in the Philadelphia area.
But coming up with a way to handle resources remains elusive. "It's very difficult to determine quality-of-adjusted-life years with the limited data at this point," he says.
"We allow cardiologists to determine appropriateness and we'll wait for published retrospective studies to refine who are the best candidates," says Gary Owens, MD, also a medical director at Independence Blue Cross.
Evaluating and comparing costs can be tricky. "We track trends in terms of medical costs that are more on the macro level, such as cardiology, without specifically looking at angioplasty or stents," Owens says.
"Actuaries are easily able to project medical cost trends," he says. "They have a more difficult time projecting cost offsets attributable to stents, which could be buried in other medical cost trends."
At present, drug-eluting stents cost about $2,000 more than bare-metal stents. An average of 1.3 to 1.8 stents are used per procedure. Despite the added cost, drug-eluting stents are a small part of the overall angioplasty cost. ECRI estimates the overall cost of stents at less than 20 percent of the whole procedure.
Too few data
Both Owens and Peden suggest that they cannot determine stent overall costs or quality. They feel that they have to let cardiologists use the stent when clinically appropriate.
"Beyond the acute settings, the lion's share of usage occurs with people who are stable, and that's inappropriate," says Michael D. Ozner, MD, president of the American Heart Association.
Even so, finding overuse is difficult. Independence Blue Cross's Peden believes he is following national standards. "I'm not so sure we know whether an overuse is happening in our area," Peden says.
When the public hears that drug-eluting stents can prevent future hospitalizations, the demand for this increases, but only two companies make the stents (See "Only 2 manufacturers," below). "The purchaser has no choice," Weisberger says. "When we have more choice, we will be able to leverage the size of our organization to negotiate a better price."
"Stents are clearly an emerging technology, and like all emerging issues, there are early adopters and those who are late," says Don Liss, MD, mid-Atlantic medical director for Aetna. "We leave the usage up to the cardiologist and don't get involved at that level."
"Eluting stents are clearly an effective therapy, and we'd like to think it's avoiding future heart procedures, but the jury is still out."
Some studies show fewer procedures in the six months after a coated stent has been inserted, compared to bare metal, although no one has definitive data, according to Liss. "I would want to know the difference between quality adjusted life years [QALYs] associated with stent usage and other interventions," he says. "But we don't have that outcome information yet — no one can tell you how many QALYs you get for heart interventions."
"The system isn't perfect," Peden says. "We have to weigh on the side that will save money in the long run."
Demands from customers require plans s to make decisions without much data. "When the data are available, we will rethink the issue," Peden says. "We all face decisions on how to use new technology long before we know how it will affect outcomes."
Tom Pope covers health care management.
Guideline highlights
Give preference to drug-eluting stents over bare-metal stents in diabetic patients, patients with long lesions, and patients with small-diameter vessels.
Use clopidogrel (Plavix) for at least three months after placement of the Cypher (sirolimus-eluting) stent and for at least six months after placement of the Taxus (paclitaxel-eluting) stent.
Use distal-embolic protection devices whenever technically feasible in patients.
Initiate a regimen of aspirin and Plavix for all post-PCI patients unless otherwise indicated.
Consider use of ACE inhibitors for all appropriate patients.
Initiate beta-blocker therapy six months post-MI for all patients unless contraindicated.
Initiate glucose-lowering therapies in diabetic patients to bring hemoglobin A1C to levels of less than 7 percent.
Initiate lipid-lowering therapy with the LDL cholesterol goal of less than 70 mg/dL.
Source: American College of Cardiology, American Heart Association, and the Society for Cardiovascular Angiography and Interventions
For further reading
Emergency Care Research Institute. Drug-Eluting Stents for the Treatment of Coronary Artery Disease. Updated draft.
Cohen DJ, Taira DA, Berezin R, et al. Cost-effectiveness of coronary stenting in acute myocardial infarction: Results from the stent primary angioplasty in myocardial infarction trial. Circulation. 2001;104:3039-3045.
Yock CA, Boothroyd DB, Owens DK, et al. Cost-effectiveness of bypass surgery versus stenting in patients with multivessel coronary artery disease. Am J Med. 2003;115:410-411.
Nagle PC, Smith AW. Review of recent U.S. cost estimates of revascularization. Am J Manag Care. 2004;10:S370-376.
Only 2 manufacturers
When they are not bare metal, stents are coated with either paclitaxel, which inhibits cell growth, or sirolimus, an anti-inflammatory agent.
Cordis Corp., a subsidiary of Johnson & Johnson, produces a sirolimus stent. The following figures are approximate, according to Chris Allman, executive director of communications for Cordis:
Number sold — 2.25 million stents worldwide since 2003
Number of patients treated since 2003 — 1.7 million
Market share — 46 percent
Boston Scientific markets the Taxus Express2 paclitaxel-eluting coronary stent. All numbers are approximations, according to Eric Olson, corporate communications manager:
Number sold — 1.5 million in the United States since 2004
Number of patients treated since March 2004 — 1 million
Market share — 54 percent
---
Our most popular topics on Managedcaremag.com
---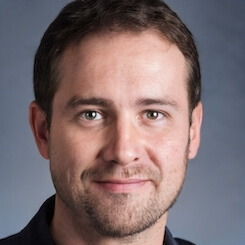 Paul Lendner ist ein praktizierender Experte im Bereich Gesundheit, Medizin und Fitness. Er schreibt bereits seit über 5 Jahren für das Managed Care Mag. Mit seinen Artikeln, die einen einzigartigen Expertenstatus nachweisen, liefert er unseren Lesern nicht nur Mehrwert, sondern auch Hilfestellung bei ihren Problemen.