A noble goal, though Medicare Advantage plans may suffer in the course of determining just what scans are appropriate
MANAGED CARE 

July

 

2006

. ©MediMedia USA
A noble goal, though Medicare Advantage plans may suffer in the course of determining just what scans are appropriate
Lola Butcher
The launch of a new registry that will significantly expand Medicare's coverage of positron emission tomography may bring new clarity on appropriate uses for this technology — and even more pressure on commercial health plans to cover the high-cost scans.
Before that, however, the new registry may rock Medicare Advantage plans, which will be required to pay for an onslaught of PET images during the two to four years that the registry collects data.
Taken together, those reasons should prompt medical directors to keep a close eye on the National Oncologic PET Registry (NOPR), which began operation in May.
"We're already looking at significant pressure to expand the use of PET scanning into what's currently considered off-label use," says Thomas Dehn, MD, executive vice president of National Imaging Associates, a radiology benefit management company. "It will only be compounded."
Costly, short term
Although the full ramifications for private payers will take years to play out, the registry's plans hint at the potential scope of PET expansion. By agreeing to pay for PET images for Medicare patients diagnosed with several specific cancers if their physicians participate in the registry, the Center for Medicare & Medicaid Services has opened its wallet wide.
Cancers & indications eligible for entry in the NOPR
Indications
Diagnosis
Staging
Restaging
Monitoring
Lip, oral cavity, and pharynx
•
Esophagus
•
Stomach
•
•
•
•
Small intestine
•
•
•
•
Colon and rectum
•
Anus
•
•
•
•
Liver and intrahepatic bile ducts
•
•
•
•
Gallbladder & extrahepatic ducts
•
•
•
•
Pancreas
•
•
•
•
Retroperitoneum and peritoneum
•
•
•
•
Nasal cavity, ear, and sinuses
•
Larynx
•
Lung, non-small cell
•
Lung, small cell
•
•
•
•
Pleura
•
•
•
•
Thymus, heart, mediastinum
•
•
•
•
Bone/cartilage
•
•
•
•
Connective/other soft tissue
•
•
•
•
Melanoma of skin
•
Female breast
Male breast
•
•
•
•
Kaposi's sarcoma
•
•
•
•
Uterus, unspecified
•
•
•
•
Cervix
•
•*
•
•
Uterus, body
•
•
•
•
Ovary and uterine adnexa
•
•
•
•
Prostate
•
•
•
•
Testis
•
•
•
•
Penis and other male genitalia
•
•
•
•
Bladder
•
•
•
•
Kidney and other urinary tract
•
•
•
•
Eye
•
•
•
•
Primary brain
•
•
•
•
Thyroid
•
•
•**
•
Lymphoma
•
Myeloma
•
•
•
•
Leukemia
•
•
•
•
Other or not listed
•
•
•
•
*Patients who do not qualify for covered indication (e.g., because of CT or MRI not done or because either showed extrapelvic metastatic disease)
**Patients who do not qualify for covered indication (e.g., because tumor of other than follicular cell origin or thyroglobulin not elevated)
"CMS believes that there is enough evidence that PET is beneficial that they're willing to potentially invest . . . $100 million-plus for each year the registry is up and running," says Barry Siegel, MD, cochairman of the NOPR Working Group.
PET imaging has exploded on the medical scene in recent years as hundreds of hospitals and oncology clinics have rushed to acquire the high-end imaging equipment. Like most health plans, CMS has expressed mixed enthusiasm, agreeing to pay for some uses and not for others.
Thus, the PET community enjoyed another breakthrough last year when the federal agency announced a sweeping new view of the PET landscape. Instead of dealing with PET-coverage petitions one by one, CMS agreed to pay for PET images for brain, cervical, small cell lung, pancreatic, ovarian, and testicular cancers, among others, if patients' physicians submit data about the scans to the new registry. CMS intends to analyze those data before making its final coverage decisions.
A range of opinions
The creation of the NOPR comes at a time when payers have little agreement on the appropriate use of PET scans. Siegel, a Washington University School of Medicine radiology professor who has pioneered the use of PET imaging as a clinical tool, says coverage policies are "all over the map."
"You will find that there are private insurers who are more restrictive than CMS, but my general experience is that most of them have covered things that CMS was not covering," he says. "And then there's the moderate middle ground where people pretty much do whatever CMS does."
That reflects the range of opinion about PET's worth. Unlike more conventional technology, PET looks at the function of cells to show differences between healthy and diseased tissue. Because it is more sensitive and more specific than other diagnostic tools, PET is popular with physicians, who like the scans for diagnosing and monitoring cancers.
"PET has had such an impact on how physicians treat patients," says John Myers, PhD, director of diagnostic services at Kansas City Cancer Center.
The scans allow physicians to determine quickly whether therapies are working, Myers says. Thus, he expects the registry data will prove to payers that PET use should be expanded — and paid for — because early information lets doctors make better decisions. If an image reveals that an expensive chemotherapy is not working, it can be discontinued, saving the patient from false hope and lost time — and saving the payer considerable money.
Too expensive, overall?
Another way of looking at PET technology casts it in a different light. Dehn, a radiologist who formerly chaired the American College of Radiology's Task Force on Managed Care, calls PET "a remarkable technology" that clearly benefits some individuals. But considering the population overall, "There is no evidence to support that, by any measure, it improves the health of the population," he says.
Indeed, Dehn reports, some skeptics accuse PET proponents of pushing aggressively for expanded coverage to pay for the proliferation of PET capacity throughout the country.
"A significant part of the utilization of the technology today is related to demand that may not be clinically valid," he says. "That is, this person may have a terminal disease, and the physician may be aware there is no proven clinical benefit, but it is something to give the patient some comfort, some compassionate hope. And they'll employ it for that reason."
Tanisha Carino, PhD, director of Avalere Health's Center for Evidence-Based Medicine, says the deluge of petitions for CMS to cover new uses for PET scans has made the technology a thorn in the agency's side. "It got to the point where the agency felt that if you looked through some of the older decisions, there was a lack of information that existed on the technology, regardless of how far the technology had diffused," says the former CMS policy analyst.
Siegel, whose research influenced CMS's decision to pay for PET in cervical cancer, says the agency's decisions on PET petitions have not always seemed logical. "All [available data] went into the black box — the sausage making machine — and government policy came out . . . and often the decision didn't necessarily bear as much relationship to the evidence as one might have liked," he says. "In some cases, things were approved that maybe the evidence wasn't very good for, and in other cases, things were not approved for which the evidence wasn't too bad."
Did treatment change?
The NOPR registry is an example of CMS trying to be more comprehensive in its assessments. Through its new "coverage with evidence development" initiative, CMS is promoting data collection that can be used in determining payment policies.
Other examples include CMS's coverage of implantable defibrillators if physicians submit data to a registry and its coverage of drugs used off label to treat colorectal cancer if patients receiving the drugs are enrolled in certain clinical trials.
The data that the PET registry will collect focuses on a single question: How often did the PET scan change the physician's treatment plan? That makes Dehn, the National Imaging Associates executive, skeptical of the registry's value. "That's not the kind of rigor that we see in a well-designed study. It's unlikely that somebody that participates in the registry orders this examination, but [says] 'Yeah, we did this exam, and it really isn't very good for anything.'"
In Siegel's view, the data collection is a step in the right direction. "That's a very soft end point and we admittedly acknowledge that," he says, adding that with thousands of Medicare beneficiaries getting PET scans paid for, however, the sheer volume of scans available for scientific scrutiny will expand exponentially.
People at centers designated by the National Cancer Institute "are now potentially able to do studies that they couldn't afford to do before because they have a way of getting the PET scans done," Siegel says.
He forecasts a huge body of data being created as PET scan equipment fires up to meet the coming demand, and expects that the vast majority of the roughly 1,800 facilities with PET equipment will participate. "I can't imagine what the incentive would be not to join. It potentially increases your eligible patient population by 20 percent to 30 percent."
Two years, or more
Dehn estimates that the registry program may double or even triple the number of PET scans that Medicare will pay for — and that may pose a problem for the Medicare Advantage plans that did not account for those scans when they set their premiums. There were 5.5 million people in Medicare Advantage plans in 2005, and the number is increasing.
The cost of covering the additional scans will not be so high that CMS pays separately for the extra services, a measure that is invoked when mid-year coverage decisions cause extreme financial burden to Medicare Advantage plans, according to a CMS official.
"All of the medical directors of Medicare Advantage programs need to realize that they need to be playing in this game," Siegel says. "They don't have an option to not participate."
The financial implications remain to be seen. Siegel says CMS plans to support data collection in the registry for at least two to four years, depending on the volume of the data collected.
"The goal is for the registry to disappear and covered indications to appear in its place," he says.
Lola Butcher is a health care business writer who lives in Springfield, Mo.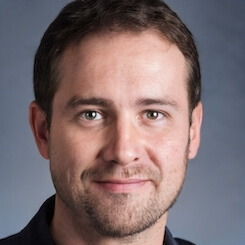 Paul Lendner ist ein praktizierender Experte im Bereich Gesundheit, Medizin und Fitness. Er schreibt bereits seit über 5 Jahren für das Managed Care Mag. Mit seinen Artikeln, die einen einzigartigen Expertenstatus nachweisen, liefert er unseren Lesern nicht nur Mehrwert, sondern auch Hilfestellung bei ihren Problemen.