When a plan member is treated after an auto accident or other mishap that results in an award to the member, the plan should be reimbursed, but often, it doesn't happen
Depending on which side was doing the talking, Section 307 of the House version, H.R. 2830, would have given plans and employers an unfair priority in dividing up an award or would simply have clarified the existing rules laid out by ERISA for reimbursement of money spent on a person's care.
Critics of the provision claimed that people injured in a car wreck would have seen insurers step ahead of them in line for money gained from a legal claim. State laws favoring workers — particularly when there wasn't enough in the settlement to satisfy all the parties involved — could have been scuttled by the provision, opponents said. And Section 307 attracted plenty of well organized opposition, ranging from the American Trial Lawyers Association (ATLA) to the National Conference of State Legislatures (NCSL).
They presented a strong enough argument for many Senate Democrats. House conferees agreed to drop the provision so the pension bill could gain adoption — which it did — and they could get out of town for a summer break.
But the legislative effort isn't dead yet. Backers say it's hard to predict what Congress will do this fall or later, but they'll now gauge the response of the trial lawyers in the wake of their victory before any new campaign is mounted.
"The concern would be if the trial bar now responds by increasing litigation in these reimbursement cases or otherwise engages in tactics intended to circumvent the obligation to reimburse a plan when one of its enrollees has recovered funds for an injury or accident caused by another person," says Paul Dennett, vice president for health policy at the American Benefits Council.
ERISA provision
As originally written, the bill allowed "health insurance companies to go after any judgment or settlement, even beyond medical costs," claimed Joanne Doroshow, the executive director of the Center for Justice and Democracy, who was happy to see the provision cut out. Potentially, someone who has won an award that includes damages for lost wages could lose that money if Congress gives insurers preference over the individual. They could have ended up with nothing.
Not so, the advocates countered.
In fact, said Dennett, ERISA already contains a provision that health plans must "be made whole" for the money spent for the medical care involved in a case.
That's good, he added, because restoring that money helps keep insurers' rates down for everyone who has insurance, which is why the American Benefits Council backed Section 307.
"Restoring funds to plans helps everyone," said Dennett. "It helps meet the needs for all other participants, and that is something unions understand as well."
That's the theme that supporters in the House played on as well. Rep. John Boehner, Republican of Ohio, who cosponsored the House bill, called Section 307 a "common sense proposal that puts the interests of working families who have been struggling with rising health care costs first." That's the kind of statement that opponents have been quick to scoff at.
"The provision was stuck into a completely unrelated bill" with a clear intent "to pick the pockets of policyholders," countered ATLA spokeswoman Chris Mather. There is no "make whole" provision in ERISA that is being clarified by this new law, she added. "It's a big giveaway to the insurance industry."
The provision simply puts insurance companies first in line for any award, she added. And that's unfair to the individuals who have been hurt, says Mather, especially when you consider that these plan members have already paid for their care in the form of premiums and deductibles.
Adding clarity
Dennett, though, wasn't buying the argument.
The Supreme Court — in Sereboff v. Mid Atlantic Medical Services Inc. — ruled just last May that a person had to turn over tens of thousands of dollars from a settlement to cover a plan's costs for injuries sustained in a vehicle crash. But existing law and court rulings still leave a margin of uncertainty, said Dennett. What's needed here, he added, is a federal law that will lay the issue clearly and precisely, so that it won't have to be litigated over and over under slightly altered conditions.
"The need is that in every court case, the facts that get decided are the facts of that particular individual in that case," said Dennett during the debate. "From the employer's perspective, a favorable outcome does not guarantee" that the issue "will not be litigated by individuals with slightly different circumstances, different financial instruments, and facts. The legislation is intended to provide legislative clarification.
"We have supported the provision and have advocated for it," added Dennett. "We see it as a clarification of what is already in the day-to-day practice of plans, employers, and other parties that are involved when somebody has been injured. The health plan has to be restored to 100 percent of the funds paid on your behalf. That plan provision is already in your contract today, but the reality is that that language is difficult if not impossible to enforce if the total amount received [in a law suit] is less than that incurred."
In the real world, added Dennett, you're still going to see the groups that are paying out the award money — typically auto insurers — wait for the plaintiffs, plans, and lawyers involved in a case to come up with an agreement on how to split the money equitably. That won't change even if the House provision makes its way into law. Also, as long as any state law isn't ruled "overreaching or in violation of ERISA," then state provisions that guarantee precedence to workers will remain in place.
The reason that the ATLA stepped in, he said, is that lawyers are benefited by ambiguities in the law that keep the pot of lawsuits boiling with new claims.
The trial lawyers association, though, had no shortage of allies sharing its opposition to Section 307's effect on state laws.
As the debate over the provision heated up, Nebraska state Senator Dennis Byars, chairman of the National Conference of State Legislatures' standing committee on health, called on Congress to jettison Section 307 precisely because it would preempt state laws. "It is clearly important that any contemplation of such an expansion be the subject of extensive congressional hearings where states would be afforded an opportunity to express in detail our concerns," Byars wrote to Congress. "This has not occurred."
As for Sereboff v. MAMSI, the Supreme Court laid out a clear path for insurers to recover their money while preserving federal law that leaves insurers subject to state laws.
Actually, say some analysts, if a new law like this is ever approved, it could simply trigger a fresh round of lawsuits between workers, plans, and employers. And whether or not a new bill ever finds the political support needed to gain passage, the wrangling over awards is likely to continue for some time.
---
Our most popular topics on Managedcaremag.com
---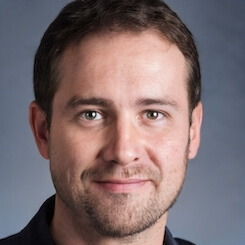 Paul Lendner ist ein praktizierender Experte im Bereich Gesundheit, Medizin und Fitness. Er schreibt bereits seit über 5 Jahren für das Managed Care Mag. Mit seinen Artikeln, die einen einzigartigen Expertenstatus nachweisen, liefert er unseren Lesern nicht nur Mehrwert, sondern auch Hilfestellung bei ihren Problemen.