Health costs are rising. UM has played out. Finding efficiencies in health care will be more challenging than ever, but three models offer a glimpse of the future.
Haven't you heard?" asks a smiling nurse. "Health insurance is out. HMOs are in," she intones in a 1985 television commercial touting a Washington-area managed care plan. The innovation that HMOs promised patients — coverage for preventive care, low out-of-pocket expenses, and an end to mind-numbing paperwork, not to mention cost containment for purchasers — was a welcome cool breeze in an overheated health care system.
And for a while, everything worked, even if what was called "managed care" — managed cost — wasn't exactly what Paul Ellwood & Co. had in mind. Purchasers got comfortable with 2- and 3-percent premium increases, and a period of complacency set in. "In the '90s, I don't know that you could identify much that was innovative," says Clive Riddle, who once ran Tenet Healthcare's California HMO and is now president of Managed Care On-Line.
The party ended one fateful day in 1997, when Oxford Health Plans' stock swooned 62 percent. Oxford's poor information systems had masked a surge in health costs that the HMO was struggling to pay. Before long, it was evident this was an industrywide problem, which worsened when the managed care backlash forced HMOs to relax restrictions. The short-term fix was higher premiums, but the long-term stability of the industry remains in doubt; according to Weiss Ratings, fewer than three dozen plans are driving overall industry profits.
The industry realizes that it needs to get creative — or perish, at least in the form it has taken. Employers won't stand long for double-digit premium hikes. With much of the fat already wrung out of care delivery, where will health plans find that next generation of cost savings?
Slowly but surely, innovation is taking root in product offerings and care delivery. While plans may be entering a period of trial and error, three themes seem constant: Consumers will pick up more of the tab; electronic initiatives will create efficiencies in administration and care; and plans will pay more attention to members' individual needs.
Cost shifting
It is dawning on the industry that the popular and political firestorm that gave patients new freedoms also presents an opportunity: Give the people what they want — let them direct more of their care — but educate them about the responsibilities and consequences. "We need to provide information to people to help them support choices, both what's clinically right for them as well as the financial choices," says Jonathan T. Lord, MD, chief clinical strategy and innovation officer for Humana.
For all the pluses that first-dollar coverage has brought to health care, it has insulated patients from the real cost of care. "The most popular copayment plan is still $5 for a physician office visit, which was the most prevalent copayment in 1980," says Riddle. "Everything else has inflated considerably since then." MCOL recently figured that the $5 copayment of 21 years ago, if adjusted for health care inflation, would be $19.17 now.
As people were being desensitized to cost, they weren't absorbing managed care's lessons about prevention and resource use, says Mark Weinberg, president of WellPoint Health Networks' individual and small-group division. "If anything, they were becoming more acquiescent — letting the system manage their care — but becoming angry that they had no way to influence it."
New products will change that. WellPoint, for instance, has created a set of plans for the small-group and individual markets (see Innovation #1) that encourages consumers to direct their own care, but injects a strong retail aspect. These plans preserve many of managed care's positive features, such as easy access to primary care, but resemble indemnity coverage in terms of cost-sharing for many other services.
"If you think about indemnity insurance, the only way it could control costs was through economic barriers," Cap Gemini Ernst & Young Peter Kongstvedt, MD, says, referring to coinsurance and deductibles. "The more one demands that medical management not be imposed, the more you move back to economic barriers."
While cost sharing may not be all there is to the "consumerism" said to be coming to managed care, Riddle thinks "It will be the centerpiece of it."
E-health
Just as consumerism can mean various things, "e-health" also is somewhat nebulous. Yet, however the concept is framed, few doubt its ability to save a considerable sum and bring administrative efficiencies — perhaps within the next two years.
Much has been said of health care lagging behind other industries in information-technology spending. The Gartner Group says that health plans spent 3.4 percent of gross revenues this way in 1999; financial services companies put up 6.1 percent. HMOs' financial losses have stymied investment; in 1998, when Foundation Health Plan's profits skidded, for instance, an innovative medical management system that would have combined customer service and physician support was redlined.
The Health Insurance Portability and Accountability Act, though, is expected to stimulate adoption of technology that will increase operational efficiencies, such as connecting plans' outmoded systems to online applications. This scenario is ripe for unrealized savings, says Kongstvedt. "We're working out that return-on-investment analysis, so I don't have a hard number. But it is substantial."
Cap Gemini's May report, "How Health Plans Are Using the Internet to Reach Customers," notes how seldom health plans have instituted even the simplest of administrative applications. Twenty-five percent or fewer of the health plan web sites it surveyed allow members to enroll or to change physicians, for instance.
Those who snooze may lose. Forrester Research analyst Bradford Holmes predicts that Internet-based companies will seize 3 percent of HMO profits this year, with most of that business coming from employers willing to let workers tinker with customization of benefits. By next year, 24 percent of employers could offer at least one e-health plan.
In an effort to get in front of the trend, Humana was planning to announce Sept. 11 that it would launch its first digital health plan (see Innovation #2). "We're trying to attack administrative expense by having components that provide online self-service features," says Lord.
Claims submission
Though claims administration is an obvious target for streamlining, Cap Gemini notes that just over a quarter of plans offer providers two-way claims adjudication. Truth be told, online claims submission has been an uphill climb, and not just because of a pre-HIPAA lack of communications standards.
"The people who thought health care was an easy Internet fix should have taken heed from earlier IT companies new to health care," Health Strategies Network President J.D. Kleinke observed recently in a Health Affairs article, "Vaporware.com: The Failed Promise of the Health Care Internet."
Processing a claim, he noted, is a complicated affair involving at least a dozen variables, including eligibility, benefits, provider status, preauthorization, and so on. "What they discovered at the heart of claims adjudication," he wrote, "was a computing, content, and analytic nightmare."
Bingo! says Riddle. "What we need is a fundamental change in the way employers provide eligibility information to plans," referring to one of the biggest stumbling blocks to online claims. "It doesn't matter how fast you can do the transaction; the problem is, employers often don't report changes in their populations until well after the fact." As an illustration, Aetna paid millions in benefits in recent years to people whose coverage had expired.
Still, Kleinke theorized, perverse incentives make obfuscation attractive. Blocking access to eligibility information, denying reimbursement pending additional documentation, asking providers for clarification after the fact — all, he said, are "administrative inefficiencies that pump the lifeblood of a health plan when the premium dollars to pay those claims are earning 10 percent on Wall Street." The cost of "managing a mess," as he put it, is "trivial compared to the investment gains associated with not cleaning up that mess in the first place."
Medical management
So far, "There is little evidence that the Internet has had an effect on expenses, either way," says Kongstvedt. "Anecdotally, a number of executives told us they thought the number of phone calls went up after they made information available on the Internet, though that might be a one-time event."
Kleinke warned about Internet-driven demand. "The Internet is direct-to-consumer advertising in overdrive," he asserts. "It will exacerbate health care's fundamental problems … the same problems that managed care was supposed to fix."
But in the same issue of Health Affairs, health care futurist Jeff Goldsmith was more hopeful. Medical management, he said, "will become instantaneous, embedded directly in electronic claims management." The result will be similar to what United HealthCare did in 1999, when it abandoned utilization management in favor of an automated system that looks for exceptional patterns of care.
Nobody really knows where medical management is going, but indications are that outcomes-based models will be more important than ever. American Healthways contracts with health plans to provide "care enhancement" (see Innovation #3), a concept that is a lot further along than traditional disease management in terms of looking at a person's comprehensive health care needs.
From a care-delivery standpoint, consumerism will mean involving patients more in treatment decisions. "When people are more engaged in their care, they end up using fewer resources because they have a sense of comfort and control," says Humana's Lord, who has studied this phenomenon at Dartmouth with John Wennberg, MD. "Comorbidities go down when patients are fully informed and proactive in the decision-making process."
The next generation of savings for health plans, says American Healthways President Richard Rakowski, will come not from finding more services to cut, but by doing things right the first time to produce better outcomes. "I'd say that 35 to 50 percent of all activity in health care is related to rework — work that shouldn't have to be done — because of people not following accepted standards of care."
Riddle, of MCOL, thinks the creativity coming to the fore gives health plans an opportunity to hone their collective image. "If you're seen moving forward with new programs and ideas, that's a positive step. The industry needs to advance some things that are new and innovative."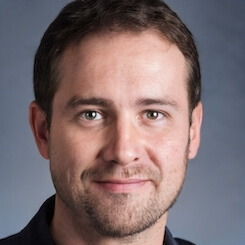 Paul Lendner ist ein praktizierender Experte im Bereich Gesundheit, Medizin und Fitness. Er schreibt bereits seit über 5 Jahren für das Managed Care Mag. Mit seinen Artikeln, die einen einzigartigen Expertenstatus nachweisen, liefert er unseren Lesern nicht nur Mehrwert, sondern auch Hilfestellung bei ihren Problemen.