The recently approved human papillomavirus vaccine is a prime example of how science is beating back the advance of old diseases
As you no doubt know, several weeks ago the FDA approved of the first vaccine developed to prevent cervical cancer, precancerous genital lesions, and genital warts. This vaccine prevents infections caused by the human papillomavirus (HPV) types 6, 11, 16, and 18. It is approved for use in females ages 9 to 26 years old and was approved in just six months under the priority review process, an indication of the significant health benefits this vaccine possesses.
Highly purified proteins
This development is a result of some incredible science. Basically researchers disassemble the HPV virus genome and recombine the genes that code for the major capsid protein (called L1) associated with these HPV types. The individual types of HPV are isolated, the L1 protein gene snipped from the virus and recombined in the yeast host, Saccharomyces cerevisiae. The proteins are produced in four separate fermentations, one for each type of HPV.
The highly purified proteins, also called virus-like proteins (VLPs), are released from the yeast via cell disruption and purified by a series of both chemical and physical methods.
The VLPs are then adsorbed on preformed aluminum-containing adjuvant and the various separate types are then combined to create the quadrivalent vaccine containing 20 mcg each of the HPV 6 and 18 L1 proteins and 40 mcg each of the HPV 11 and 16 L1 proteins.
But rather than focusing on the incredible science involved in creating this breakthrough, the major discussion in the popular press concerned the potential for vaccinated individuals to use this as a license for promiscuity.
Although there are strong feelings concerning this aspect of sexuality in the United States and abroad, scientists have for the first time enabled future generations to avoid suffering from a consequence of an infectious disease that is endemic within the population.
Most common STD
HPV is the most common sexually transmitted disease in the United States, with the Centers for Disease Control and Prevention (CDC) estimating that 6.2 million Americans become infected each year. The CDC also estimates that over half of all sexually active men and women become infected at some time in their lives.
Most women will clear the virus without treatment, but for some, the chronic infection could lead to cervical cancer, which affects nearly 10,000 women each year and leads to 3,700 deaths yearly in the United States.
The quadrivalent vaccine called Gardasil is effective against 70 percent of the causes of cervical cancer (HPV types 16 and 18) and 90 percent of genital warts (HPV types 6 and 11).
There are two types of cervical cancer caused by HPV. The most common is squamous cell cervical cancer and its histologic precursor lesions: cervical intraepithelial neoplasia (CIN 1, also called low-grade dysplasia) and CIN 2 (moderate) and CIN 3 (high-grade).
The other histologic type of cervical cancer is cervical adenocarcinoma and its precursor lesion adenocarcinoma in situ (AIS).
Various types of HPV also cause 35 percent to 50 percent of vulvar and vaginal cancers. Vulvar intraepithelial neoplasia (VIN) and vaginal intraepithelial neoplasia (VAIN) are precursors to these cancers.
Approval
The vaccine was approved based upon four studies involving 21,000 women ages 16-26. In women not previously infected, the protection was virtually 100 percent effective in preventing precancerous cervical lesions, precancerous vaginal and vulvar lesions, and genital warts caused by the specific HPV types present in the vaccine. Additional studies demonstrated similar immune response in females ages 9-15, which allows for the expanded age indication in the product's label.
Continued studies for safety and long-term effectiveness, as well as pregnancy monitoring of those women who receive Gardasil while unknowingly pregnant, are planned.
The vaccine contains no living virus and is given in three injections over a three-month period.
It protects only against new infection. It does not protect previously infected women in a type-specific manner. It also does not protect against the other types of HPV that are not included in this vaccine, so it will not eliminate the need for regular pap screening.
Side effects
Most side effects were as expected: local and mild injection site tenderness and pain. Protection is thought to be mediated by humoral immune response. There is no need to prescreen for HPV infection.
There were two basic groups of patients included in the trials. The largest group included subjects with no prior infection of any type of HPV. The other group included those with a positive polymerase chain reaction (PCR) or seropositive results for one or more of the four types of HPV in the vaccine.
In the trials, 73 percent of subjects had not been infected with any of the four types of HPV present in the vaccine. For patients not previously infected, trial endpoints were the presence of CIN, genital warts, VIN and VAIN caused by any of the four types of HPV.
This group demonstrated 100 percent protection, with 95 percent confidence limits ranging from 55.5 to 100 percent depending upon the HPV type. Immunogenicity (as measured by antibody response) ranged from 99.5 percent to 99.8 percent.
Benefits versus risk
Contraindications include hypersensitivity to the active substances or any of the excipients of the vaccine or those patients who develop symptoms of hypersensitivity after receiving a dose of Gardasil.
Obviously those patients with bleeding disorders or who are taking anticoagulants need to be assessed for potential benefits versus the risk of administration of the intramuscular vaccine.
It is not recommended for pregnant women. Gardasil may be coadministered with hepatitis B vaccine but coadministration with other vaccines has not been studied. Use of contraceptives did not alter immune response.
Given the immense potential to prevent new infection, as well as to create "herd immunity," managed care must evaluate this vaccine carefully. This virus causes serious disease and long-term consequences.
Coverage issues should be quickly resolved and updated as new information is made available. This vaccine is another example of how rapidly old diseases are falling under the application of advanced science.
Another dimension
Obviously there is another dimension with this vaccine that has not been adequately covered by managed care, that being the other unintended consequences of nonmonogamous sexual activity, particularly among the younger populations.
Those opportunities, including unintended pregnancy and other sexually transmitted diseases, should be a focus of attention for all of the decision-makers involved in managing the health of this nation.
Thomas Morrow, MD, is president of the National Association of Managed Care Physicians. He has 21 years of managed care experience at the payer or health plan level. Dr. Morrow discloses that he has received honoraria or other financial benefits during the last three years from the following commercial companies: Amgen, Amylin Pharmaceuticals, AstraZeneca, Biogen Idec, Centocor, Galderma, Genentech, GlaxoSmithKline, Johnson & Johnson, Merck, Novartis, Novo Nordisk, Pfizer, Procter & Gamble, Q-Med, Sanofi-Aventis, Teva Pharmaceuticals Industries, UCB, and Wyeth.
More like this
CDC Enlists Clinical Advances in Battle Against Sexually Transmitted Diseases
---
Our most popular topics on Managedcaremag.com
---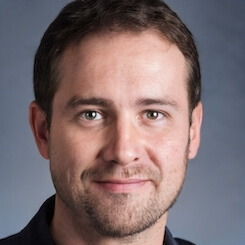 Paul Lendner ist ein praktizierender Experte im Bereich Gesundheit, Medizin und Fitness. Er schreibt bereits seit über 5 Jahren für das Managed Care Mag. Mit seinen Artikeln, die einen einzigartigen Expertenstatus nachweisen, liefert er unseren Lesern nicht nur Mehrwert, sondern auch Hilfestellung bei ihren Problemen.