Streamlining the American health care system frees up resources to extend coverage to more people
As health plans, medical associations, and government agencies struggle to reach the holy grail of evidence-based medicine, some of the nation's largest employers are emerging to give them a boost.
The National Business Group on Health — a consortium of Procter & Gamble, Lockheed Martin, Coca-Cola, Xerox and nearly 250 other major employers — is issuing evidence-based guidelines for employers to use in designing their plan benefits.
Benefit manager guides
To date, the group has published benefit manager guides on back surgery, cervical cancer screening, antidepressants for children, and assisted reproductive technologies. More are on the way. Each guide is designed to translate scientific research on the effectiveness of various treatments into coverage recommendations.
"We have been urging health care providers to practice medicine in an evidence-based fashion: 'Do things that we know do good. Don't do things that we know do bad. Do things in an appropriate fashion,'" says Edward J. Holland, JD, senior vice president at Embarq and cochairman of the Business Group's Committee on Evidence-Based Benefit Design. "So we concluded that we should pay similar attention to how we design our benefit plans."
NBGH is also targeting consumers — employees, to be exact — with tip sheets that show what scientific evidence has to say about treatment of ear infections, use of antibiotics, medical imaging options, and other common decision points.
"Ear tubes for kids — wildly overdone," Holland says. "Antibiotic use — everybody knows excessive antibiotic use is bad. We're trying to inculcate that type of perspective in the everyday practice and language of benefits departments."
Like other EBM efforts under way, the Business Group's work addresses the growing realization that American medical practice is a worrisome mix of good and bad. An important study, published in the New England Journal of Medicine in 2003, found that patients diagnosed with 30 common conditions received recommended care only about 55 percent of the time.
Ineffective and costly diagnostic tests and treatments that are being misused must be eliminated so that resources can be redirected to what really works, says Helen Darling, president of the Business Group.
"If we're going to pay for, say, the new biologicals that will be really life-altering for some people, we have to stop paying for things that are wasteful," she says.
More broadly, Jill Yegian, PhD, a California HealthCare Foundation executive who serves on the NBGH's Committee on Evidence-Based Benefit Design, sees stripping the waste out of America's health care system as one way to free up resources for her top agenda item: extending insurance coverage to more people.
Evidence needed
"There's really no way that the people who are currently insured can continue to stay in the system, much less that we can expand coverage, if we don't begin to think more systematically about what set of services are truly supported by evidence, and what set of services are not," she says.
Employers, who purchase about 60 percent of the health care in America, must press for EBM because its other advocates — the nation's top health care purchaser, the Centers for Medicare & Medicaid Services, for example — cannot succeed on their own, Darling says.
"The political pressure in Washington is always huge," she says. "If somebody creates a new drug or a new device, they go running to CMS. And if CMS doesn't respond properly, they go to Congress. If a condition affects five kids and you can get the five kids to testify with the cameras rolling and tragedy unfolding, it's going to get covered even if there's no evidence."
EBM influences benefit design
At the same time, Darling says that by using EBM to influence benefit design, employers send a message to health plans and providers that steep and steady cost increases must stop.
"When medical directors stand up to a hospital or a physician group and say 'We can't afford this — you've got to get the waste out of the system,' they can say, 'It's our customers telling us this,'" she says. "Enough is enough. We have to use money and what we're willing to pay for to drive change faster than it will ever happen if we don't use it."
NBGH members are using the EBM guidelines in a variety of ways. At Kaiser Permanente, the physicians in the Permanente Medical Group use the guidelines as one source for their medical decision-making. At Embarq, the EBM guidelines are given to an external vendor who provides disease management services.
Using EBM guidelines to develop coverage policy — and using coverage policy to encourage evidence-based medical decisions — is a delicate balancing act.
"Coverage policy is a lever," says Yegian, the California HealthCare Foundation director of health insurance. "But it's a pretty limited lever. You cannot write down detailed rules for every possible service, even if you have the evidence for it — which you don't."
Indeed, while decision-making that is guided by EBM is easy to embrace in concept, medical knowledge is shifting sand. Sharon Levine, MD, associate executive director of the Permanente Medical Group for Kaiser Permanente's northern California region, who is on the business group's EBM committee, points out that the findings of many clinical trials are overturned by subsequent trials.
"We've all come to realize that publication in a peer-reviewed journal is not necessarily proof of either the benefit or the harm of the intervention," she says. "Accumulation of evidence over time is much more complicated than just reading what's in the New England Journal of Medicine this week."
Because of that, the committee's approach has been to develop EBM guidelines for conditions in which there is consensus on how scientific evidence should influence medical decisions. Thus, the list of guidelines does not cover conditions that are perceived to be the most wasteful or the most expensive, but rather those for which best practices are most agreed upon.
The employer group believes that effective medical treatment will result in fewer inappropriate treatments and fewer infections from hospitalizations.
EBM advocates in the employer community have not forgotten the backlash against HMOs that were accused of trying to save money by denying appropriate services to their members. Levine, at Kaiser Permanente, sees two groups that oppose employers' use of EBM in coverage decisions: manufacturers of new drugs and devices, and the consumers who want to use those new treatments.
"We as citizens of this country have a love affair with technology," she says. "When someone says maybe this technology is new but it's not necessarily an improvement, sometimes people hear that as 'we're not going to allow you to benefit from it.' That's something we have to deal with."
"Our intention is to ensure that we know who is going to benefit from these things and to provide it in those circumstances," she says. "We just have an obligation of stewardship. There's no way around it."
Lola Butcher, a health care business writer, lives in Springfield, Mo.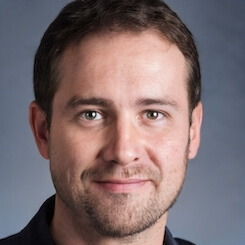 Paul Lendner ist ein praktizierender Experte im Bereich Gesundheit, Medizin und Fitness. Er schreibt bereits seit über 5 Jahren für das Managed Care Mag. Mit seinen Artikeln, die einen einzigartigen Expertenstatus nachweisen, liefert er unseren Lesern nicht nur Mehrwert, sondern auch Hilfestellung bei ihren Problemen.