The unlikely partnership between the two could portend the beginnings of an industry trend
It puts one in mind of what Katherine Hepburn said about Fred Astaire and Ginger Rogers: "She gives him sex appeal, he gives her class."
It's an odd union, between two kids from opposite sides of the track: Medco, the richest pharmacy benefit management company with $38 billion in reported net revenue last year, and Consumers Union, a venerable not-for-profit organization with a stated mission "to test, inform, and protect."
They announced last month that they have joined to deliver CU drug data to Medco customers. When the PBM's customers go online to research prescription information about cost, efficacy or alternatives, they now have linked access to Consumer Reports' independent reviews of prescription drugs. (Consumer Reports is published by Consumers Union.)
The link could save consumers money, or even lead them to a more expensive alternative that has been shown to be more effective. In either case "this arrangement gives Medco consumers information that they can use to make an informed decision. They can see our data, print it out, and take it to their doctors," says Gail Shearer, CU's director of health policy analysis. "We strongly believe that informed consumers mean better care."
Shearer and Medco officials say there is no financial arrangement between the two organizations.
So what's in it for CU? Exposure. And for Medco? Credibility.
"Medco has a significant impact on the market. We will be able to reach a lot more people through Medco than without them, a multiplier in the marketplace," says Shearer. "We hope to reach millions of consumers with unbiased data about the cost-effectiveness of a drug."
"We can help disseminate their message, consistent with CU's policy of objectivity and independence," says Tom Feitel, Medco Health Solutions' senior vice president for e-commerce and its chief Web officer. He said Medco has no proprietary claim to the research and therefore no control over the content.
Medco and CU began talking about 18 months ago. The initiative went online Aug. 14. Apparently it's a marriage of convenience and opportunity, if not true love.
"This took a long time to negotiate, a lot of discussion," says Shearer. "There were lots of details to be made clear, how our information was going to be used. One primary concern was that this not be used as a marketing tool for Medco, but as an aid to consumers."
"That was how we wanted it to work," says Feitel. "We approached CU after I became aware of their Best Buy Drugs Web site. Our goal was to provide as much complete, accurate, and useful information to our customers as possible."
Web sites
Medco's service is called the Savings Advisor and it is available to the company's 60 million members. Members enter a medication into the search function, or choose from a list of medications generated from their prescription drug history. They receive a table listing equivalent dose, lower-cost medications covered by their drug plan, including brand-name alternatives, generic equivalents and alternatives, mail/retail prices, and sometimes even over-the-counter options. The site identifies alternatives for the member from among listed options, based on plan design.
The CU service is named Best Buy Drugs, and it is available free to anyone. It started with three drug categories: statins, proton pump inhibitors, and nonsteroidal anti-inflammatory drugs. It now includes 15 categories of drugs, with data from the Drug Effectiveness Review Project. DERP is a 15-state initiative based at the Oregon Health Sciences University. The drug reviews at the DERP site are used by the states to help determine which medications they will cover in their Medicaid programs.
The Medco-CU project links Savings Advisor and Best Buy Drugs. For example, when a Medco member looks for less expensive alternatives to the cholesterol drug Zocor, he will see a list of similar medications and their annual costs, as well as a link to a Consumer Reports analysis of each of the alternatives. The Best Buy link is available at Savings Advisor for any drug that Consumer Reports covers, and only those drugs.
"In the majority of cases, members will see a less expensive generic alternative, but if that's not the case, we will do nothing to deter their choice," says Feitel. About one-third of the companies on the Fortune 500 list are Medco clients. "Our customers are pleased with the arrangement."
"Savings Advisor allows our employees and retirees to become more informed and involved in the management of their prescription medications," says Steve Hoffman, human resources manager for Campbell Soup Co., a Medco client. "Knowing and understanding the alternatives available can result in substantial savings."
The joint venture marks the first time a PBM has joined forces with a public service organization. It's too early to tell what this sort of for-profit/not-for-profit affiliation may mean to the market.
"Any move on the part of the PBM industry to inform their clients about the efficacy of drugs is good," says Karen Davis of the Commonwealth Fund, a health research organization that has been critical of excessive PBM profit margins in the past. "They can have an important role to play in disseminating information."
"This seems like a great step. It's very important to have a clean source of information," says Marcia Hams, who heads the prescription drug project for Community Catalyst, a Boston-based advocacy group. Hams says the Consumer Reports prescription drug analysis, based on data supplied by the Drug Effectiveness Review Project (DERP), is free of any conflicts of interest. (For more about DERP see our cover story, "Satisfying the P&T Committee's Need for Evidence".)
CU's Best Buy Drugs project is working with several other intermediaries to spread the word. Eleven national organizations are partners with the project, including the American Public Health Association, the AFL-CIO, and the National Education Association.
Other PBMs are welcome
CU's arrangement with Medco is non-exclusive, and if other PBMs wanted to do the same thing, they'd be welcome, says Shearer. "So far we've received no inquires from any other PBMs," she said. "We hope we do."
"It's a natural partnership," says Feitel. "We're happy we're the first, but we fully expect our competitors to follow us."
More information about Medco's Savings Advisor is available at «www.medco.com». More information about the Best Buy Drugs project is available at «www.crbestbuydrugs.org». More information about DERP is available at «www.ohsu.edu/drugeffectiveness/reports/final.cfm».
---
Our most popular topics on Managedcaremag.com
---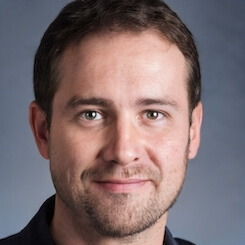 Paul Lendner ist ein praktizierender Experte im Bereich Gesundheit, Medizin und Fitness. Er schreibt bereits seit über 5 Jahren für das Managed Care Mag. Mit seinen Artikeln, die einen einzigartigen Expertenstatus nachweisen, liefert er unseren Lesern nicht nur Mehrwert, sondern auch Hilfestellung bei ihren Problemen.