More companies are offering less coverage — or none at all. Even those that offer coverage find that more of their workers choose not to sign up.
For the past generation, Walter Brock has been the go-to guy at Capital Valve & Fitting in Baton Rouge for negotiating the company's health insurance plan. The past few years have been the toughest, as he's bid out the business, jumped from plan to plan, trimmed benefits, and struggled to hold the line on costs everywhere he could.
"Over the last 10 years, we've seen double-digit increases on an annual basis, and now we're seeing increases proposed in the 25 percent to 30 percent ranges, which no company can sustain," says Brock, the company's vice president for administration.
So now Capital Valve is making another switch, this time rolling the dice on a high-deductible insurance plan that comes with a company contribution to cover workers' initial costs. It also includes the chance for employees — if they stay healthy — to build up a reserve of health care dollars. Three fourths of the company's 48 workers eventually signed on, with the rest agreeing to pay an extra 9.5 percent to stay in their current plan as they wait to see how the others make out in the year ahead. That will keep everyone covered for another year, a necessity when workers have been with the company for an average of 12 years.
"I know a lot of companies that aren't in a position to pay that premium," he adds. "I can see how people would say 'I can't afford this' and go to the ER or one of the charity hospitals in Baton Rouge."
Those same hard choices are being made all across the country as companies and their workers decide on how — and whether — they're going to get coverage. For the past five years the employer-based health insurance system — the single biggest source of coverage for Americans — has seen a slow and steady erosion in the number of workers either offered or choosing a health plan. That trend has been a central theme in a series of new reports released this year.
Widening problem
Year to year, the numbers aren't big, but some economists add up the membership losses and see the outline of a widening swath of workers without health insurance. They've been gradually losing coverage, even as survey after survey finds that most benefit managers — just like Brock — want to do everything they can to keep it up.
"There are three reasons why it's happening," notes Paul Fronstin, the director of health research for the Employee Benefit Research Institute. "Because of the cost, because of the cost, and because of the cost."
"People are struggling to pay for coverage even when it's subsidized," says Marisa Milton, the director of health care policy for the HR Policy Association, which includes more than 250 HR executives at large companies. "I think that it will definitely get worse if the cost continues upward. Just as a competitive issue, this is something that will be a real problem for many companies in our membership as they compete with manufacturing or work forces in countries that do not have these issues."
It's a trend that Cigna HealthCare's chief financial officer, Jon Rubin, among others, calls unsustainable.
The rate of erosion "is very much on our radar screen," says Rubin — but not because the trend can't be beat.
Cigna, like other health plans, says it is fighting back with new plan designs that call for more enrollee responsibility and offer more tools to make them effective consumers. Where traditional consumer advocates see more pain and erosion ahead, Rubin and others in the managed care world see an opportunity for smart, technologically savvy health plans to differentiate themselves — while expanding membership — from traditional plans that keep offering up big price hikes. However, as most of the new plan designs include significant cost-sharing with workers, the switch is fueling a debate on whether a new generation of consumer-directed health plans will wind up maintaining coverage or driving erosion to higher levels.
Steady loss of coverage
"I would say that in the late '90s, in a period of economic expansion, with unemployment low, we were able to reverse the decline that had started taking place," says Jon Gabel, vice president of the Center for Studying Health System Change, which participated in a recent study on erosion with the Kaiser Family Foundation and the Health Research & Education Trust. But starting in 2001 and 2002, he adds, "The erosion begins again."
It's continuing, even as the economy expands.
"We are not falling off a cliff," he adds carefully in a session with reporters. "We are seeing continued erosion from year to year. Then you look back over the years and you see big changes."
For the 5 million workers who stopped getting employer coverage over the same period, the erosion may seem more like a landslide. Many of the workers opting out belong to small companies that are more likely to be fully insured — and that get hit with the highest rate hikes.
Dig further into those numbers and you uncover even more pain, and a few clues why rising employer-based insurance rates continue to push people into the ranks of the uninsured.
The government's Agency for Healthcare Research and Quality (AHRQ), which takes a strictly by-the-numbers approach to industry analysis, recently crunched the data it gathered from its annual health care survey of more than 40,000 companies and concluded that workers employed at large businesses and eligible for coverage had been turning down insurance at a growing pace.
Biggest drop
While big companies still offer insurance plans at a near universal rate, enrollment fell from 87 percent in 1996 to 80 percent in 2006, with the biggest drop coming in retail — from 81.5 percent to 69 percent. Wholesale trade workers were less likely to give up their health insurance, seeing a drop from 92 percent to 86 percent.
Even construction workers' enrollment dropped five points to 82 percent.
"We do see these trends," says Jim Branscome, an AHRQ statistician. "The premium is going up, the contribution by employees is going up, and the employees are electing to not take it at quite the rate they used to."
Last year, health insurance premiums rose a relatively modest 7.7 percent, according to the Kaiser Family Foundation survey. But the powerful bottom-line forces at work were still present in those numbers.
"Health care costs are still going up rapidly," says Kaiser CEO Drew Altman, PhD. "Much faster than wages; much faster than inflation." Since 2000, workers' average pay rose 20 percent while insurance premiums soared by 87 percent. The average worker in America now pays an average of $2,973 a year for family coverage, $1,354 more than in 2000. At small companies, where insurance costs are higher, workers pay $3,550 on average for family coverage.
"The reduction in a high rate of increase is pretty meaningless to working people," says Altman.
Workers pay more
For the number-crunchers at the Kaiser Family Foundation, it all adds up to a slow-motion demographic slide of employer-provided health insurance, especially if you include the number of small companies that have simply abandoned any effort to cover workers.
Even more pain is projected for the near future. In Kaiser's survey, the majority of employers made clear that they weren't interested in dropping coverage, but were likely to increase the amount that workers pay for insurance.
"We've gone from an era of managed care to an era of people pay more," says Altman.
Or not at all.
"Eight million more people would have had insurance in 2005 if the coverage level had been the same as in 2000," concludes Elise Gould, an economist at the left-leaning Economic Policy Institute who links the reverses directly to the 87 percent increase in premiums tracked by Kaiser. The people losing coverage were typically male, not white, and on the bottom of the income ladder, says Gould.
No demographic group has escaped the trend, she adds. Even well educated and affluent groups experienced slight erosion of coverage in the last five years, and an unexpected illness can still grease the tracks to bankruptcy court.
In 2005, 70.4 percent of whites under 65 had employer-provided coverage, compared to 50.8 percent of blacks and 41.6 percent of Hispanics, says the EPI. Nearly a million fewer black Americans had employer coverage in 2005 than in 2000.
The jobless rate has declined, Gould adds, but not the same way seen in the go-go days of the late '90s, when companies competing anxiously for workers made sure they had a solid set of attractive benefits. With companies free to shift costs to workers, she says, low-income employees now often have to choose between health care coverage and paying for housing and food, while states cut back on Medicaid to close budget gaps.
"I don't think these trends are sustainable," adds Gould.
Long-term trend
The numbers that Gail Wilensky, former HCFA administrator and health adviser to President George H.W. Bush, has seen are less dramatic than either the AHRQ or EPI figures, but they underscore the same basic downward trend.
"There has been an historical decline through the last 20 years," picking up and slowing down as the cycle of health care spending slows and accelerates, she says. "But it's been on the downslide," she adds, with particularly sharp slopes in the service sector or individual entrepreneurs, where coverage has typically lagged. Industries like manufacturing, which traditionally offered the most attractive benefits, are also seeing a paucity of growth.
The lower a person is on the income scale, the more likely he is to fall off the insurance chain. The same goes for the sickest people in the population.
Last spring, the Robert Wood Johnson Foundation released a report that concluded that between 1998 and 2003, "the percentage of eligible private-sector workers that accept their employers' offer of individual health insurance declined from 85.3 percent to 80.3 percent." In raw numbers, that meant 3 million fewer workers electing to enroll in a plan, despite the fact that only 2 percent of adults didn't see the need for health insurance.
The bulk of those newly unenrolled were grouped in 25 states with significant drops in on-the-job coverage. The bottom five: New Jersey, down 12 percentage points; Nebraska, down 11 points; Wisconsin, down 9 points; Colorado, down 9 points; and Iowa, down 9 points.
The debate
Cigna's Rubin has run the numbers and sees the trend.
"The number of employees covered through the traditional employer channel is flat to shrinking," he says. "That's particularly true for large companies, where payrolls have been flat. If you think about it from the employers' perspective, the health care cost trend, although moderate, is still higher than inflation and on balance unsustainable."
After that point, Rubin takes a different tack on where these trends are leading. Shunning the pessimism of the advocacy groups, Rubin and others in managed care paint a dramatically different picture.
Says Rubin: "We see this as a significant opportunity."
In Cigna's world, the key phrase is "consumer engagement." Give people the tools to educate themselves on cost and quality, and a reason to pay attention to the bills. Then employers and employees can work together to drive down costs. To counter a trend that's seen part-time and hourly workers lose insurance, Cigna acquired Star HRG, a company that specializes in offering comparatively inexpensive health benefit plans.
"Employers need to compete in the global economy, and getting consumers more engaged in their health decisions is the key to creating a more sustainable cost level," says Rubin. "Consumerism in itself requires us to develop new capabilities and technology. There will be many second-tier managed care players that aren't able to keep up."
Be creative
"There is tremendous pressure on us, the carrier, to be as creative as we possibly can," offers Michael Considine, the head of sales for Horizon Blue Cross Blue Shield of New Jersey's efforts aimed at companies with up to 500 workers. That's why Horizon can point to fresh HMO plan designs with higher copayments for specialists, a growing number of prescription drug card programs with bigger deductibles, and other plans that directly affect enrollees. Last year, Horizon also unveiled a limited-benefit plan for part-timers.
The erosion trend seems most visible at the biggest employers HealthPartners works with, observes Andrea Walsh, executive vice president of the not-for-profit insurer.
"It used to be that as we would project membership growth we would expect existing accounts would have growth year over year. We've held on to our accounts, but we have not seen natural growth to the extent we used to." In part, that can be attributed to their downsizing. In part, it's new policies tightening eligibility requirements for part-time and seasonal workers.
New programs
To address companies' cost concerns, says Walsh, there's been a move away from first-dollar coverage to more consumer-directed plans with higher out-of-pocket expenses for workers. Plans have also been working to roll out new programs that make it easier for people to manage chronic diseases and help control costs.
That's not just a cover for feel-good initiatives, either. Walsh can point to data that show better attention to controlling diabetes has reduced the number of amputations.
Plan designs have to be constructed to promote that approach, she adds, to find ways to cut costs.
State regulations in Minnesota that date back to the 1990s have helped protect small employers from the big rate hikes that have hit other states, says Walsh.
Under those rules, insurers are required to treat their small employers as a single group, without cherry picking the healthiest and offering them the best rates.
However, even as companies are protected from big rate hikes, workers are gaining little ground on the income front. As you go down the income ladder, the choices they face get tougher.
"At the low end of the pay scale, for the housekeepers in hotels, telemarketers, and others, their pay has not kept up with the increase" in health care costs, says Helen Darling, president of the National Business Group on Health. They're not the only workers that have lagged behind health inflation. "It's now estimated that this past year, 16 percent of an individual's pay raise went to health care," adds Darling. "It really is maddening. The people at the median to below median, their costs are rising and their pay has not. Pay levels in this country have remained almost flat for a long time."
That makes for a mandate to get tough on controlling costs and quality, she adds. Push generic drugs whenever possible. Educate workers on avoiding the unnecessary use of ERs. Promote healthier lifestyles. Take a hard line against paying for any waste in the system.
"Once an egregious avoidable medical error occurs, employers would not reimburse for claims related to that event. If something occurs that is avoidable, we will not pay for the care after that," Darling advises. "That would get everyone's attention quickly."
Lowered value of benefit
For larger businesses, the reasons for offering coverage can be complex, focusing on tradition, competitiveness and the notion that providing a good benefit package will help their bottom line.
There are some hopeful indications in Kaiser Family Foundation's most recent survey that show that the erosion trend in small businesses is slowing or stopping. However, if companies are sincere about reversing erosion, says Fronstin, they may need to rethink the trend toward increasingly painful levels of cost-sharing.
"The value of the benefit has gone down," says Fronstin. "When deductibles and copayments go up, people value the product less and people on the margin won't take it."
At 200 percent of income above the poverty line, people have a strong desire to hold on to every dollar they can and are less likely to want to give up a growing share of their income to health insurance, says Linda Blumberg, PhD, an economist at the Urban Institute who specializes in coverage issues.
At the same time, she says, the trend underscores the fact that increasingly, plan offerings put the greatest costs in the hands of the people with the highest care needs. Those two groups — the working poor and the sick — are the most likely to feel the pressure to drop out.
Why buy insurance?
That's particularly true of low-income workers who are offered high-deductible coverage plans. "If there's a package being offered with a $5,000 deductible and I don't have $5,000 to meet the deductible," says Blumberg, "then what am I doing buying this?"
While people with high incomes and good health rarely take the financial risk associated with dropping coverage, she adds, low-income workers who are healthy may see it as an odds-on gamble to drop coverage, leaving a shrinking group of the sickest workers to foot the bill — and driving rates even higher.
It's a grievous risk, adds Blumberg, noting that they're taking a chance that their health won't fail, making them uninsurable in the process.
"Health care costs have been growing faster than inflation since the mid '60s," says Kaiser Family Foundation Vice President Gary Claxton.
Throughout that time, new technology has been pushing new and better ways to treat disease and allow people to live longer. Stricter managed care rules in the '90s didn't have any effect on the introduction of new medications and techniques.
"Nothing about managed care can slow that down unless you take away the advantages of new technology or slow its diffusion," says Claxton. "As long as we want, as a country, new techniques to be widely available, costs will still grow faster."
And those high-deductible health plans? In Kaiser's perspective, CDHPs have failed to grab any significant market share.
The latest survey by the Kaiser Family Foundation found only 2.7 million workers in HSA or HRA-linked plans and there were few indications that the plans would grow in popularity next year.
"Low percentages that say that CDHPs are effective don't suggest that there's much place for this to go in having impact on cost," says Gable.
"Consumer-directed health plans haven't taken off as quickly as expected, despite a push," agrees HRET President Mary Pittman.
Slow start
Blaine Bos at Mercer Human Resource Consulting isn't surprised to hear about the low rate of employees opting for CDHPs. Major employers such as the ones he talks to regularly don't jump impetuously on every passing bandwagon.
"The issue is prevalence, not enrollment," says Bos. "This is the first new platform rolled out on a national basis since HMOs in the early '80s."
Going back to the trend reports of the '80s, he adds, you can see the same slow wind-up, with employees signing on in large numbers only after 40 percent of the employers started offering the managed care plans. The same, he expects, will happen with CDHPs.
"I absolutely am certain the prevalence numbers are increasing, just based on anecdotal evidence," says Bos.
You have to keep in mind that high-deductible coverage is complex, says Bos. "You basically have to have the insurance piece, the high-deductible plan, a trust set up for the tax deductible account, and the communications piece so the employees understand how to use the Web site. You have to give them tools, not just tell them to be better consumers."
Those kinds of end-to-end products were few and far between in '05, more likely to pop up in '06, and "certainly available for '07."
For several health care economists, though, there's still little reason to believe that the leakage of plan membership will slow or stop soon. If anything, the cracks in the employer-based system are likely to widen.
"I think the erosion of coverage continues at the relatively slow, steady pace that it's been," says Blumberg. "My concern is that what may accelerate much faster is the shifting of the financing burden to the high users because that's the fastest way to hold down premiums. Without some type of policy initiative to address the needs associated with high-cost users of the medical system, the people who need the care the most are going to have their access hampered."
For now, the political will to do something bold has never materialized. In her view, HSAs and association health plans just make things worse.
If you want to fix the problem, says the HR Policy Association's Milton, you're going to need a mix of private and public initiatives. In November, America's Health Insurance Plans suggested that the new Congress take up that challenge by broadening Medicaid and offering new tax incentives for workers with incomes up to 300 percent of the poverty level.
Fixing the dynamics at work in health care coverage requires "money on the table," says Altman. There's nothing he's seen that indicates that the Bush administration or Congress is willing to start counting it out.
"We're at a time when health care is not breaking through as a top national priority," he says. "The prospects for significant national action are not great in the near term. Whether a window of opportunity opens up as we move to 2008 remains to be seen."
No relief in sight
Meanwhile, Washington hasn't offered much in the way of major relief here either. There have been proposals to offer tax subsidies to encourage people to buy insurance, open up public programs to people who traditionally haven't been able to sign on, or require employers to either offer coverage or pay toward it, notes Wilensky. Still, she's skeptical about the prospects for real change soon.
"It will come up for discussion," says Wilensky, a veteran Washington observer, "but I don't see the political consensus as to which direction we should go. And the deficits will only make it harder."
It will probably be 2009 before a serious initiative takes shape, but with the 2008 elections shaping up as even more contentious than we've seen in past elections, the chance for something major happening seems remote.
Don't look to the health plans to try to fix this, either, she adds. They can do more to push out quality and cost information to members, but they don't create tax legislation and can't fundamentally change the market.
Wilensky, the former HCFA administrator, sums it up as "a problem that is going to require a public strategy solution, but it will be difficult until there is a clear consensus and a clear majority in the White House and Congress. And even then it will require a delicate balancing act."
---
Our most popular topics on Managedcaremag.com
---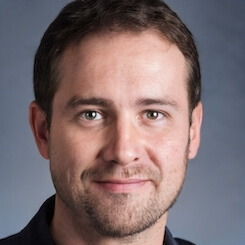 Paul Lendner ist ein praktizierender Experte im Bereich Gesundheit, Medizin und Fitness. Er schreibt bereits seit über 5 Jahren für das Managed Care Mag. Mit seinen Artikeln, die einen einzigartigen Expertenstatus nachweisen, liefert er unseren Lesern nicht nur Mehrwert, sondern auch Hilfestellung bei ihren Problemen.