Businesses see care management, not cost shifting, as the most important trend in health coverage
As they struggle to control health care spending, America's employers are focusing on an ever-growing array of so-called care management services — ranging from health risk assessments to end-of-life case management — with the goal of training their workers to use health care resources in new ways.
The movement brings a raft of new opportunities — and competitive pressures — for health plans as their clients demand services far afield from claim processing and plan design.
While health plans are not currently the primary provider of care management services, the fast-growing market is on the radar screen of virtually everyone in the industry.
"I would say virtually all are trying to figure out how to get more involved with this business," says Michael Samuelson, president of the Health & Wellness Institute, launched in 2006 by Blue Cross & Blue Shield of Rhode Island. "This whole issue is about risk management, which is what insurance companies were formed for."
Spectrum of services
The risk is that if workers continue their poor health habits and unbridled spending, when illness emerges, employer-sponsored health coverage will become too expensive to be sustained. Thus, care management includes a spectrum of services designed to improve health status and to control costs literally from cradle to grave.
Typically viewed as a continuum, the services range from health risk assessments and health information Web sites on the left — wellness — end of the spectrum to catastrophic case management and end-of-life management on the opposite end.
Disease management, for example, is considered by many to have reduced health costs incurred by members with expensive chronic conditions, prompting employers to look for similar opportunities. In its 2006 survey of employer-sponsored health plans, Mercer Health & Benefits found that employers are adding new care management features to their health plans, along with incentives to use the new services.
What's more, about two-thirds of employers with 500 or more workers rated care management services as important or very important cost-management strategies over the next five years.
By contrast, only 37 percent of large employers believe that shifting cost to employees or scaling back benefits — the most prominent strategies of recent years — will play an important role in controlling costs in the near future, the Mercer survey found.
With more employers in the market for services every year, a multibillion-dollar opportunity is emerging, but health plans are not automatically the big winners. Bill Whitmer, president and CEO of Health Enhancement Research Organization, a trade group of employee health management vendors and buyers, estimates that about 25 percent of companies provide care management services internally, while 75 percent outsource — although not necessarily to health plans.
"The original buyers were very large companies that had the resources to manage multiple contracts. They essentially said to the health plans, 'We don't care if you think you can be good at this service. We want to have somebody for whom this is their core business,'" says Blaine Bos, worldwide partner in Mercer Health & Benefits.
Some health plans are carving out a role as middleman, arranging and managing care management contracts on behalf of their mid-sized and smaller clients and, in some cases, providing nurses that coordinate services among the programs.
Meanwhile, call center companies that specialize in customer service are also positioning themselves as coordinators of care management, setting up interconnected lines that allow for a single call number that reaches multiple vendors, for example.
"While this is becoming mainstream, there's still an awful lot of potential" in care management, Bos says.
Samuelson, at the Rhode Island Blues, thinks plans have a unique attribute that gives them an edge in the care management marketplace.
"There's a great opportunity for today's insurers and for the insurance companies that they will morph into, and that has to do with data," he says. "Rather than simply throwing tobacco control or obesity programs or stress management programs at you, the insurer is in a great position to collect the baseline data."
Those data are used to determine the correct approach for an organization's employees. For example, if employees are generally uninformed about health risks and the benefits of changing habits, the company is at an awareness level. If they are aware of health issues, but not sure how to address them, the term educational level applies. Higher levels include an interventional level — indicating workers are ready to change behaviors — and maintenance level for organizations with a healthy-habit workforce.
Programs
"Once you have the baseline data, you can strategically lay out programs, either programs that the insurer has developed, or that the insurer assists the employer group with developing or purchasing," Samuelson says.
BCBSRI accepts this so strongly that, in late 2006, it established the Health & Wellness Institute to serve other Blues plans across the nation as well as other organizations that wish to offer health and wellness programs to their members. The institute, which will offer smoking cessation programs, exercise and nutrition classes and other programming, will generate income for the not-for-profit Blues plan.
"It will give this organization, as well as other insurers that are looking at doing the same thing, the opportunity to grow a very large, separate business, to become involved in strategic partnerships with other insurance companies, and perhaps at some point to grow it and sell it," Samuelson says.
Seeing the need
Even insurers that do not want to make money from care management see the need to get in the game.
"In this day of intense competition, there's an opportunity to be more than simply the processor of claims, but truly a health and wellness partner, if you will," he says. "Insurance companies have recognized that the competitive environment dictates that they get involved on the prevention side as well as the treatment side."
That's where Blue Cross Blue Shield of Massachusetts wants to be. The insurer recently expanded its Personal Edge, a worksite wellness program offered to its large clients since 2004, to all employers with 51 workers or more.
"We view prevention and wellness as an integral part of the services that we offer to our members and the accounts that insure with us," says Gigi Fioravanti Lyons, program manager for worksite wellness.
Personal Edge includes programming that ranges from prevention to case management. The starting point is a personal health assessment that, among other things, allows the Blues to put members into lifestyle-advice, disease-management, or case-management programs even before claims would trigger a referral.
"If we have a new company that's just joined us or employees that have come into the company and take that personal health assessment, we can triage them into the appropriate buckets in a matter of weeks," Fioravanti Lyons says. "Early intervention is extremely important, so we want to get people into these programs as quickly as possible."
MANAGED CARE 
February
2007
. ©MediMedia USA
---
Our most popular topics on Managedcaremag.com
---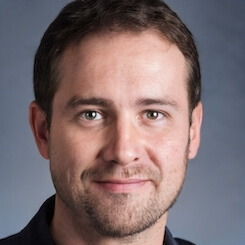 Paul Lendner ist ein praktizierender Experte im Bereich Gesundheit, Medizin und Fitness. Er schreibt bereits seit über 5 Jahren für das Managed Care Mag. Mit seinen Artikeln, die einen einzigartigen Expertenstatus nachweisen, liefert er unseren Lesern nicht nur Mehrwert, sondern auch Hilfestellung bei ihren Problemen.