Whether for drugs, imaging, surgery, or emergency services, direct-to-consumer advertising sparks lively debate
Pharmaceutical companies are spending more than $4 billion a year on direct-to-consumer advertising, and it is working. Patients ask for the medications they see on TV and in magazines, and physicians prescribe them. Health systems are also lining freeways with billboards boasting "remarkable care," and marketing campaigns that tout the advantages of CT scans for cancer screening have members calling health plans to see if such services are covered.
A debate is growing about the rationale for advertising health care products and services, and a growing body of evidence is being unveiled about its effects. A panel convened by the Institute of Medicine recently joined the American Medical Association in calling for a moratorium on advertising for new drugs, for example. Yet new academic studies are showing that advertisements can increase the number of people who are treated for underdiagnosed diseases such as depression.
Insurers play a role
Insurers need to join the conversation, says George Isham, MD, MS, chief health officer and plan medical director at HealthPartners in Minnesota. "Health plans should play a role. We see how this plays out since we are administering these benefit sets, so our experience needs to be reflected in the debate."
Health care advertising has been growing at a quick pace since 1997, when the FDA clarified its restrictions on ads. Drug companies spent $800 million on advertisements for medications in 1996. In 2005, that figure had reached $4.1 billion, up $60 million from 2004, according to TNS Media Intelligence.
"It works very well," Isham says. "When medications are advertised, we see very specific demand for that particular brand. It's reflected in our usage patterns. People don't want the generic substitution."
When consumers ask for products they have seen in ads, many physicians respond, according to a survey in the February 2007 issue of Consumer Reports. Seventy-eight percent of 335 primary care physicians polled said their patients have requested specific drugs that they have seen advertised on TV, and 67 percent of physicians said that they sometimes prescribe those medications.
Not all bad news
Still, while it appears that advertising can heighten demand and therefore the cost of health care, "It's not all bad news for insurers," says W. David Bradford, PhD, director of the Center for Health Economic and Policy Studies at the Medical University of South Carolina. "The kind of prescribing that stems from advertising may be appropriate. Ads appear to push people in the right directions."
A number of studies have shown that direct-to-consumer advertising increases sales within therapeutic categories or classes of drugs, but it doesn't have a big effect on the market share of specific medications, says Julie M. Donohue, PhD, an assistant professor in the department of health policy and management at the University of Pittsburgh. "Direct-to-consumer advertising tends to increase the number of people requesting prescription drugs from their physicians, but physician preferences still matter a great deal in terms of what drug is prescribed."
In the September/October issue of Health Affairs, Bradford and several colleagues published a study about the marketing effects of the Cox-2 inhibitors Vioxx and Celebrex, which have been linked to an increased risk of heart attacks and strokes. "We found that on the prescribing side, ads did not drive a lot of brand loyalty," he says. The study also found that local and network television advertising for the products "increased the flow of osteoarthritis patients into physician practices."
The findings are new to the public debate about these drugs. Many believe that because marketing increased the number of people using Cox-2 inhibitors, it therefore increased the number of people who were at risk. "With Vioxx, billions of dollars of sales accrued before we realized that these drugs were associated with increased risk of heart attack," says Bruce M. Psaty, MD, PhD, a general internist and a professor of medicine and epidemiology at the University of Washington. Psaty served as part of a national panel convened by the Institute of Medicine to study drug safety. The panel's report, "The Future of Drug Safety: Promoting and Protecting the Health of the Public," recommends that the FDA use a moratorium on advertising for new drugs as a way to ensure safety.
"The literature suggests that direct-to-consumer advertising does make people aware of new potential therapies, and that's good," Psaty says. "But it also increases the sales of drugs — that's its goal. It is not a public health service. In fact, improving sales indiscriminately and the health of the public are actually conflicting interests."
Psaty has seen the effects of advertising firsthand, and his experiences have not been good, he says. "I don't find that patients are coming in asking for appropriate therapies or needed therapies" after seeing advertisements, he explains. "The Monday after Cialis was advertised during the Super Bowl, every one of my male patients asked about it. This commercial led to an epidemic of perceived erectile dysfunction. None of those patients raised the topic at another time."
The challenge
The challenge of direct-to-consumer advertising for physicians — and insurance executives — is that marketing influences the way consumers feel about a product, says Sharon Levine, MD, associate executive director of the Permanente Medical Group in Oakland, Calif. When individuals become attracted to the implied promise of a product, it makes it very difficult to present a fact-based case against it, or for another option.
"Just because this drug has the best advertising doesn't mean it's the best drug. It just means they have hired the best advertising agency," Levine says. "One of the frustrations for physicians about direct-to-consumer advertising is that while we see it as part of our job to explain to patients 'why' they should do something, we get frustrated spending time explaining 'why they should not' when it is in response to gratuitous, misleading information that over-promises nirvana.
"The real problem comes when the manufacturers match the investment in consumer advertising with promotion to physicians and you get physicians prescribing these drugs to patients not because they are better but because they have been bombarded, perhaps rewarded, by manufacturers to prescribe their drugs," Levine adds.
"It's the convergence of direct-to-consumer advertising and direct-to-physician promotion of drugs that tends to create rapid uptake in use of the drug, particularly a new drug in the market."
At HealthPartners, customer service representatives also find themselves explaining why certain procedures that are being marketed by providers aren't covered. "We have seen hospitals advertise for CT scans as screenings for heart disease and lung cancer, neither of which is recommended by the U.S. Preventive Services Task Force," Isham says. "And when we see those services advertised, we see an uptick in demand for them — and for requests for coverage. We don't cover CT scans for those purposes. It doesn't have evidence-based support."
Support for a moratorium
Even though consumers respond to such advertising, many question its validity. Sixty-one percent of Americans, for instance, believe the FDA does only a "fair" or a "poor" job ensuring that direct-to-consumer advertising for prescription drugs provides complete and accurate information about the risks and benefits of the medications, according to a Harris Interactive online survey of 2,207 adults. The study, conducted for the Wall Street Journal, also found that just over half of Americans believe that direct-to-consumer advertising for new prescription drugs should be banned for some period of time when a new drug is introduced so that physicians have time to become familiar with the medication. Support for some sort of ban is gaining momentum.
Dominick L. Frosch, PhD, assistant professor of general internal medicine and health services research at the University of California–Los Angeles, for example, suggests that the United States consider an outright ban on advertising. In a study published just last month in the Annals of Family Medicine, he found that direct-to-consumer advertising often relies on emotional appeals and fails to educate consumers about diseases and other options for controlling them. The ads may result in Americans using more prescription drugs than they need, according to the research.
Minnesota Gov. Tim Pawlenty, a Republican who won re-election in November, is calling for a two-year federal moratorium on all prescription drug advertising and has announced state legislation that would require drug companies to report the costs of their advertising to the state.
"Health care costs are skyrocketing," Pawlenty said in a press release last summer. "Some of those costs are related to prescription drugs…. The billions of dollars drug companies spend pushing the 'purple pill' or promising you dreams of butterflies while you sleep at night continue to drive health care costs upward. We need to say 'time out' when it comes to drug ads and examine how much this is costing each and every one of us."
In addition to the Institute of Medicine's recommendation that the FDA be able to issue a moratorium on advertising for new drugs, the American Medical Association in June adopted a policy that asks the FDA to ban advertisements for newly approved prescription drugs or implanted medical devices "until physicians have been appropriately educated about the drug or . . . device," with the length of time being variable for each product.
Physicians agree that a ban would give them time to gather information about new drugs through their own experience or by reading scientific literature before their patients are influenced by advertising, according to a survey conducted by MedPanel. Eighty percent of 1,360 physicians polled favor a ban on direct-to-consumer advertising for new drug therapies, the survey found.
"Advertising should be restricted for a period of time," says Isham, who also served on the Institute of Medicine's drug safety panel. "For new agents, we only have the experience of the clinical trials. Because they have not been used in broad numbers of the population, the risk profile is not fully determined. We ought to be a little cautious about how they are introduced."
The United States and New Zealand are the only industrialized countries to allow direct-to-consumer advertising of pharmaceuticals. In 2003, the European Council of Health Ministries declined to institute a proposal from the European Commission to allow drug companies to advertise directly to patients.
Blanket prohibition
In the United States, some questions have to be asked about the bans or moratoriums that have been suggested, says Donohue of the University of Pittsburgh. "For example, would a two-year moratorium on new drug advertising have prevented the Vioxx problem or problems with other drugs?"
In addition, some drugs may have "such a therapeutic advantage that we would want them to be advertised earlier," she says. "It's hard to imagine creating a blanket prohibition. That may have both positives and negatives from a societal perspective. I don't know that restricting advertising is going to be a real panacea on the drug safety front."
It simply may not be smart to write off health care advertising, Bradford says. While he isn't arguing that direct-to-consumer advertising of pharmaceuticals is wonderful, he does not find a lot of downsides, especially in an era when people are getting information about health care from a variety of sources. "People are skeptical, instinctively negative about advertising, but that's not necessarily the right answer."
He is working on another study related to the effects of advertising and the use of statins. "Ads seem to encourage people to adhere to medication regimens, increasing their ability to control their cholesterol," he says. "That's good for everyone, including insurance companies, in the long run."
Donohue has found, too, in a study of depression, that direct-to-consumer advertising expands the number of people treated with antidepressants. "Generally, people think that's a good thing since just half of people with depression receive any treatment at all," she says. "The tricky thing with direct-to-consumer advertising, or prescription drugs in general, is how to devise a policy that mitigates the potential overuse of prescription drugs and also allows consumers to have information that may alleviate problems with underuse of prescription drugs, which we know is a major public health issue for diabetes, depression, hypertension, and a whole range of chronic conditions."
'Fruitful data'
One way health plans can participate in the debate is by examining their claims as they relate to marketing campaigns, Bradford suggests. "Insurers are sitting on fruitful data. They can go in and see how their patients respond as advertising increases or decreases. Insurers would be able to tell how this contributes to cost and get a grasp on what the bottom line is."
HealthPartners has not researched this topic formally but would do so if it could obtain the appropriate funding from outside sources, Isham says.
The AMA's new policy statement on direct-to-consumer advertising states that the organization "encourages the FDA, other appropriate federal agencies, and the pharmaceutical and medical device industries to conduct or fund research on the effect of direct-to-consumer, focusing on its impact on the patient-physician relationship as well as overall health outcomes and cost-benefit analyses; research results should be available to the public."
Insurers' main tools for dealing with the ramifications of advertising are their formularies and their coverage policies.
"Insurers have been quite innovative in terms of the way they fashion benefit designs and cost sharing to ensure access to drugs that have good value for consumers and for payers and to limit payment for those drugs that don't represent a big improvement in terms of quality of care," Donohue says.
If health plans continue doing a good job with network management and in paying for services based on quality, and particularly if members are engaged in the process through a health savings account type of product, members are not likely to be adding more and more expensive care, says Elizabeth W. Boehm, a principal analyst at Forrester Research who studies health care trends.
"Health plans need to be working collaboratively with providers on defining the appropriate quality measures, on educating their members on what to look for, and on making sure that the incentives are aligned across both providers and members to help drive people to the right care."
At HealthPartners, network-controlled access to bariatric surgery minimizes the effect of bariatric advertisements on the health plan, Isham says. "We also have very vigorous evidence-based guidelines and a formulary, which counters advertising by making sure that physicians have objective, scientific information from which to make recommendations."
Insurers still need to keep abreast of the public discussion on health care advertising, says the Medical University of South Carolina's Bradford. "They have a lot at stake here."
For further reading
"Impact of Direct-to-Consumer Advertising on Prescription Drug Spending," the Kaiser Family Foundation, June 2003. «www.kff.org».
"How Direct-to-Consumer Television Advertising for Osteoarthritis Drugs Affects Physicians' Prescribing Behavior," by W. David Bradford, et al, Health Affairs, September/October 2006.
"Effects of Pharmaceutical Promotion on Adherence to the Treatment Guidelines for Depression," by Julie M. Donohue, et al, Medical Care, December 2004.
"Direct-to-Consumer Advertising: Should There Be a Free Market in Healthcare Information?" by Andreas Hasman and Soren Holm, Cambridge Quarterly of Healthcare Ethics, Winter 2006.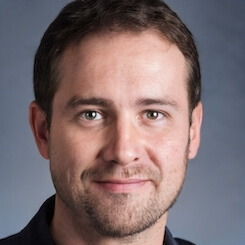 Paul Lendner ist ein praktizierender Experte im Bereich Gesundheit, Medizin und Fitness. Er schreibt bereits seit über 5 Jahren für das Managed Care Mag. Mit seinen Artikeln, die einen einzigartigen Expertenstatus nachweisen, liefert er unseren Lesern nicht nur Mehrwert, sondern auch Hilfestellung bei ihren Problemen.