Nearly everybody's calling on the government to make health care coverage affordable and universal
After years of public wrangling over health care reform, it turns out that there's one point that just about everybody can agree on: Something has to be done about tackling costs and covering the uninsured.
The problem of coverage and costs has loomed so large, reformers agree, that there's a real chance that a comprehensive health care reform plan can take center stage in the national debate for the first time since the early 1990s.
When the conversation turns to the details of what that plan should look like, opinions begin to diverge again.
For one week in January, though, Washington served as a stage for two high-profile displays of consensus among some oddly aligned lobbying groups. In one cast of strange bedfellows, labor leader Andy Stern joined the head of the Business Roundtable and the head of the AARP under the mantle of Divided We Fail.
In the second, America's Health Insurance Plans' Karen Ignagni, UnitedHealth Group and other insurance organizations presented a common front — the Health Coverage Coalition for the Uninsured — with Ron Pollack of Families USA in an alliance of 16 organizations vowing to lobby collectively on behalf of their health care agenda.
Powerful statement
"I think the fact that we are a group that doesn't always agree made the statement even more powerful," says Stern.
"There were times it looked like it was going to fall apart," says Alissa Fox, vice president for legislative and regulatory policy for the BlueCross BlueShield Association, regarding the HCCU's two-year effort to assemble a proposal. But they hung together, driven by a common goal.
"The urgency keeps on growing," adds Fox. "You can't just have more and more uninsured every year".
I believe we've reached a tipping point," offers Ignagni, the AHIP's president. "There's a realization that the country needs to get started now to develop a plan to reach universal access."
Reform plans blossom
The AARP, the Business Roundtable, and the Service Employees International Union initially focused on a set of shared principles on the issue. And for its part, the SEIU is looking to map a new policy direction.
"The employer-based insurance system is really a relic of the industrial society," asserts the SEIU's Stern, who has called for a new approach that guarantees affordable health care that is paid by employers, individuals, and the government. But it's a relic that Stern believes may also be the bridge to a new approach.
Insurers, meanwhile, are advocating reauthorization of the State Children's Health Insurance Program and expansion of it to cover not only children but entire low-income working families.
The insurers say that with the government's help they can make the employer-based approach work.
Their new initiative would channel billions of dollars in taxpayer support to help people either to sign on to Medicaid or to buy coverage from private insurers, bolstering an employer-based insurance system that has seen steady membership erosion in recent years.
Reauthorization of SCHIP gives reformers a big opening to widen the debate into new ways to broaden coverage, says Ignagni. The HCCU wants states to offer Medicaid to everyone living below the poverty level while families earning up to 300 percent of the poverty level would gain new tax credits to pay for insurance.
This is the year to do it, she says.
"If we don't do that," says Ignagni, "then we're basically consigned as a country to wait until 2009 at the earliest to have the beginnings of a discussion."
"We think the employer-based system works well and needs to be strengthened," says BlueCross's Fox. The tax credits outlined in the second phase go a long way to doing just that, giving people help either to pay for the insurance provided by their companies or to buy it on the individual market. Broadening coverage, she adds, will take the pressure off of rates for people who have insurance and find their costs inflated to pay for those who don't.
Key intermediaries
Insurers are presenting themselves as the key intermediaries needed for any new approach to work.
"I think the health plan community will be the delivery system," says Reed Tuckson, senior vice president of UnitedHealth Group. Health plans can do more than traditional public programs delivering Medicare or Medicaid. And a decline in the rate of growth of health care premiums over the past four years helps prove their point that plans are increasingly efficient, says Ignagni.
Working with a broad-based alliance, says Tuckson, insurers can make sure that Congress gets that message. "If you think about the influence that the organizations in this coalition have in the political discourse of our nation around health," says Tuckson, "we think we will bring to the Congress a much more fertile environment to try and get something done. There's some confidence that as we put our shoulder to the wheel, all our political influence creates a much more favorable opportunity. It provides energy and enthusiasm, and it gives us a better chance to implement something."
Bush's approach
President Bush, though, wasn't waiting to hear the industry's proposal. His approach: Make employers' contributions to health insurance count as a taxable benefit while offering a standard $15,000 deduction for families, $7,500 for singles.
That would reduce insurance costs for about 4 in 5, but raise the cost of insurance for the top tier whose benefits are richer than the national average — a group that includes many union members. The federal government then would shift some health care funds to the states to help them finance new programs that reduce the number of uninsured.
Some leading Democrats in Congress were quick to scoff at the estimated 5 million people who would gain coverage under the president's plan as too small and quickly labeled the notion "dead on arrival."
A few lawmakers had already moved to get out in front of this potent political issue. The governor of Pennsylvania followed closely behind California's Arnold Schwarzenegger with an ambitious plan to extend coverage to the uninsured. Massachusetts Sen. Ted Kennedy, meanwhile, was touting the Massachusetts approach. Last December, Sen. Ron Wyden from Oregon floated an ambitiously detailed plan that he says can achieve universal coverage (he made his announcement flanked by Pollack and Safeway CEO Steve Burd).
Under the Wyden plan, companies would provide the money that they are currently paying for insurance directly to their workers, who would be required to use the funds to pay for insurance. That would continue for two years, after which employers would pay into an insurance pool to provide about 20 percent to 25 percent of the premium costs for workers.
Companies that haven't been paying would be required to make a more limited contribution and individuals would select their own health plan from among a group of competing players who met a minimum standard required to compete.
Each state would set up a Health Help Agency which would certify plans that met minimum standards and act as a connector between individuals and the plans. To qualify, a plan would have to provide the same set of benefits offered federal employees plus a whole set of new ones, including offering an electronic health record to anyone who wanted it. The plans would have to offer disease management programs and other cost control efforts.
After two years of subsidies, individuals would be on their own when it comes to shopping for insurance and their salaries would fluctuate with the market.
And companies would find their contributions substantially reduced.
"For health benefits, they're going to pay less," says John Sheils, vice president of the Lewin Group, which was brought in to analyze the proposal. "Instead of 80 percent to 85 percent of premiums, they're going to be paying up to 25 percent of the premium, spending less on health benefits. Wage growth will follow wherever the labor markets lead you to."
Wait until 2008?
Whether health care can compete for time and money in the debate over Iraq and the budget deficit, though, is a cause for considerable caution among lawmakers. Some observers believe that the issue won't really come to full fruition until 2008, when the presidential debates, already almost under way, begin to winnow the field of candidates into two camps with competing universal coverage plans of their own.
"I think it will be an election issue, and that's why you'll see congressional representatives doing something about child health," says a senior health care adviser to House Democrats. Any other action before a new administration takes office in 2009 will depend a lot on the Bush administration's position on these proposals.
Can it wait?
The last time health care took center stage in a national debate, back in the early 1990s, managed care organizations had begun to move aggressively to curtail costs, says Sheils. Businesses got behind that effort, while insurers attacked the Clinton administration's approach with two television commercial characters named Harry and Louise who helped turn public opinion against the move. Now, though, the business leaders as well as insurers are calling for government to take the lead on reform, adds Sheils. And it's not hard to see why.
The pain of premiums has become too intense to stay quiet. Citing a McKinsey report, Stern says that in 2008, companies can expect to pay more for health care than they will make in profits.
"That's not a good moment," says the union leader, who says his rank-and-file members know that every dollar they get in benefits is a trade-off on salary. "There's a realization in the business community this is not just a moral issue, it's also a jobs and competitiveness issue as well. That's fundamentally different."
"For the fourth year in a row, health care costs have come up as the number one cost pressure facing business," says Maria Ghazal, director of public policy for the Business Roundtable, citing a recent survey of its CEO constituency.
"The costs are just unsustainable," she adds, "there's very little control over them."
The lobbying groups, meanwhile, say they're in this fight until something meaningful happens.
"We believe that important reforms can be achieved at the state and national levels in the next year or two, but we are also committed to the long term," notes Bill Novelli, CEO of the AARP. "We are committing the resources and we have the will to stay with this until we get the health care and financial security that America needs."
It's just a matter of time.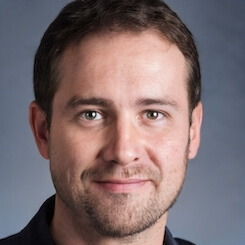 Paul Lendner ist ein praktizierender Experte im Bereich Gesundheit, Medizin und Fitness. Er schreibt bereits seit über 5 Jahren für das Managed Care Mag. Mit seinen Artikeln, die einen einzigartigen Expertenstatus nachweisen, liefert er unseren Lesern nicht nur Mehrwert, sondern auch Hilfestellung bei ihren Problemen.