Health plan consolidation has its upside, but some who contract with insurers see only the downside
Health plan consolidation has its upside, but some who contract with insurers see only the downside
Allan Baumgarten can easily remember how his first examination of the Denver health insurance market back in the late 1990s required a broad review of six to eight commercial insurers competing for the market.
"Now, for the most part," says the independent analyst, "you're down to three. You have UnitedHealth Group, a Kaiser plan that deals exclusively with one system, and Anthem/WellPoint. There's been quite a bit of consolidation."
That's not unusual, says Baumgarten, who writes managed care reviews for 10 state health insurance markets scattered from coast to coast. In Cincinnati, Humana, Anthem, and United divide up the bulk of the commercial market. In Baumgarten's native state of Minnesota, three big players — led by Blue Cross & Blue Shield of Minnesota — staked out the bulk of the market years ago. Other cities are undergoing the same kind of market Darwinism as national plans gain greater penetration following years of frenetic consolidation.
Looking to leverage bigger membership numbers against lower provider costs, some of the managed care groups are running squarely into hospital alliances that have been rapidly consolidating their own business since the 1990s.
"With the emergence of two mega carriers — United/Pacificare and Wellpoint/Anthem — both are trying to exert additional clout in hospital negotiations in Denver," says Baumgarten.
By most accounts, the showdown has just begun. But like virtually everything else in the controversial world of health care, the future course of the consolidation trend in managed care is a topic that elicits sharply diverging opinions.
Physicians at the American Medical Association have attacked the latest mergers with increasingly sophisticated market analysis demonstrating how swiftly the health insurance market has consolidated. The doctors claim that dominant carriers have already been able to grab a big enough concentration of members to begin dictating lower payments, higher premiums, and restrictive conditions of care for members in just about every market of any significant size in the country. New mergers ahead, they say, will heighten their monopoly powers.
Among the big managed care groups and many of the industry's top financial advisers, though, mergers are presented in a far different light. Consolidation is seen as a beneficent tool that is swiftly reshaping the commercial health insurance market to fit the same mold as the banking industry. Big national groups will continue to compete against aggressive local and regional operators, offering better services to members and better earnings for investors through economies of scale.
Those polarized visions of the future are laying the stage for a renewed battle in Washington over conflicting demands by physicians, hospitals and MCOs as the industry braces for more M&A activity, even as proposed Medicare cuts threaten them all.
To a number of analysts, the future of managed care looks a lot like Denver.
"You certainly have seen some pretty significant market shares to large players, along with some competition from the Blues," says Court Houseworth, a managing partner and M&A specialist at Cain Brothers. "We're seeing more and more analogies to the financial services market: a number of large players dominating the national landscape and regional players continuing to participate. You have a number of Blues with significant market share, cost-effective networks that compete on a regional basis, and the convergence of consumer-directed health plans."
No more easy deals
A handful of MCOs may well wind up dominating most markets, he adds. But you won't find a single company able to exert complete control. Mergers of major insurers, he adds, are largely over.
"The easy transactions have occurred," says Houseworth. Health Net is still rumored as a possible target and Coventry Health Care has been buying up workers' compensation groups. "United is still on the prowl for specialty managed care and technology type assets. WellPoint is looking at a number of transactions. Growth through acquisition will continue, but not at the same scale."
Same number of deals, many fewer dollars
Mergers & acquisitions
Minimum value
2005
30
$19.1 billion
2006
28
$1.2 billion
Source: Sandy Steever, editor, Irving Levin Associates
Usually when an industry undergoes this level of concentration, says Healthleaders-InterStudy's Rick Byrne, new groups backed with venture cash start entering the market.
But that trend, he says, hasn't taken off yet in the managed care world. Physicians and several prominent national insurance analysts say that it's not likely to happen at all.
In recent years, health insurers have largely escaped being corralled by antitrust laws by focusing on a strategy of buying carriers in markets where they don't already have a big presence, says Paul Ginsburg, president of the Center for Studying Health System Change. "A more consolidated insurance market is bad for providers," he adds. "It gives insurers more power to negotiate a lower payment rate." But antitrust regulators see that as a benefit for consumers. The end result doesn't always reduce the number of plans competing, but it does give the bigger players a built-in advantage that is likely to prevent anyone else from trying to muscle his way in.
"The Blue Cross Blue Shield plan gets the lowest payment rates from providers because they're big," says Ginsburg. "If you're coming in and you're not so big, there's the cost and time in building a network. And the new arrivals are going to get poor rates from providers. This is the barrier to entry into local insurance markets that has led the industry to be more profitable over time."
"Let's say a health plan has 80 percent market share," says Stephen Foreman, PhD, a health care economist at Robert Morris University who has helped the AMA assemble market data on managed care. "How do you compete with that plan? You have to convince employers you're in for the long term, but a monopoly can undercut you on prices. Given that, why would they go there?"
The bottom line is that underwriting cycles, when insurers cut prices following a period of profitability in order to gain market share, dwindle or disappear altogether with less competition, adds Ginsburg. The national insurers also improve their position with multistate employers, who gravitate to big carriers for coverage.
But an acquisition typically doesn't lead to quick help on premiums, even for big employers, says Mike Taylor, an HMO veteran and principal in Towers Perrin's health practice. That's at least in part because of the slow process of integrating an acquisition into a big national company.
"Health care is a very complicated business," says Taylor. "It's very difficult to unplug something. For example, when health plans merge, it takes them a long time to shut down the claims system they're not going to use and switch to the new one."
As the big acquisitions get done, he adds, "smaller plans move up the food chain." That trend was underscored just last March, when UnitedHealth Group bought out Sierra Health Services, the biggest health insurer in Nevada with more than 300,000 members in employer-sponsored plans. But even if the deals are smaller, the local impact can be huge. Analysts quickly homed in on the added clout the deal would bring United with the state's doctors and hospitals.
Any kind of competition can affect premiums — for at least part of the market. After Aetna acquired U.S. Healthcare 10 years ago, says Neil Model, a longtime Philadelphia broker, the insurer helped change the ground rules for brokers like him who handle health insurance for local companies. In Philadelphia, where Aetna and the dominant carrier, Independence Blue Cross, compete for the bulk of the commercial health insurance market, the effect is clear.
"Independence Blue Cross has become a kinder and gentler carrier of late with its new senior management and increased competition from Aetna," says Model. And Independence Blue Cross became even friendlier after UnitedHealth entered the market with its acquisition of Fidelity Insurance Group three years ago.
But even if the insurers took a less aggressive approach to negotiating rates, adds Model, some companies have been hit hard by painfully high premium increases.
Several years ago, says Model, Aetna started to determine small group rates — for companies with fewer than 100 workers — based on the health of individual employees. For companies with young, healthy workers, he adds, that could mean an attractively competitive quote. But any company with older, sicker workers, he says, was sure to be offered a hefty premium that most just couldn't afford. Soon after, Independence started determining small group rates based in part on a company's demographics — factoring in the age and sex of the workers in determining a quote. Before, small companies were given community-based rates that blended everyone in the same pool.
"Half got rate reductions and half got rate increases," says Model. "The older group got slammed, sometimes 50 percent or more, from Blue Cross. It was ugly."
There's no question that having several carriers provide bids does help at the bargaining table, adds Model, but small companies are being hit with 12 percent to 15 percent annual premium hikes, with little relief in sight. And now that Independence is in talks to merge with Highmark, the dominant Blue Cross plan in western Pennsylvania, Model says a successful combination of the two Blues would create a statewide insurance behemoth that could be described in one word: "Omnipotent."
Physicians have long inveighed against the growing influence of more powerful MCOs.
"United and WellPoint are clearly bent on market domination, with WellPoint being the nation's largest insurer and United the second largest," asserted AMA trustee Michael D. Maves, as the doctors group threw its weight, unsuccessfully, against the merger of United and Pacificare. "The market power resulting from such mergers redirects money away from patient care and into corporate profits." For now, there are no hard numbers about how the big national plans perform on cost and quality measurements relative to smaller regional plans. But that's about to change.
Measuring outcomes & costs
For the first time, the National Committee for Quality Assurance is gathering data on how much it costs each plan to treat and care for patients, and charting outcomes to determine the level of efficiency that they offer. Those numbers will start rolling out in September. And consolidation of the managed care industry played a big role in the NCQA's decision to begin collecting them.
"We've been measuring outcomes, but what we don't measure is what it costs to get those outcomes," says the NCQA's John Friedman. "Now we want to get at the whole idea of value."
As far as the AMA is concerned, though, the numbers collected already show that the age of monopolistic health plans has arrived. Big MCOs swelled by recent mergers are calling the shots in a host of regions, says the AMA, as consolidation drives out efficiency and innovation while adding bigger premiums with no added benefits for members.
Citing a study by Irving Levin Associates, the AMA says that there were 400 health insurance mergers between 1995 and 2005. An analysis of 294 insurance markets showed that 95 percent of them exceeded federal standards for a "highly concentrated" market, where a single insurer controlled more than 30 percent of the market. And 56 percent of the market areas, the AMA went on, had a single insurer that controlled more than half of the market.
J. James Rohack, MD, the past chair of the AMA board of trustees, said it was well past time for federal regulators to demand the insurers' proprietary pricing information to determine for themselves if insurers were charging monopoly prices.
Physician power
A congressman from California, Tom Campbell, wrote a bill back in 2000 that gave doctors collective bargaining rights. Wildly embraced by members of the AMA, the bill passed the House but foundered in the Senate. But even today, Campbell, now dean of the Haas School of Business at the University of California-Berkeley, is adamant that managed care consolidation has left physicians at a growing disadvantage.
There are "tons" of markets where two or three insurers control the bulk of the commercial membership, says Campbell, and that gives the surviving insurers complete control of any terms.
But consolidation has a flip side, he adds. As more power is concentrated in fewer hands, it raises the prospect that the collective bargaining act he once championed will make a comeback. And he has good reason to hope for the issue to re-emerge on Capitol Hill. His co-sponsor on the bargaining initiative was John Conyers, the new chairman of the House judiciary committee operating under a new Democratic majority. Says Campbell: "The wheel has turned."
---
Our most popular topics on Managedcaremag.com
---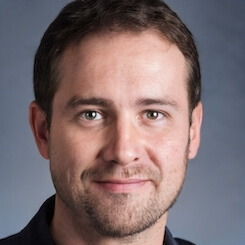 Paul Lendner ist ein praktizierender Experte im Bereich Gesundheit, Medizin und Fitness. Er schreibt bereits seit über 5 Jahren für das Managed Care Mag. Mit seinen Artikeln, die einen einzigartigen Expertenstatus nachweisen, liefert er unseren Lesern nicht nur Mehrwert, sondern auch Hilfestellung bei ihren Problemen.