MANAGED CARE 

April

 

2003

. ©MediMedia USA
A federal court of appeals says that some benefit denials are really medical treatment decisions. Medical directors, take heed.
Health plan medical directors make benefit determinations, not treatment decisions — or do they? The federal court of appeals in New York City thinks their benefit determinations may be treatment decisions, at least when a plan medical director approves a treatment alternative that the enrollee's doctor did not request. When that happens, according to the court, a health plan and its medical director should face medical malpractice claims to account for that apparent treatment decision.
Bonnie Cicio v. Vytra Healthcare and Brent Spears, MD, decided Feb. 20, seems yet another step in the march to hold health plans and their medical directors liable for bad outcomes following their adverse benefit determinations.
Carmine Cicio had cancer. His health plan, an HMO administered by Vytra, covered his chemotherapy, at first. About a year into the chemotherapy, Cicio's doctor asked Vytra to cover high-dose chemotherapy supported with tandem stem cell transplant. Vytra's medical director, Brent Spears, MD, rejected the procedure as experimental, therefore, not a covered benefit. Cicio's doctor pressed for reconsideration. He argued that the procedure was well-established. He listed supporting medical literature. He insisted that the procedure had a better statistical response rate than single stem cell transplant did.
Spears responded, "tersely" the court said, that single stem cell transplant was approved for coverage, but tandem stem cell transplant was not. The two months it took to get Spears's OK for single stem cell transplant — a procedure that Cicio's doctor had not requested — came too late. Cicio died.
His widow sued the HMO and its medical director. She claimed that Vytra, Spears, and eight unknown physicians employed by Vytra committed medical malpractice. Vytra and Spears argued that the malpractice claim was blocked ("preempted") by the Employee Retirement Income Security Act, usually called ERISA, which says that an enrollee in an employer-sponsored health plan, like Cicio, has only ERISA remedies for denial of benefits and that state law that relates to an ERISA benefit plan is superseded. Until recently, state-law malpractice claims against HMOs were largely subject to "preemption" in light of the Supreme Court's broad interpretation of ERISA.
The court did not accept the ERISA argument. In rejecting it, the cXourt extended the Supreme Court's ruling in Pegram v. Herdrich and concluded that if a state law malpractice claim is based on a "mixed eligibility and treatment decision," defined as a decision involving both medical treatment and coverage determinations, ERISA does not preclude a malpractice claim against the HMO if the claim is based on allegations of faulty medical judgment.
To the court, Spears's conduct was quasi-medical. The court saw that Cicio's doctor had provided a description of Cicio's history sufficient for Spears to make a medical determination regarding treatment alternatives. That Spears's letter went beyond denying the requested tandem stem cell transplant to approve an alternative procedure not requested seemed to persuade the court that Spears also went beyond determining coverage to evaluating appropriate treatment. As the appeals court explained it, Spears "seems to have been engaged in a patient-specific prescription of appropriate treatment, and ultimately, a medical decision that a single stem cell transplant was the appropriate treatment for Mr. Cicio."
Too little, too late
The court sent the malpractice claim back to the trial court. Vytra and Spears now face explaining to a jury that Spears's approval of a procedure that Cicio's doctor did not request, while denying the procedure he asked for, was either purely a coverage decision or not a faulty medical diagnosis.
What went wrong here? Certainly, it didn't help that Spears answered Cicio's doctor with approval of a procedure that had not been requested. That made it appear that Spears provided medical advice — a consultation — rather than sticking to a coverage question. Would better letter writing have avoided this legal outcome? The court's discussion suggests not.
The court perceived a need to hold managed care plans and their medical directors to account for their prospective utilization review activities under state malpractice standards, rather than by ERISA remedies. The court was skeptical that ERISA, which it characterized as "a comprehensive statute designed to promote the interests of employees and their beneficiaries in employee benefit plans," should be construed to bar "state malpractice actions that rest on the application of standards for medical decision-making." Why, even the judge who dissented, because he could find no way around ERISA argument, said he applauds the decision to let the widow's malpractice case go to trial as just.
ERISA's erosion
The principal mischief that Cicio holds for managed care is the court's characterization that "a decision about who will 'pay for' a procedure, even when this decision is not made by a 'treating physician,' is a 'mixed eligibility and treatment decision' if it involves answering the question: 'Given a patient's constellation of symptoms, what is the appropriate medical response?'" If this is the law, it is hard to imagine a prospective coverage decision based on the plan medical director's determination of medical necessity that will not involve a "treatment decision." In that case, ever more claims that managed care coverage determinations also involve medical decisions will survive the ostensible ERISA roadblocks to be scrutinized by juries under state medical malpractice standards.
While Cicio has been applauded by plantiffs' lawyers, the decision may have unforeseen consequences. If the medical director makes a utilization review determination without considering the member's clinical data, the decision would be more likely to be seen as an eligibility determination subject to ERISA. If, however, the physician assesses the available clinical data, the same decision may be a mixed decision subject to state malpractice claims. Cicio, therefore, may encourage medical directors to make decisions that ignore clinical data.
---
Our most popular topics on Managedcaremag.com
---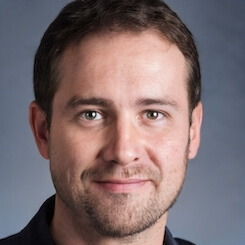 Paul Lendner ist ein praktizierender Experte im Bereich Gesundheit, Medizin und Fitness. Er schreibt bereits seit über 5 Jahren für das Managed Care Mag. Mit seinen Artikeln, die einen einzigartigen Expertenstatus nachweisen, liefert er unseren Lesern nicht nur Mehrwert, sondern auch Hilfestellung bei ihren Problemen.